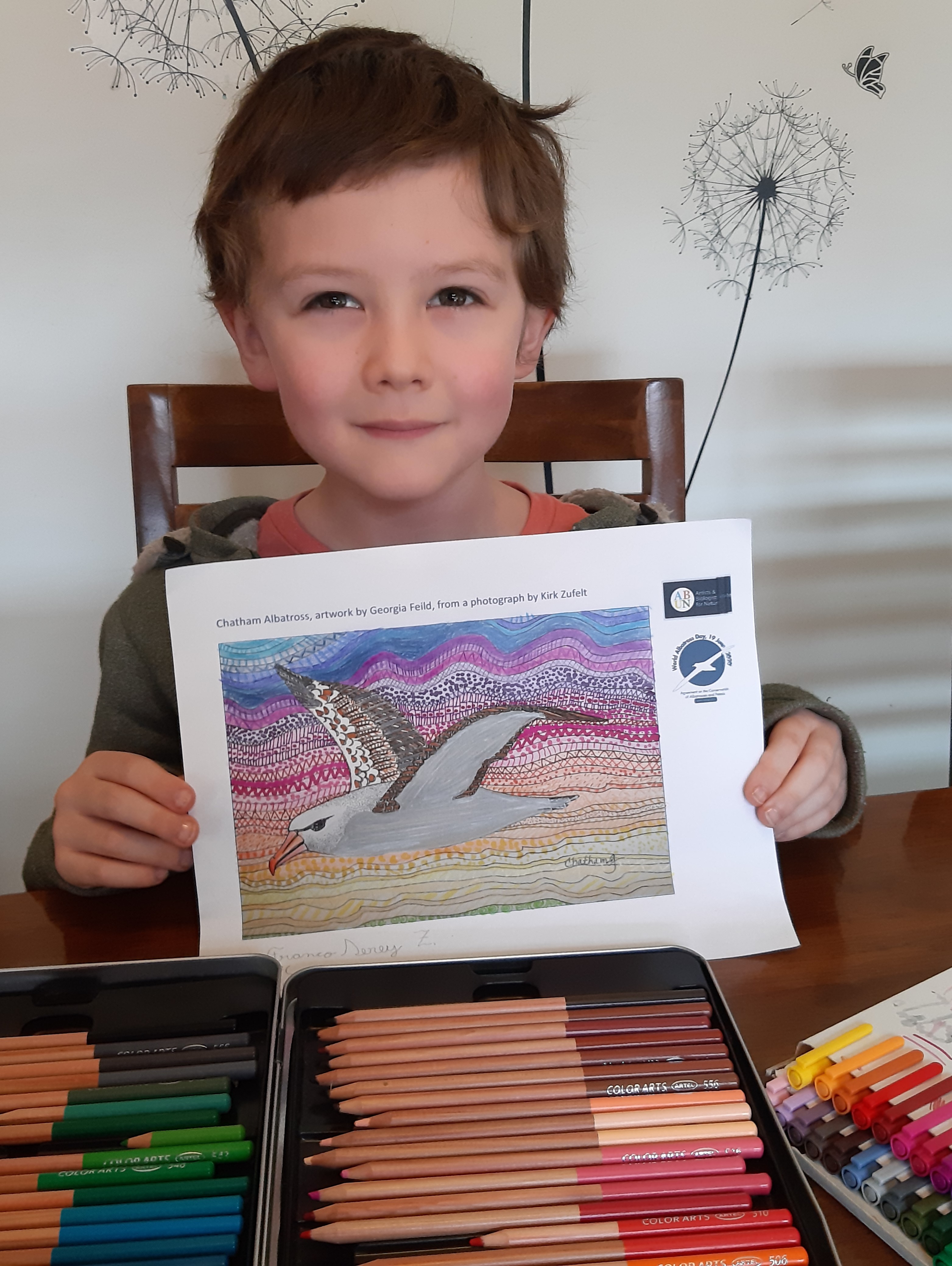 Franco Serey Zorotovic (aged seven), Colegio Pumahue Curauma, Valparaiso, Chile holds his winning entry
Earlier this year ACAP collaborated with Artists and Biologists Unite for Nature (ABUN) to produce a series of posters and individual artworks depicting the 22 species of the world's albatrosses to mark and help support the inaugural World Albatross Day ('WAD2020') on 19 June.  ABUN artists were also requested to produce line drawings, suitable to be coloured in by children (or by young-at-heart adults).  One drawing for each species was selected for the competition and posted to this website, along with the photograph that inspired it (click here).  Artistic license was encouraged, for example think COVID-19 rainbow albatrosses.
The 124 entries (view them in all in a Facebook album) received by the deadline were assigned to five age classes, with a range from three to eighteen plus years.  Four judges of international standing (Dana Hargrove, Kitty Harvill, Caren Loebel-Fried and Laurie Smaglick Johnson) kindly agreed to choose winners and two runners-up* for each of four of the five age categories (because of the small number of entries only the winner was chosen for the adult category).  Their choices were assigned points which were then pooled to obtain the final results.
Competitions can come with their hitches and somewhere along the line instructions received by some entrants were incomplete, leading to a few entries received being freehand drawings.  To avoid disappointing these young entrants it was decided to include their artworks in the competition and the judges were accordingly informed.
The winning entries follow, congratulations to them all!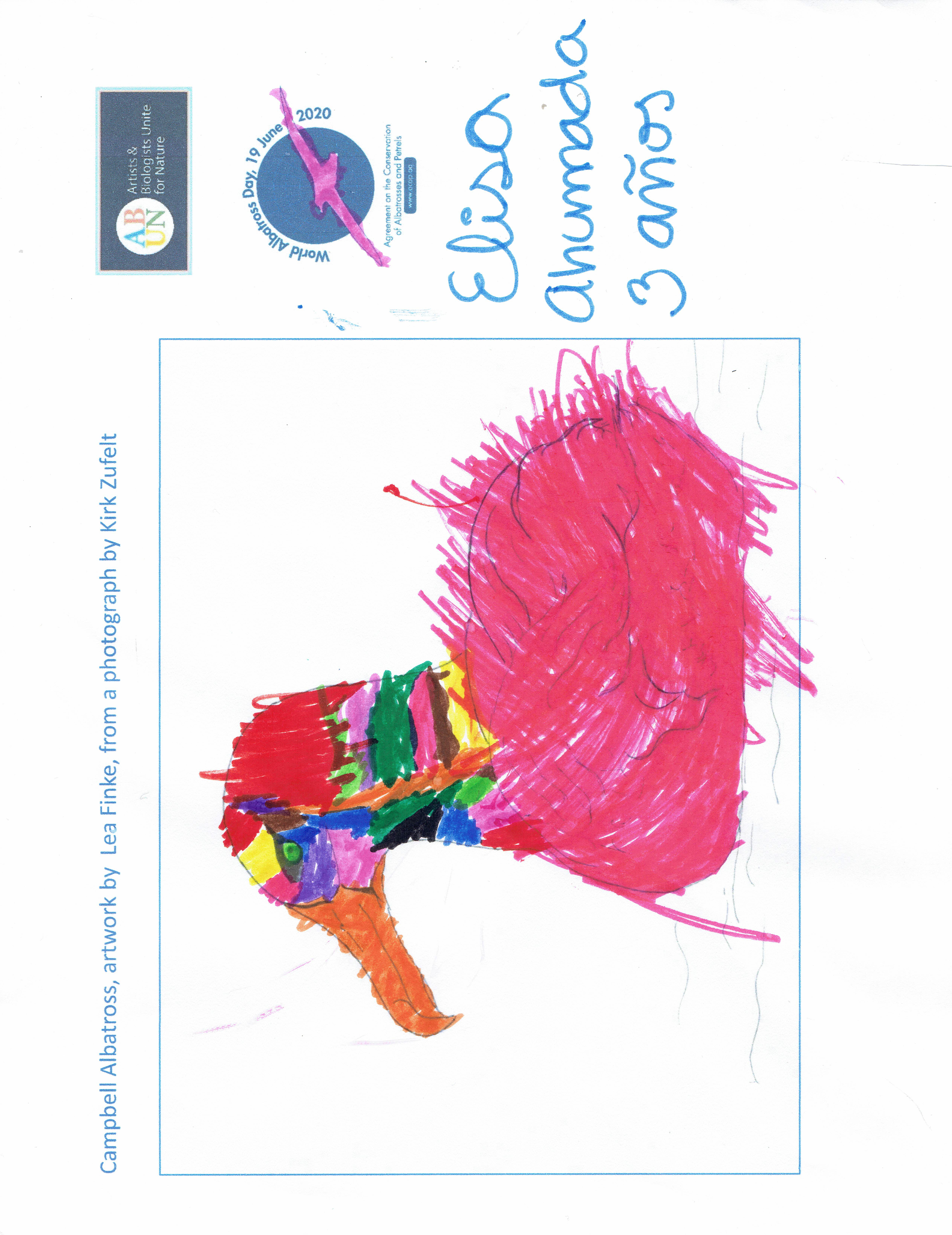 3-5-Year Category:  Elisa Ahumada López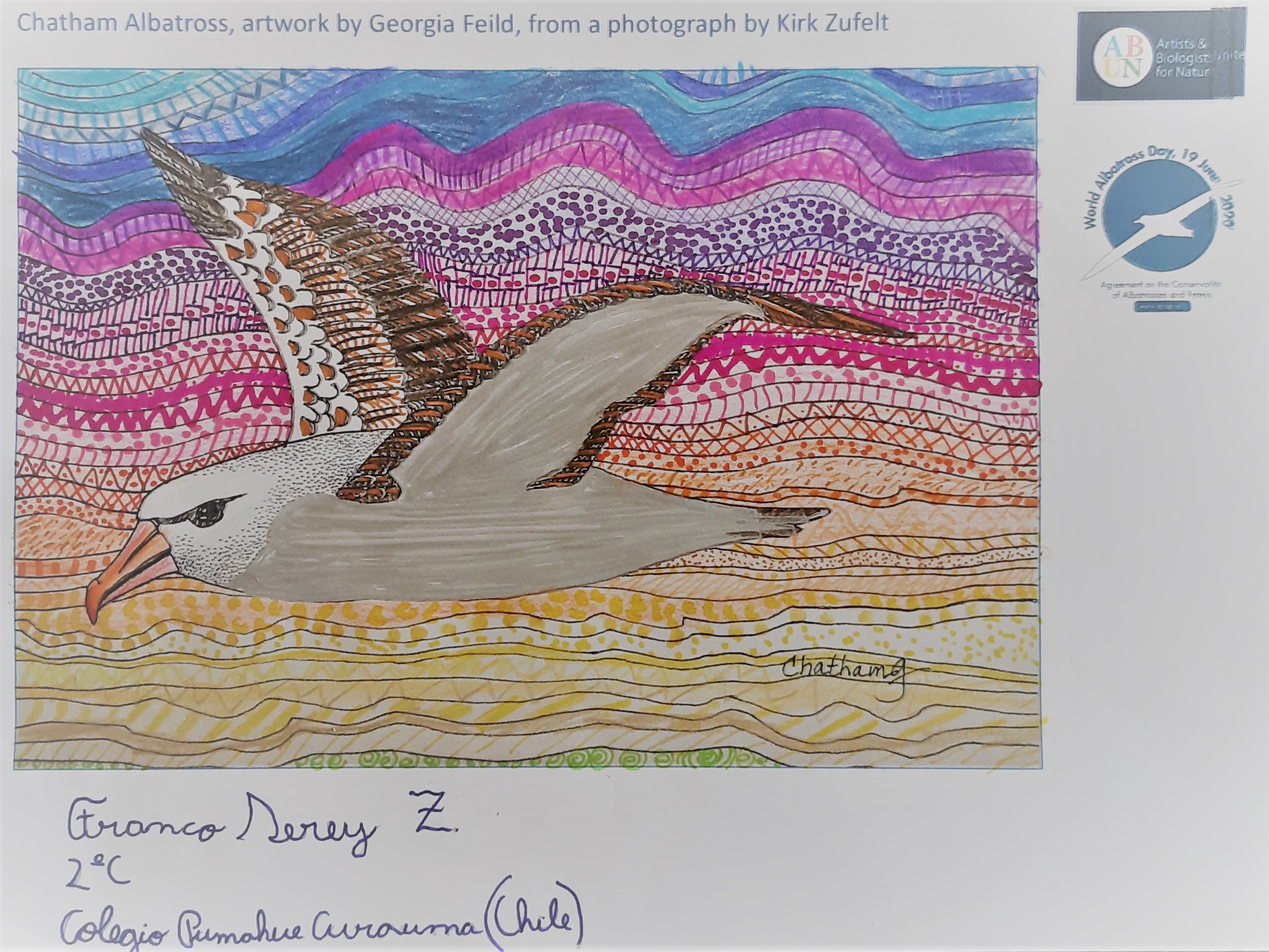 6-8-Year Category:  Franco Serey Zorotovic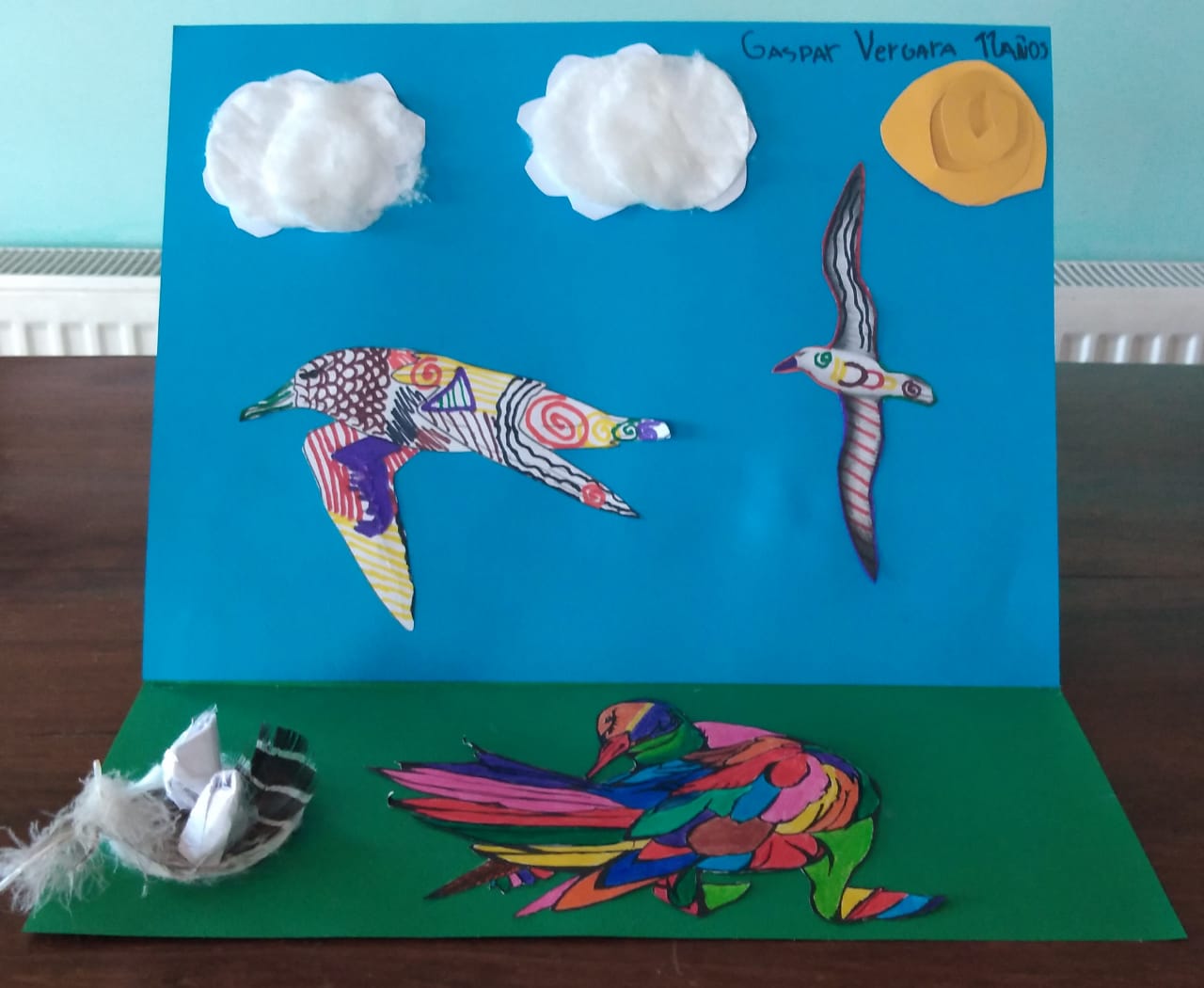 9-11-Year Category:  Gaspar Vergata Maios (joint winner)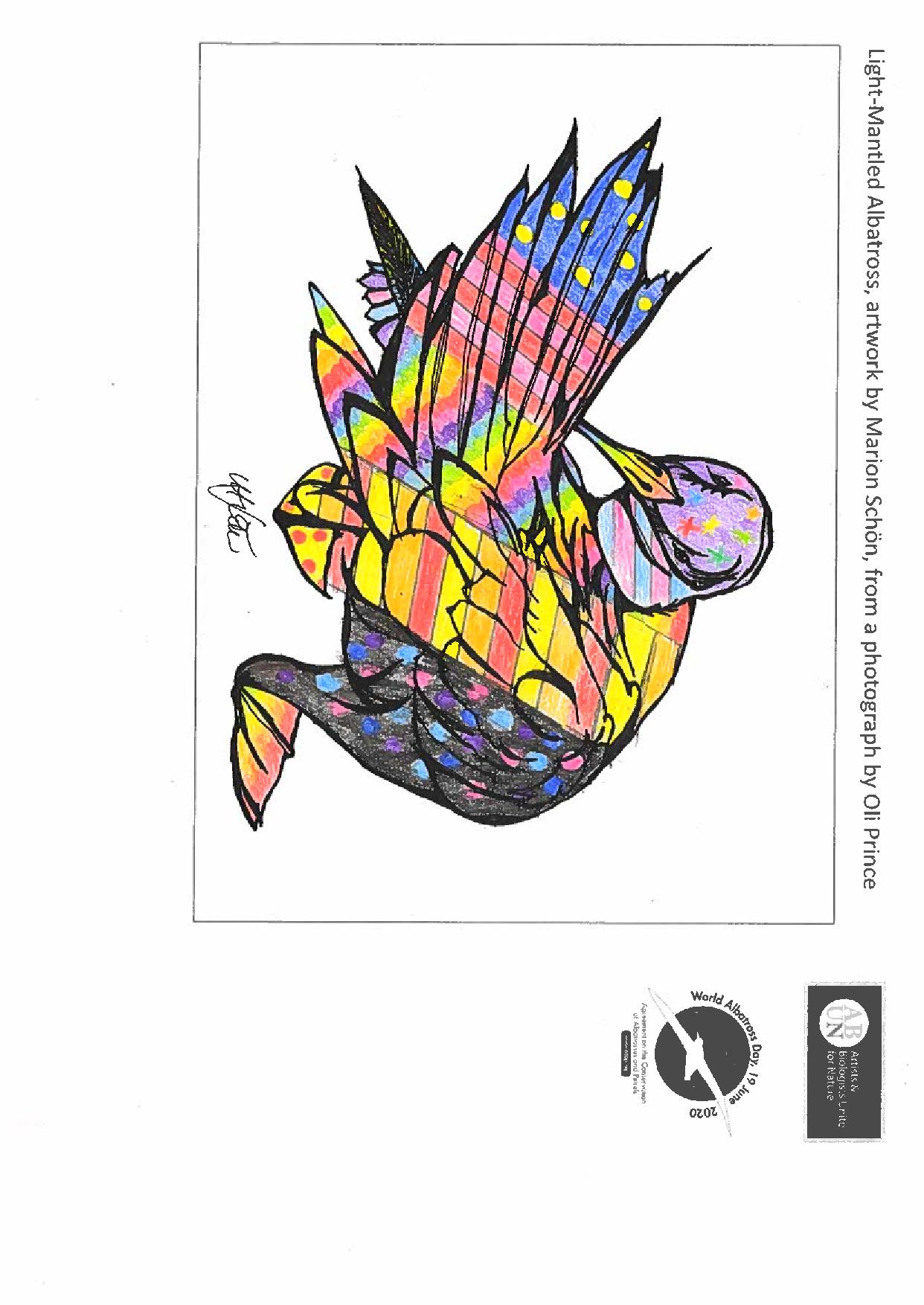 9-11-Year Category:  Annabel Wenn (joint winner)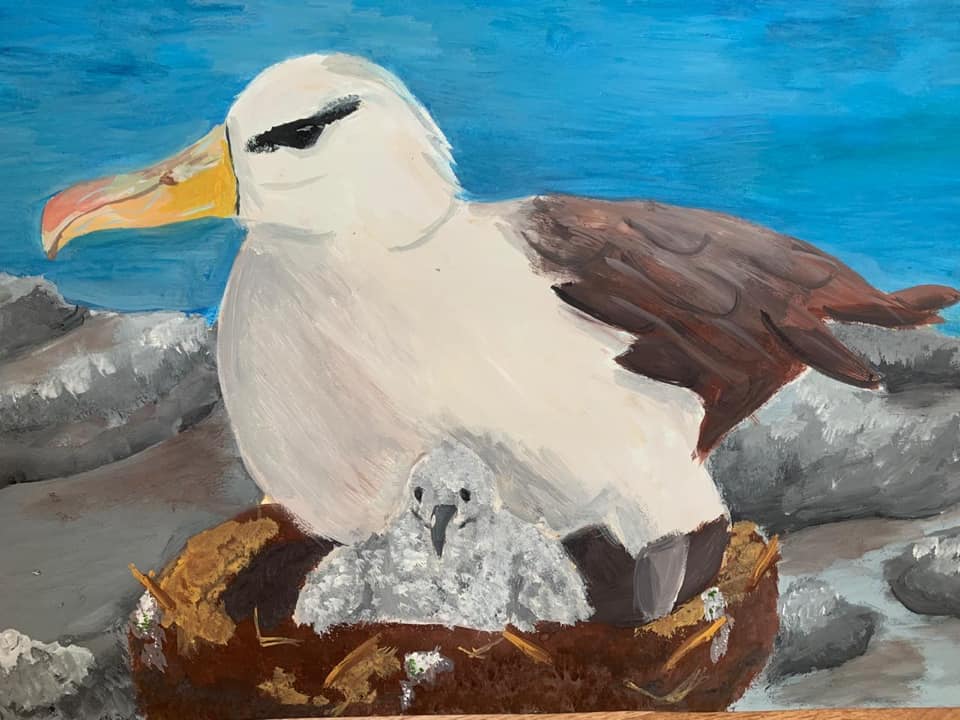 12-17 Year Category:  Xenia Sumina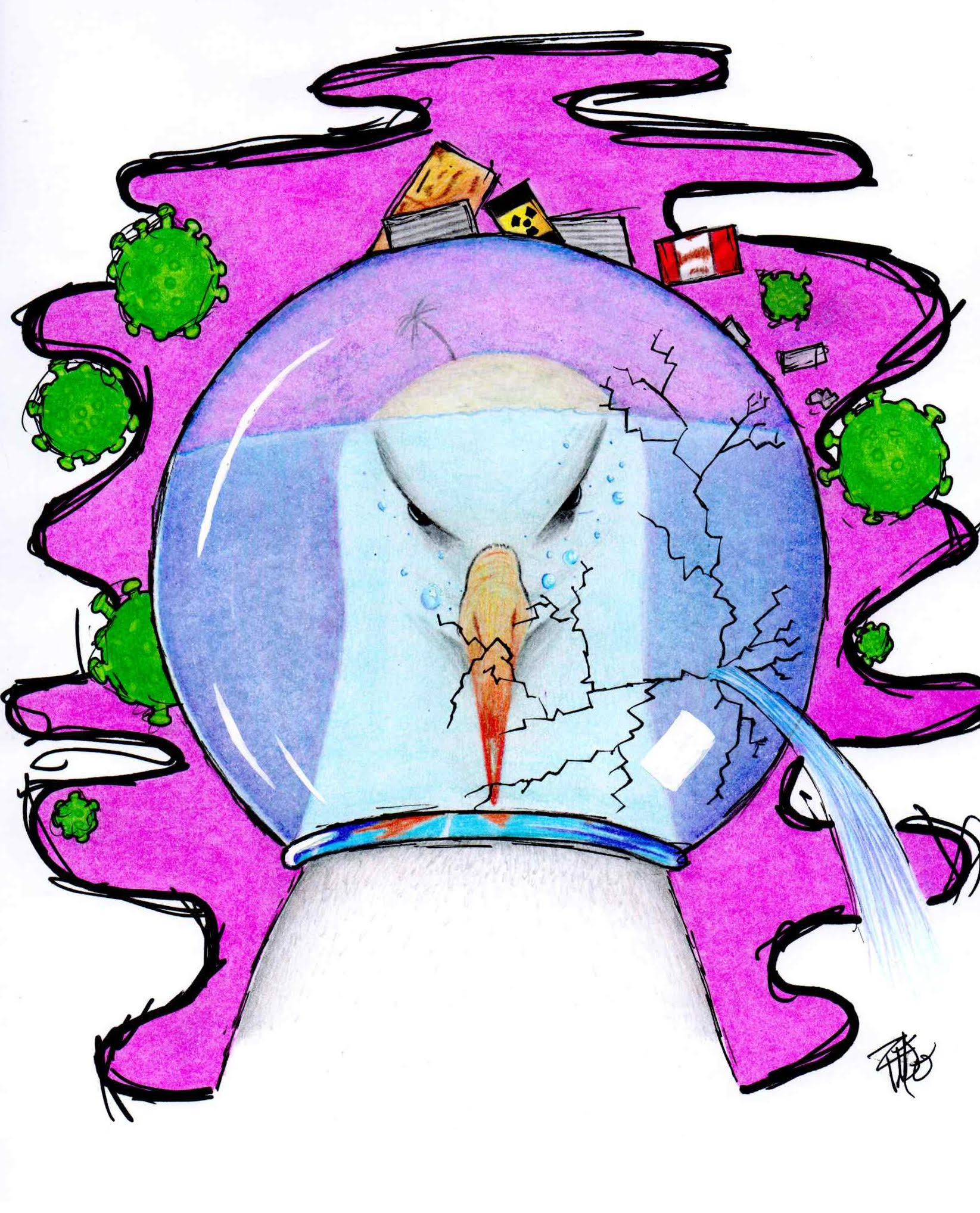 18+ (Adult) Category:  Raúl Mora, entitled 'The Breath'
All entrants will receive a specially designed electronic certificate illustrated with an ABUN albatross painting for printing.  The five winners will also receive a high-quality albatross poster suitable for framing by mail (but please expect delays occasioned by COVID-19 restrictions).
With grateful thanks to all the entrants for their colourful entries, the four judges for their choices, the ABUN artists and the photographers who contributed their works and Verónica López for encouraging entries from Latin American countries.  The parents and schoolteacher of Franco Serey Zorotovic are thanked for permitting the publication of his photograph.
*The runners up, along with their artworks, will be featured in a follow-up post.
John Cooper, ACAP Information Officer, 15 July 2020