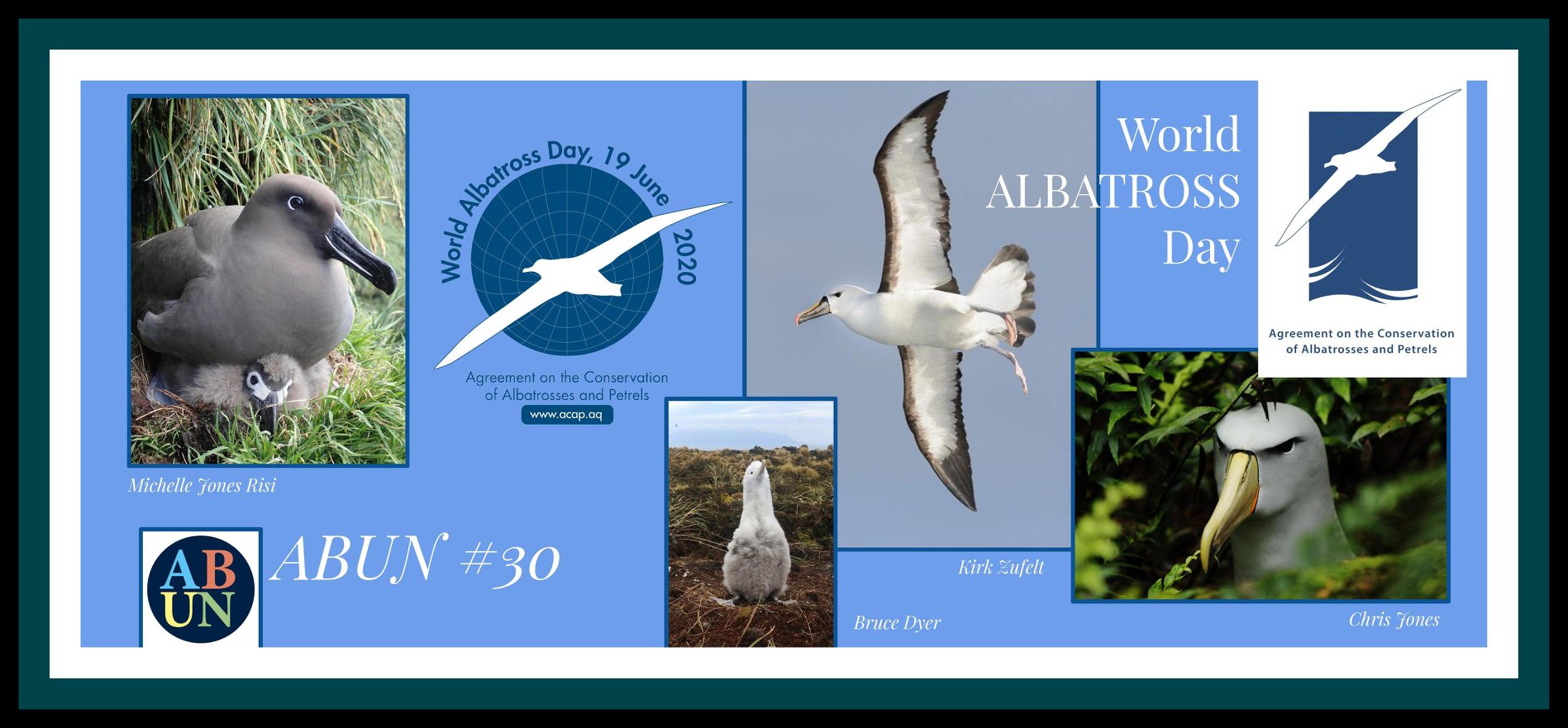 Introduction
ACAP is particularly pleased to have been able to collaborate with Artists & Biologists Unite for Nature (ABUN) on its 30th and 35th Projects for the duration of January and February in 2020 and again in the same months in 2021. The projects' tasks were first to paint and draw the world's 22 species of albatrosses that could then be used as online images to help raise awareness of the inaugural World Albatross Day on 19 June, and then to follow up a year later with paintings of the nine ACAP-listed petrels and shearwaters in a project entitled "Painting Petrels in Peril".
Artists & Biologists Unite for Nature was founded by Brazilian-based Kitty Harvill and Christoph Hrdina in 2016. ABUN is a collection of nature and wildlife artists who serve the conservation community with their images for use in promoting awareness. Kitty writes to ACAP Latest News: "We range from beginners and hobby artists, children and adults to seasoned professionals, joined together by our love of nature and desire to be of service to that cause, the process of creating art and the respect for all artistic expressions produced in the group."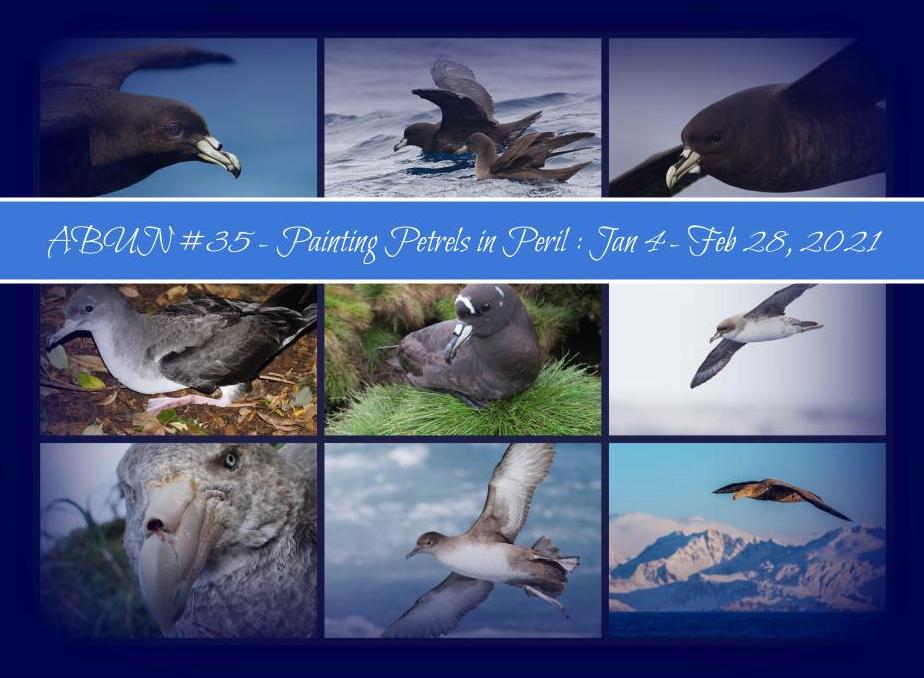 For the 2020 project 58 photographers made several hundred photographs featuring all 22 albatross species available to ABUN (directly or via ACAP) that artists could then use as inspiration for their artworks. After the two months of the project 77 artists had produced no less than 324 paintings and line drawings of albatrosses for ACAP; several artists accepting the challenge of painting all 22 species. The artists have given the right to ACAP to use images of their paintings and drawings for educational and promoting purposes. Many of them have sent high-resolution versions of their works directly to ACAP Latest News. Several of these high-resolution artworks have been chosen to create 'WAD2020' posters; others are being used to illustrate posts to ACAP Latest News, replacing hitherto-used photographs. In addition, ABUN has used the artworks and photographs to create a World Albatross Day video with specially composed music entitled 'Flight of the Albatross' and a special poster with artwork from all 77 contributing artists to help ACAP draw attention to the conservation crisis that continues to be faced by albatrosses. Below you can view 132 selected artworks by ABUN artists arranged by albatross species.

A total of 54 artworks produced by ABUN for the nine ACAP-listed petrels and shearwaters has been selected from the 106 produced for ABUN Project #35 "Painting Petrels in Peril", along with a number of posters (scroll down below).
Read more about how ABUN operates here.
With grateful thanks to Kitty Harvill, all the ABUN artists and to the many photographers who have generously allowed their work to be used by ACAP in the service of the conservation of albatrosses and petrels.

A collage of ABUN Project #30 albatross artworks
Last updated 09 March 2021