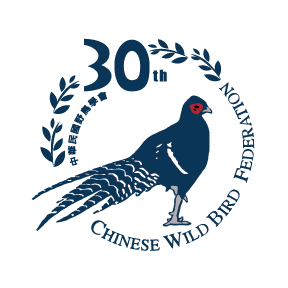 Established in 1988, the Chinese Wild Bird Federation (CWBF) became an official partner of BirdLife International in 1996. Representing 21 different conservation organizations throughout Chinese Taipei, its total membership numbers around 5500. The CWBF's purpose is to protect wild birds and their habitats through research, conservation, and outreach. The group achieves these goals through the four main areas of influencing policy, research and citizen science, education and outreach, and international collaboration. The CWBF and its partner organizations are responsible for successes including the conservation of the Endangered Black-faced Spoonbill. They also work on a number of studies and citizen-science related projects.
Since the early 2000s, the CWBF has worked with the BirdLife International Marine Programme towards the goal of albatross and petrel conservation. This has come in the form of holding three international workshops to discuss best practices for mitigation of seabird mortality by fisheries in Kaohsiung in 2013 and 2019 and in Taipei in 2018, and helping to translate ACAP documents into both Traditional and Simplified Chinese versions. The CWBF also helped organize and coordinate Port-based Outreach (PBO) activities with Taiwanese vessel captains in Port Louis, Mauritius in both 2016 and 2018. There, PBO instructors were able to visit captains and vessel owners to learn about the currently used mitigation measures onboard, share the most recent ACAP best practices, and provide the newest information regarding mitigation for pelagic longline fishing vessels.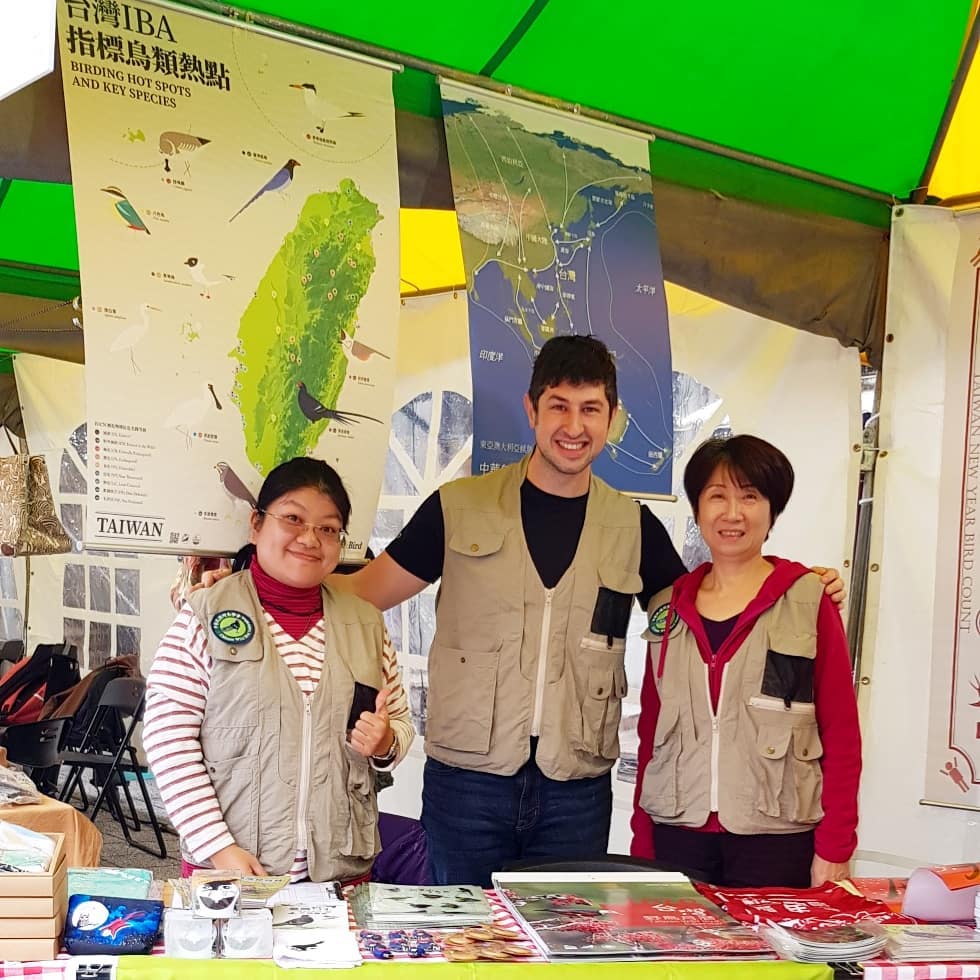 From left: Bella Choiu, Scott Pursner and Sandy Lin, photograph courtesy of the Chinese Wild Bird Federation
The CWBF's Director of International Affairs, Scott Pursner writes to ACAP Latest News in support of World Albatross Day:
"Albatross and petrel species are extremely important members of marine ecosystems, yet many people rarely see them due the fact that they often live far from human settlements. This is the case here, where it is not common to see an albatross. But as members of the global community, we know that our actions have direct impacts on these at-risk species. The CWBF is committed to doing its part to help conservation efforts. Through a combination of outreach and education, working with local industry and government, and assisting with scientific study, it is our hope that we can do our part in this important work. It is with that in mind that we are so happy to support World Albatross Day!"
Click here for a related meeting on seabird bycatch held in Chinese Taipei.
Pursner, S. 2019. In search of a better bird scaring line. Feather 32(3): 17-21 [in both English and Chinese].
Scott Pursner, Director of International Affairs, The Chinese Wild Bird Federation, 04 April 2020