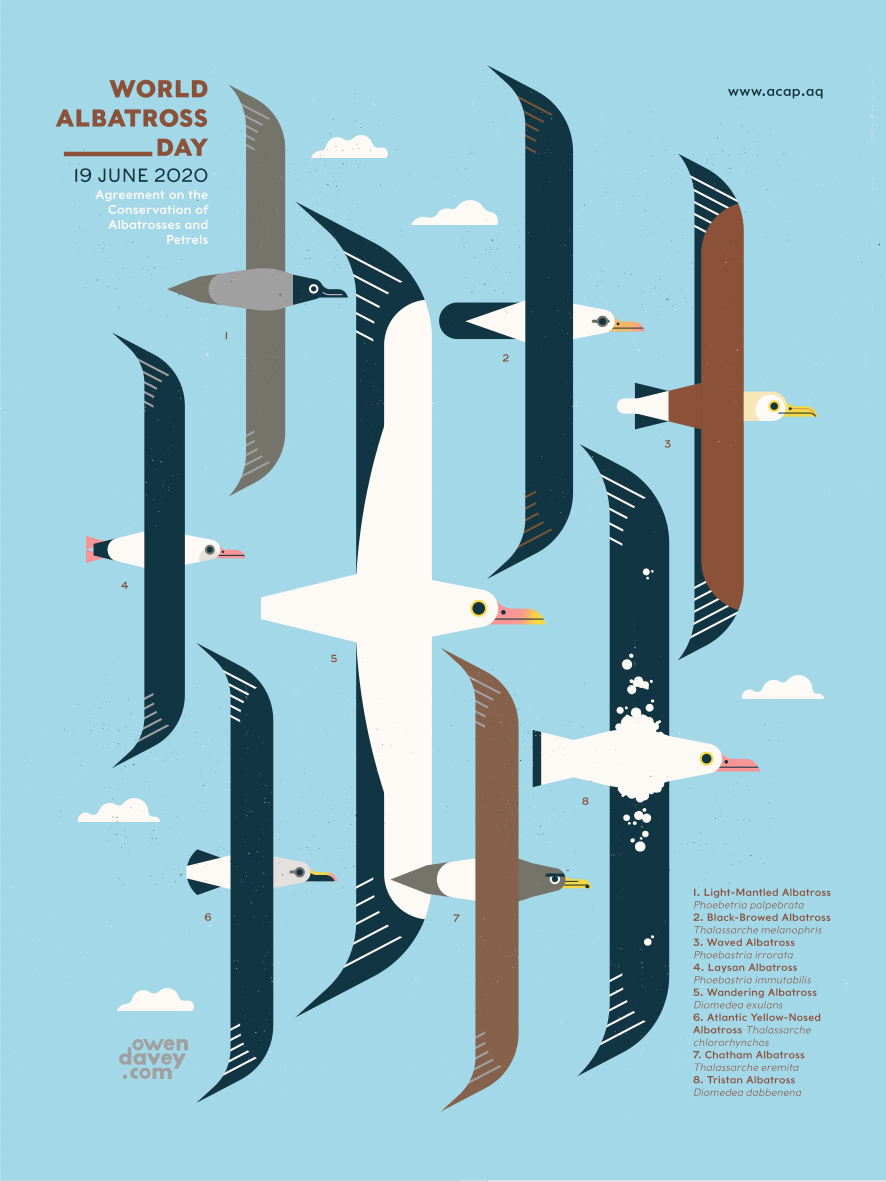 The World Albatross Day poster for 2020 was especially created by well-known illustrator Owen Davey at ACAP's request. The low-resolution version on this website has been drawing admiring comments since it was first featured in ACAP Latest News back in December last year.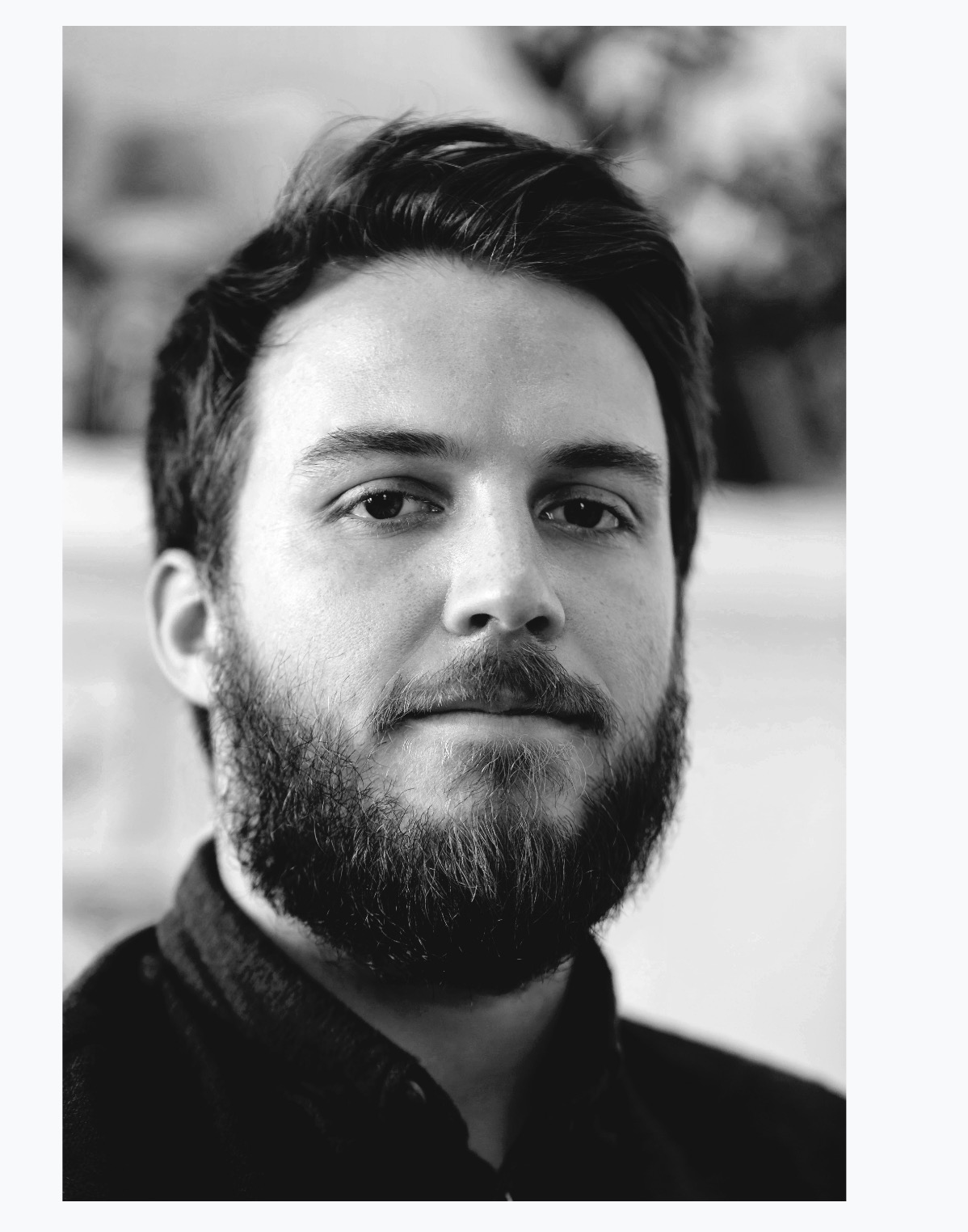 Owen Davey
For those who have been waiting patiently to obtain a high-quality version of the poster suitable for framing, you now need wait no more, and you can be satisfied that a goodly chunk of the purchase price will be passed on for albatross conservation as Owen has written in his Instagram post:
"World Albatross Day is fast approaching so I created this poster for the 'Agreement in the Conservation of Albatrosses and Petrels' (ACAP) to celebrate these majestic birds and raise awareness about their plight. Sadly, thousands of albatrosses have suffered as a direct result of humans and the 31 listed species are amidst a conservation crisis. 50% of profits go directly to the Albatross Task Force to help fund their brilliant conservation work."
The poster is available as Giclée prints and A3 posters (click here).
With thanks to Owen Davey, Kim Meech and Michelle Risi.
John Cooper, ACAP Information Officer, 17 June 2020