A colour-banded Atlantic Yellow-nosed Albatross Thalassarche chlororhynchos was found dead on a beach near Cachoeira do Bom Jesus, Florianópolis Island, Brazil on 21 September 2014.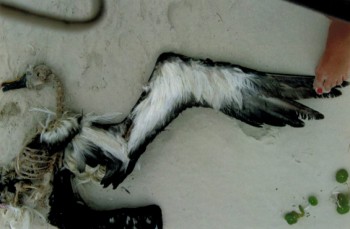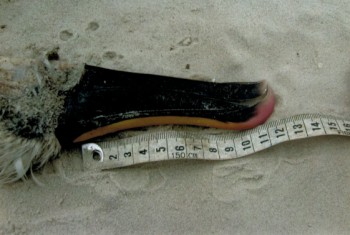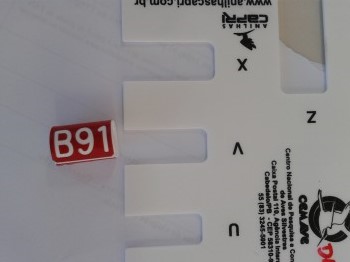 The beached albatross and its colour band, photographs by Fernando Farias
According to a report recently received from SAFRING the bird was banded as an adult with plastic colour band Red B91 and South African Bird Ringing Unit (SAFRING) metal band 8-79025 near Hottentot Gulch on Tristan da Cunha in the mid-South Atlantic on 11 October 2009.  The distance between banding and recovery localities is 3538 km, with an elapsed time of four years and 11 months (1806 days).
Atlantic Yellow-nosed Albatrosses regularly occur in Brazilian waters (click here).
With thanks to Dane Paijmans, SAFRING, South Africa and Fernando Farias and Patricia Pereira Serafini, CEMAVE, Brazil for information and photographs.
John Cooper, ACAP Information Officer, 20 January 2015