The mission of the international non-profit organization Oikonos – Ecosystem Knowledge is to study and protect imperilled ecosystems by engaging diverse communities through innovative scientific and artistic collaborations. Its area of interest is concentrated in the Pacific, where it works with seabirds in Chile, California, Hawaii and Washington.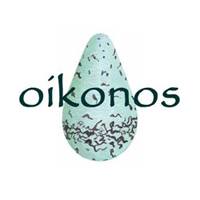 Michelle Hester is a co-founder of Oikonos and its Executive Director. She brings over 25 years of research and applied conservation experience throughout the Pacific to the organization. Her research focuses on island ecology, seabird prey dynamics and habitat restoration with an emphasis on inter-disciplinary approaches. She has written this month to ACAP Latest News about some of the work of her organization:
"Oikonos works with partners to conserve albatrosses through bycatch, marine debris ingestion and at-sea tracking research in the North Pacific. We also honour albatrosses as powerful teaching ambassadors. The classroom programme "Winged Ambassadors: Ocean Literacy Through the Eyes of Albatross" has inspired over 320 000 students in 38 countries. It is hopeful to learn that anyone can take individual and collective actions to ensure these majestic charismatic birds continue to traverse our oceans and our imaginations. We support World Albatross Day on 19 June."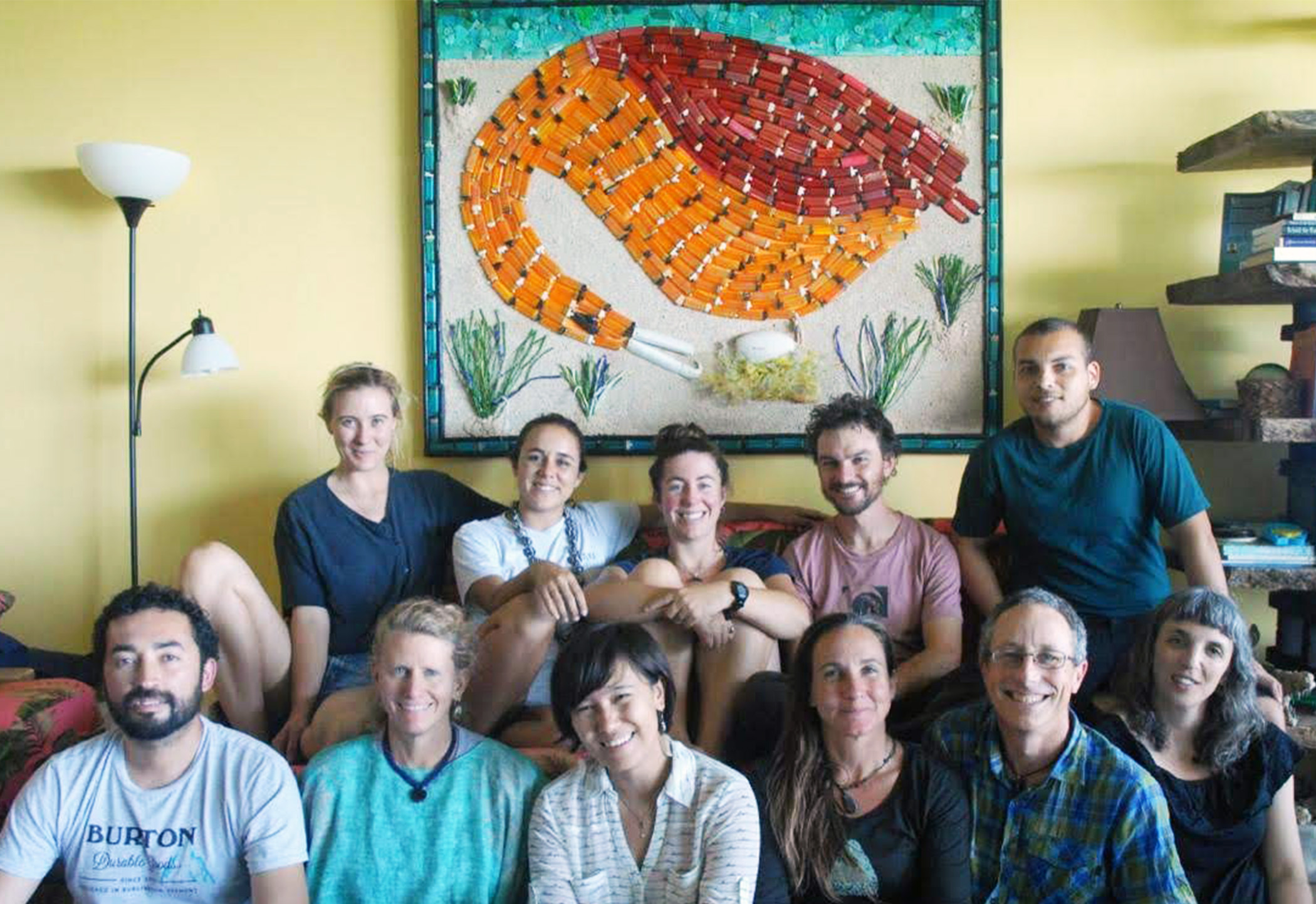 Oikonos' senior management team meets below a Sue Scott artwork made from lighters swallowed by Laysan Albatrosses
Michelle Hester is front row second left; Veronica López is front row, fourth left
Michelle expands on Oikonos' innovative classroom programme which provides a hands-on experience: "Albatrosses, charismatic and threatened seabirds, are ambassadors for a clean ocean because they traverse vast oceanic regions searching for floating food. Along their journeys, albatross ingest plastic trash and feed it to their chicks. As part of the digestive process, the chicks throw up pellets, known as "boluses" to rid themselves of fish bones, squid beaks and alarmingly our plastic trash. Exploring the contents of albatross boluses has proven to be an impactful, and often life-changing experience for students of all ages because students witness, touch and examine the marine debris that animals are consuming." Michelle adds it's hoped to get a World Albatross Day banner displayed in a classroom with students engaged with the project.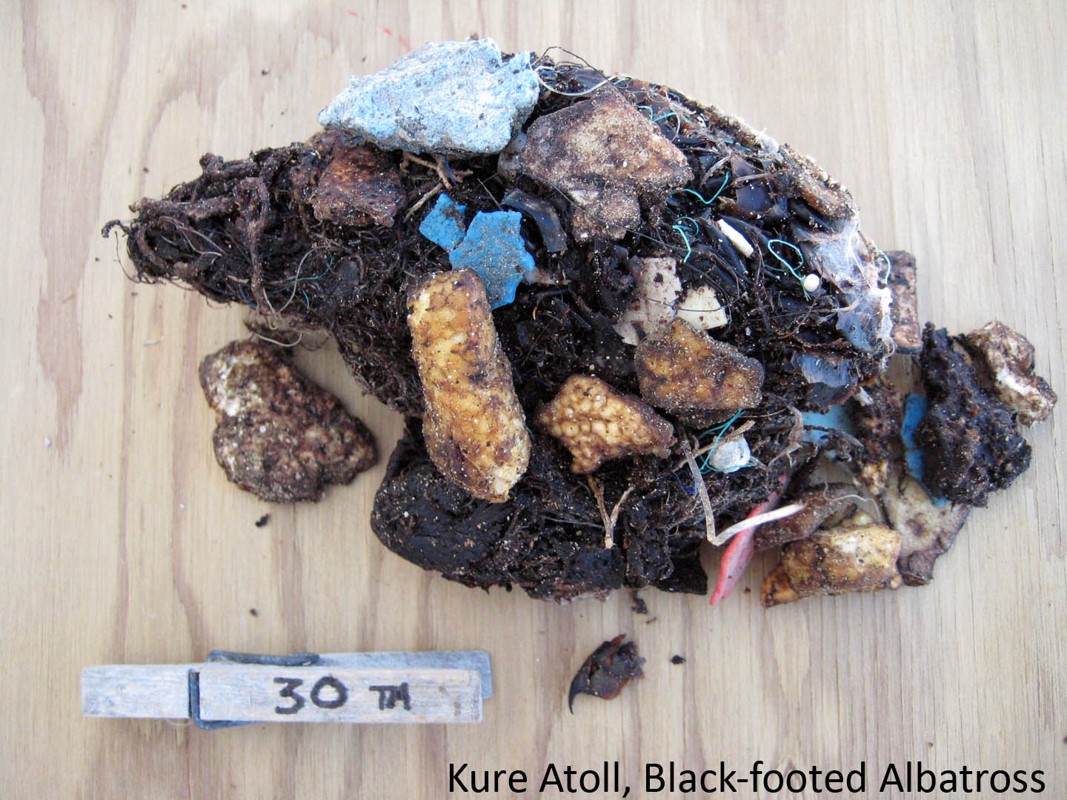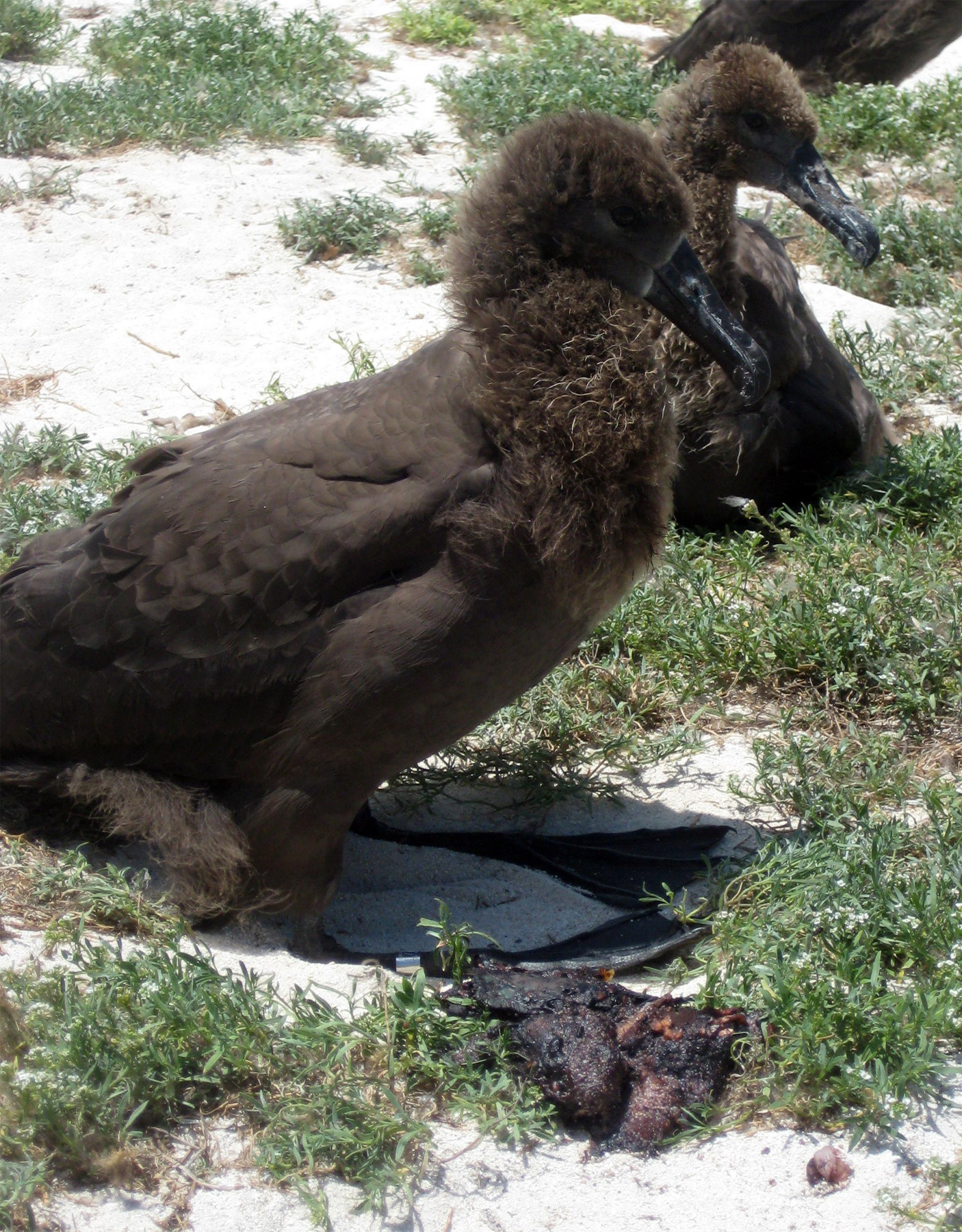 A bolus containing pieces of plastic (above)
A Black-footed Albatross chick with regurgitated boluses at its feet (right)
Oikonos and its partners carry out necropsies on albatrosses killed by U.S. fisheries, studying such aspects as diet, plastic ingestion and gender-biased mortality (click here). Working with other collaborators, at-sea GPS tracking of Black -footed Albatrosses Phoebastria nigripes (globally Near Threatened) has been undertaken from Kure Atoll, the westernmost island in the Hawaiian Archipelago.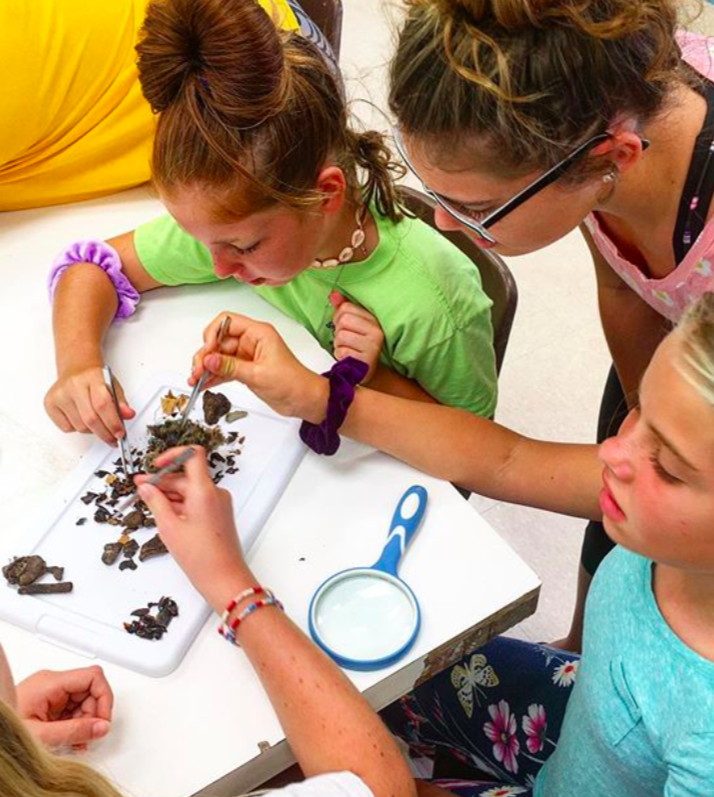 Students dissect albatross boluses, removing and counting plastic fragments and squid beaks; photograph from Malama Pupukea Waimea with parental permission
A significant link between Oikonos and ACAP is that its Fishery Bycatch and Isla Mocha Programme Manager is Veronica López who has attended ACAP meetings as part of the Chilean Delegation and currently serves as Chair of ACAP's World Albatross Day Intersessional Group. Vero is also involved with research and conservation of another ACAP-listed species, the globally Vulnerable Pink-footed Shearwater Ardenna creatopus – a Chilean endemic. In addition she serves the Grupo de Trabajo de Aves Marinas de Chile (Chilean Seabird Working Group) as its President. The group made up of scientists advises SUBPESCA (Subsecretaría de Pesca y Acuicultura) on issues related to seabird bycatch.
View Oikonos' 2018/19 Annual Report here.
With thanks to Michelle Hester, Veronica López and Ilana Nimz.
References:
Marrero, M., Hester, M., Hyrenbach, K.D., Michael, P., Adams, J., Keiper, C., Stock, J., Collins, A., Vanderlip, C., Alvarez. T. & Webb, S. 2012. Ocean literacy through the eyes of albatross. Current. The Journal of Marine Education 28: 26-30.
Nevins, H.M., Beck, J., Michael, P.E., Hester, M., Peschon, J., Donnelly-Greenan, E. & Fitzgerald, S. 2018. Demographics of Laysan Phoebastria immutabilis and Black-footed P. nigripes Albatross caught as bycatch in Alaskan groundfish and Hawaiian longline fisheries. Marine Ornithology 46: 187-196.
John Cooper, ACAP Information Officer, 23 January 2020