ACAP is particularly pleased to be able to collaborate with ABUN (Artists & Biologists Unite for Nature) with its 30th Project that will lead to the creation of a World Albatross Day banner to help illustrate the conservation crisis that continues to be faced by the world's 22 species of albatrosses. The involvement of nature and wildlife artists in this way will enable the general public to become more aware of the problem and thus be able to lend their support to helping save these majestic birds.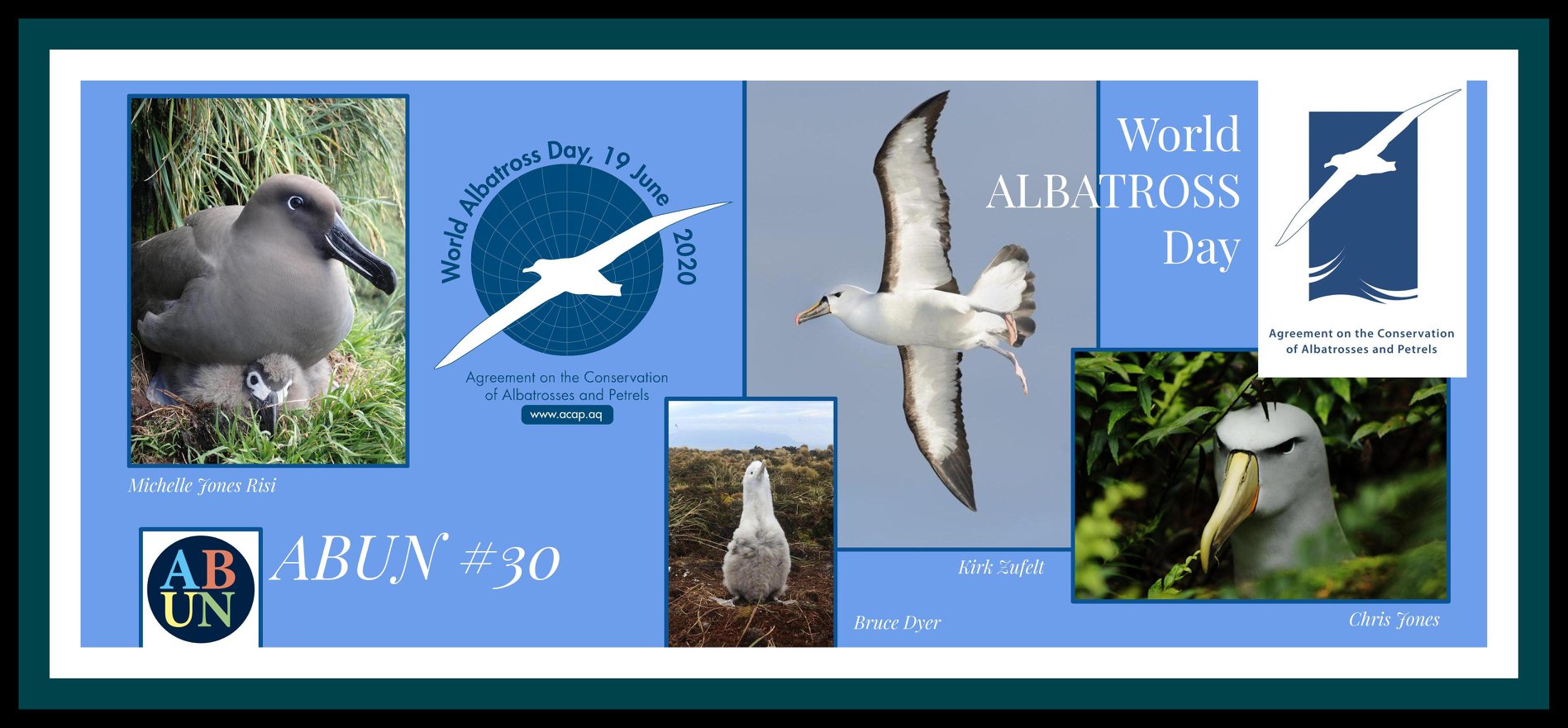 Artists & Biologists Unite for Nature was founded by Brazilian-based Kitty Harvill and Christoph Hrdina in 2016. ABUN is a collection of nature and wildlife artists, serving the conservation community with their images for use in promoting awareness. "We range from beginners and hobby artists, children and adults to seasoned professionals, joined together by our love of nature and desire to be of service to that cause, the process of creating art and the respect for all artistic expressions produced in the group."
Kitty writes enthusiastically on ABUN's Facebook page on the first day of the new year: "ABUN #30 - WORLD ALBATROSS DAY is 'Live'. With all 22 species we will be bringing you a species every few days to give you more information regarding details such as specific traits, range, etc. Enjoy this wonderful project - let's UNITE to give ACAP some beautiful artwork to use in their celebration this 19 June for the FIRST World Albatross Day!!"
Artists wishing to contribute to ABUN #30 have until 29 February to submit their artwork for posting. ACAP has supplied over 130 photographs featuring all 22 species to the ABUN album that artists can use as inspiration (although they may produce their art from other photos, or from direct observation or their imagination). There is no limit to the number of paintings each artist may submit, although each artist will be limited to a maximum of four images on the World Albatross Day banner that ABUN will create for ACAP's use after the project ends in two months' time. A bonus is that the artists give the right to ACAP to use the images of their paintings as educational and marketing material once they have been posted.
The thousand ABUN members are clearly an enthusiastic lot. In less than 48 hours of launching the project, three of them have already submitted their artwork - as illustrated here along with the ACAP photos that inspired them. Pleasing also to note is the friendly way they interact online encouraging each other. ACAP'S Information Officer is looking forward to working with ABUN over the next two months – he expects to be kept busy!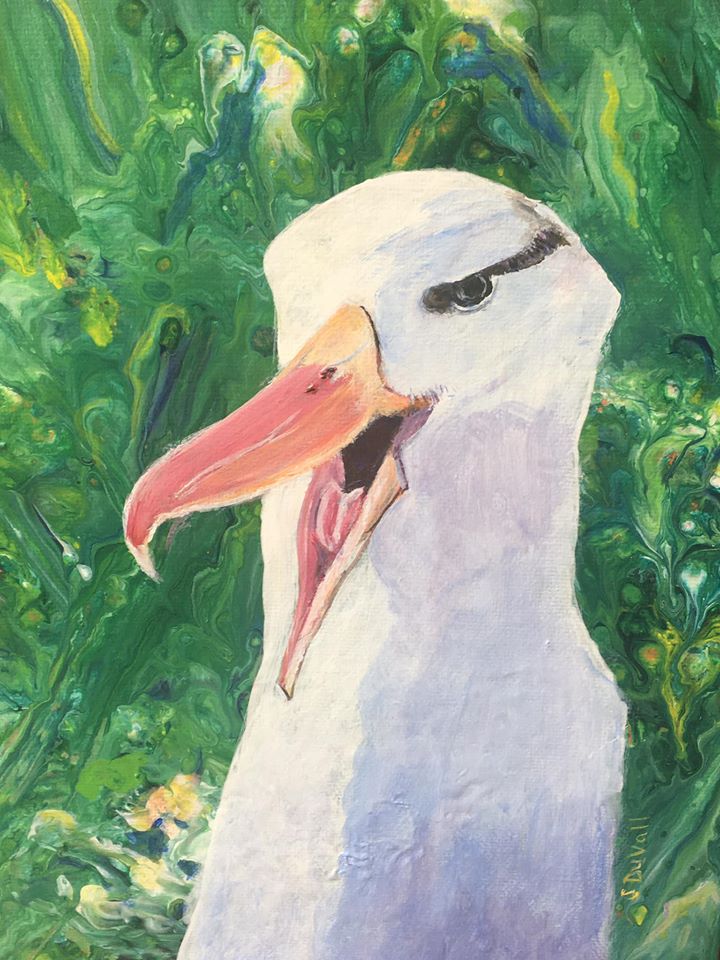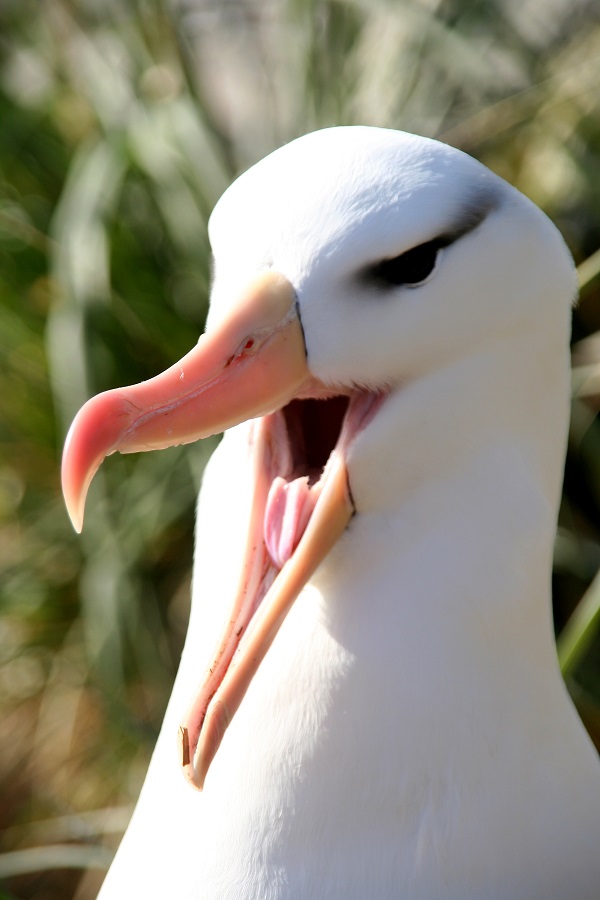 Oli Yates photographed this Black-browed Albatross on Beauchene Island (right) in the South Atlantic in November 2005; Arkansas-based Sue DuVall made the painting (left)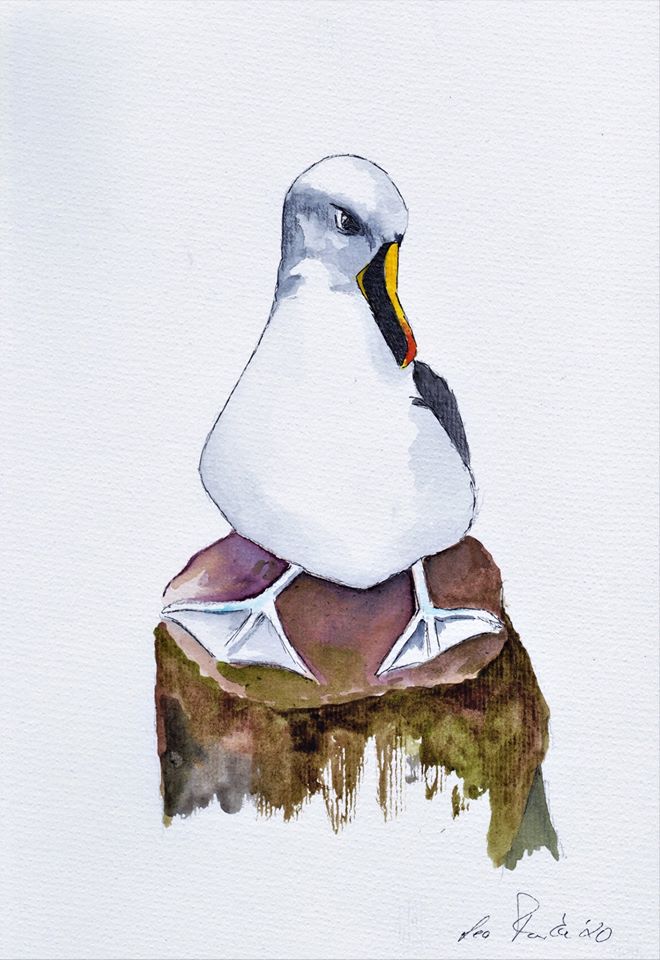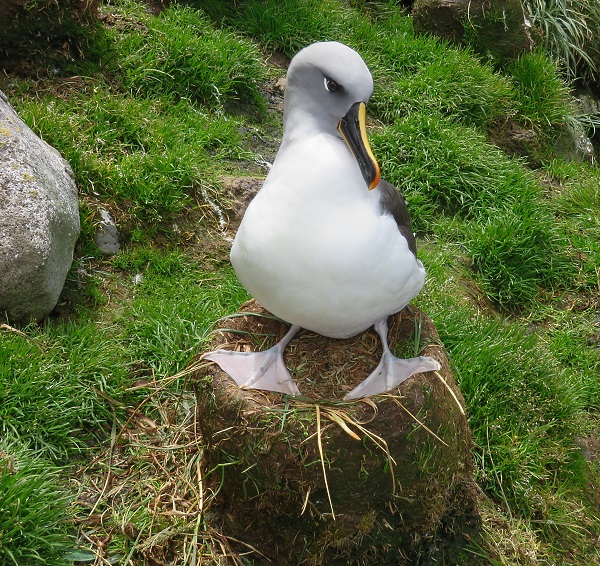 ABUN artist Lea Finke has painted this globally Endangered Grey-headed Albatross that was photographed on its pedestal nest on Marion Island by PhD student Stefan Schoombie
Read more about how ABUN works here.
Kitty Harvill has featured in ACAP Latest News before. She is the illustrator of the children's book on Wisdom, the female Laysan Albatross who is the world's oldest known bird (see ALN's review), still going strong at an estimated 69 years of age.
With grateful thanks to Kitty Harvill, all the ABUN artists and to all the many photographers who have generously allowed their work to be used by ACAP in the service of albatross conservation. You may well get a painting by an ABUN artist to go with your photo!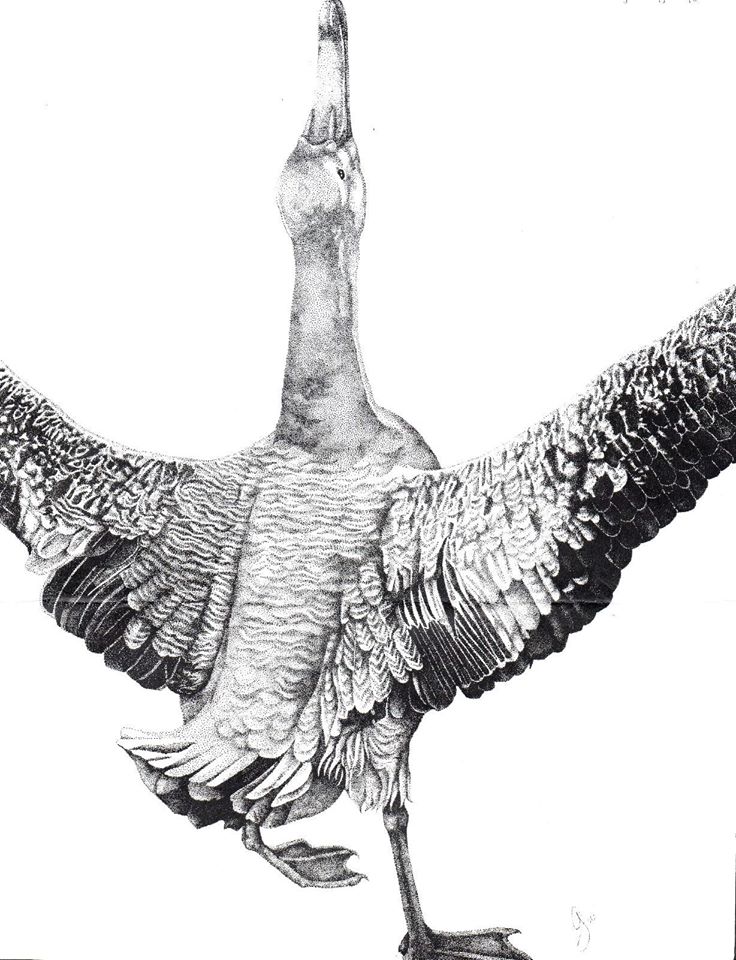 This pencil drawing of a globally Vulnerable Short-tailed Albatross for ABUN#30 is by Georgia Feild from the USA
John Cooper, ACAP Information Officer, 03 January 2020