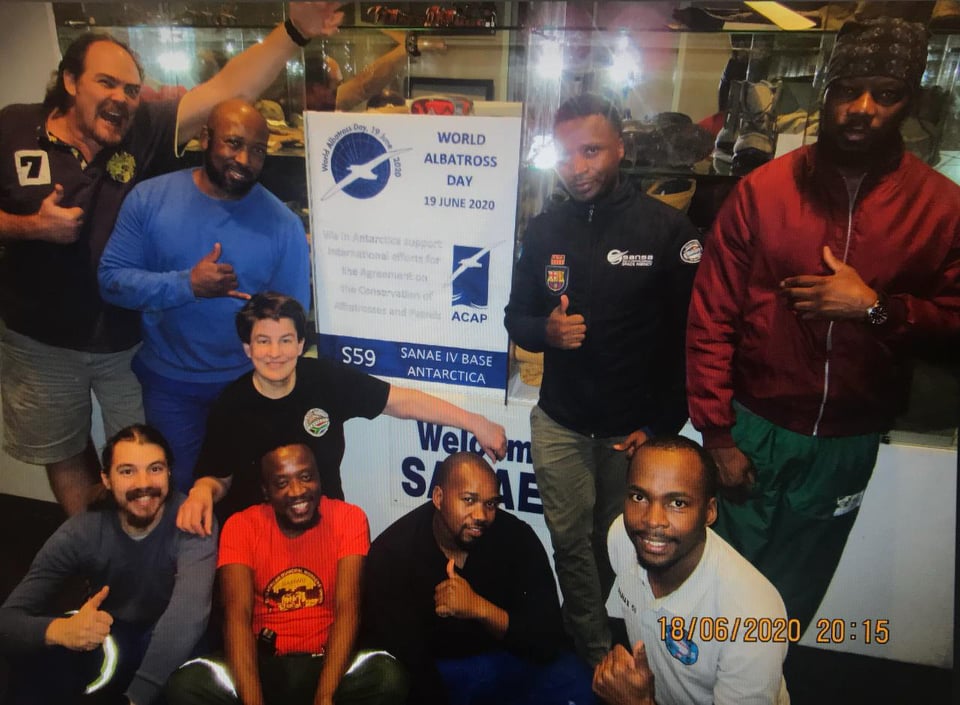 A 'WAD2020' poster in Antarctica. "Zach" Mogale is in the front row on the right with members of South Africa's 59th Overwintering Team
Zachariah "Zach" Mogale is a meteorological technician, known as a "metkassie", at South Africa's SANAE IV base at Vesleskarvet in Dronning Maud Land, Antarctica. With prior experience helping with albatross studies on Gough Island he joined with his fellow team members to make a poster commemorating last week's inaugural World Albatross Day.
The contribution from Antarctica is the first from that Continent. It joins banners and posters displayed around the world at albatross breeding localities, including from all but one of the Parties to the Agreement that support populations of breeding albatrosses.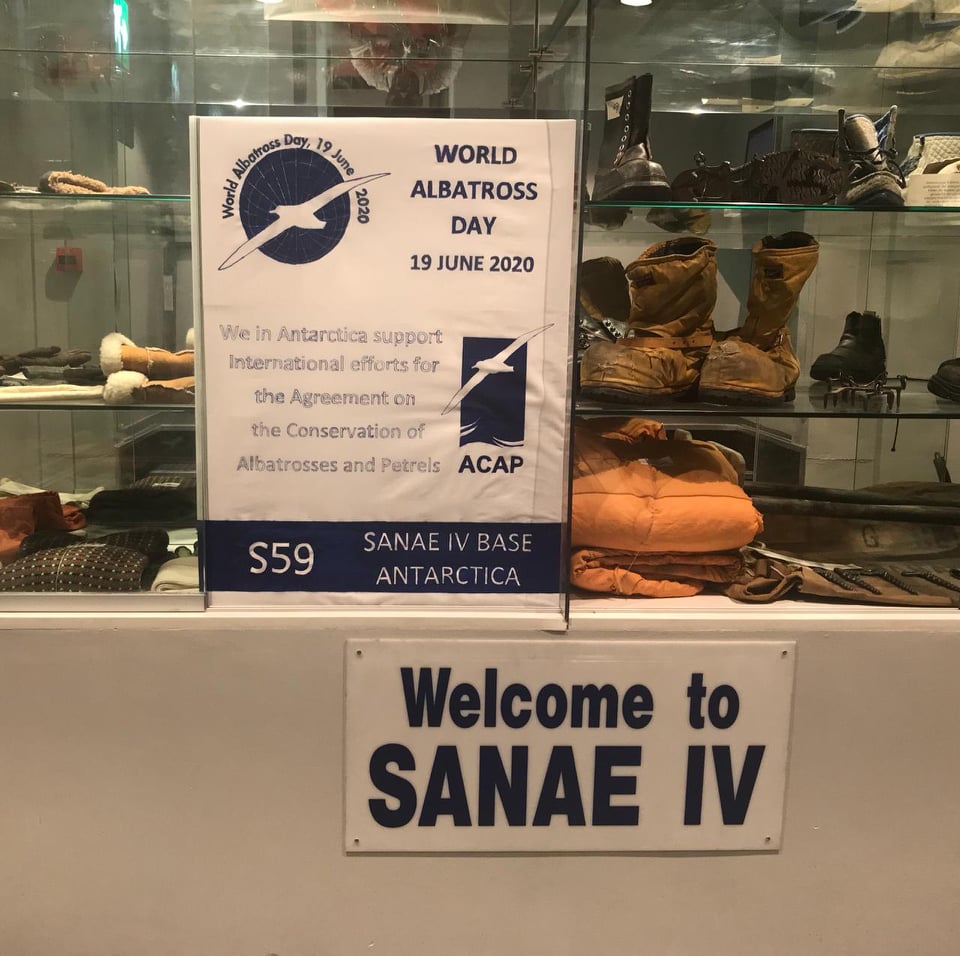 All the images can be viewed in an ACAP Facebook album. At month end the top three banners as judged by the public "liking" the images will be announced. To vote, simply visit the album with its 52 images and click on "Like' for the one you prefer the most – or click on as many as you wish. The top three scorers will win World Albatross Day poster prizes that will be mailed out as soon as COVID-19 restrictions allow.
With thanks to Zachariah Mogale and Michelle Risi.
John Cooper, ACAP Information Officer, 21 June 2020