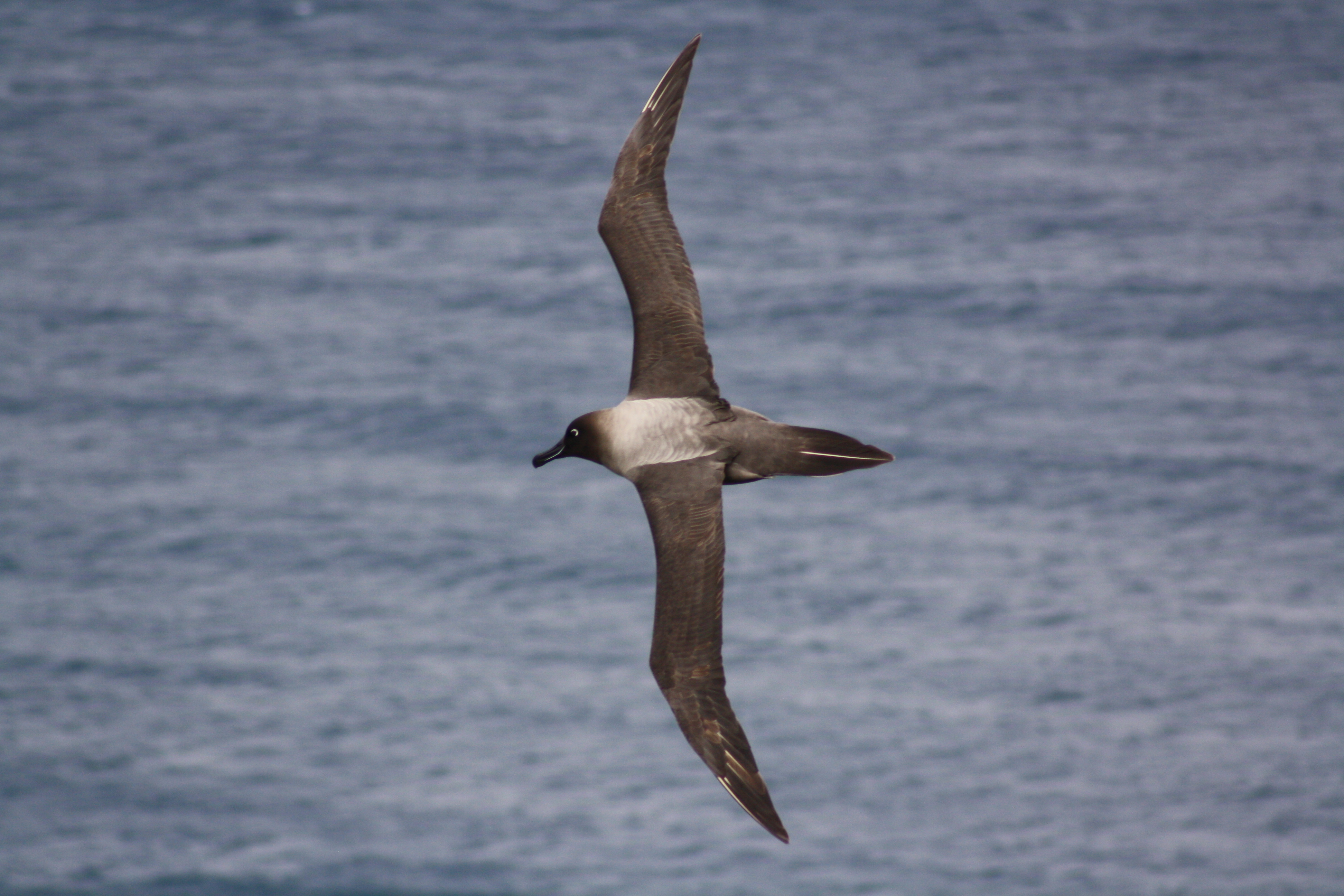 Three Light-mantled Albatrosses were counted over the duration of the Great Backyard Bird Count; photograph by Jaimie Cleeland
The results of the 2023 Great Backyard Bird Count (GBBC) are in and the number of ACAP-listed birds spotted was more than double the total counted in 2022's event. Last year 628 individual birds were spotted, whereas in this year's count a total of 1477 individual birds were reported. The event took place Friday 17 February to Monday 20 February 2023.
Checklists containing bird species listed under the Agreement were submitted by birdwatchers from across the globe including Antarctica, Argentina, Australia, Chile, the Falkland Islands (Islas Malvinas)*, Japan, New Zealand, South Africa and the United States of America. 21 of ACAP's 31 listed species were accounted for: 15 of 22 albatross species, five of seven petrel species, and one of the two shearwater species. The results can be found in the table below.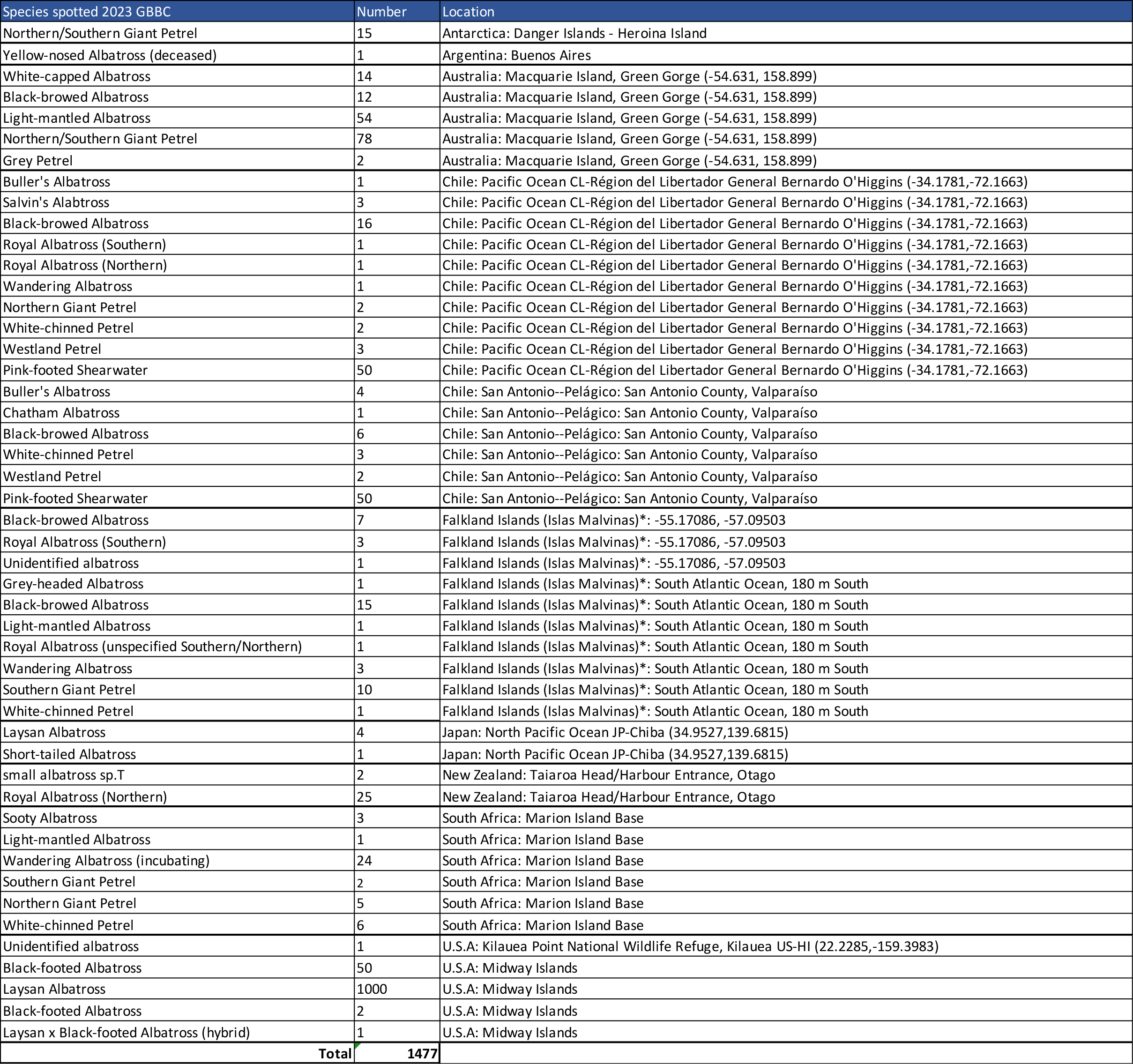 Launched in 1998 by the Cornell Lab of Ornithology and National Audubon Society, and joined by Birds Canada in 2009, the GBBC project marked its 26th anniversary this year. It has become the world's largest citizen science project related to biodiversity, providing researchers with a valuable snapshot of global bird populations. 
An estimated half a million bird enthusiasts took part in this year's count, identifying an impressive 7,538 species of birds. To dig deeper into the results of the 2023 event, head to birdcount.org where a comprehensive review can be found.
Missed this year's GBBC? Get ready for 2024's by marking February 16 – 19 in your calendar, or take part in bird counting events still to come this year, including: 
*A dispute exists between the Governments of Argentina and the United Kingdom of Great Britain and Northern Ireland concerning sovereignty over the Falkland Islands (Islas Malvinas), South Georgia and the South Sandwich Islands (Islas Georgias del Sur y Islas Sandwich del Sur) and the surrounding maritime areas.
19 April 2023