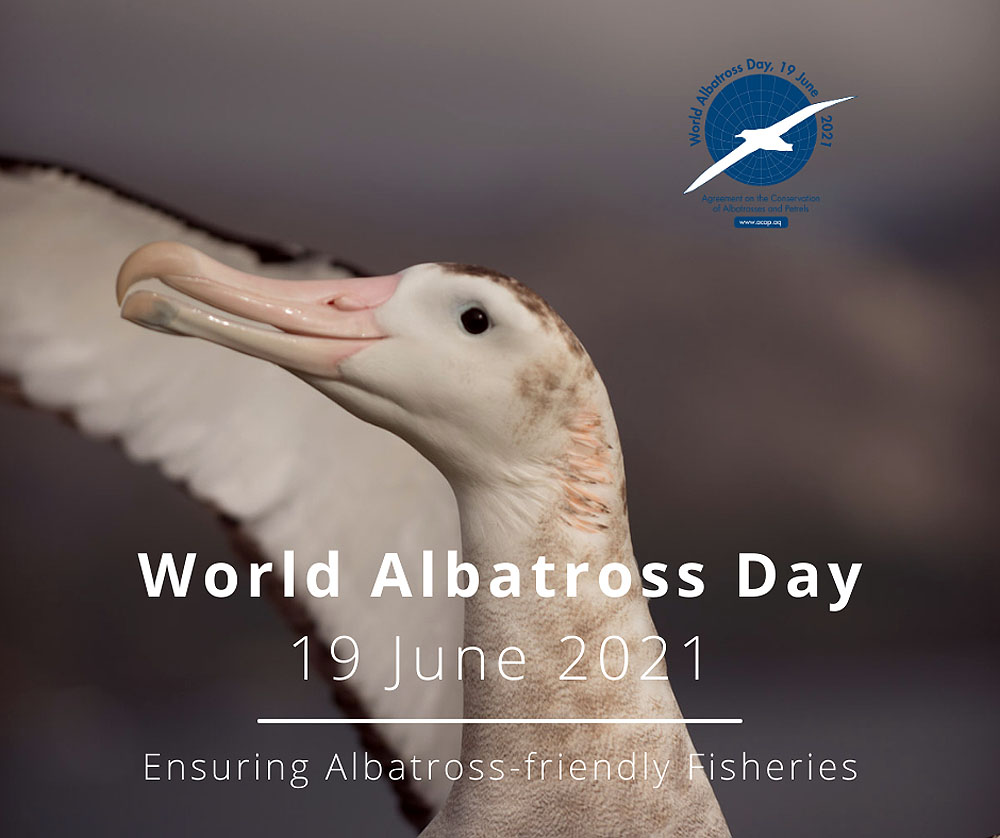 Courtesy of the Albatross Task Force
Introduction
Following on from last year's World Albatross Day theme of "Eradicating Island Pests", ACAP's chosen theme for 2021 is "Ensuring Albatross-friendly Fisheries". The large number of albatrosses and petrels killed by fisheries was the main driving force for the establishment of ACAP two decades ago and addressing this continuing conservation problem remains an important part of ACAP's ongoing work. In support of World Albatross Day ACAP intends to highlight one or more of the 22 albatross species each year with posters and other artworks.
The featured species chosen for 2021 are the two most threatened albatrosses, both categorized by IUCN as Critically Endangered (defined as facing an extremely high risk of extinction in the wild). They are the Tristan Albatross Diomedea dabbenena of the United Kingdom's Gough and Inaccessible Islands and the Waved Albatross Phoebastria irrorata of Ecuador's Islas Española and de la Plata. The 24 high-quality posters depicted here of these two species were designed by Michelle Risi. They have also been produced with French, Portuguese and Spanish texts. They can be freely downloaded and shared but ACAP requests it be acknowledged in their use for conservation purposes. They should not be used for financial gain.
With thanks to Laurie Smaglick Johnson and Michelle Risi.
English Posters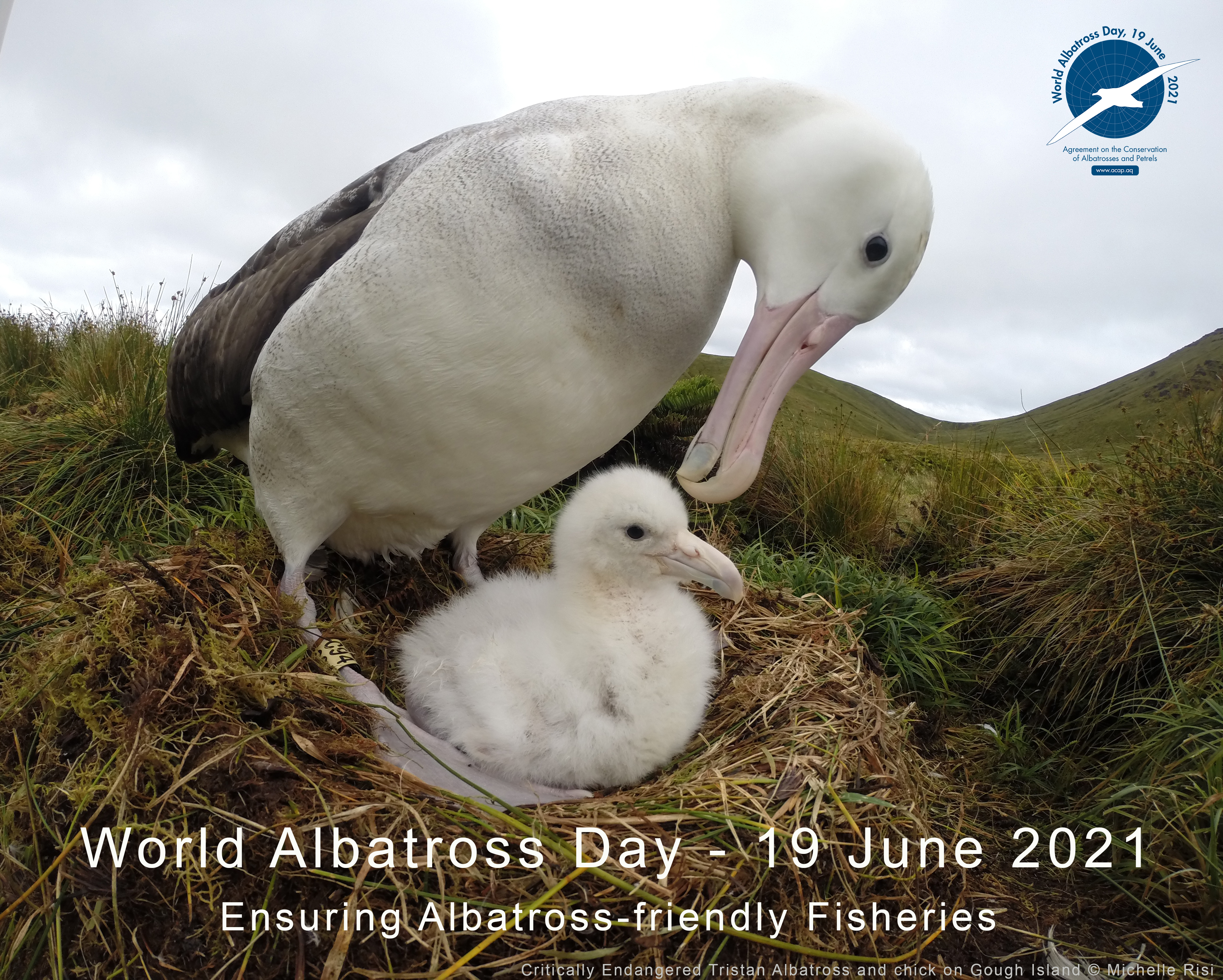 Critically Endangered Tristan Albatross and chick, Gough Island, United Kingdom; photograph by Michelle Risi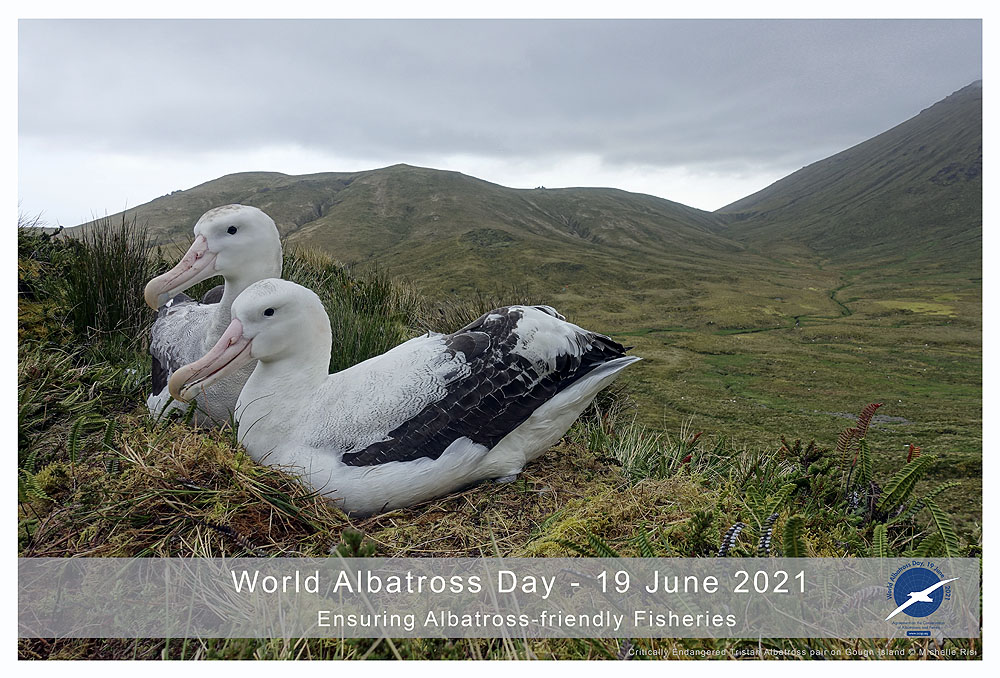 Critically Endangered Tristan Albatross pair, Gonydale, Gough Island, United Kingdom; photograph by Michelle Risi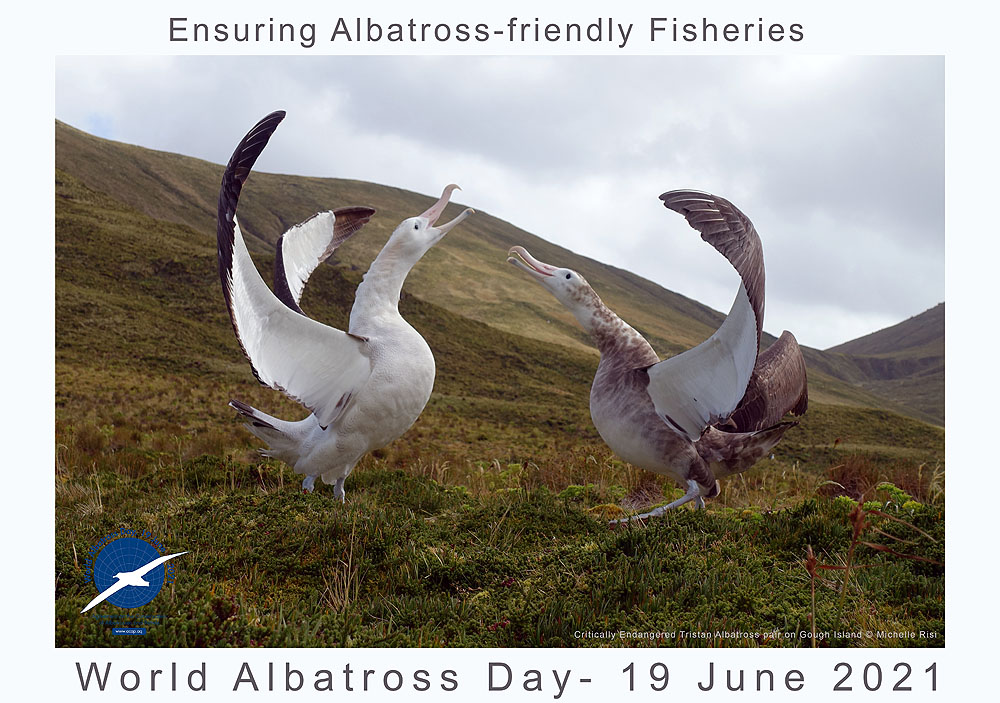 Displaying Critically Endangered Tristan Albatrosses, Gonydale, Gough Island, United Kingdom; photograph by Michelle Risi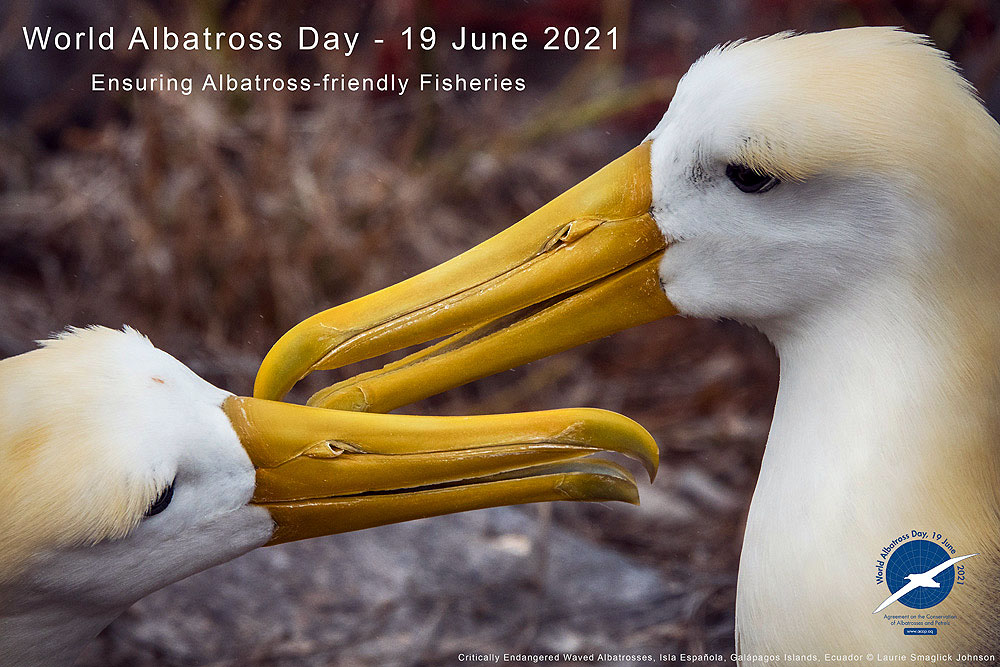 Critically Endangered Waved Albatrosses preening, Isla Española, Galápagos Islands, Ecuador; photograph by Laurie Smaglick Johnson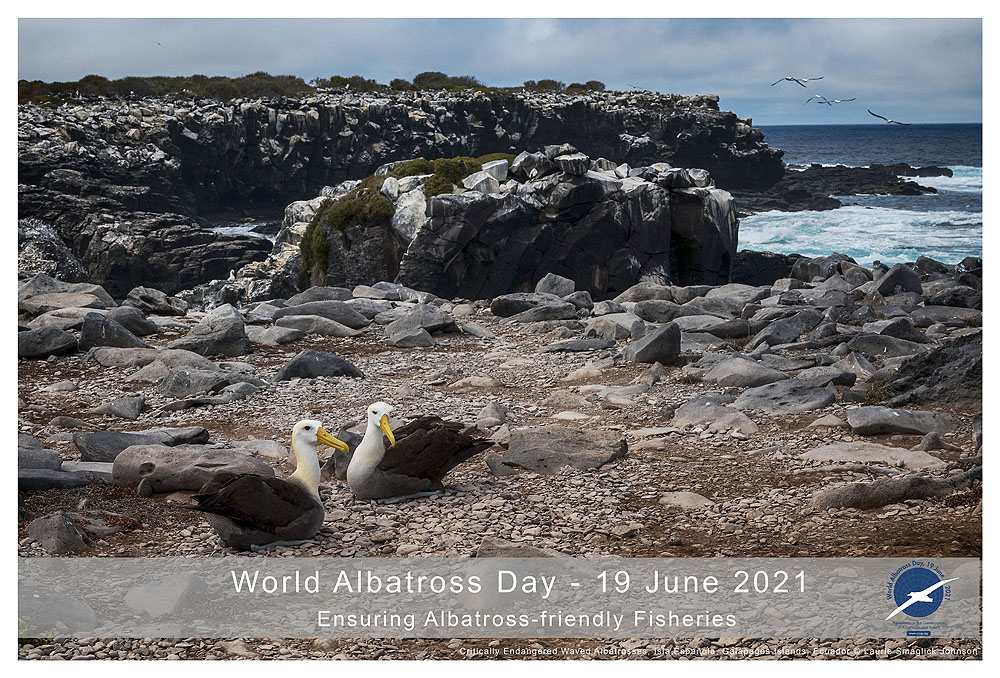 Critically Endangered Waved Albatrosses, Isla Española, Galápagos Islands, Ecuador; photograph by Laurie Smaglick Johnson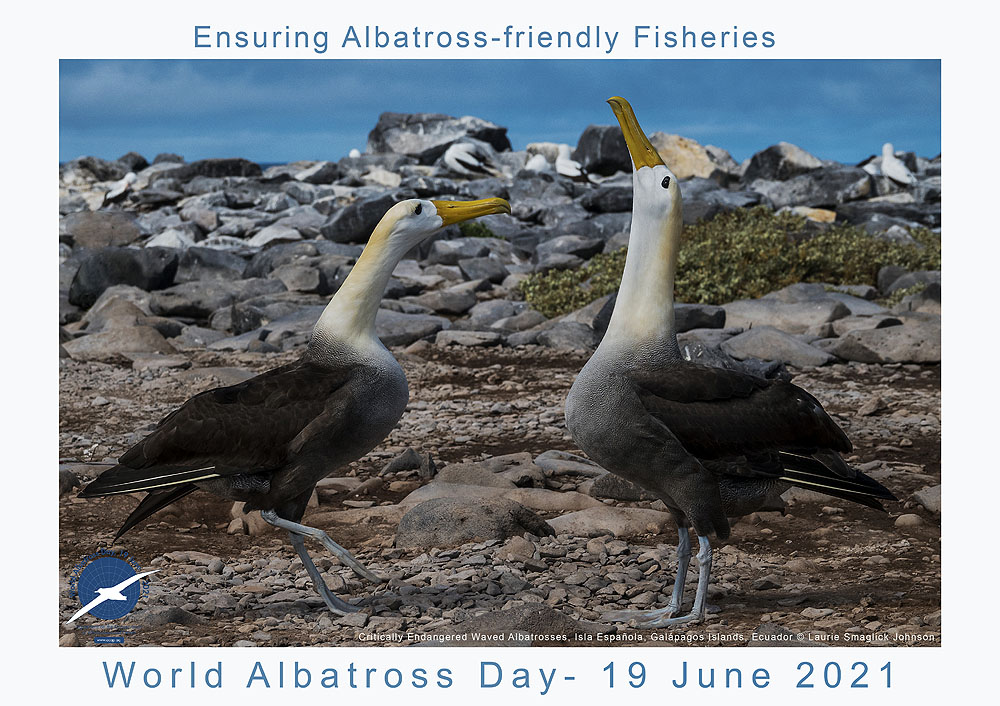 Critically Endangered Waved Albatrosses display, Isla Española, Galápagos Islands, Ecuador; photograph by Laurie Smaglick Johnson
French Posters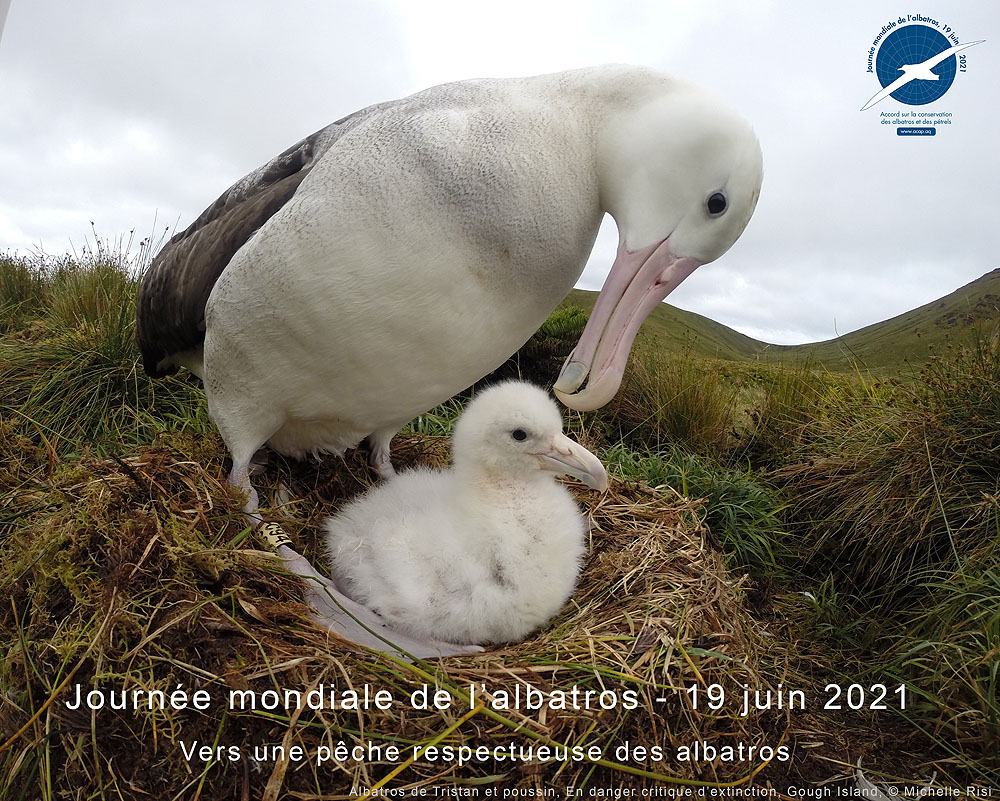 Albatros de Tristan et poussin, En danger critique d'extinction, Gough Island, United Kingdom; photograph by Michelle Risi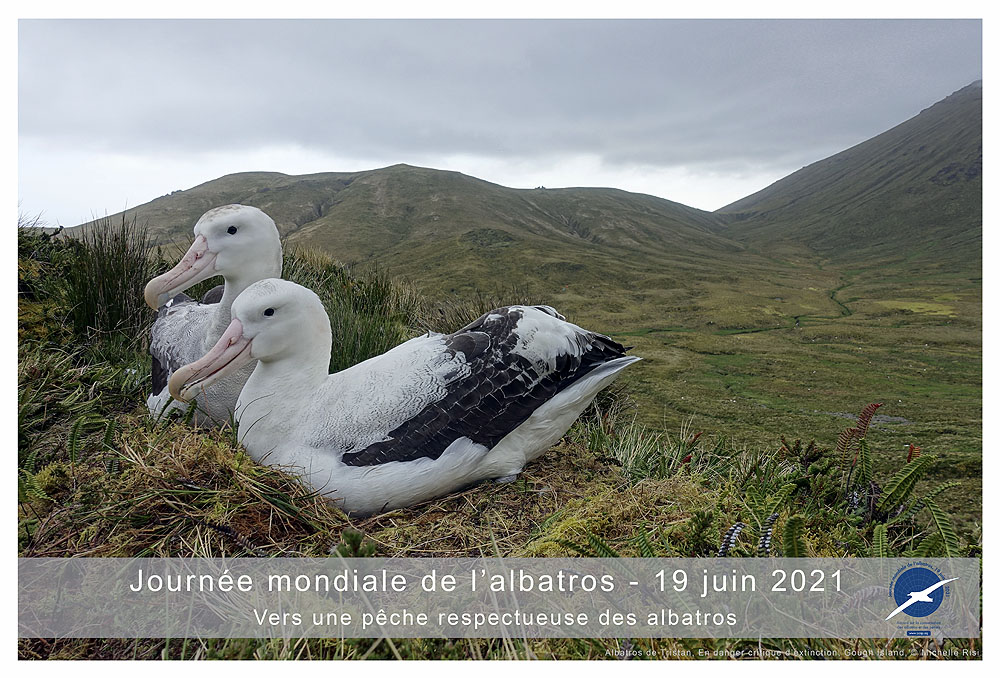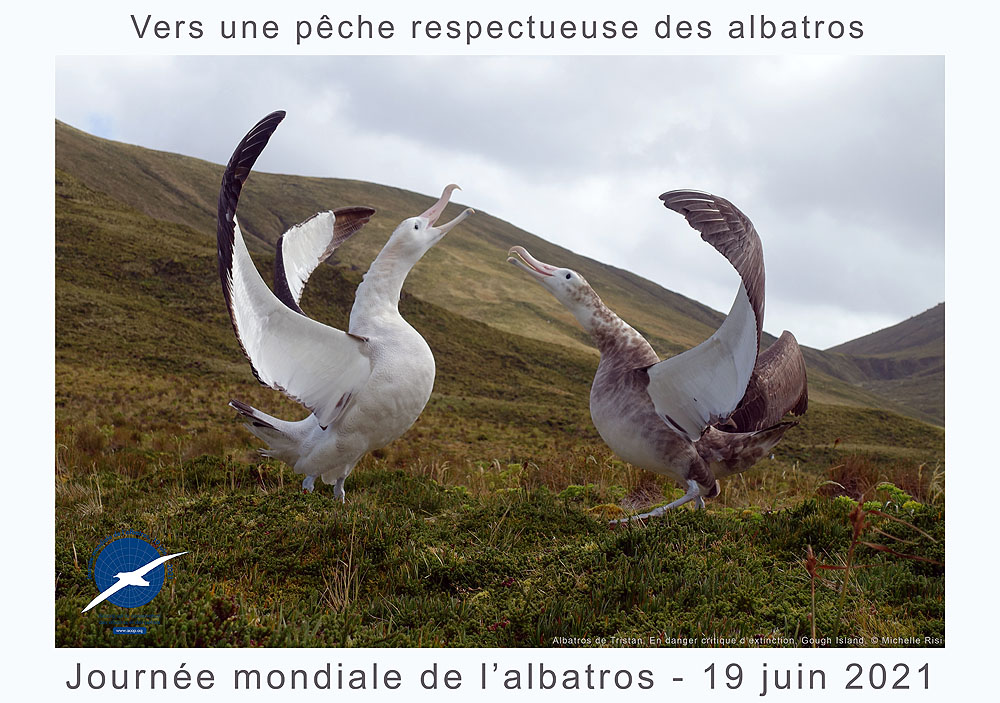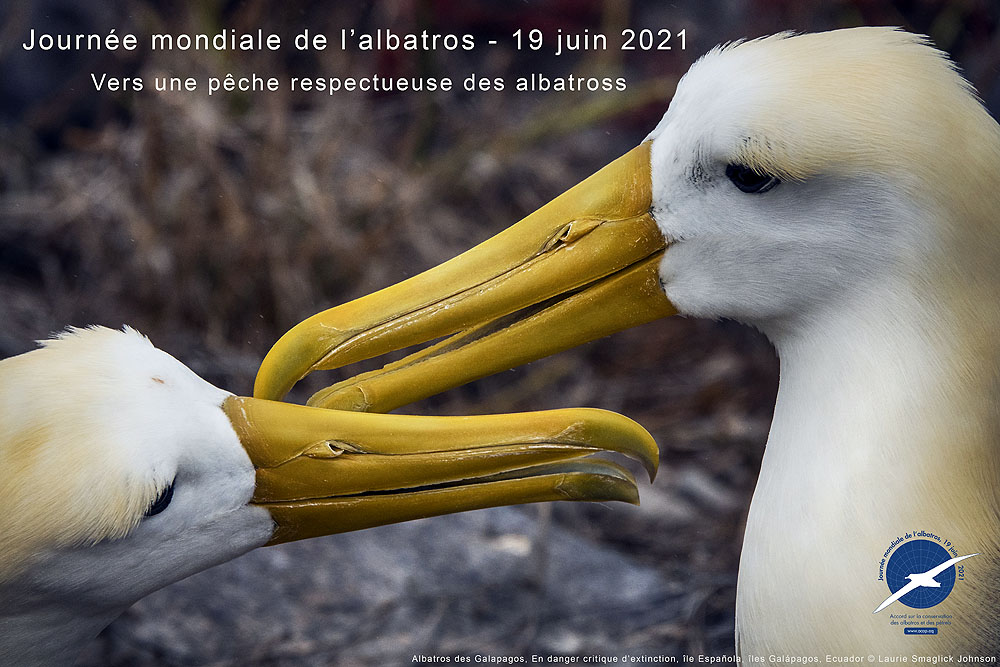 Albatros des Galapagos, En danger critique d'extinction, île Española, îles Galápagos, Ecuador; photograph by Laurie Smaglick Johnson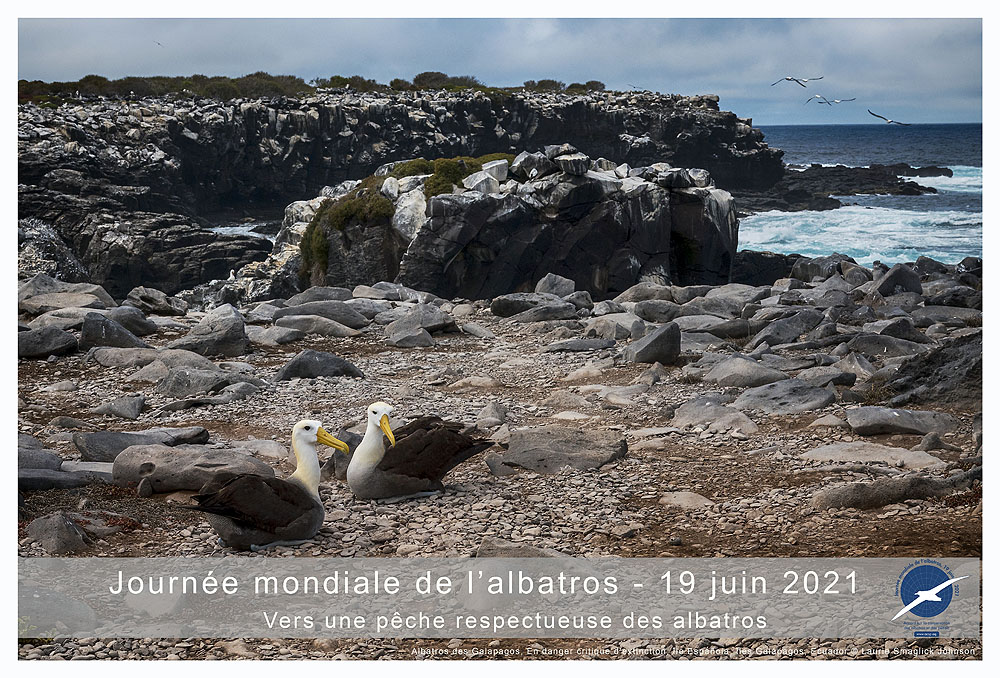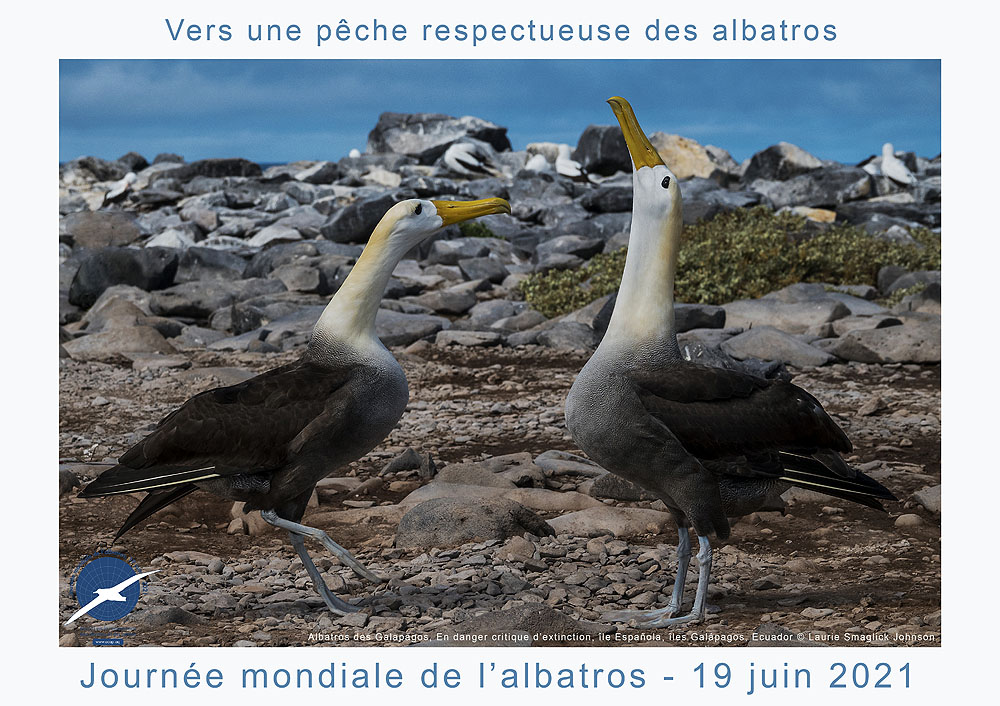 Portuguese Posters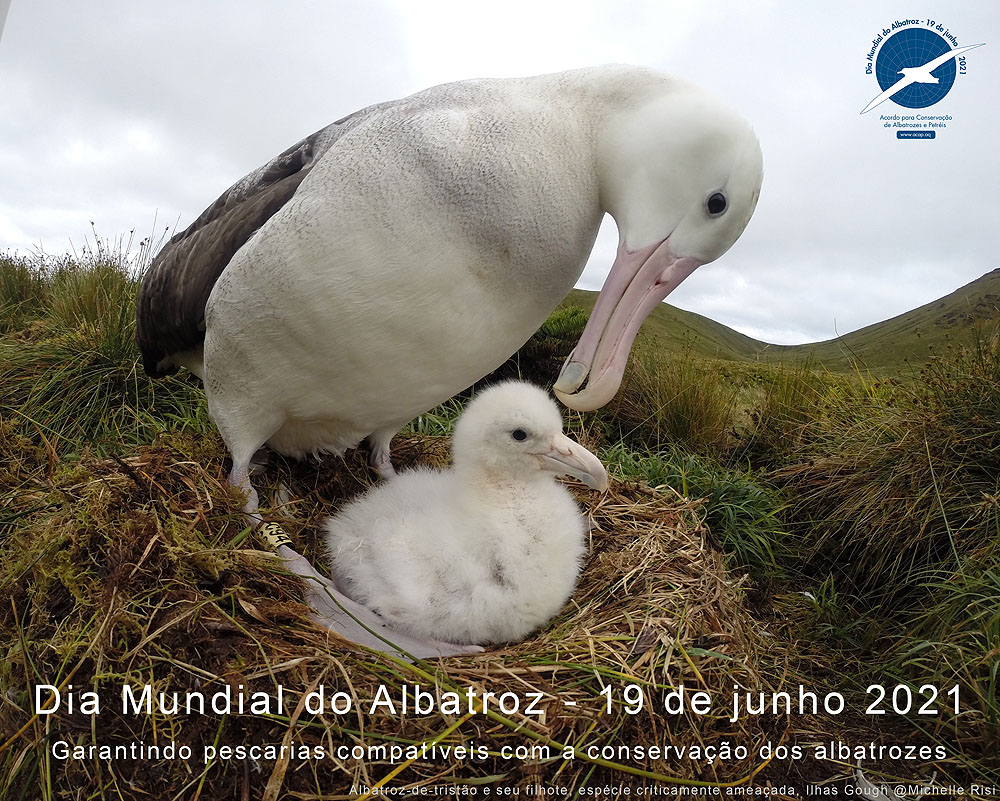 Albatroz-de-tristão e seu filhote, espécie criticamente ameaçada, ilhas Gough, United Kingdom; photograph by Michelle Risi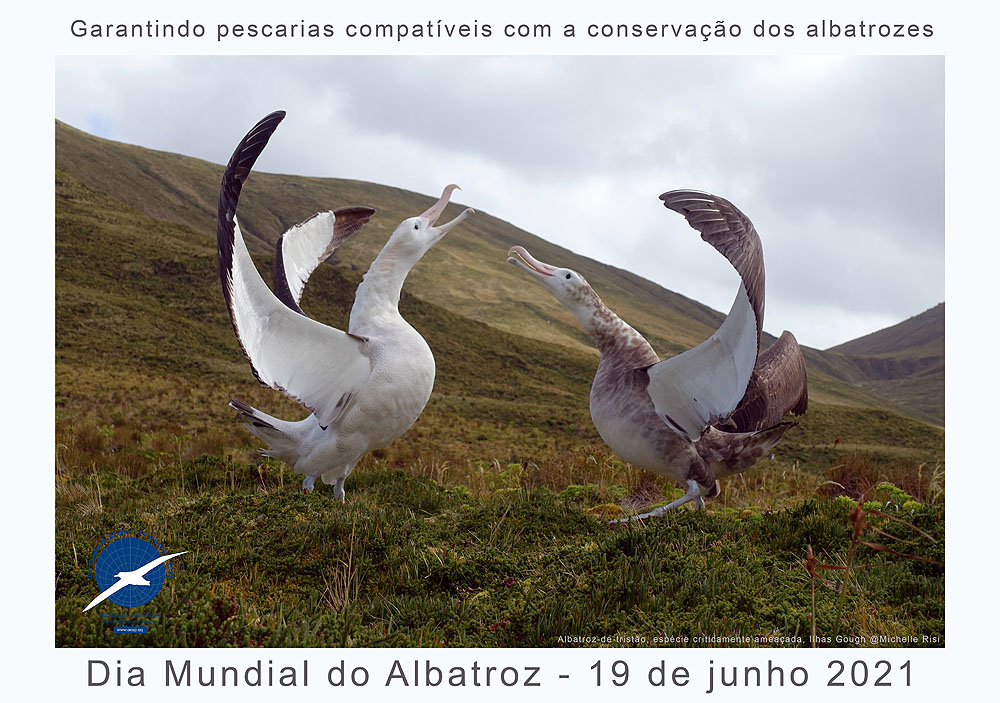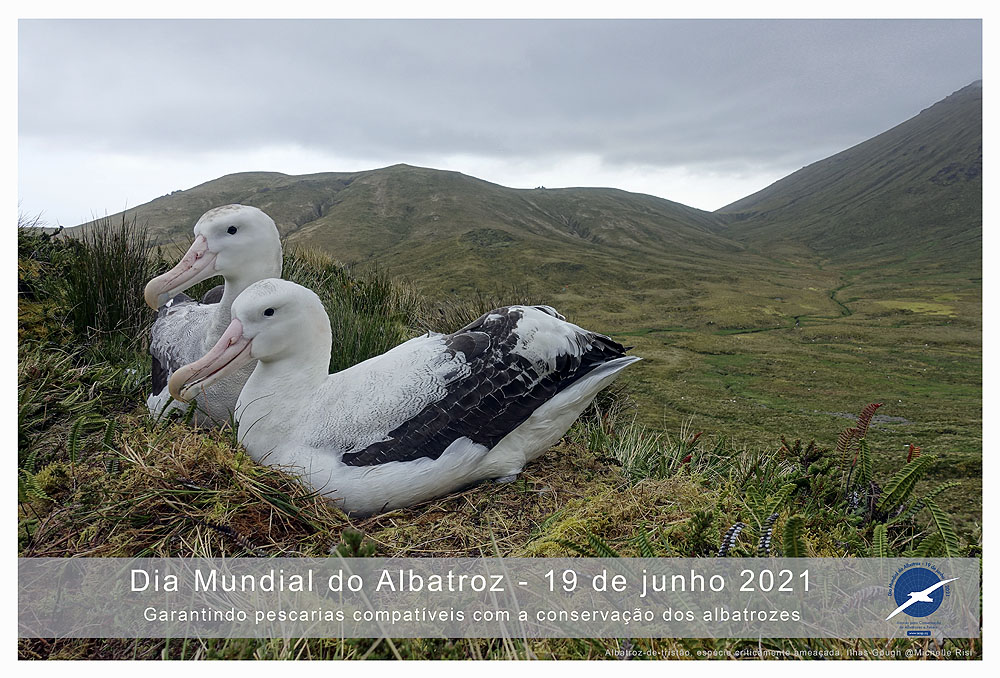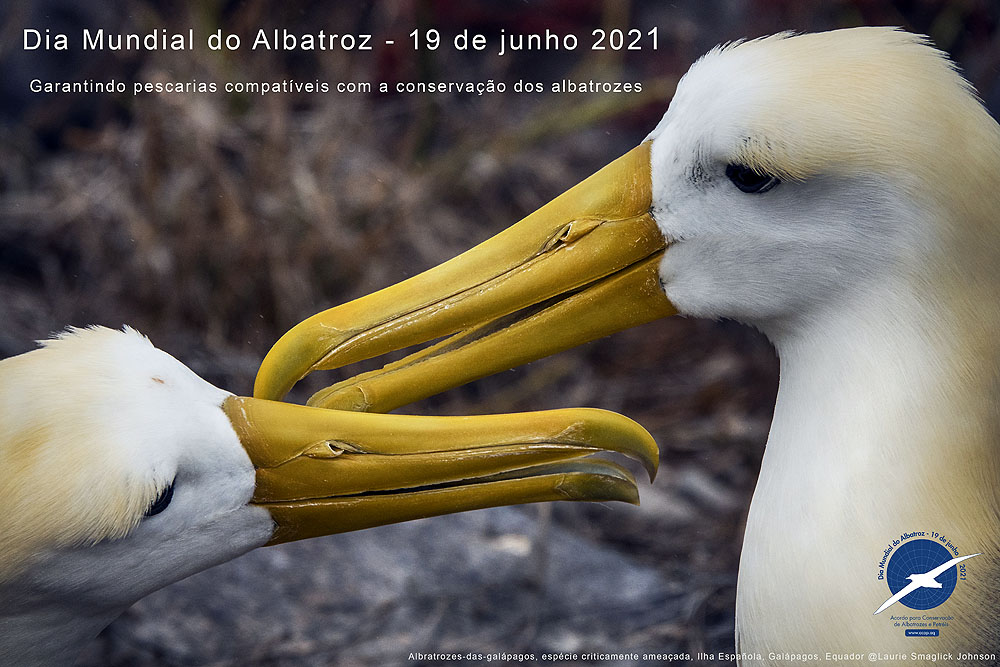 Albratrozes-das-galápagos, espécie criticamente ameaçada, Ilha Española, Galápagos, Equador; photograph by Laurie Smaglick Johnson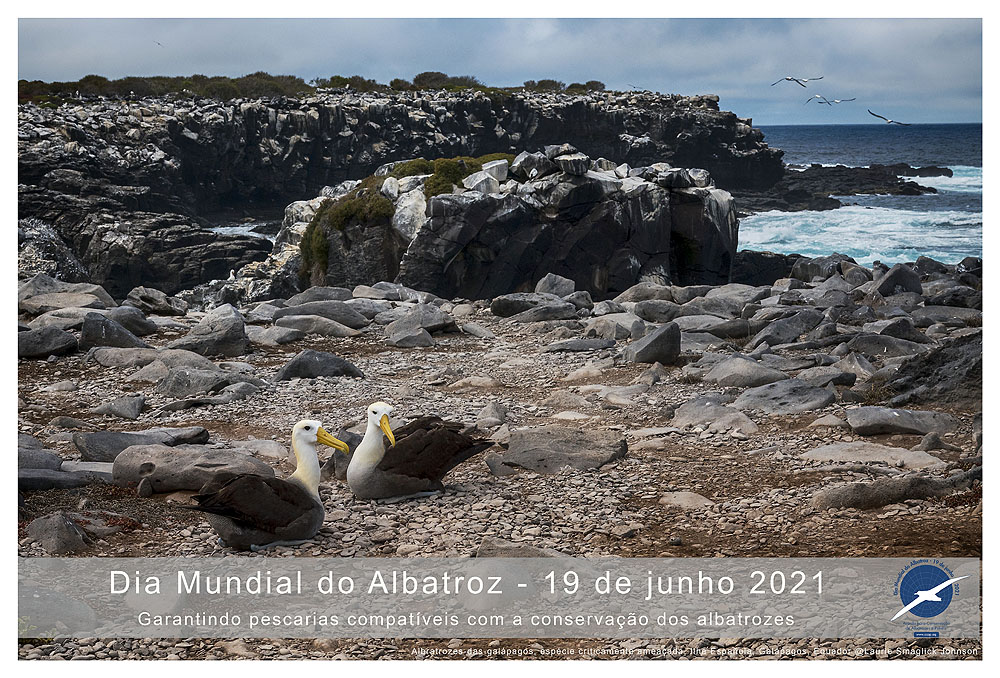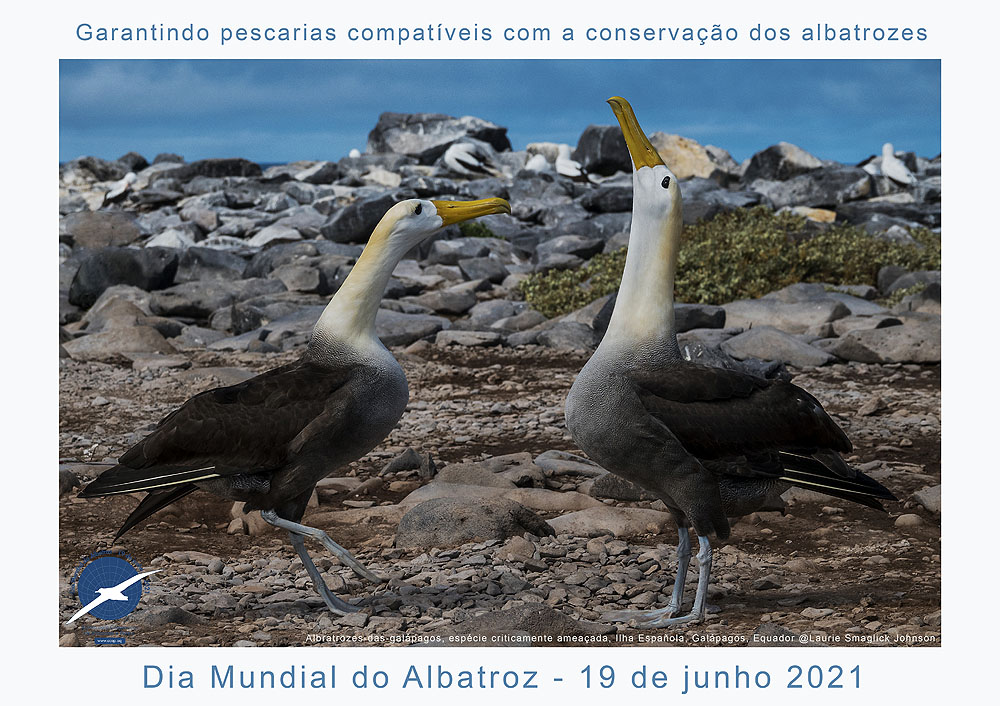 Spanish Posters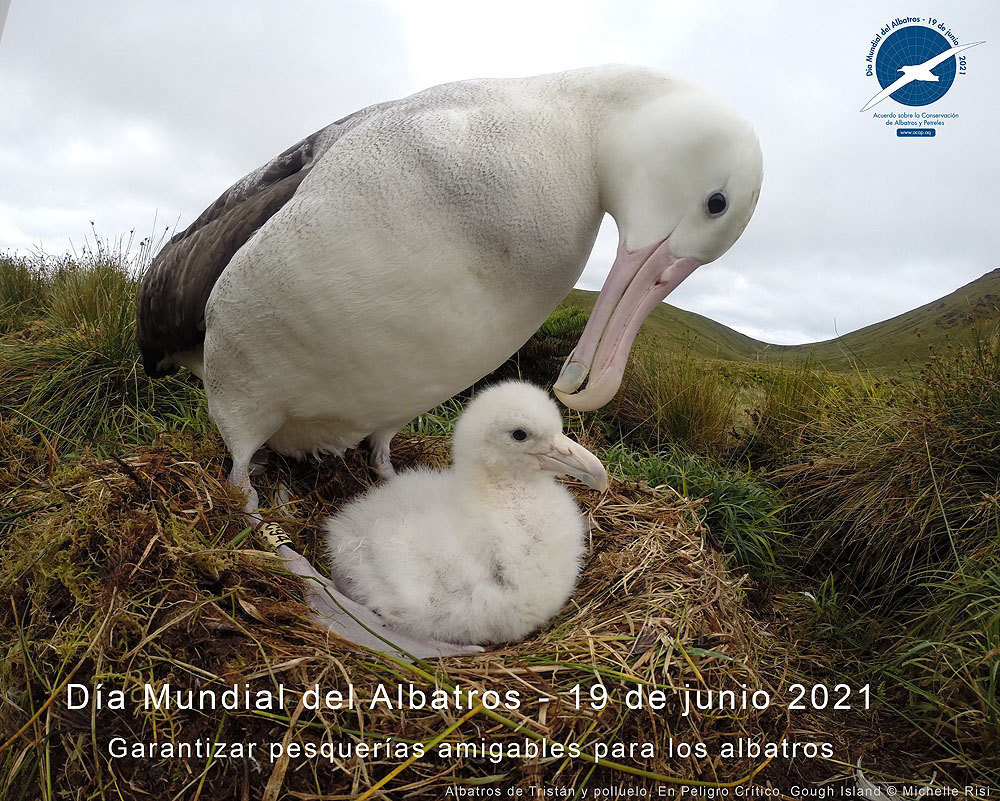 Albatros de Tristán y polluelo, En Peligro Crítico, Gough Island, United Kingdom; photograph by Michelle Risi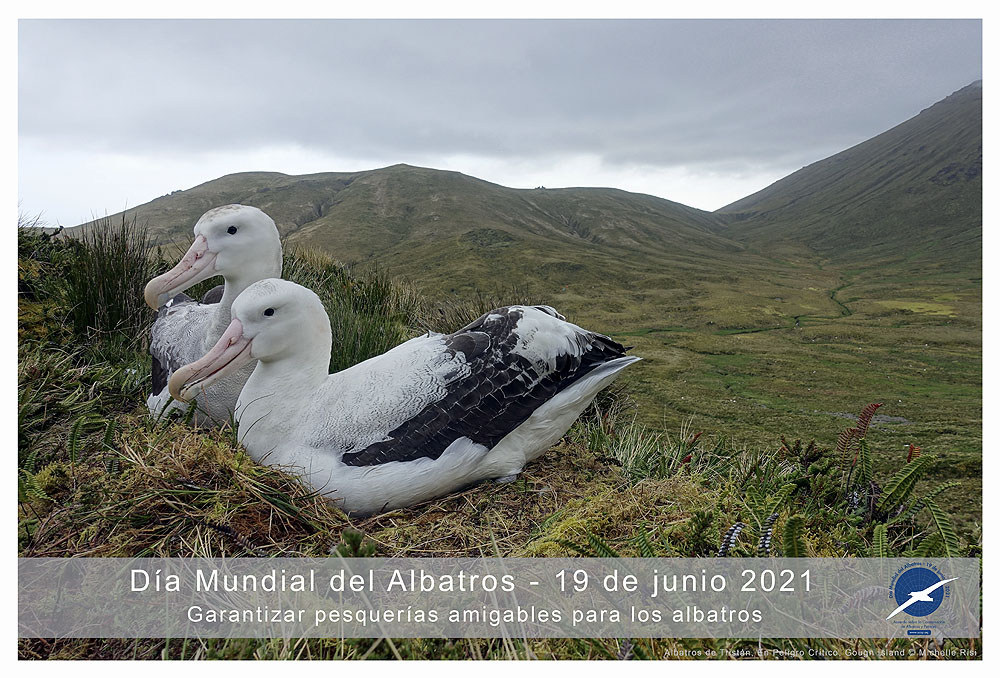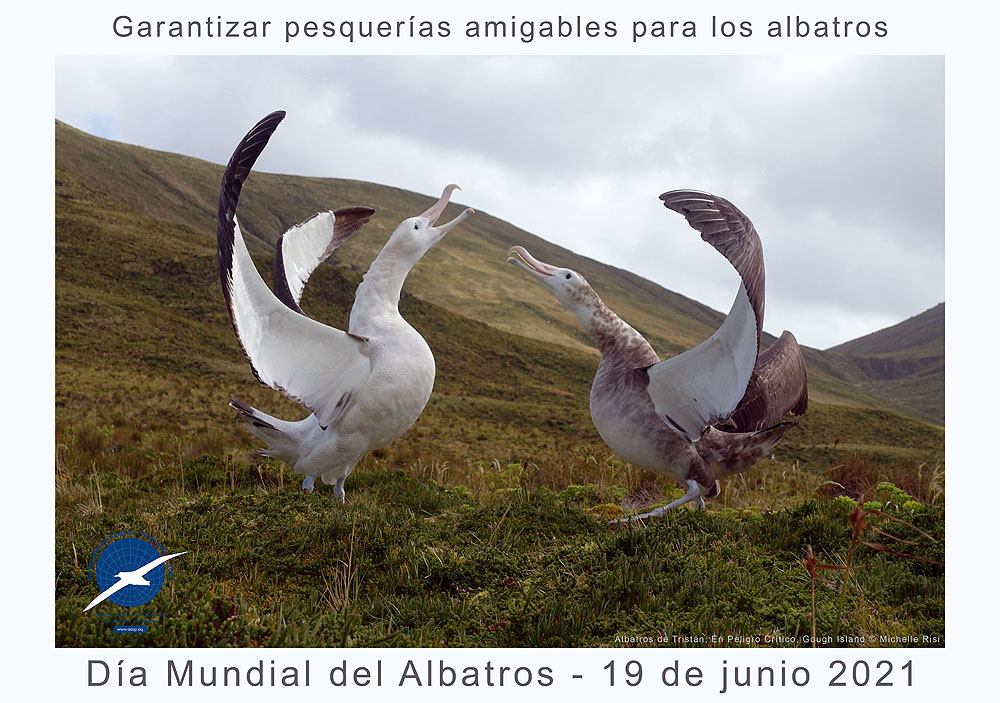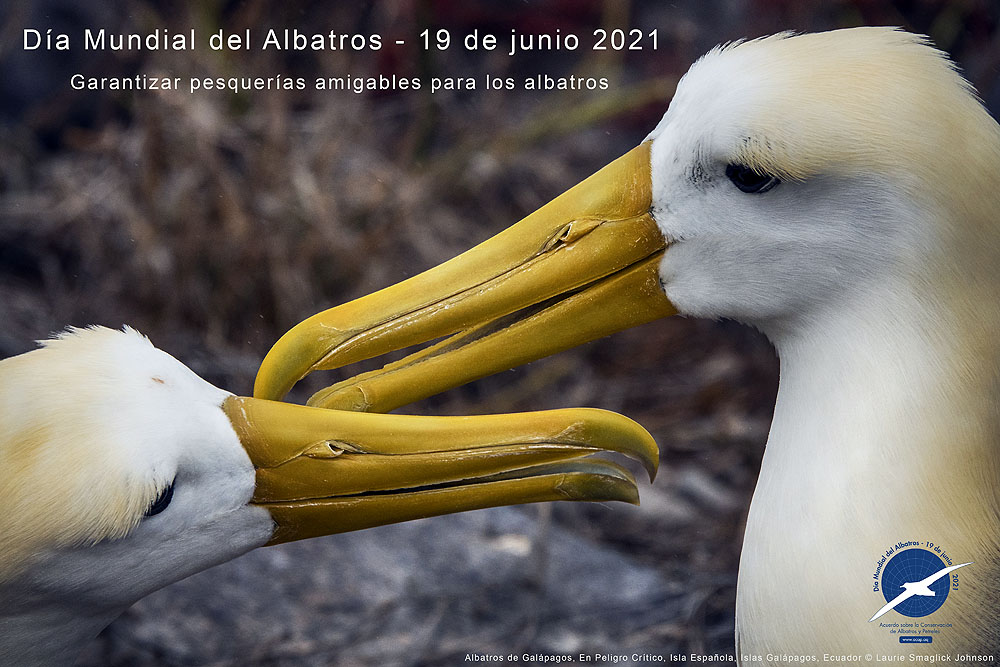 Albatros de Galápagos, En Peligro Crítico, Isla Española, Islas Galápagos, Ecuador; photograph by Laurie Smaglick Johnson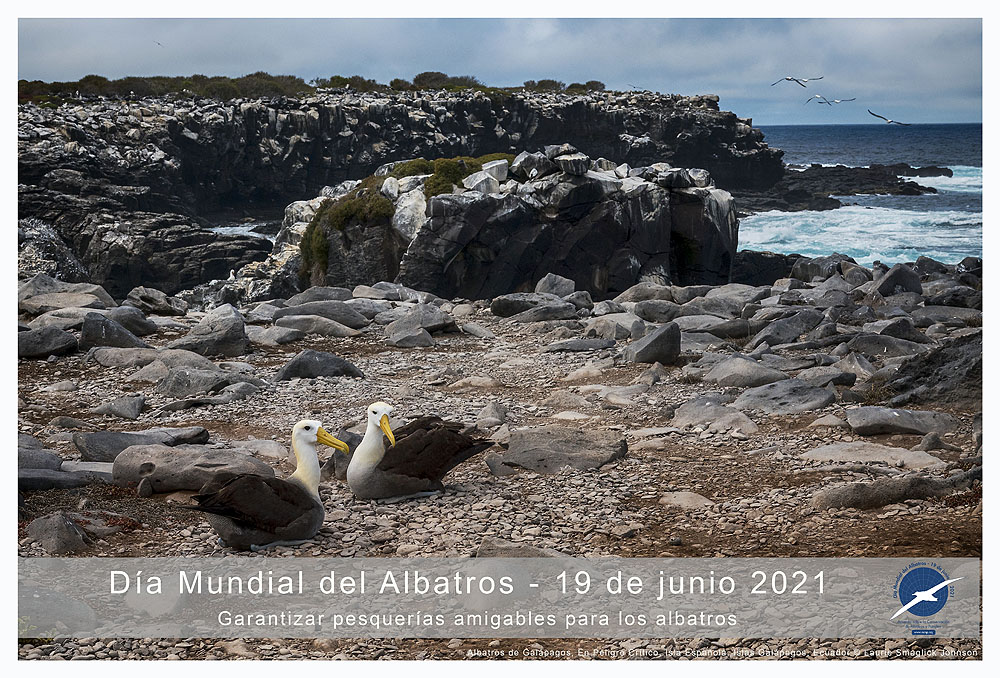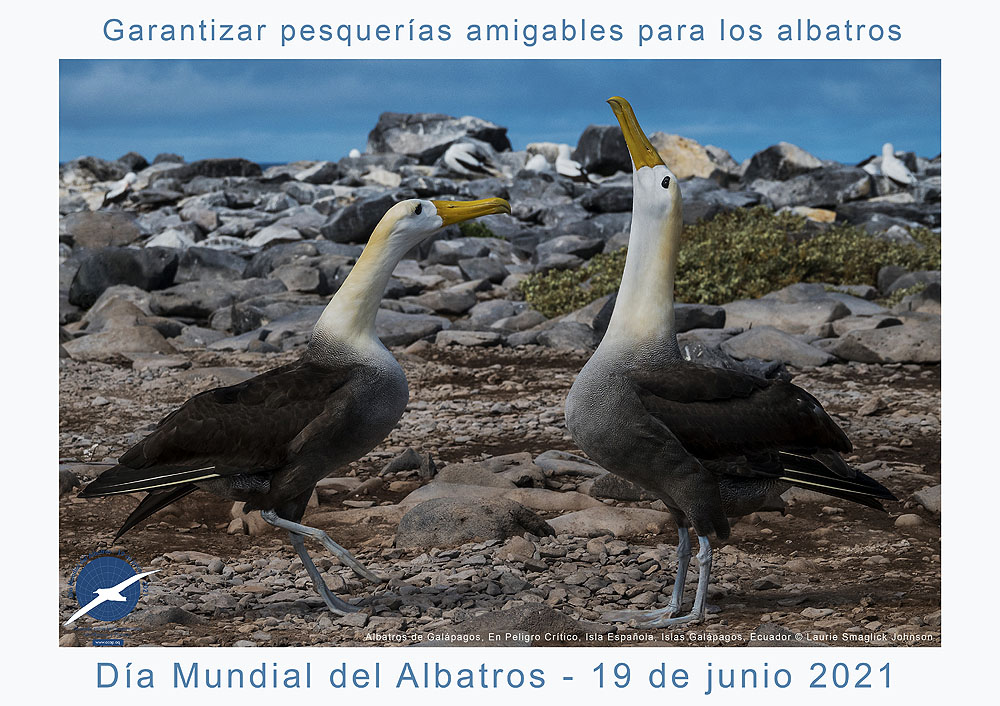 Last updated 28 January 2021