OK, so this is not actually "latest news", but it is the end of 2011, so let's celebrate an eight-month daily streak* with ACAP Latest News by dancing in the New Year albatross-style.
Choose your favourite albatross and enjoy!
Black-foots: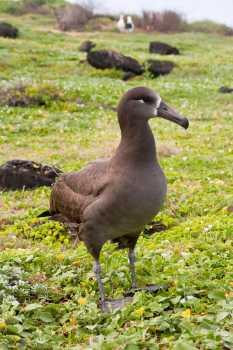 Black-footed Albatross at Kaena Point, Oahu, Hawaii
Photograph by Lindsay Young
Laysans: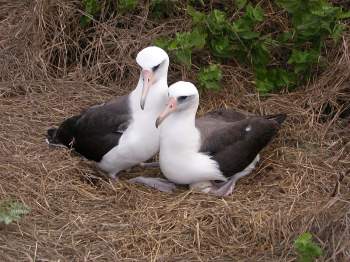 Laysan Albatrosses on Isla Clarión, Revillagigedo Archipelago, Mexico
Photograph by Ross Wanless
Waveds: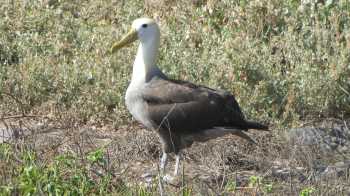 Waved Albatross, Isla Española, Galapagos Islands, Ecuador
Photograph by John Cooper
Short-taileds (and other species):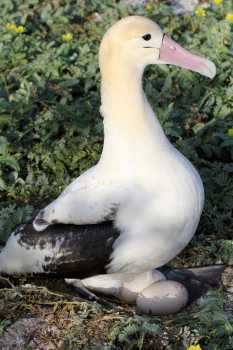 Short-tailed Albatross, Kure Atoll, Northwestern Hawaiian Islands, USA
Photograph by Cynthia Vanderlip
All the best to all for 2012.
*a spell or run (informal)
John Cooper, ACAP Information Officer, 31 December 2012