On the recommendation of the Committee on Fisheries (COFI) of the Food and Agriculture Organization of the United Nations (FAO) at its Twenty-eighth Session held in 2009, the FAO convened a Technical Consultation to develop previously drafted International Guidelines on Bycatch Management and Reduction of Discards.  The meeting was held in Rome, Italy over 6-10 December 2010 (click here).
The Albatross and Petrel Agreement was represented at the consultation by Barry Baker, Convenor of its Seabird Bycatch Working Group.
The guidelines, which are to be voluntary, are intended to assist States and RFMOs in the management of bycatch and reduction of discards in conformity with the FAO Code of Conduct for Responsible Fisheries.
From the perspective of seabird mortality caused by fisheries it is significant that the proposed bycatch and discards guidelines recognise the need for bycatch planning to be interpreted in the light of and to complement appropriate bycatch measures addressed in the FAO's International Plan of Action for Reducing Incidental Catch of Seabirds in Longline Fisheries (IPOA-Seabirds) and its associated Technical Guidelines for Best Practices to Reduce Incidental Catch of Seabirds in Capture Fisheries, adopted in 2009.
The report of the technical consultation and the draft bycatch and discards guidelines (COFI/2011/Inf.12) will now be submitted to the next (29th) Session of COFI, to be held early next year (click here), for endorsement.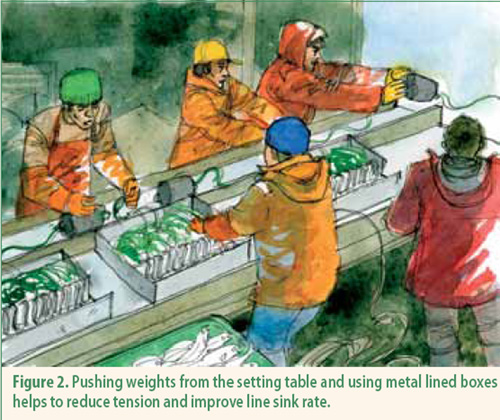 Click here for an earlier ACAP news item on FAO activities to reduce seabird mortality in fisheries.
With thanks to Barry Baker for information.
John Cooper, ACAP Information Officer,19 December 2010