The first World Albatross Day is set to be celebrated on 19 June next year. Following discussion, and consideration of the main threats facing albatrosses identified in a recent review in the journal Biological Conservation, the theme of eradicating introduced pests at breeding sites of albatrosses, petrels and shearwaters has been chosen to highlight a continuing, but addressable, problem facing ACAP-listed species, many of which are threatened with extinction unless actions are taken. Although not all 13 Parties to the Agreement support breeding populations of albatrosses, they are all range states, so those without (including some cooperating non-Party range states) will have an interest in conservation efforts conducted at the breeding sites of species that regularly visit their territorial waters and Exclusive Economic Zones - where they will be susceptible to interactions with domestic fishing vessels.
Next year attempts will be made to eradicate introduced House Mice Mus musculus on the UK's Gough Island and the USA's Midway Atoll. At both localities mice have been attacking and killing albatrosses, as has been regularly reported in ACAP Latest News. Planning and field work is expected to continue towards eradicating mice on South Africa's Marion Island and on New Zealand's Auckland Island (along with its feral cats and pigs) in 2020. These, and other pest eradication projects at breeding sites of ACAP-listed species, will be highlighted in the build up to World Albatross Day on 19 June next year.
Quotes in support of World Albatross Day and its inaugural theme follow from five well-known island restoration experts, all of whom have been involved, mostly as leaders, of successful island eradications of rodents and other introduced mammals from albatross and petrel breeding islands over the past few decades.
Peter Garden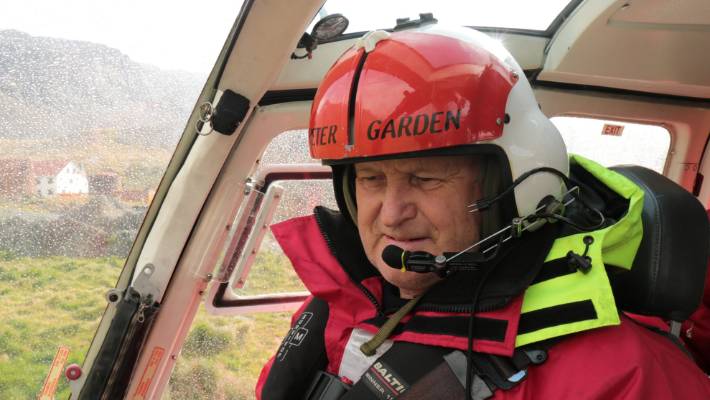 "Albatrosses frequent the uninhabited places of the globe but even here, their very survival is affected by human activity." - Peter J. Garden ONZM*, Remote Habitat Restoration Specialist and Helicopter Pilot, Wanaka, New Zealand
*Officer of the New Zealand Order of Merit for services to aviation and conservation
Tony Martin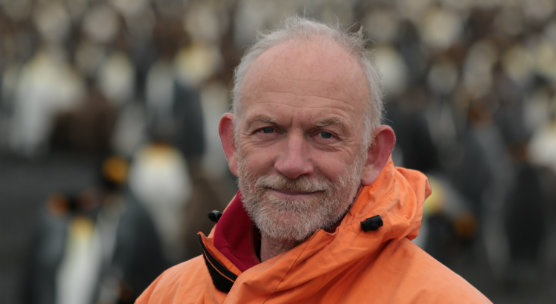 "The cherished memory of your first albatross, often a steadfast, alabaster-white arc wheeling above a dark, malevolent ocean, is one that remains forever. We can, and must, do whatever is necessary to safeguard these magical creatures; the world, and our human successors, would be immeasurably impoverished without them." - Tony Martin, Emeritus Professor of Animal Conservation, University of Dundee; 2016 Conservationist of the Year, Zoological Society of London; Past Leader, South Georgia Heritage Trust Habitat Restoration Project; author, Albatrosses (2011).
Pete McClelland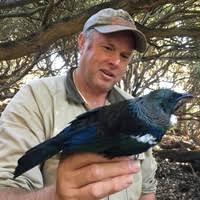 "Albatrosses represent everything that is special about the Southern Ocean. From the impressive size of the great albatrosses as they glide effortlessly across thousands of kilometres of ocean to the haunting cry of a Light-mantled Albatross as it undertakes its courtship flight, it is impossible not to be moved by these birds. To lose them is to lose part of our soul. World Albatross Day reminds us of just how important they are and why we must work to protect them." – Pete McClelland, Operations Manager, Gough Island Restoration Programme, Royal Society for the Protection of Birds, past Project Manager, Campbell Island Rat Eradication Project.
Sally Poncet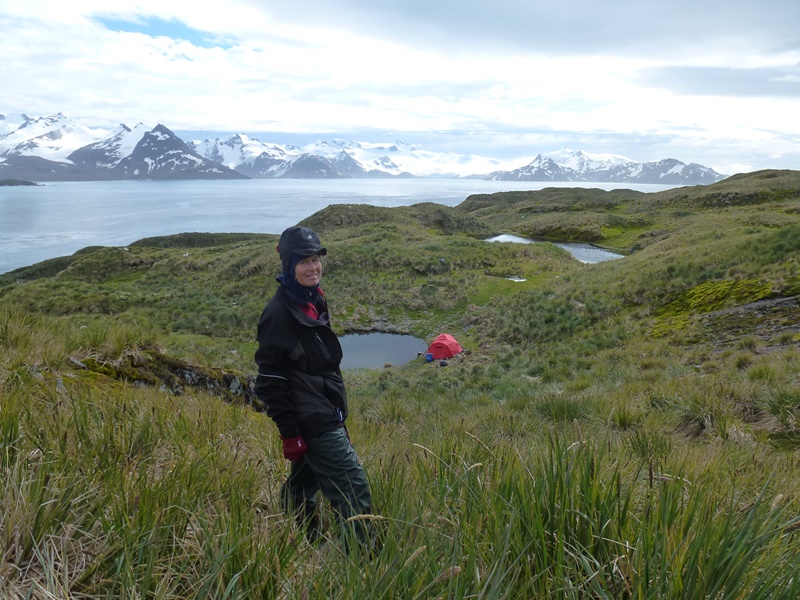 "Living in the South Atlantic, sailing the Southern Ocean and visiting its islands, studying Wanderers every year, albatrosses have been an ever-present part of my life for decades. Viewed by some as canaries in the coalmine of an ailing planet, symbols of hope for future generations by others, for me albatrosses are workers of miracles for the passion they give us. World Albatross Day: what a great way for us all to share our thoughts on albatrosses and bring immediacy to their plight." – Sally Poncet PM*, Rodent Eradication Leader, Falklands Islands (Islas Malvinas)*, Island LandCare; author, Southern Ocean Cruising (2007); co-author, A Visitor's Guide to South Georgia (2012).
Keith Springer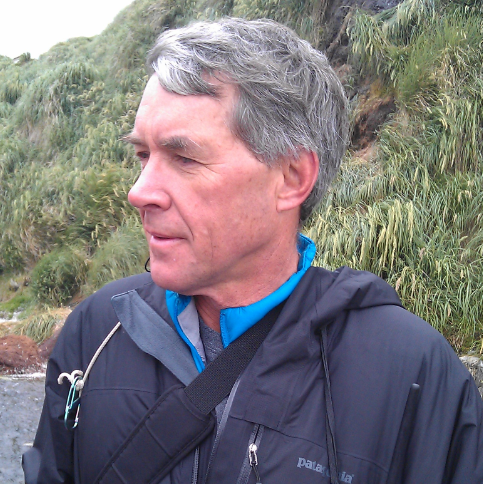 "Albatrosses already face so many threats at sea. On some of the islands they breed on, they face existential threats from introduced predators as well, so the populations are getting squeezed from both land and sea. World Albatross Day is a great opportunity to highlight not only the threats faced by these normally long-lived birds, but also some of the measures that can be taken to reduce the risks to them. Without actions to reduce fishing mortality and introduced predators on their breeding islands, we face the sad but very real possibility of a world without albatrosses." - Keith Springer, past Manager, Macquarie Island Pest Eradication Project, Parks & Wildlife Service, Department of Primary Industries, Parks, Water and Environment, Tasmania, Technical Advisor, Lord Howe Island Rodent Eradication Project
With thanks to Peter Garden, Tony Martin, Pete McClelland, Keith Springer and Sally Poncet.
Reference:
Dias, M.P., Martin, R., Pearmain, E.J., Burfield, A.J., Small, C., Phillips, R.A., Yates, O., Lascelles, B., Garcia Borboroglu, P. & Croxall, J.P. 2019. Threats to seabirds: a global assessment. Biological Conservation doi.org/10.1016/j.biocon.2019.06.033.
John Cooper, ACAP Information Officer, 24 September 2019
*A dispute exists between the Governments of Argentina and the United Kingdom of Great Britain and Northern Ireland concerning sovereignty over the Falkland Islands (Islas Malvinas), South Georgia and the South Sandwich Islands (Islas Georgias del Sur y Islas Sandwich del Sur) and the surrounding maritime areas.