The Albatross and Petrel Agreement will be launching World Albatross Day next year on 19 June, with the theme for 2020 of "Eradicating Island Pests".
Up until then, ACAP will concentrate on spreading the word via electronic and printed media to establish a level of awareness of the forthcoming inaugural day. To help with this aim a logo is required. Seabird researcher Michelle Risi, currently undertaking her second year of field work without a break on Gough Island (and a member of the Agreement's World Albatross Day Intersessional Group), put ACAP in touch with her old school friend, Geoffry Tyler, a South African commercial artist. Very kindly, Geoff agreed to design a 'WAD Logo' pro bono in his spare time. An initial draft was circulated to 'WAD Group' members for comments, from which after some tweaking, the final version depicted here was produced.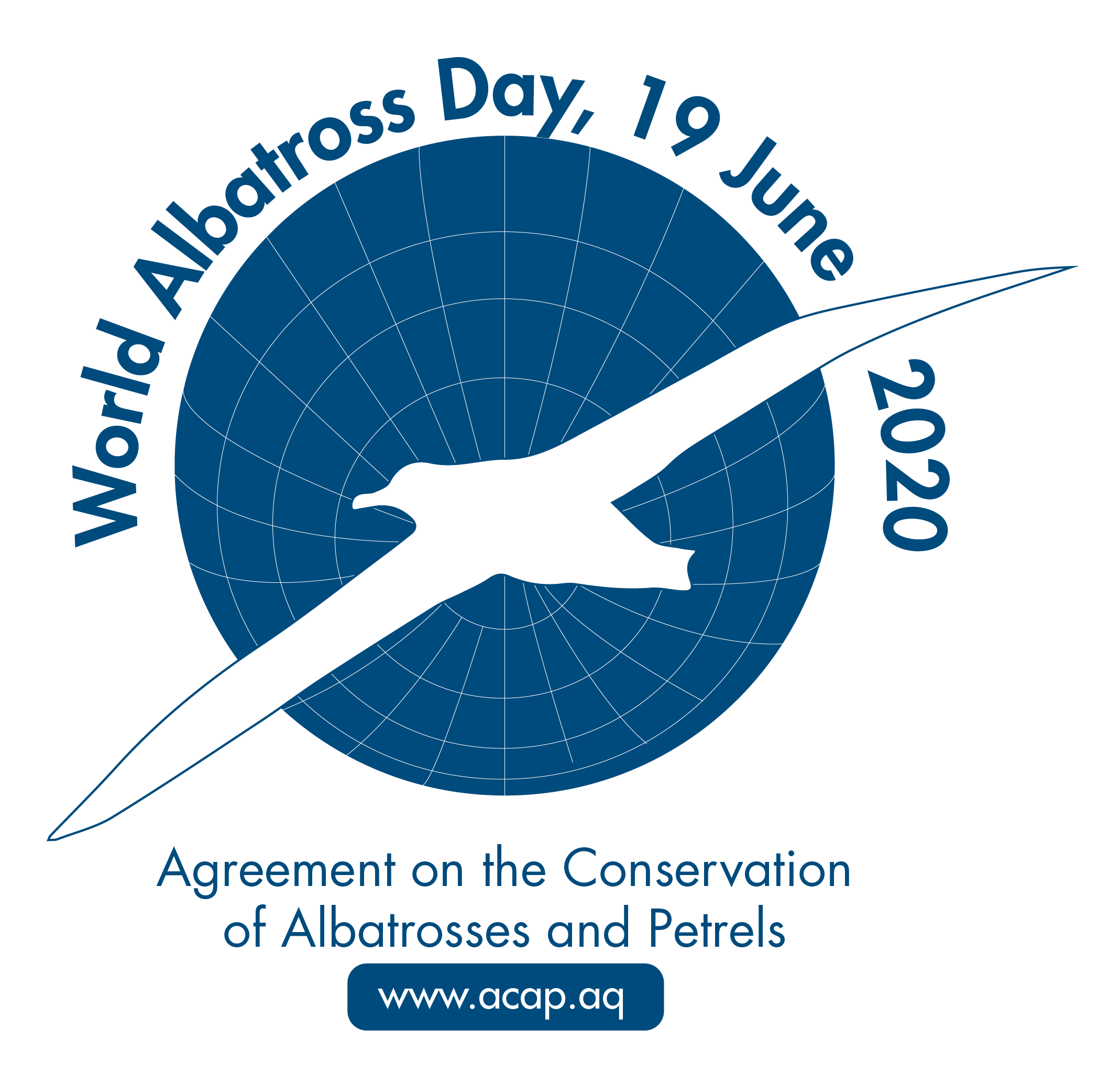 The final design is based on a blue, all-water globe to emphasize that albatrosses are ocean wanderers non pareil. It also symbolically is not "hemispherecentric" since albatrosses occur and breed in both northern and southern hemispheres which is also why no continents are shown. The outline of a flying albatross is that used by ACAP on its own logo to provide a recognizable link to the Agreement.
ACAP's Information Officer met up with Geoff recently in a Cape Town coffee shop to express ACAP's grateful thanks for the logo design and present him with a coffee-table book on South Africa's sub-Antarctic Prince Edward Islands for his good work.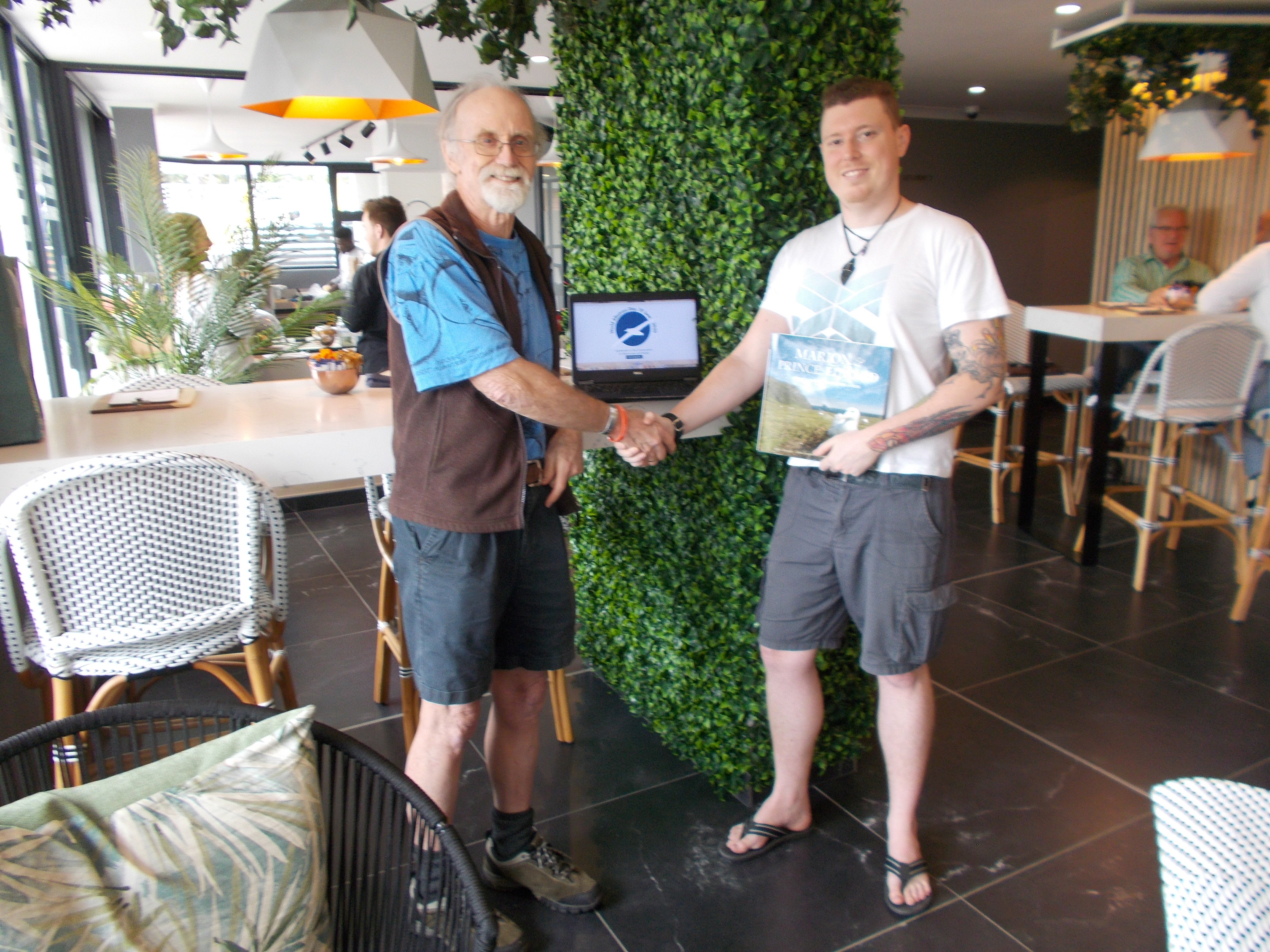 ACAP's Information Officer (left) thanks Geoffry Tyler for his logo design
Geoff joins cartoonist Marc Parchow of Qual Albatroz in designing artwork for World Albatross Day awareness.
With thanks to Ken Morgan, Michelle Risi & Geoffry Tyler.
Reference:
Terauds, A., Cooper, J., Chown, S.L. & Ryan, P.G. 2010. Marion and Prince Edward: Africa's Southern Islands. Stellenbosch: SUN PReSS. 176 pp.
John Cooper, ACAP Information Officer, 11 October 2019