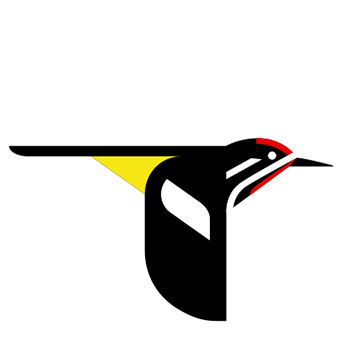 There are only a few ornithological institutes with an international standing around the world. Surely, one of them must be the well-known Cornell Lab of Ornithology, based at Cornell University in Ithaca, New York in the USA since 1915. The Lab's mission is "to interpret and conserve the earth's biological diversity through research, education, and citizen science focused on birds".
An important part of Cornell Lab's work is its operation of 'bird cams' as a free educational resource, usually set up at occupied nests, that live stream 24 hours a day to the Internet. The Lab writes on its web site: "Our viewers tell us that watching the cams is a life changing experience: an unprecedented learning experience that they liken to virtual field trips or field biology in their living room". After a live camera that followed breeding Laysan Albatrosses Phoebastria immutabilis on the Hawaiian island of Kauai over several breeding seasons, viewers can now watch an Endangered Northern Royal Albatross Diomedea sanfordi nest in the mainland breeding colony within the Taiaroa Head Nature Reserve in New Zealand. The egg hatched on 31 January and the growing chick can now be watched as it waits to get fed by its parents. The operation of the 'Royal Cam' is partnered with New Zealand's Department of Conservation.
A live-streaming Cornell Lab camera is also currently following the breeding attempt of a pair of Endangered Bermuda Petrels or Cahows Pterodroma cahow in their burrow on Nonsuch Island in Bermuda.
In addition, the Cornell Lab manages an Online Guide to Birds and Bird Watching that offers courses on bird biology, identification and the like. The Lab's eBird facility is a way thousands of bird watchers around the world have become 'citizen scientists' by logging their observations for professional study.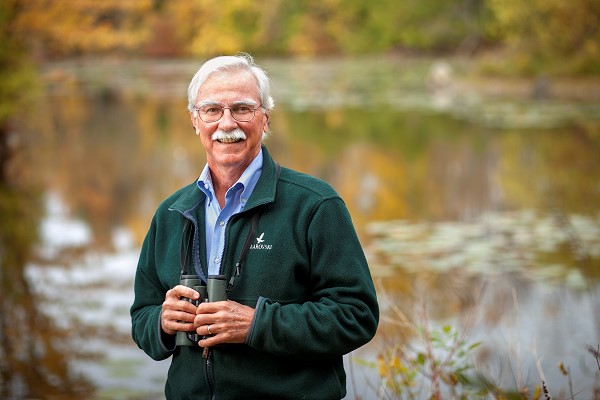 Dr John Fitzpatrick, Executive Director, Cornell Lab of Ornithology
ACAP Latest News reached out to the Cornell Lab to gain its support for this year's inaugural World Albatross Day on 19 June. The Lab's Executive Director, Dr John Fitzpatrick replied, saying: "Nobody ever forgets the experience of seeing his or her first albatross. For years the Cornell Lab of Ornithology has been proud to feature them, as well as Bermuda's Endangered Cahow (Bermuda Petrel), on our Bird Cam websites for all the world to admire and learn from. These magnificent birds of the high seas ride the oceanic winds like no other. Reversing their global declines must become one of humanity's top conservation priorities. We heartily endorse honoring and celebrating these birds on World Albatross Day 2020."
With this welcome support the EGI joins three other prestigious ornithological institutes supporting 'WAD2020': the Edward Grey Institute of Field Ornithology at the UK's in UK's University of Oxford, the FitzPatrick Institute of African Ornithology at the University of Cape Town, South Africa and the Yamashina Institute for Ornithology in Japan.
With thanks to John Fitzpatrick, Director, Cornell Lab of Ornithology.
John Cooper, ACAP Information Officer, 27 April 2020