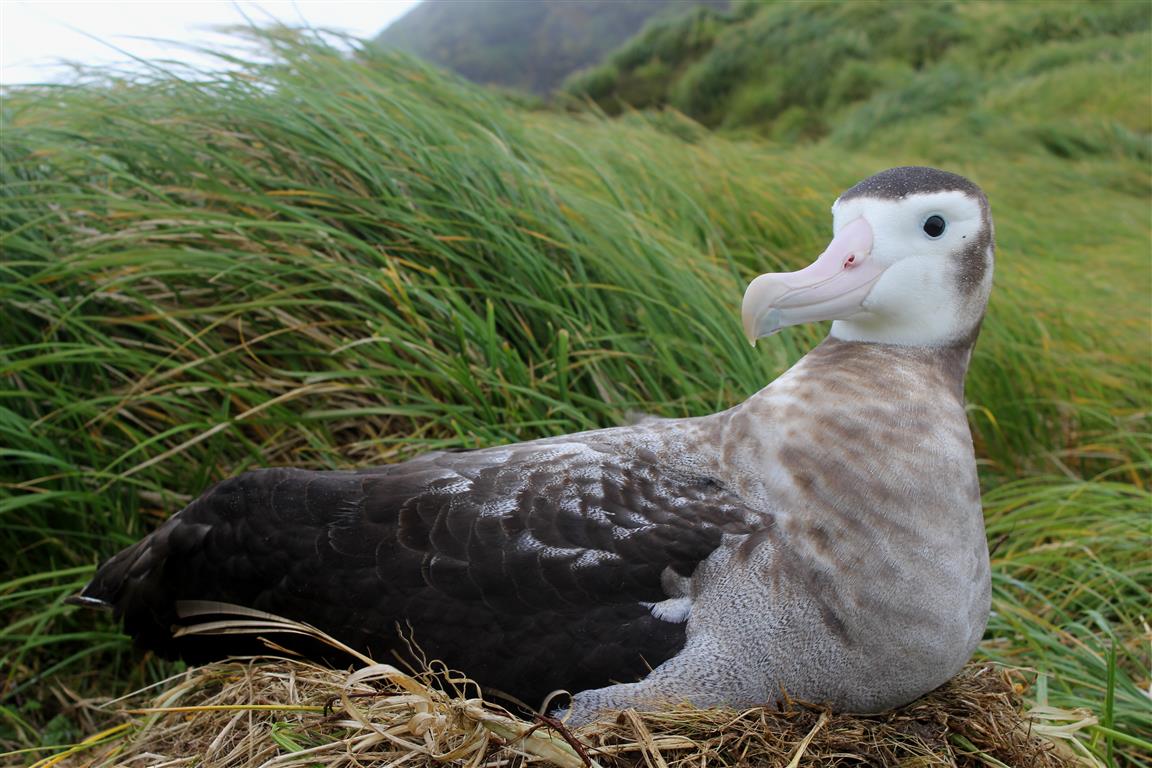 A female Wandering Albatross incubates on Macquarie Island, photograph by Melanie Wells
"Our vision for Macquarie Island is that the natural and heritage values remain protected from threats and conserved for current and future generations"
The newly launched not-for-profit Macquarie Island Conservation Foundation will provides a pathway for the public to contribute to the protection of the outstanding natural and heritage values of Tasmania's Macquarie Island Nature Reserve and World Heritage Site.
"The Foundation aims to fund and help facilitate practical science and research programs, as well as provide supplementary support to management initiatives, student projects and outreach activities which will benefit the conservation of Macquarie Island. The Foundation also seeks to provide an ongoing connection to Macquarie Island through news and updates about the island, and inspire the Tasmanian community to value and contribute to the protection of the island and its unique inhabitants."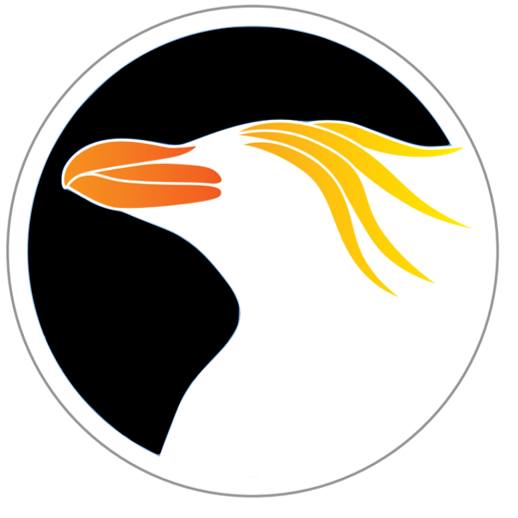 The Foundation logo depicts a Royal Penguin Eudyptes schlegeli, a Macquarie Island endemic species
Specifically, the Foundation will:
Raise funds for small grants and targeted conservation and research initiatives which align with the Tasmania Parks and Wildlife Service's management of Macquarie Island.
Provide an avenue for people to connect with the island through a website, social media and newsletters.
Participate in community festivals and school outreach programs to promote awareness and appreciation of the natural and heritage values of Tasmania's only sub-Antarctic island."
Click here to join the mailing list or here to become a suscribing member (which will also add you to the mailing list). There is also a Facebook page.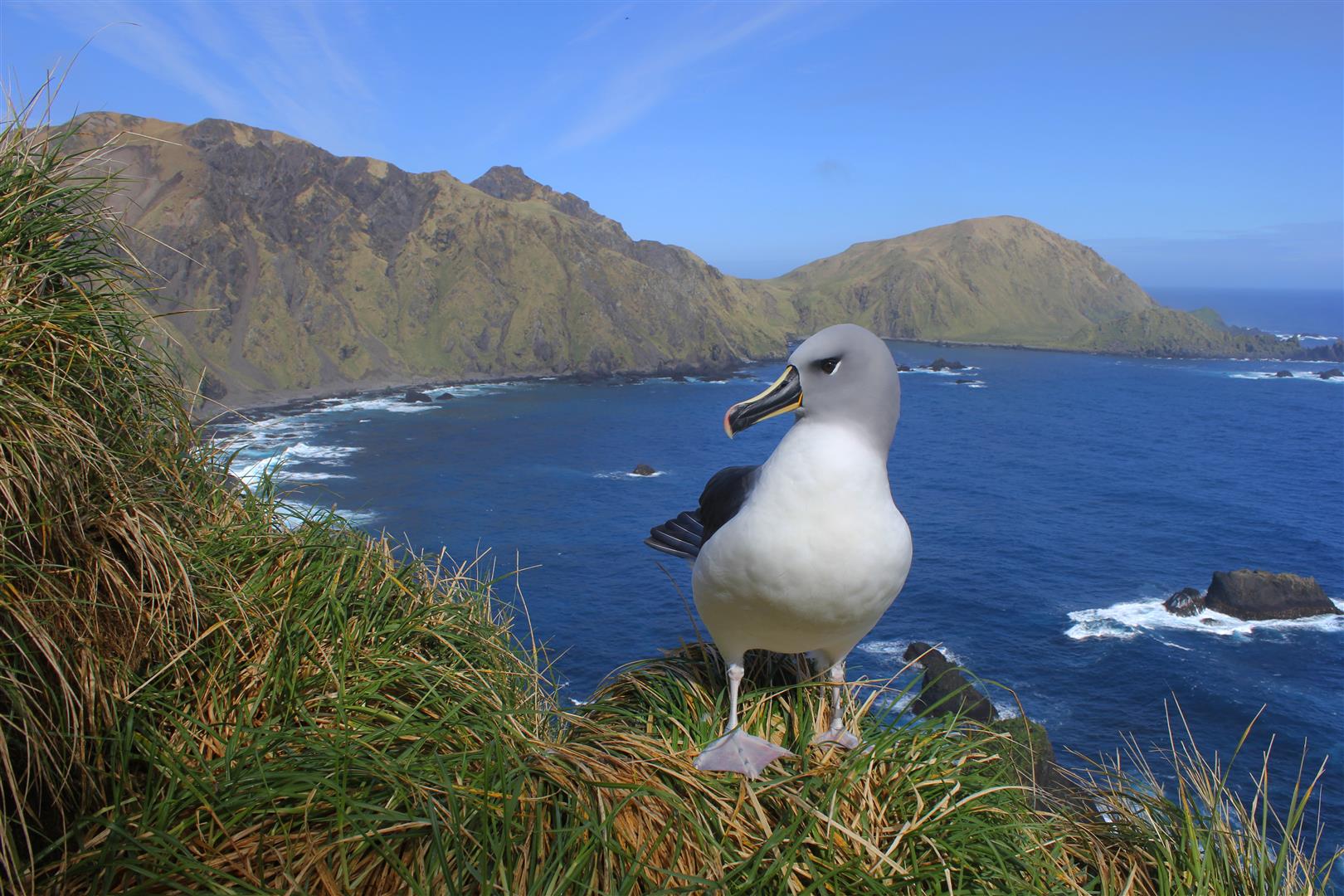 A Grey-headed Albatross stands tall on 'Macca', photograph by Melanie Wells
The MICF Management Committee consists of Julie McInnes, Kris Carlyon, Andrea Turbett, Ben Arthur and William MacAulay.
John Cooper, Emeritus Information Officer, Agreement on the Conservation of Albatrosses and Petrels, 23 February 2023