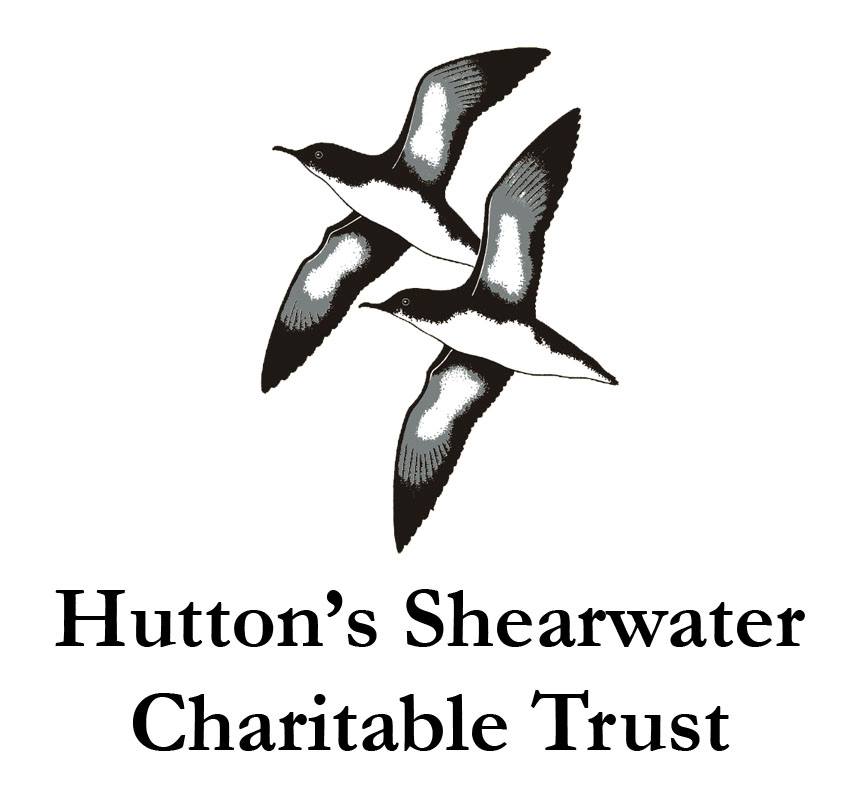 The globally Endangered and Nationally Vulnerable Hutton's Shearwater Puffinus huttoni is a New Zealand endemic that breeds only in coastal mountains near Kaikoura on South Island. It is at risk at its only two breeding sites to feral pigs and earthquake-induced avalanches and to light pollution in the town of Kaikoura (click here). ACAP Latest News is pleased to hear that the Hutton's Shearwater Charitable Trust (HSCT) "wholeheartedly endorses and supports" the celebration of the inaugural World Albatross Day (WAD 2020) on 19 June.
Lorna Deppe, Chair of the Trust's Scientific Committee writes to ALN:
It is the Trust's mission "to encourage and promote the conservation, research, education and sustainable management of the endangered Hutton's Shearwater." Raising public awareness for the threats these birds are facing is a big part of our work and naturally we want to be part of WAD's mission to "increase global awareness of the conservation crisis facing albatrosses and petrels".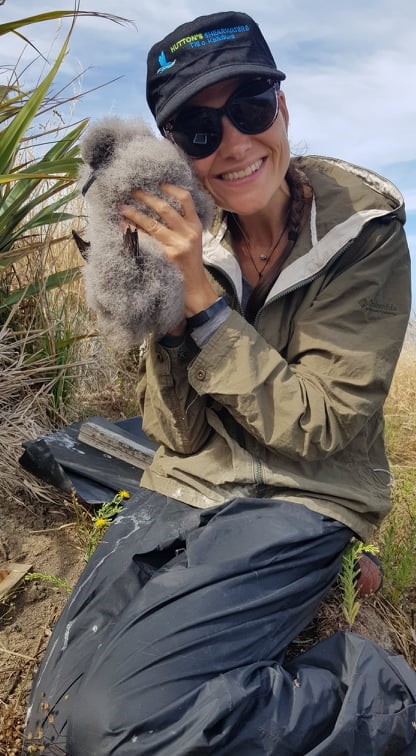 Lorna Deppe with a Hutton's Shearwater "fluffball", photograph by Ailsa Howard

While we focus on keeping Hutton's Shearwaters safe while 'on the ground' at their breeding colonies in Kaikoura, New Zealand, we are aware that ensuring their survival at sea is the much bigger challenge and needs global collaboration. WAD2020 is a wonderful opportunity to connect not only organisations but each and every one of us in order to do our part in this important quest.
Kaikoura is famous for the variety of albatross species feeding close to the coast due to upwelling from the Kaikoura Canyon, and naturally we are very fond of our Hutton's Shearwaters' big brothers and the opportunity to get eye-to-eye with these magnificent birds when out on a boat. Sometimes even our shearwaters catch a ride with Encounter Kaikoura's albatross tours, when rescued and released after crash-landing in Kaikoura due to light disorientation.
Let's work together to make our oceans a safe place again for these beautiful spirits of the sea!
Lorna Deppe, Chair of Scientific Committee, Hutton's Shearwater Charitable Trust, Kaikoura, New Zealand, with John Cooper, ACAP Information Officer, 07 June 2020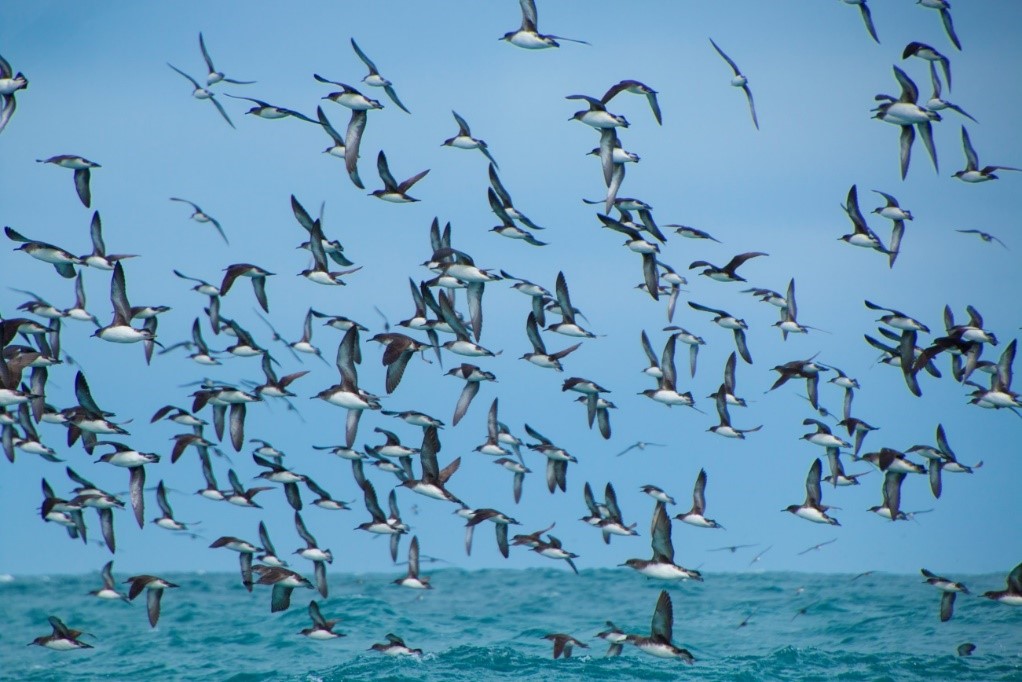 Hutton's Shearwaters flocking at sea, photograph by Lorna Deppe