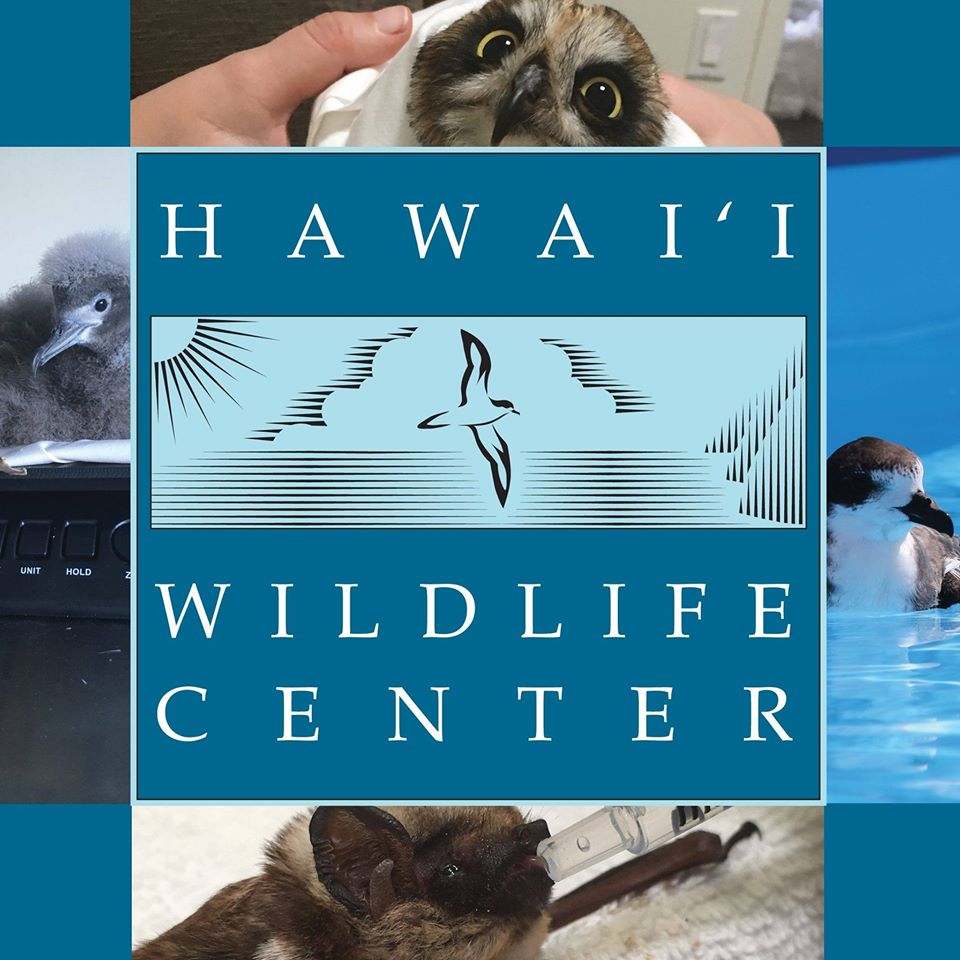 The Hawai'i Wildlife Center (HWC), based on the 'Big Island' of Hawaii, is a non-profit organization dedicated to protecting, conserving and aiding in the recovery of Hawai'i's native wildlife through hands-on treatment, research, training, science education and cultural programmes. The HWC provides state-of-the-art care and rehabilitation to all species of native birds – including seabirds - and bats from throughout the Hawaiian Islands. HWC started as a dream and desire to protect native animals and improve the available wildlife care and rehabilitation in Hawai'i, especially since the islands contain one of the highest concentrations of threatened species anywhere in the world. In addition to wildlife care, HWC provides professional wildlife rescue and response training throughout the Pacific region as well as undertaking public education and outreach programmes with local students and community members.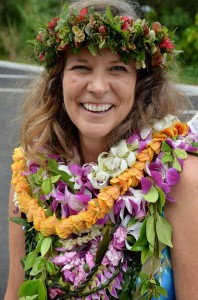 Linda Elliott, President and Director of the Hawai'i Wildlife Center
Linda Elliott, President and Director of the H awai'i Wildlife Center, writes to ACAP Latest News: "We operate with a staff of five and an 'ohana [family] of volunteers statewide. The animals we work with have both a local cultural importance as well as a profound global significance. Hawai'i holds a great deal of the world's biodiversity in its islands and it is our hope that the work we do and the stories we share will play a role in preventing the extinction of more native Hawaiian species."
She continues: "I have been lucky to have been able to work hands-on with albatrosses before starting the Hawai'i Wildlife Center. My first encounter was with the 'ginormous' colony of Laysan and Black-footed Albatrosses on Midway Atoll. I was brought over by the then USFWS Refuge Manager, Robert Shallenberger, to undertake training in oiled wildlife response and was immediately blown away by the density, sounds and beauty of the island's albatrosses. I even had the opportunity to glimpse a rare Short-tailed Albatross while there. A mystery spill-oiled Laysan Albatross showed up, allowing for a fortuitous opportunity to demonstrate rescuing and rehabilitating an albatross in a remote location."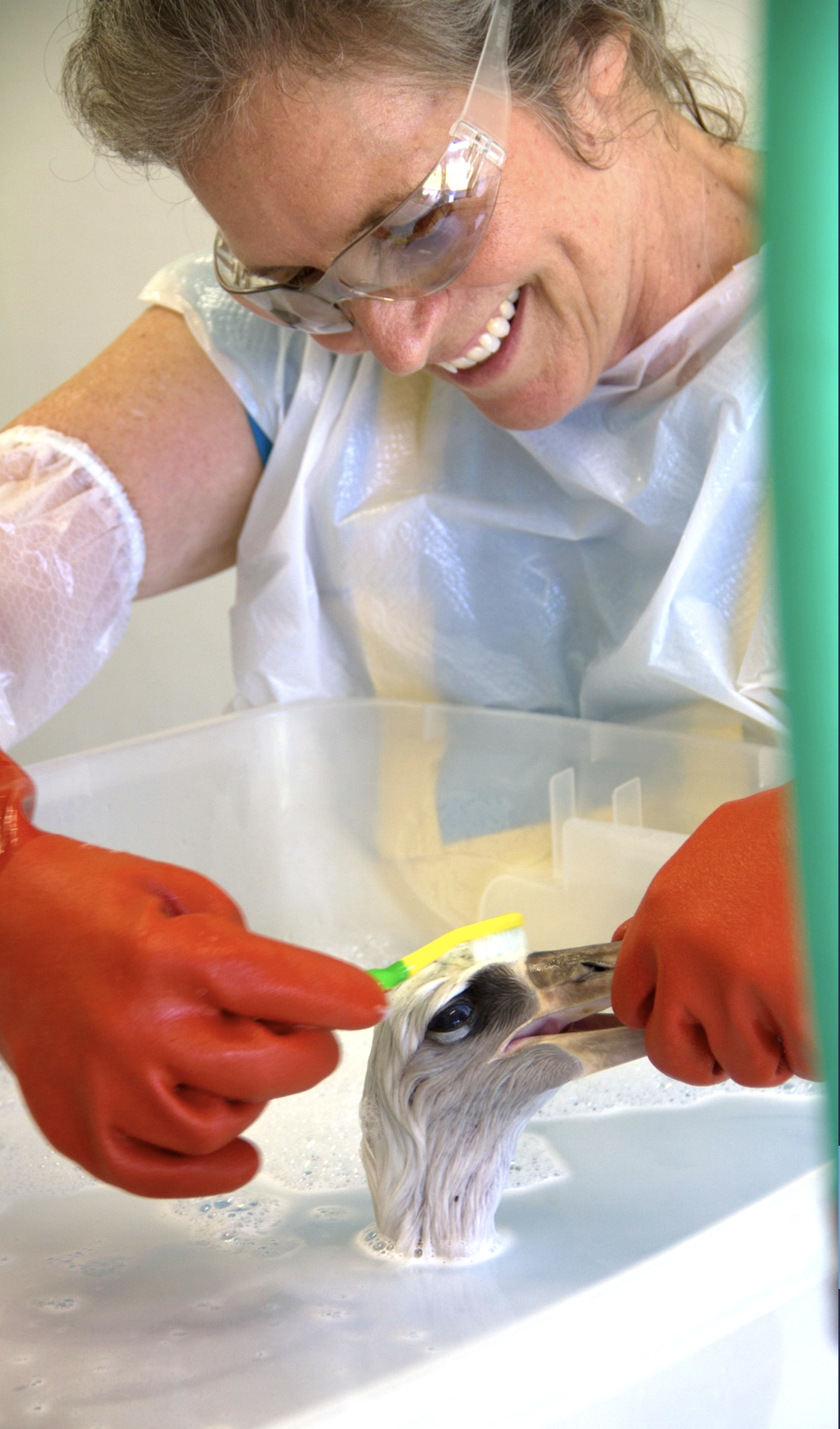 HWC Director Linda Elliott washes a Laysan Albatross Phoebastria immutabilis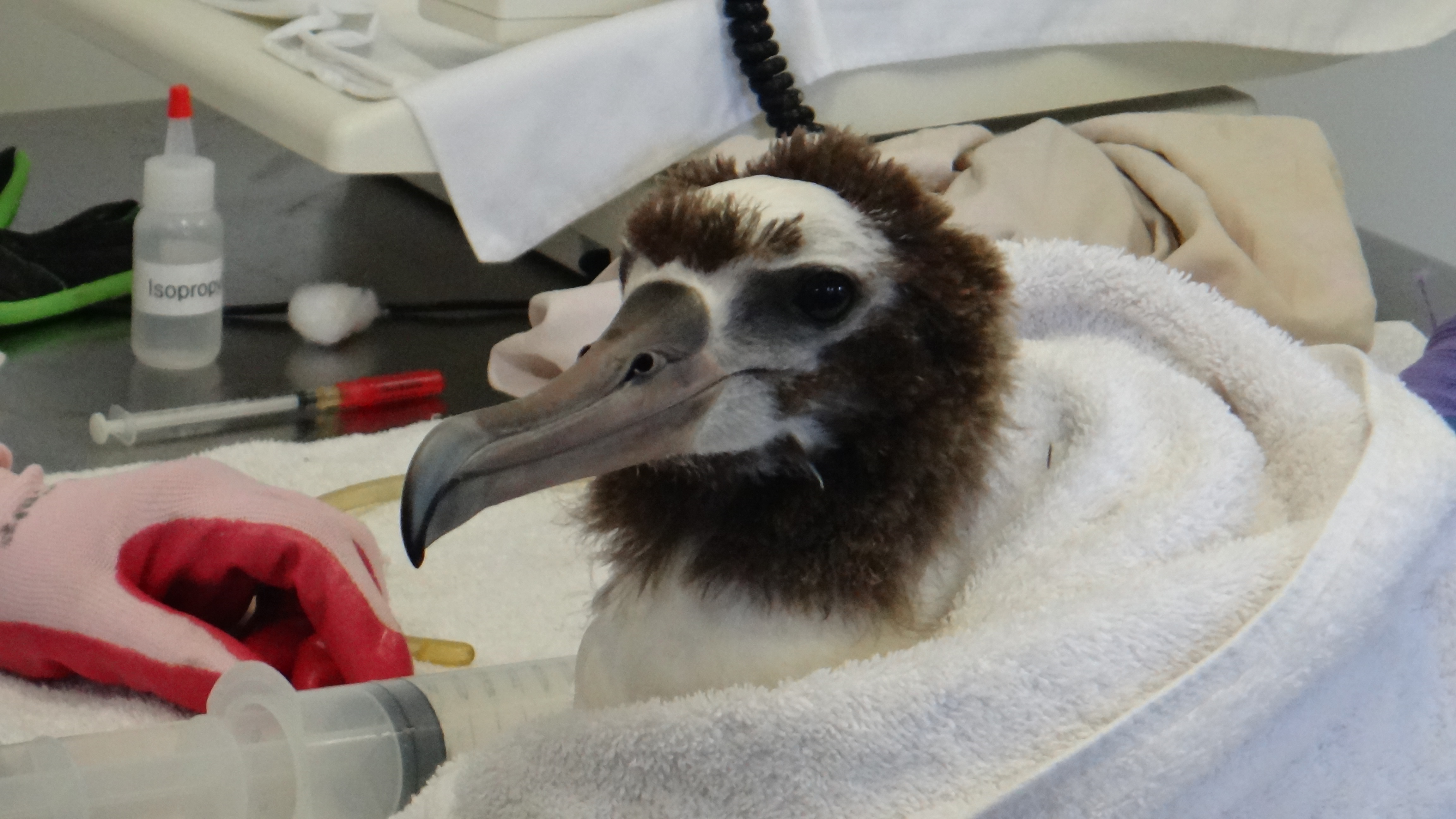 A Laysan Albatross fledgling from a nearby island gets a check-up exam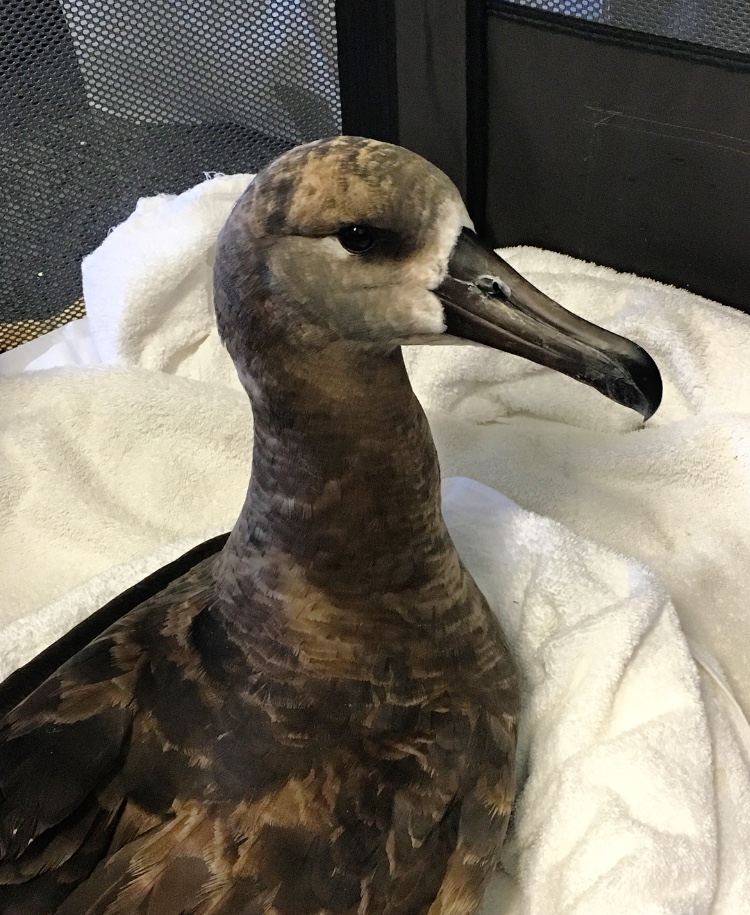 A Black-footed Albatross Phoebastria nigripes under care, photographs by the Hawai'i Wildlife Center
"All of us at the Hawai'i Wildlife Center are excited to be a part of the World Albatross Day celebration this week. We have cared for both Mōlī (Laysan Albatross) and Kaʻupu (Black-footed Albatross) at our facility in Kapa'au, Hawai'i. Some patients required care for natural causes while others had been impacted by human activities in some way. We hope that by sharing stories of the struggles and triumphs of albatrosses we can inspire more people to rally around conservation efforts to save these amazing birds!"
With thanks to Linda Elliott, Director & Rae Okawa, Development Coordinator, H awai'i Wildlife Center.
John Cooper, ACAP Information Officer, 13 June 2020