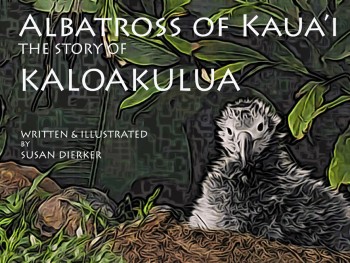 Last month, Susan Dierker, author and illustrator of Albatross of Kaua'i. The Story of Kaloakulua contacted ACAP Latest News, writing "In celebration of World Albatross Day, I would like to offer a PDF of my book." Earlier she had written "We must take responsibility for the impact we have on the natural world, including on the albatrosses of the Hawaiian islands and elsewhere. World Albatross Day can help raise awareness of what needs to be done".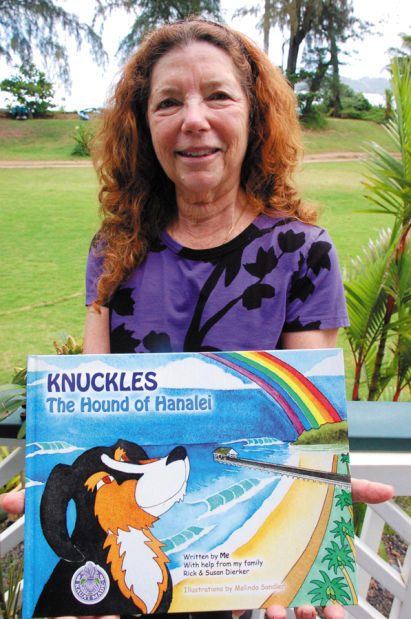 Not just albatrosses. Susan Dierker with another of her children's books
Kaloakulua was the offspring of Kaluahine and Kaluakane, a pair of Laysan Albatrosses Phoebastria immutabilis that bred on the Hawaiian island of Kauai in 2013/14. The breeding attempt from hatching to fledging was livestreamed via a camera operated by the Cornell Lab of Ornithology.
See a list of eight children's book about albatrosses that have been reviewed by ACAP Latest News here. Find the free online version of Susan's book here and also read ALN's review.
You can follow a 'royalcam' currently live streaming a Northern Royal Albatross Diomedea sanfordi nest.
With thanks to Susan Dierker.
Reference:
Dierker, Susan 2014. Albatross of Kaua'i. The Story of Kaloakulua. Coloured illustrations. Hanalei: Done by Dogs Publishing. Unpaginated [44 pp] + DVD. Free on line here.
John Cooper, ACAP Information Officer, 06 July 2020