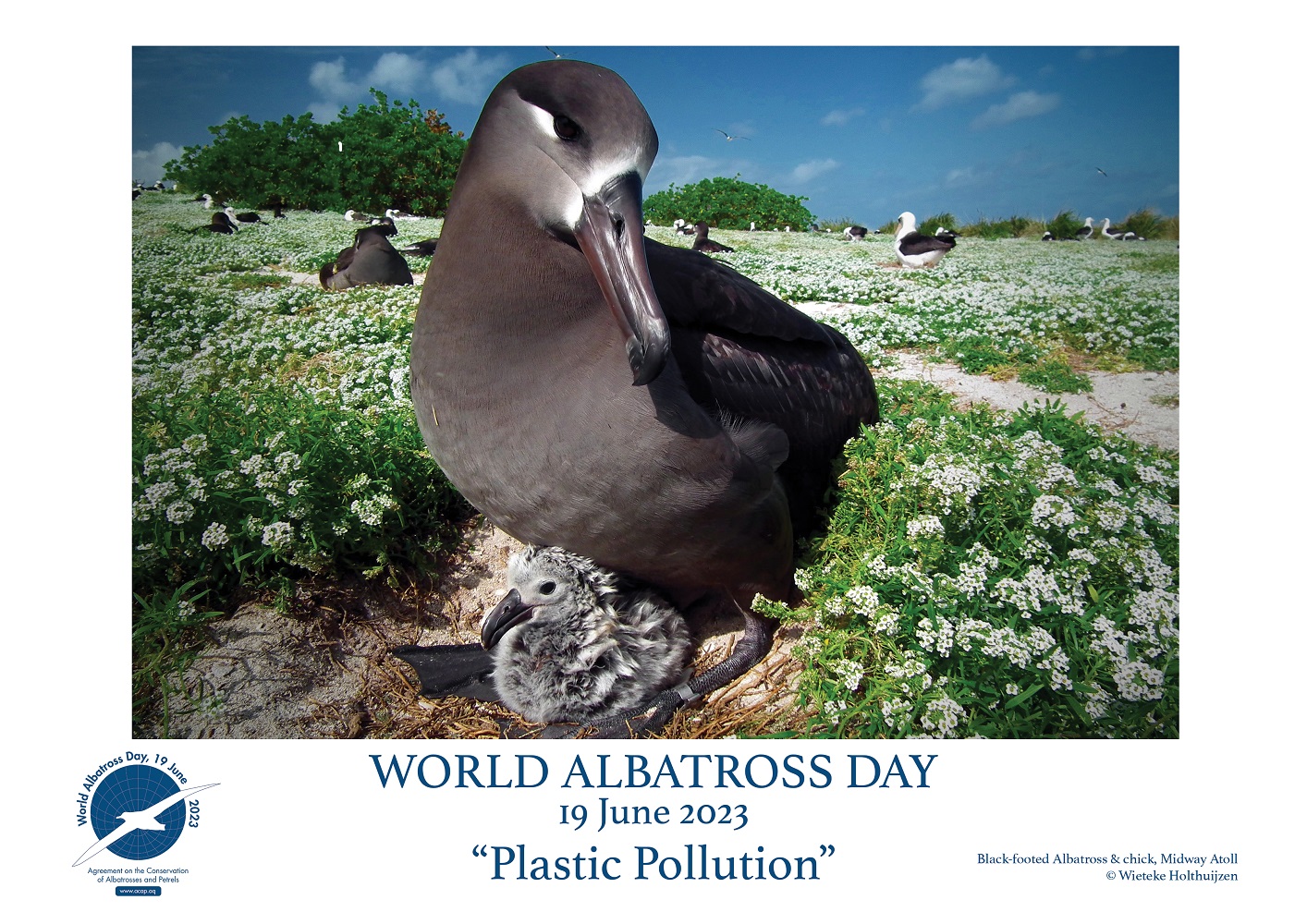 Black-footed Albatrosses on Midway Atoll, photograph by Wieteke Holthuijzen
The Albatross and Petrel Agreement has chosen "Plastic Pollution" as its theme to mark the fourth World Albatross Day, to be celebrated on 19 June 2023. This follows the inaugural theme "Eradicating Island Pests" in 2020, "Ensuring Albatross-friendly Fisheries" in 2021 and "Climate Change" in 2022.
Four albatross species have been chosen to mark this year's World Albatross Day, with posters, infographics, artworks and a music video. They are the globally Endangered Northern Royal D. sanfordi endemic to New Zealand, the abundant and widespread Black-browed Thalassarche melanophris, as well as the northern hemisphere Black-footed Phoebastria nigripes and Laysan P. immutabilis, which ingest more plastic than do the other species form the southern hemisphere.
Following the release last month of the first six photo posters featuring the Black-browed and Northern Royal Albatrosses, ACAP is now making available for free downloading six more posters featuring the two northern hemisphere species.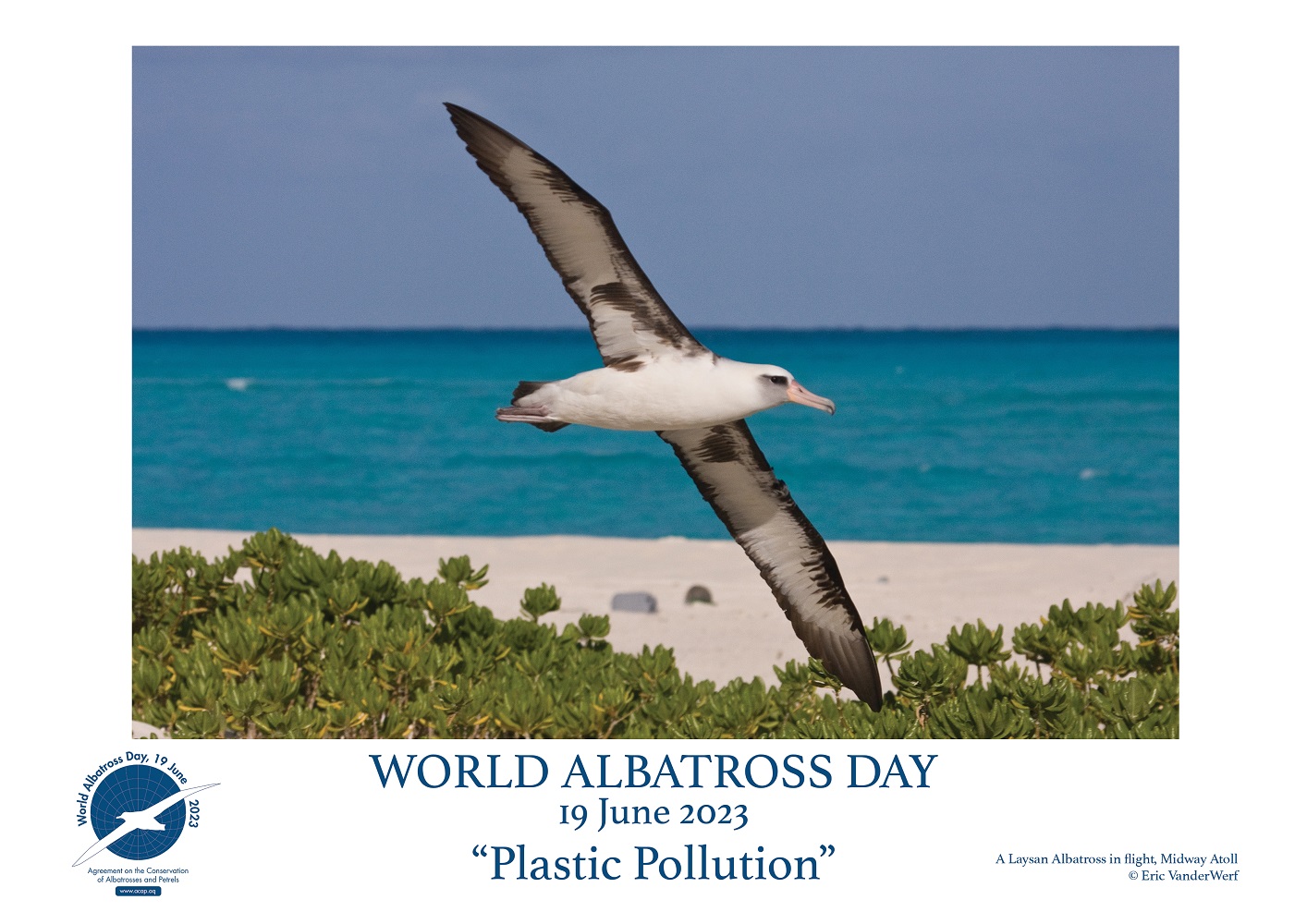 A Laysan Albatross flies over Midway Atoll, photograph by Eric vanderWerf
Click here for all 12 posters in high-resolution versions. All the photo posters for WAD2023 have been designed by Bree Forrer, ACAP's Communications Advisor. ACAP requests it be acknowledged in their use for conservation purposes. They should not be used for financial gain. Versions in the ACAP official languages of French and Spanish will follow in due course.
With grateful thanks to photographers Wieteke Holthuijzen, Caren Loebel-Fried, Hob Osterlund and Eric vanderWerf.
John Cooper, Emeritus Information Officer, Agreement on the Conservation of Albatrosses and Petrels, 10 March 2023