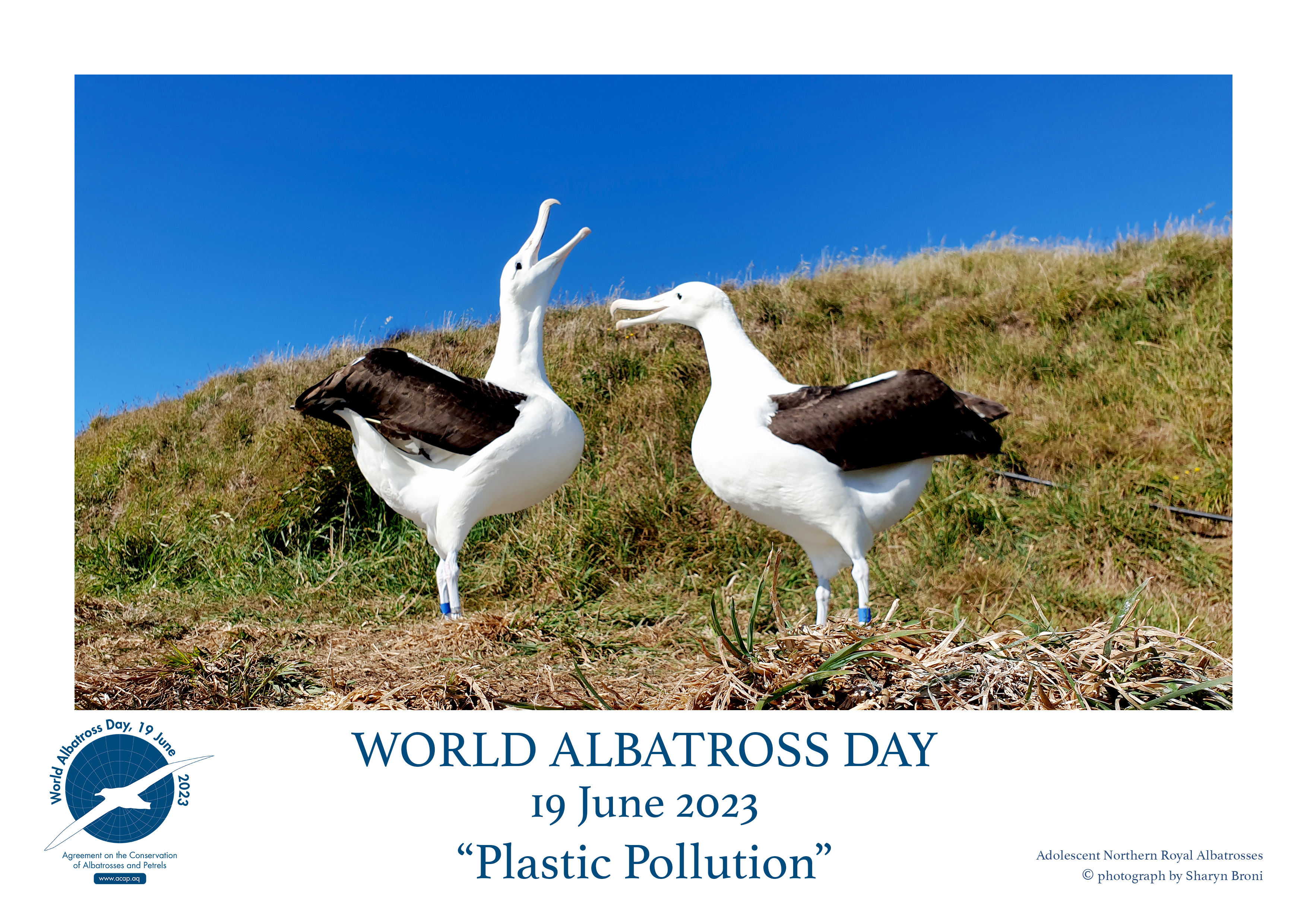 Northern Royal Albatrosses display at Taiaroa Head, photograph by Sharyn Broni, poster design by Bree Forrer

New Zealand's endemic Northern Royal Albatross Diomedea sanfordi is one of four albatross species being featured for this year's World Albatross Day with its theme of "Plastic Pollution" on 19 June. A good time then to report that the mainland colony at Taiaroa Head/Pukekura of this globally Endangered and nationally Vulnerable albatross species has hatched its second highest number of chicks in the current 2022/23 breeding season.
Despite losing four eggs to suspected poachers back in November last year (click here), 33 eggs have hatched successfully. This compares to the 2020/21 season when 36 chicks hatched – the highest number since the colony was established in the 1930s. A total of 41 eggs was laid and 33 chicks fledged in that season (click here).
You can follow the fortunes of the intensively managed colony on Facebook and via the 24-hour livestreaming "Royal Cam". View and download this year's posters featuring Northern Royals for WAD2023 here.
With thanks to Sharyn Broni, Ranger, Department of Conservation, Taiaroa Head.
John Cooper, Emeritus Information Officer, Agreement on the Conservation of Albatrosses and Petrels, 28 February 2023