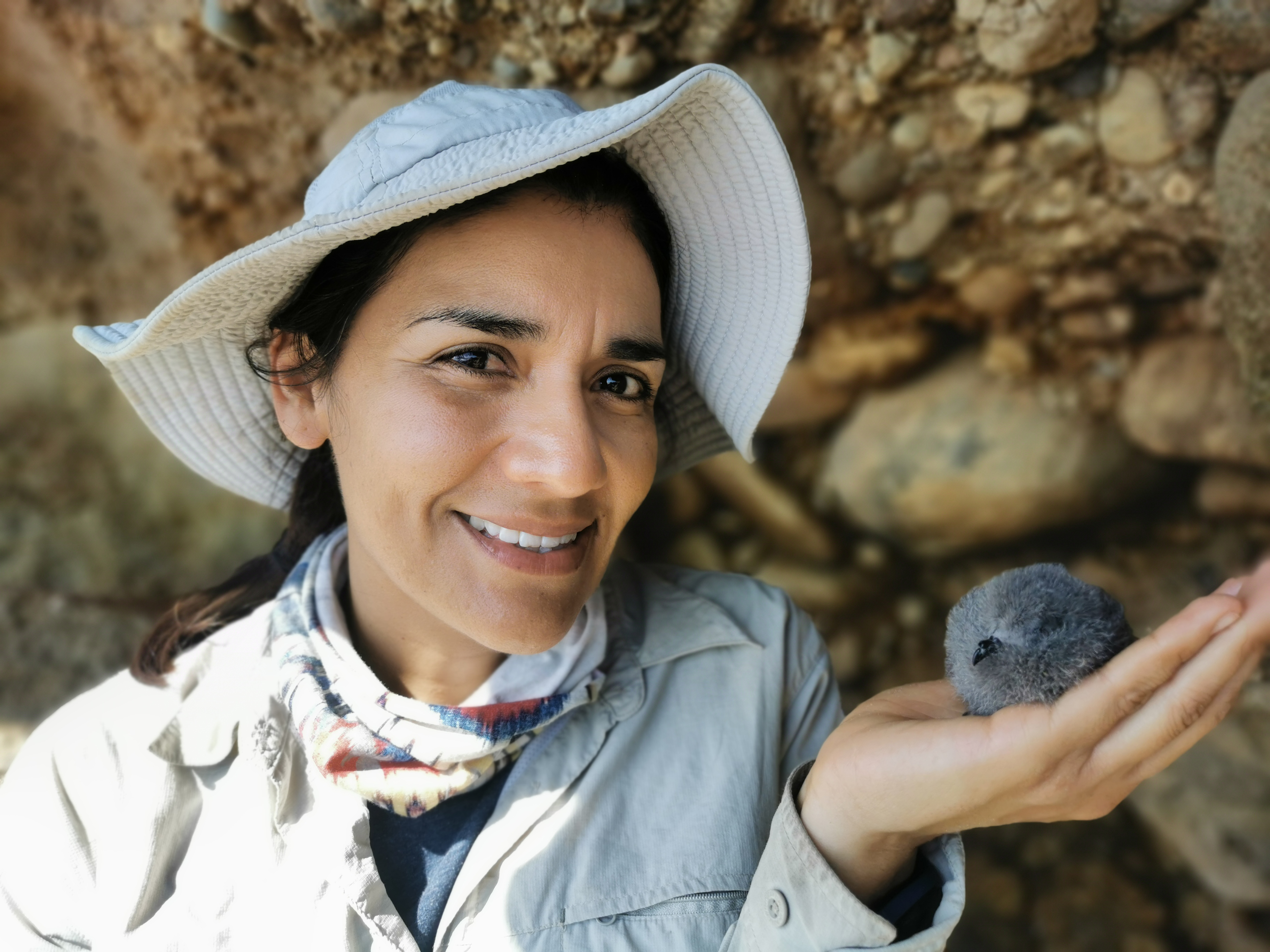 2023 Whitley Award Winner, Yuliana Bedolla out in the field. 
WFN Trustee Sir David Attenborough said that the work of conservationists has never been more urgent: "We need the work of Whitley Award winners to succeed and to help them to whatever extent possible."
Mexican conservationist Yuliana Bedolla has been recognised by the UK charity Whitley Fund for Nature (WFN) with a 2023 Whitley Award for her work safeguarding important seabird colonies from invasive mammals at key nesting sites on Mexico's islands (click here). Watch a video of her work and award here.
The £40 000 award was presented to Yuliana by WFN Patron, HRH The Princess Royal, at a ceremony held at The Royal Geographical Society in London on Wednesday 26 April. The ceremony marked the 30th Anniversary of the Whitley Fund for Nature.
As Project Director of the environmental organisation, Grupo de Ecología y Conservación del Islas, Yuliana will use the funding to boost the role of local women and fishing cooperatives in conservation activities on two islands, Natividad and San Benito Oeste, which are key nesting sites for the nocturnal Black-vented Shearwater Puffinus opisthomelas and Black Storm Petrel Hydrobates melani. San Benito Oeste has a resident population of 10-60 people while Natividad is home to 302.
The programme will strengthen seabird monitoring and protocols to prevent accidental introduction of invasive mammals, particularly cats and rodents, which have decimated at least 27 seabird colonies in the region in the past. 
Local fishing cooperatives will be actively involved in implementing biosecurity protocols and training will be provided to women from local communities to prevent, detect and respond to invasive species and will equip them with the tools to sustainably finance their locally-led conservation work on the islands in future.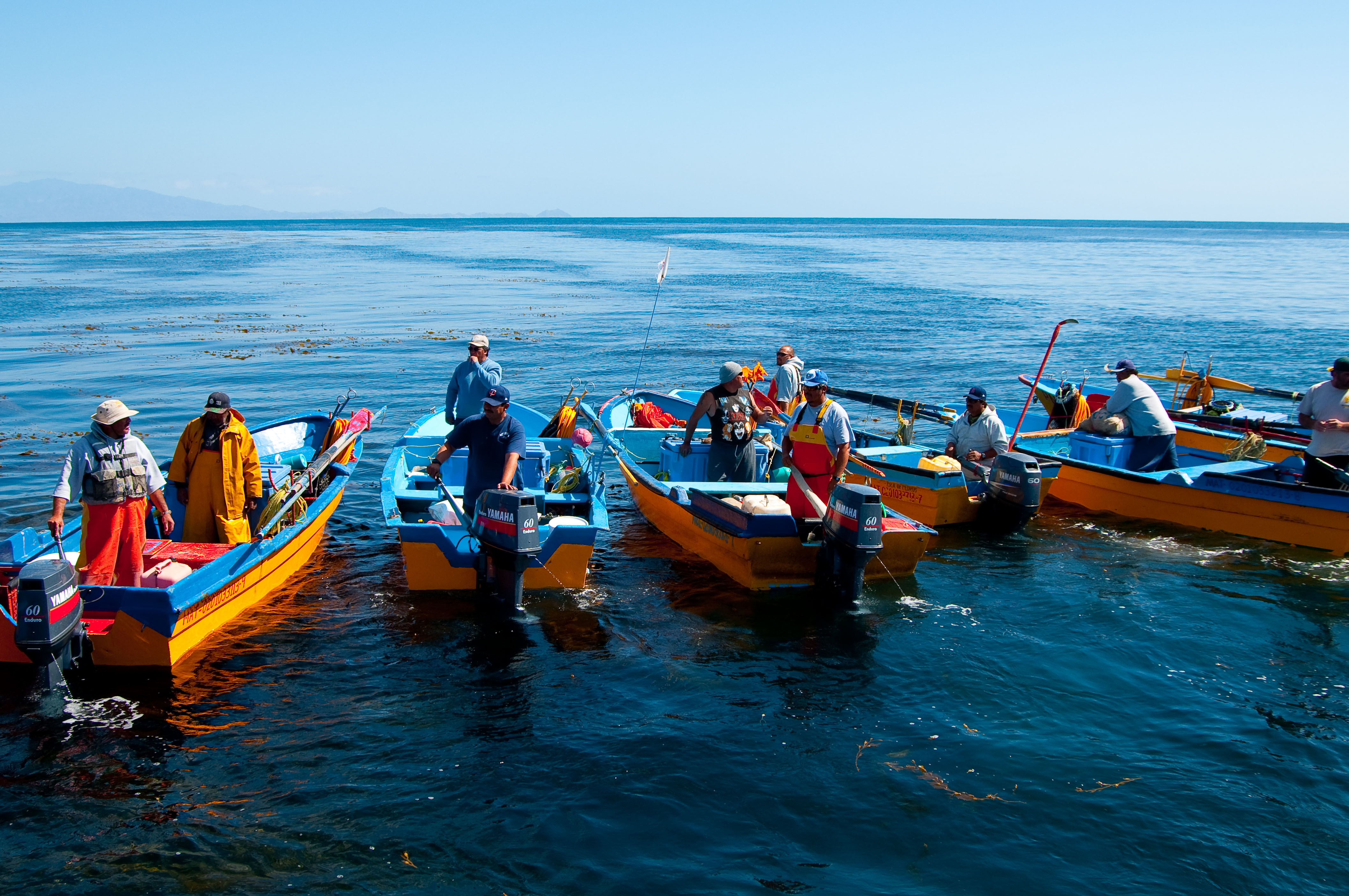 Local fishing cooperatives will be involved in the conservation project. Yuliana believes community involvement in conservation is paramount: "For conservation to succeed, the local communities must be empowered as the stewards of their land and resources." 
Mexican islands and their surrounding seas provide important breeding grounds and are crucial habitats for one-third of the world's seabird species. The Baja California Pacific Islands are key nesting sites for 23 seabird species, 11 of which are nocturnal when breeding. 
"After our interventions, 20 seabird colonies have returned to nest and several new colonies have been formed… recording a new colony that we have never seen before or a pair of a species that historically nested there is a huge motivation," said Yuliana. "I stay positive because I have seen over the years that with commitment and perseverance, it is not too late to take action, that we can still make a difference."
Yuliana and Grupo de Ecología y Conservación del Islas have also been involved in conservation work with the small breeding populations of ACAP-listed and Near Threatened Laysan Albatrosses Phoebastria immutabilis found on the Baja California Pacific Islands of Guadalupe, Alijos, Clarión and San Benedicto.
ACAP congratulates Yuliana on her award and thanks her for her tireless efforts and unwavering passion in the conservation of the world's most threatened group of birds – seabirds. 
28 April 2023