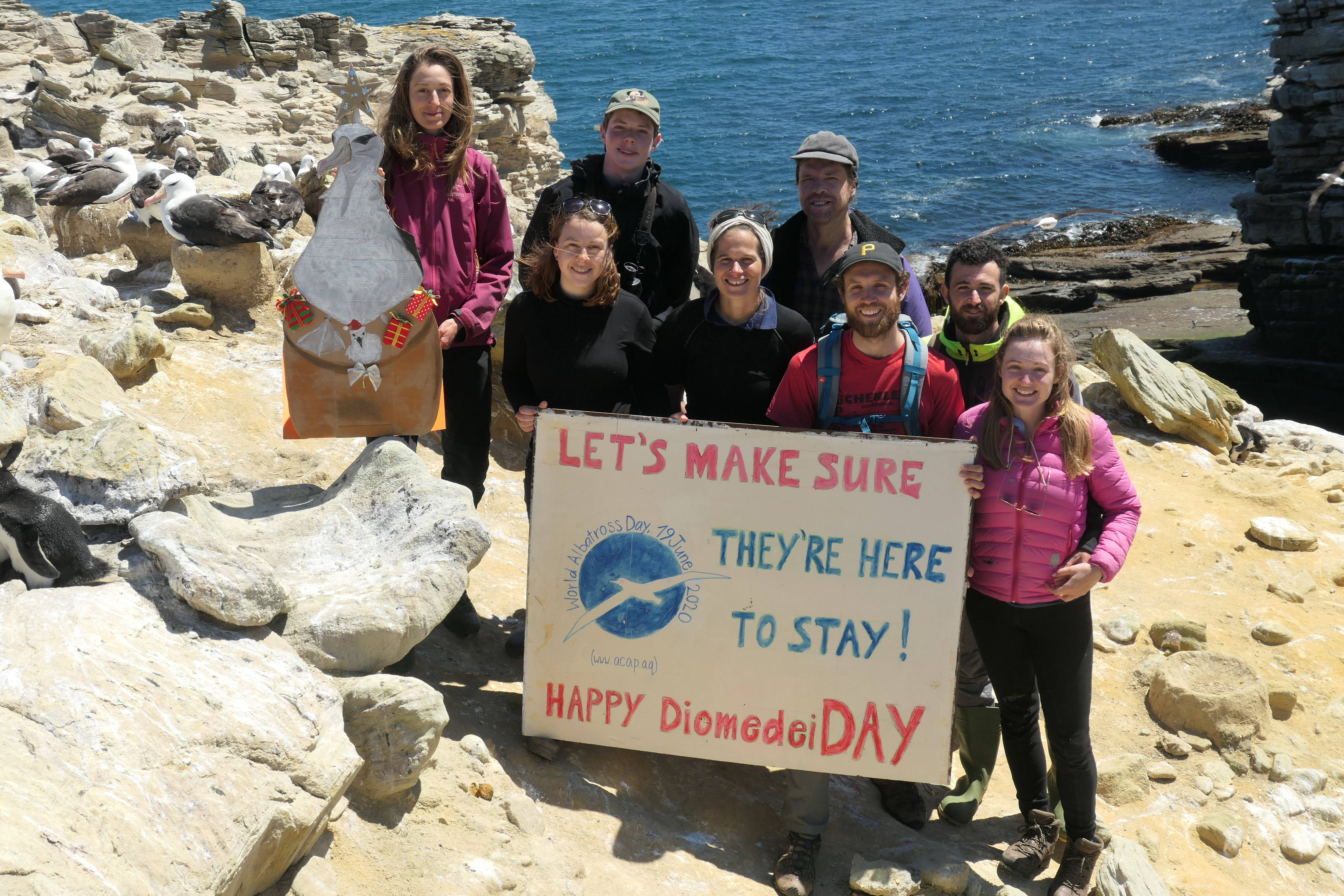 From left at back: Aude Boutet, Jaime Catry, Paulo Catry; at front: Tash Gillies, Amanda Kuepfer, Martin Beal, Francesco Venture & Lisa Gouck in the 'The Bowl' colony
This last austral summer a research group led by the Atlantic Migrants Group based at MARE-ISPA in Portugal travelled to New Island, Falkland Islands (Islas Malvinas)* to undertake research on breeding Black-browed Albatrosses Thalassarche melanophris.
New Island was first established as a private nature reserve in 1972. The island is owned and managed by the New Island Conservation Trust.
Led by MARE-ISPA's Paulo Catry, albatross research conducted on New Island included annual population monitoring for long-term demographic studies, tracking of breeding birds for foraging studies, and observational work looking at pair-bonding behaviour within the colony. Colleagues from the Oxford Navigation Group, Oxford University and from elsewhere contributed to the field work. Two members of the field team, Martin Beal and Amanda Kuepfer, found time to make a World Albatross Day banner, using a wooden board and marker pens. Not to be outdone, Aude Boutet made an 'Albatross Christmas Tree', which was first used for the team's Christmas celebrations.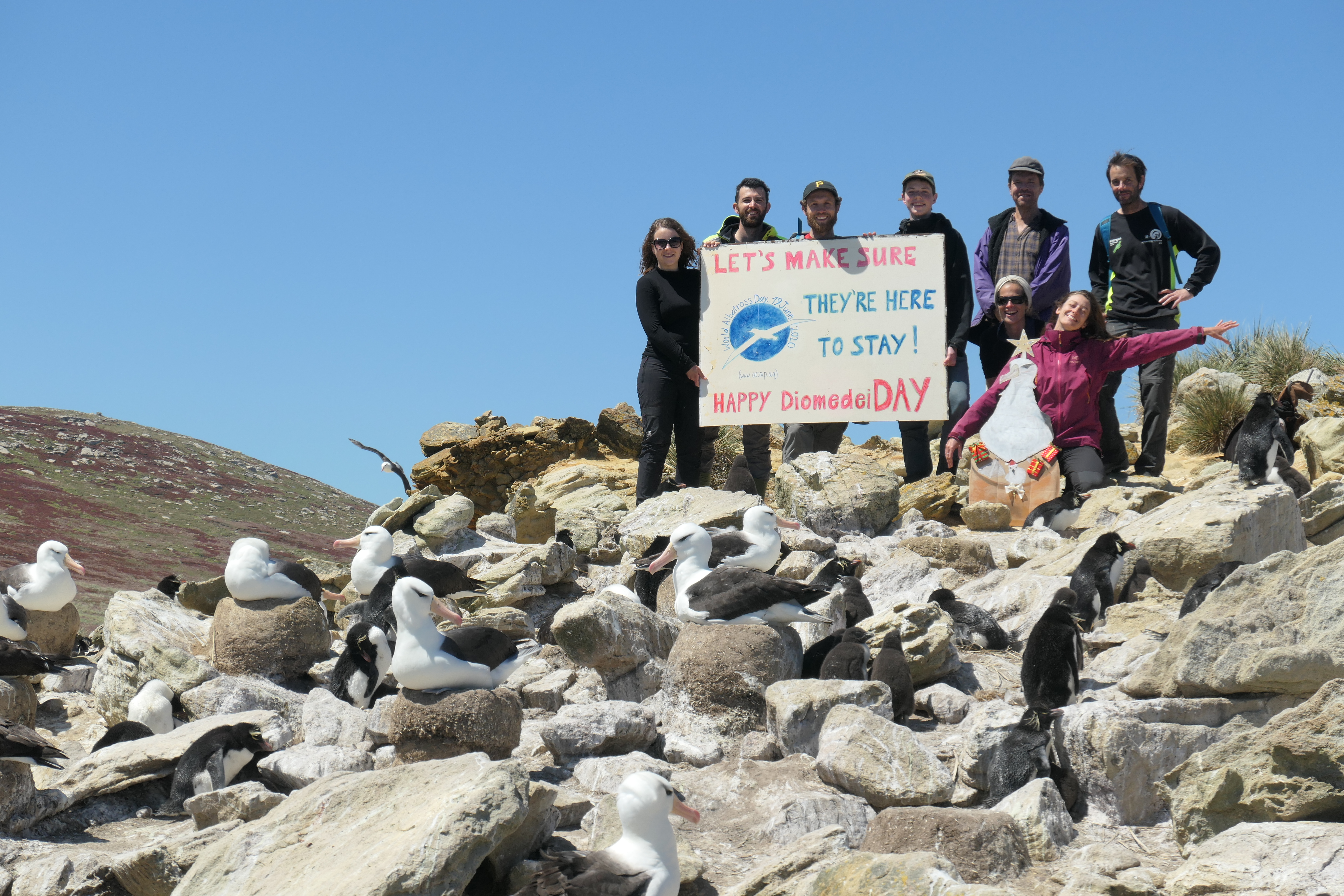 From left: Tash Gillies, Francesco Ventura, Martin Beal, Jaime Catry, Paulo Catry, Brendon Lee; in front: Amanda Kuepfer & Aude Boutet
In addition to the albatross work by MARE-ISPA, other researchers present on the island monitored populations of Thin-billed Prions Pachyptila belcheri, Southern Rockhopper Penguins Eudyptes chrysocome and Imperial Cormorants Phalacrocorax atriceps. One of the last WAD2020 banner photos to be submitted, Martin informs ACAP Latest News that the researchers were fortunate to get back to their respective homes before international travel restrictions due to COVID-19 kicked in.
With thanks to Martin Beal & Paulo Catry, MARE-ISPA.
John Cooper, ACAP Information Officer, 30 May 2020
*A dispute exists between the Governments of Argentina and the United Kingdom of Great Britain and Northern Ireland concerning sovereignty over the Falkland Islands (Islas Malvinas), South Georgia and the South Sandwich Islands (Islas Georgias del Sur y Islas Sandwich del Sur) and the surrounding maritime areas.