Live Ocean is a marine conservation charitable trust with a mission to amplify and accelerate positive ocean action in New Zealand. It aims to support and invest in promising marine science, innovation, technology and marine conservation projects. The trust was founded by medal-winning Olympic, America's Cup and Round-the-World sailors, Peter Burling and Blair Tuke in late 2019. Peter and Blair are currently working towards participating in both the Tokyo 2020 Olympics and the 36th America's Cup.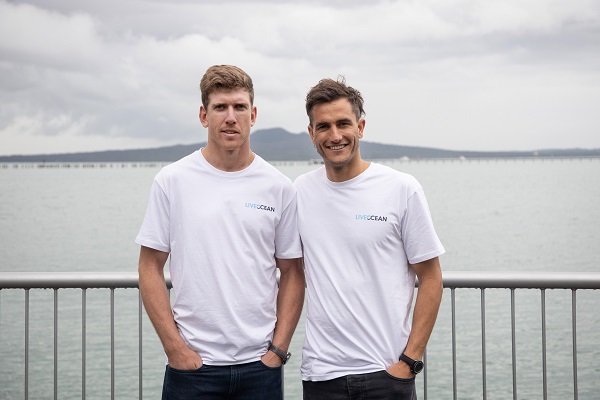 Olympic sailors Peter Burling and Blair Tuke, photograph by Nick Reed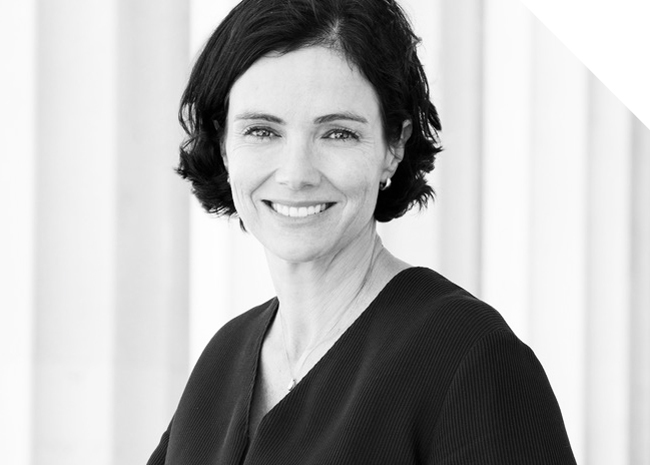 ACAP Latest News got in touch with the Chief Executive of Live Ocean, Sally Paterson, to learn more about the trust's first project and what motivates its two founders. Sally replies: "Live Ocean has chosen the Antipodean Albatross as the first focus of our marine conservation charity because this issue is so hard to see but it's so important. There are things we can do to help save this bird. As a New Zealander, every time we lose a species that calls us home, we lose part of who we are."
Peter Burling speaks to ALN of his commitment towards the trust's first project: "When you're in the Southern Ocean, working so hard, you look up and sometimes you're lucky enough to see an albatross flying next to the boat. They make it looks so easy, barely moving their enormous wings, they're just so effortless. The sailing community has got to come around this. If we don't, they'll be gone in our children's lifetime."
Fellow trust founder Blair Tuke adds: "We have our blinkers on when it comes to the ocean, it's much harder to see the issues than on land. We're behind the race to save the Antipodean Albatross because we need to stand up and say it's not OK to lose this species on our watch." Listen to their video clip describing the project here.
Live Ocean states on its website: "In the last 14 years, two thirds of the world's breeding Antipodean Albatross have died, declining from about 17,000 breeding birds in 2004 to 6,000 in 2019. We're losing two a day on average. That's 800 breeding birds dying every year unnecessarily. The population is in freefall, and unless immediate action is taken we'll lose this incredible New Zealand bird." The trust is raising funds to allow satellite tracking of Antipodean Albatrosses sea, as well as the adoption of "seabird smart" fishing practices.
Partnering with the Southern Seabird Solutions Trust (click here) Live Ocean's first project addresses the high levels of at-sea mortality that are causing a drastic population decrease in the nominate subspecies of the Endangered Antipodean Albatross Diomedea antipodensis that breeds only on New Zealand's Antipodes Island – but forages on the High Seas in the Pacific Ocean and Tasman Sea and into Chilean waters outside the breeding season.
Early financial contributions towards the costs of GPS trackers have come from the public, schools, New Zealand businesses such as Doyle Sails and from Yachting New Zealand. Sally Paterson writes to ACAP Latest News "In total over NZ$50 000 has been raised for the satellite trackers so far but more is needed". The trackers will be placed on breeding Antipodean Albatrosses on Antipodes Island by New Zealand Department of Conservation researchers Graeme Elliott and Kath Walker from next month. ACAP has identified the Antipodean Albatrosses breeding on Antipodes Island as a Priority Population for conservation management.
Live Ocean writes to ALN that it is looking forward to celebrating World Albatross Day in 2020 and using the day to highlight the continuing conservation crisis facing these iconic birds. If a WAD2020 banner could be taken out to sea then perhaps an Antipodean Albatross wearing a satellite tracker could be persuaded to fly by and photo bomb?
With thanks to Sally Paterson, Live Ocean.
John Cooper, ACAP Information Officer, 30 December 2019