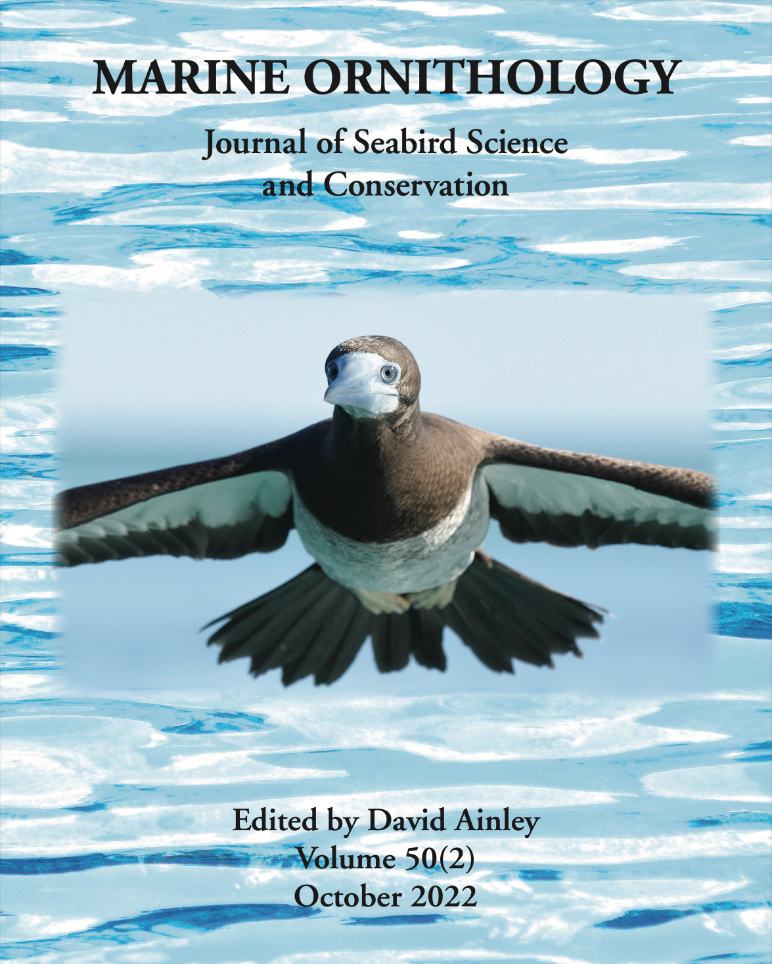 The role of Managing Editor for Pacific Seabird Group's (PSG) scientific journal, Marine Ornithology has opened.
The position operates with a high degree of independence and the successful candidate will have the opportunity to shape the future of the journal. The position is described below.

The Managing Editor:
Works with Editor-in-Chief, Dr. David Ainley, and the Book Review Editor to meet publishing deadlines and produce two issues per year.
Assigns manuscripts to editorial staff, copy editors, and layout and design team.
Keeps up to date with trends in publishing and facilitates the development of the journal to maintain its standing as a journal of choice for seabird researchers.
Assesses journal progress by keeping track of the topics covered, the nationalities of authors, number of words published annually, etc.
Provides a liaison among the Editor-in-Chief, copy editors, the layout and design team, and Online and Book Review Editors.
May provide editorial functions to improve papers, as needed.
Manages finances and budget projections with assistance of the PSG Treasurer.
Communicates with PSG Executive Council: provides a brief annual report on finances and requests for funding as needed, issues or challenges facing the journal, and an annual publications summary.
Handles an average of 40 manuscripts per year.
Commits an average of 15-25 hours per month.
Collects an honorarium of $3,000/year (this amount may increase in future).
Candidate profile/skills and qualifications:
An independent self-starter and team leader
Advanced degree in a related field, or commensurate experience
A record of publishing in your area of expertise
Strong organizational skills and an interest in the field of scientific publishing
Previous experience in science publishing and/or not-for-profit management an asset
For more information please contact:This email address is being protected from spambots. You need JavaScript enabled to view it..
13 January 2023