The passing of Chandler Seymour 'Chan' Robbins (17 July 1918 - 20 March 2017) this week is a sad loss to ornithology
Chandler Robbins' long career (he lived to 98 years of age and worked well into his retirement years as a volunteer with the U.S. Geological Survey's Patuxent Wildlife Research Center) commenced with the US Fish & Wildlife Service in 1945 – two years before I was born. His ornithological achievements over seven decades included initiating breeding surveys, running banding programmes and producing bird books.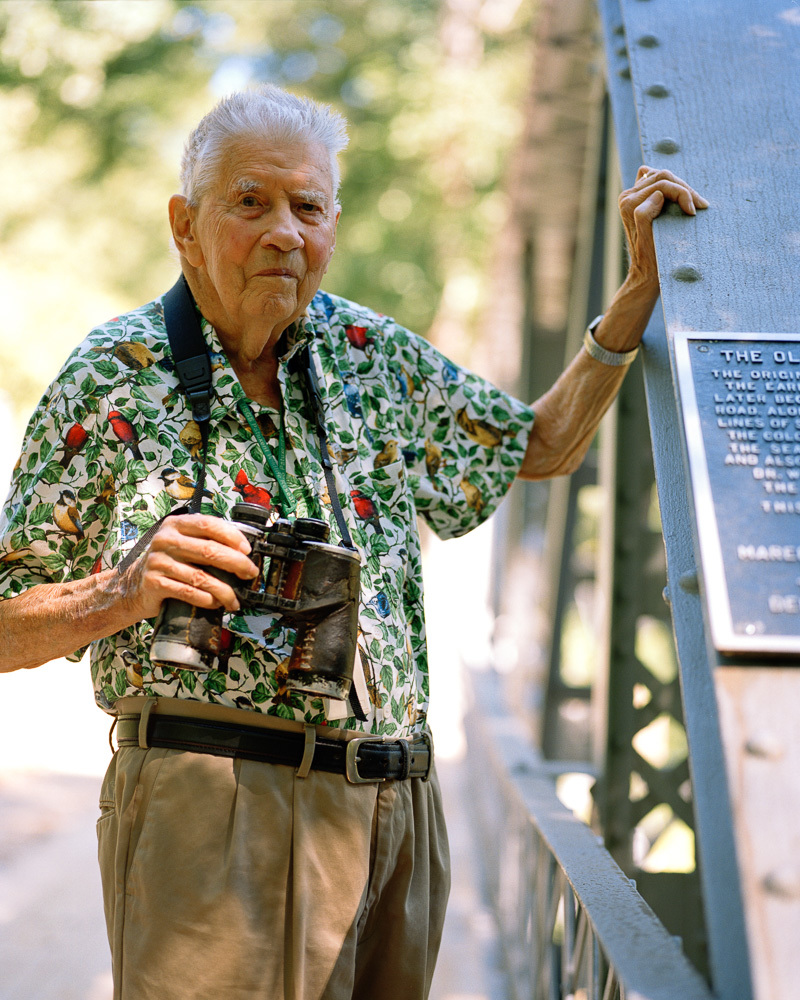 Chandler Robbins with his venerable binoculars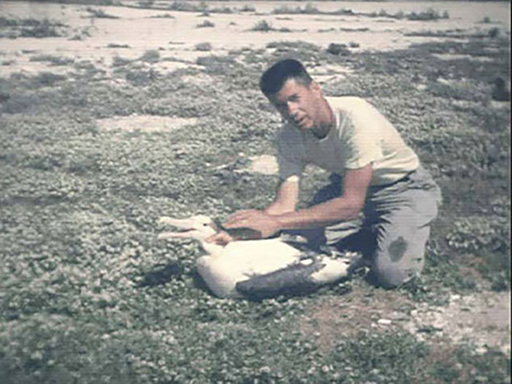 Chandler Robbins with an albatross in earlier days
From the perspective of the Albatross and Petrel Agreement Chandler Robbins is well known as the man who first banded Wisdom, the 66+ year old Laysan Albatross Phoebastria immutabilis as an adult on the USA's Midway Atoll way back in 1956 (I was then only nine). His resighting of the now colour-banded bird in 2002 led to Wisdom becoming famous as the World's oldest bird. Certainly, she is the oldest known albatross of any species. She has had a children's book written about her and for a while had an active Facebook page of her own. So good then to report that Wisdom and her current mate are still going strong and are currently rearing her nth chick on Midway (click here).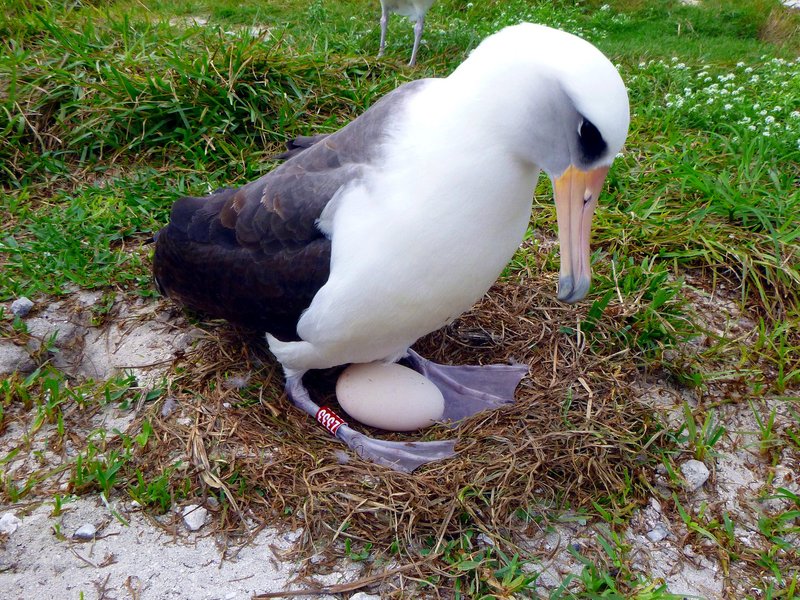 Wisdom wiith her latest egg (now hatched) in December 2016, photograph by the US Fish & Wildlife Service
I only met Chandler Robbins, on one occasion, fittingly at a workshop we attended on the population biology of the Black-footed Albatross P. nigripes in Honolulu in the Hawaiian islands in October 1998. Chandler's contributions to the workshop on the birds he banded and recaptured on Midway allowed for the attendees to model the species' population dynamics; matters covered in the workshop report, edited by Kathy Cousins and myself.
"Chan was gracious and giving. He was possessed of the deepest humanity. An encounter with Robbins typically resulted in a "Chan story," usually entertaining and a bit surreal, invariably humbling, and sometimes literally life-changing."
Read more of Chandler's passing here and here.
ACAP extends its sympathies to Chandler's relatives, friends and colleagues. We can imagine that at a special nest on Midway, or far out to sea on a chick-provisioning trip, Wisdom is tipping a wing from one old timer to another for a life well lived.
References:
Cousins, K.L. & Cooper, J. 2000. The Population Biology of the Black-footed Albatross in Relation to Mortality Caused by Longline Fishing. Honolulu: Western Pacific Regional Fishery Management Council. 120 pp.
Hull, J. 2014. Three generations of citizen science: the pioneer. Audubon November-December 2014.
John Cooper, ACAP Information Officer, 24 March 2018