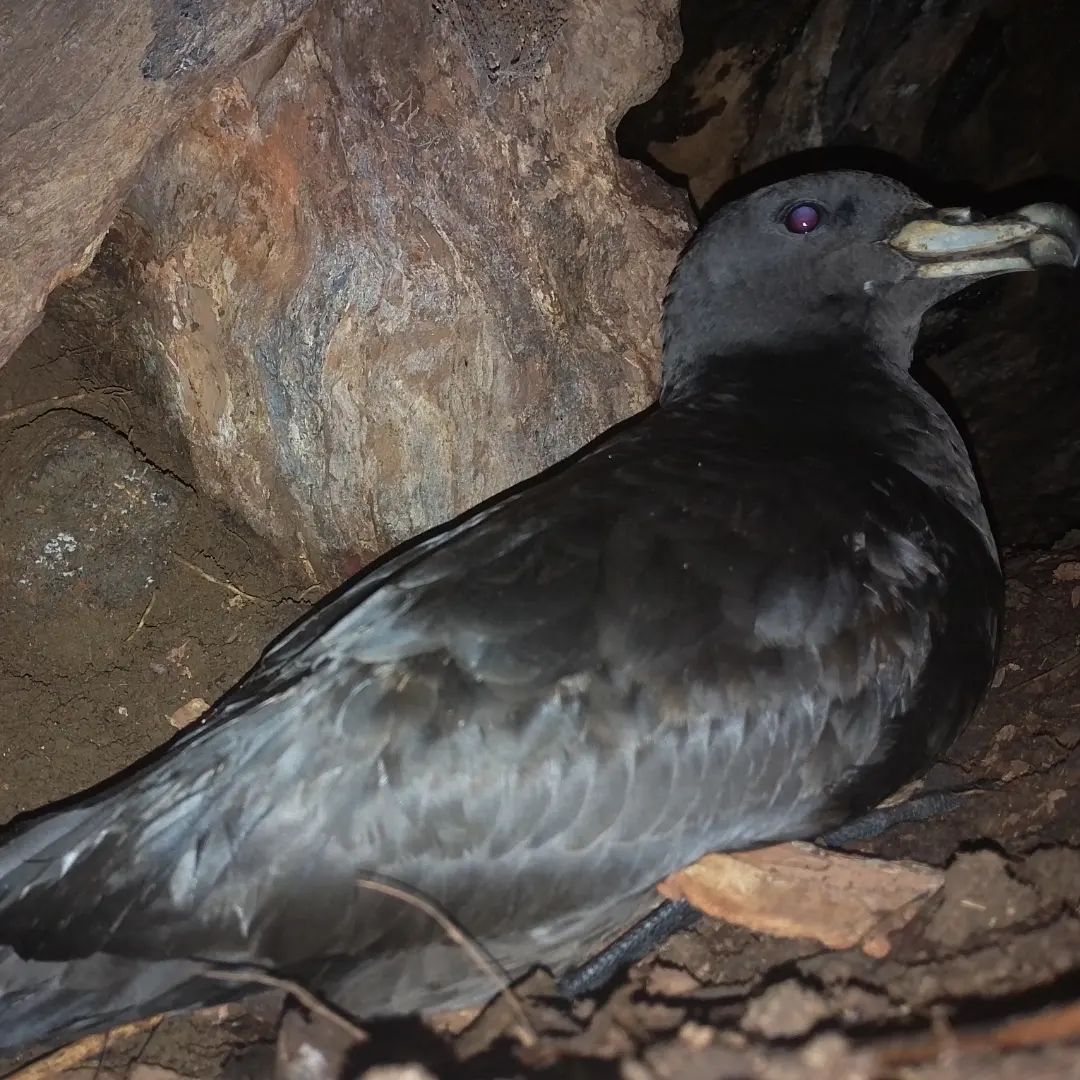 A Black Petrel on Great Barrier Island, photograph from DabChickNZ
The main breeding site for the Vulnerable Black Petrel Procellaria parkinsoni on New Zealand's Great Barrier Island is on the upper slopes of Mount Hobson/Hirakimata, where a reported 880 pairs breed in a colony that is the subject of a long-term study (click here). In addition, around 25 pairs or so breed within the nearby Glenfern Sanctuary (click here).
A survey using two wildlife detector dogs in January this year has now found signs of breeding at a further two localities on the island: around Mount St Paul and the Needles Rocks inland from Oruawharo Bay on the island's east coast, away from the main breeding colony to the north on Hirakimata. Eleven active burrows were found, with adults, two chicks and an abandoned egg recorded.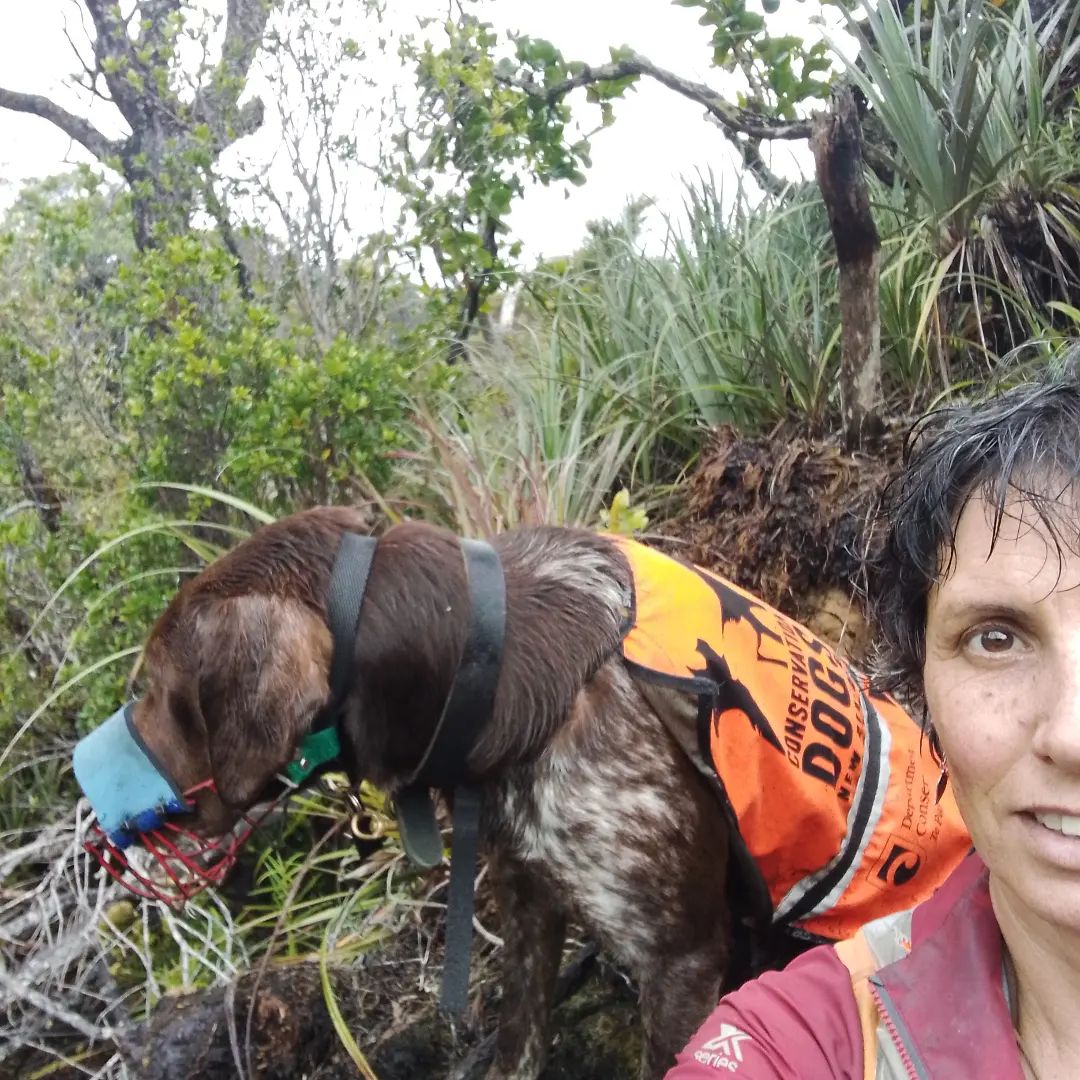 "The weather has been challenging to say the least". Joanna Sims with Miro looking for breeding Black Petrels on Great Barrier Island
The survey was undertaken for Oruawharo Medlands Ecovision, a local community group on Great Barrier Island, by Joanna Sims (with dogs Rua and Miro) of DabChickNZ. Read her report here. In it she writes: "There could be more burrows here as this was not an extensive search. The most predominant place burrows were located were deep inside puriri [Vitex lucens] trunks or in rocky crevices, that would be nearly impossible to locate without a dog". The newly found breeding birds are at risk to feral cats and pigs, the latter of which she saw signs of their presence at both localities.
The only other locality where Black Petrels breeds is close by Little Barrier Island, with 620 pairs reported in a 2016 publication.
John Cooper, Emeritus Information Officer, Agreement on the Conservation of Albatrosses and Petrels, 09 March 2023