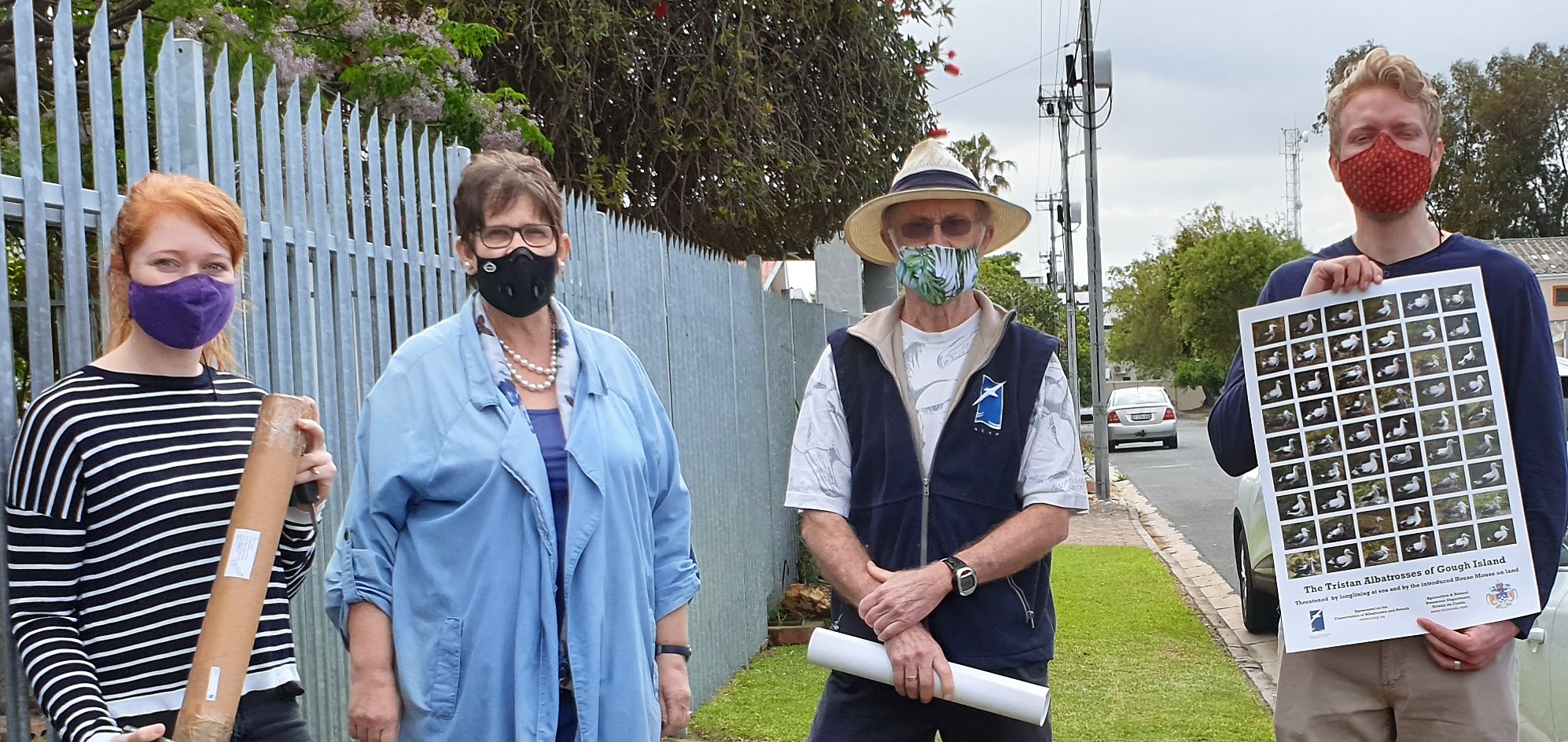 Smiles behind the masks? From left: Michelle Risi, Ria Olivier, ACAP's Information Officer and Chris Jones
Most comments received by ACAP suggest that this year's inaugural World Albatross Day went off well, with the conservation crisis facing albatrosses being brought to the attention of new audiences around the world. With 19 June now long past it is perhaps surprising there is still a need to thank some of the supporters of 'WAD2020': we can blame COVID-19 pandemic for that! ACAP's Information Officer has been largely self-isolating in his Cape Town home during 2021, but with South Africa easing restrictions by moving to Level One last month he has been able cautiously to get out to thank colleagues for their WAD2020 contributions – at a social distance in the open air of course.
This week he met up with Michelle Risi, who had returned a few days previously from two years working for the Gough Island Restoration Programme (GIRP) on the island (click here) to offer his personal and ACAP's thanks for her support of WAD2020 and to hand over some albatross posters and postcards. Indeed, the original impetus for a World Albatross Day came from Michelle's suggestion, and following her co-option to ACAP's WAD Intersessional Group she persuaded her contacts to help by designing pro bono a WAD2020 logo by commercial artist Geoffry Tyler and a poster by award-winning illustrator Owen Davey. Along with Melanie Wells from Australia, she led on setting up the popular World Albatross Day Great Albicake Bake Off – and baking a couple of cakes for the competition herself. Michelle is an excellent photographer, and some of her best work has been made into WAD2020 posters as well inspiring artworks by the Artists & Biologists Unite for Nature (ABUN) group.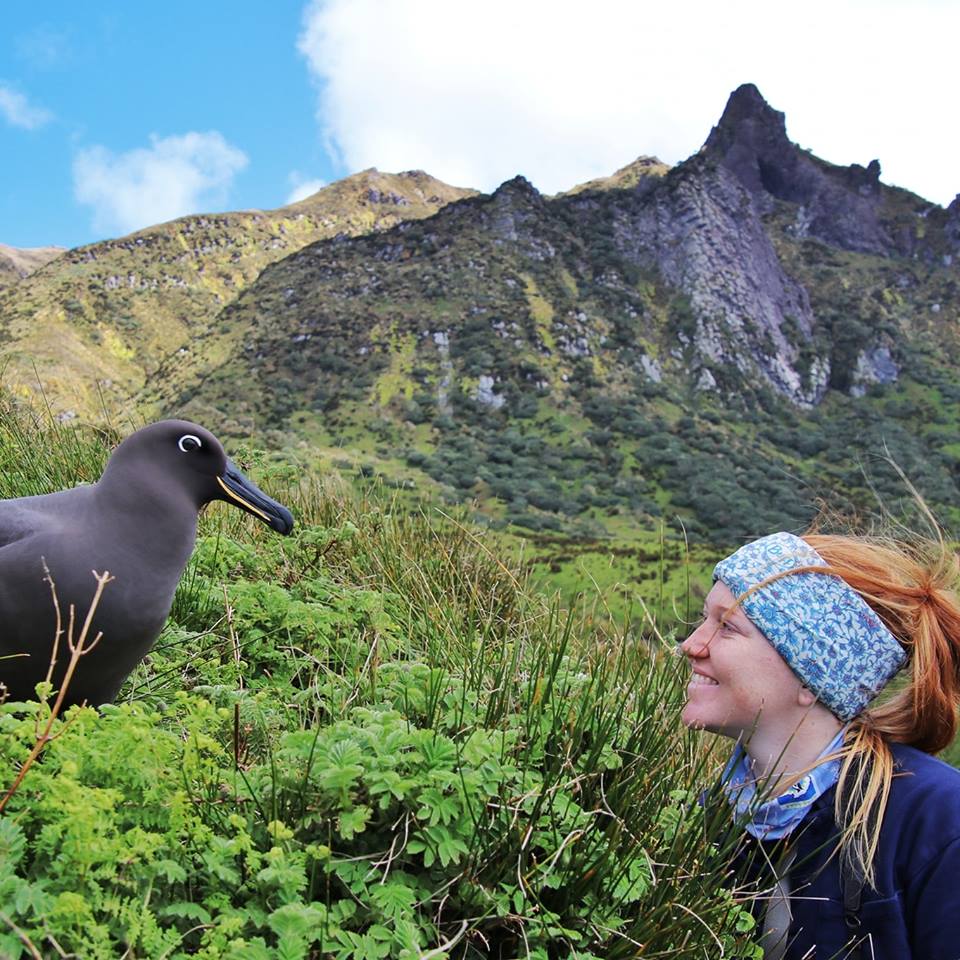 Michelle Risi meets a globally Endangered Sooty Albatross on mountainous Gough Island
Michelle and husband Chris Jones hope to return to Gough next year to help with the GIRP mouse eradication exercise, called off this year as a consequence of the pandemic causing a disruption of international travel.
With grateful thanks to Ria Olivier of the Antarctic Legacy of South Africa project which sponsored the printing of WAD2020 posters and postcards as well as donating island books published by ALSA as competition prizes.
John Cooper, ACAP Information Officer, 23 October 2020