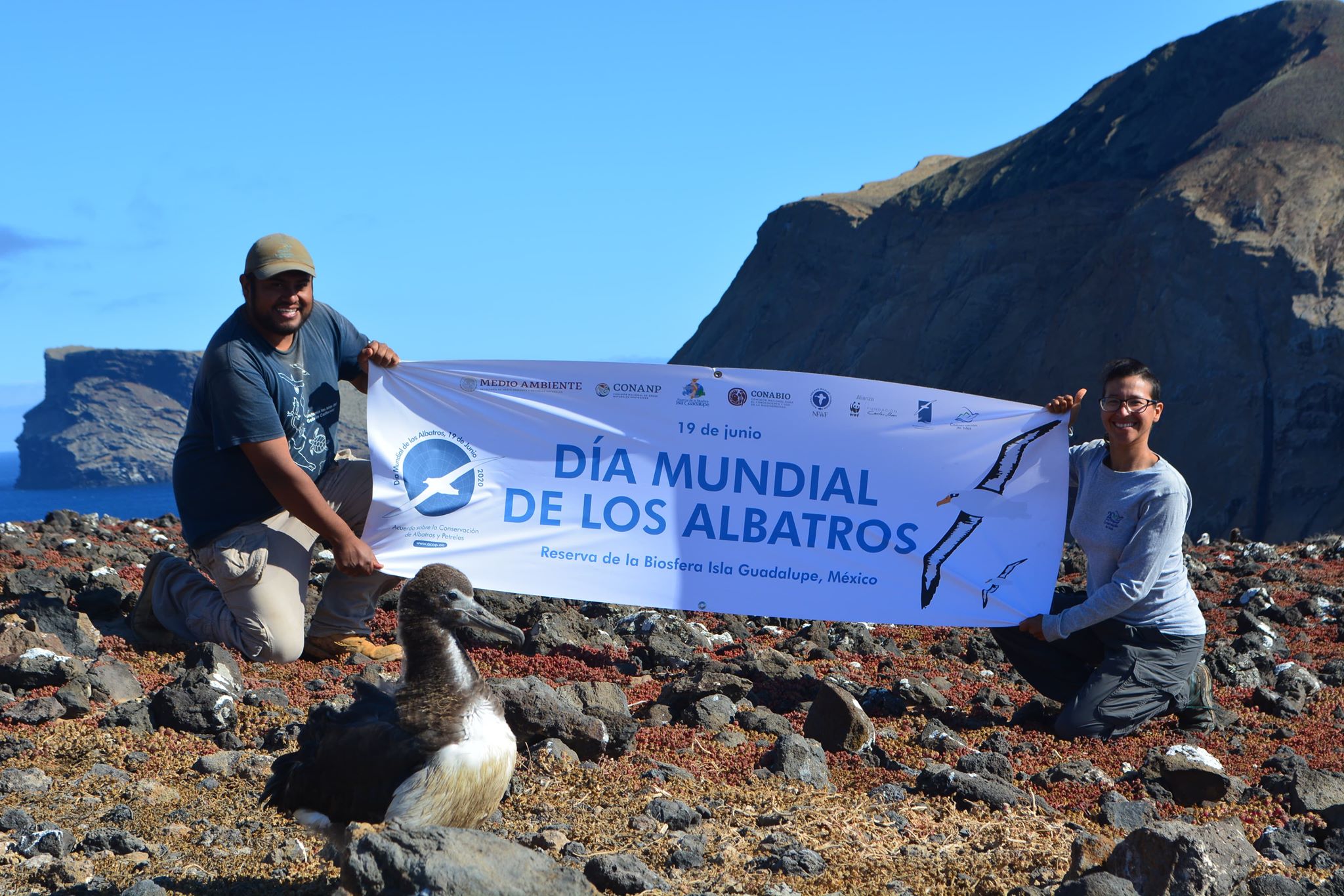 Emmanuel Mendoza Pérez and Ariana Duarte Canizales display GECI's World Albatross Day banner on Guadalupe, behind a Laysan Albatross chick close to fledging

A late, but welcome, entry in the World Albatross Day Banner Challenge arrived this week from Mexico's Guadalupe Island, as reported to ACAP Latest News by Julio César Hernández Montoya, Director de Proyecto Isla Guadalupe of the Mexican environmental NGO, Grupo de Ecología y Conservación de Islas (GECI).
Guadalupe supports a growing population of Laysan Albatrosses Phoebastria immutabilis.
With Mexico displaying a 'WAD2020' banner, nearly all the countries that have breeding populations of albatrosses have helped raise awareness of the conservation crisis facing albatrosses in this way (see full list).  Mexico, which has four islands supporting breeding albatrosses, is not a Party to the Agreement, but representatives have attended ACAP meetings from time to time.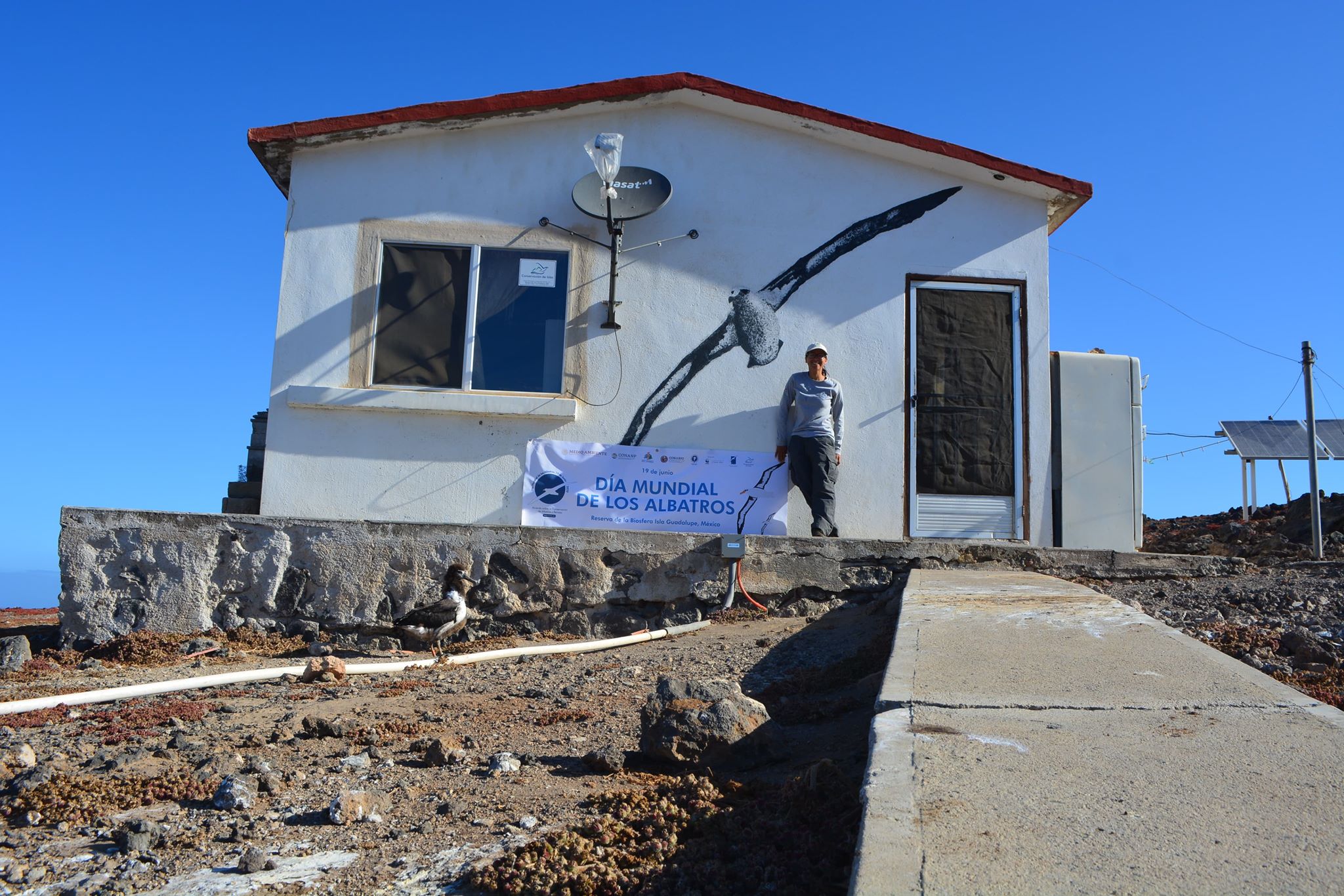 Spot the albatross!
The banner was made by Gabriela Fernández Ham of GECI; with thanks to Julio Montoya.
John Cooper, ACAP Information Officer, 18 June 2020