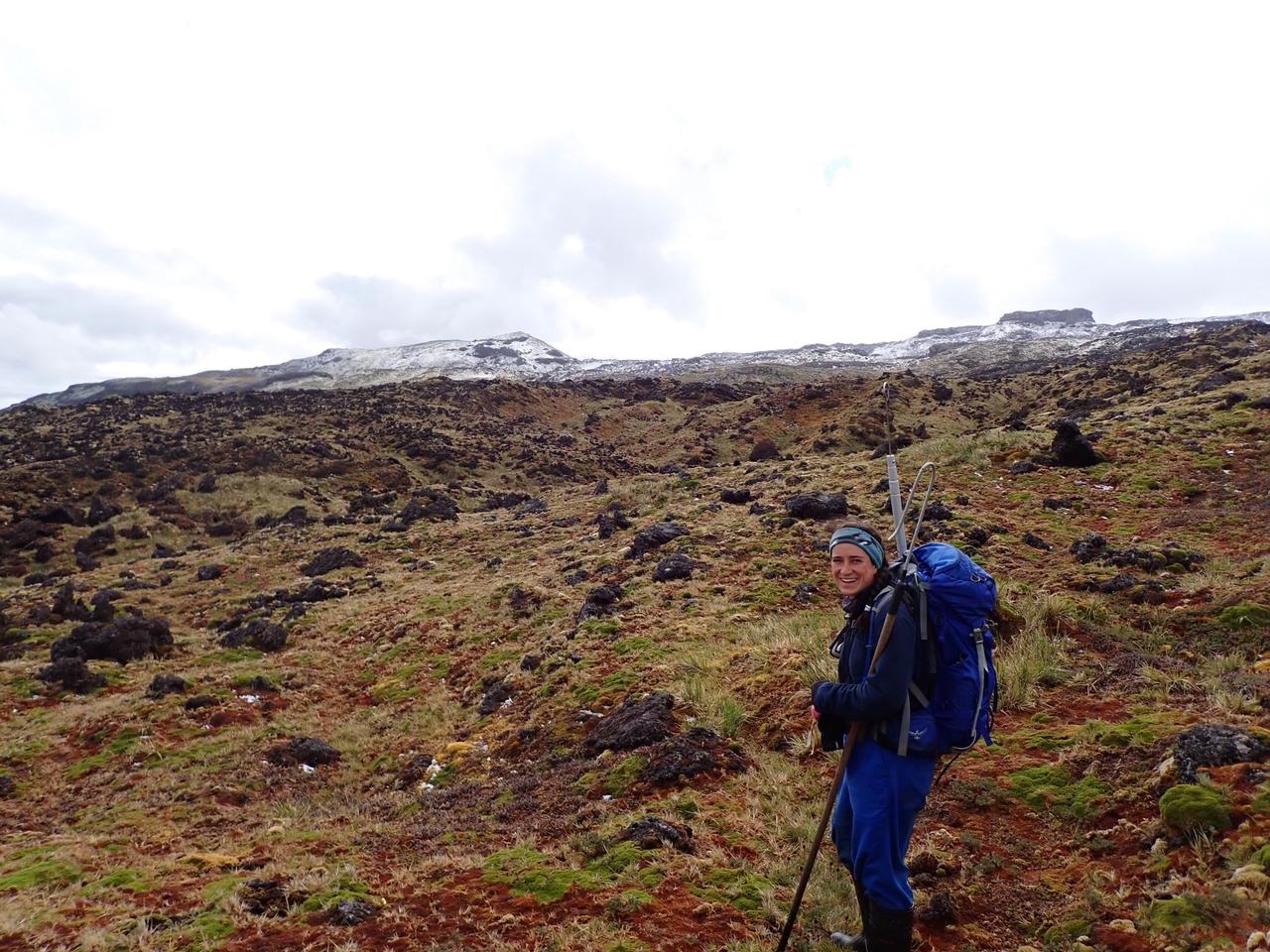 Enjoying the great outdoors: Ornithological Field Assistant, Lucy Smyth, on Marion Island; photograph by Monica Leitner
Inspired by ACAP's rallying cry to get involved in this year's Great Backyard Bird Count and increase the number of ACAP-listed birds in the results, Ornithological Field Assistant, Lucy Smyth, who is currently stationed on South Africa's sub-Antarctic Marion Island, braved pouring rain to notch up her count (see table below).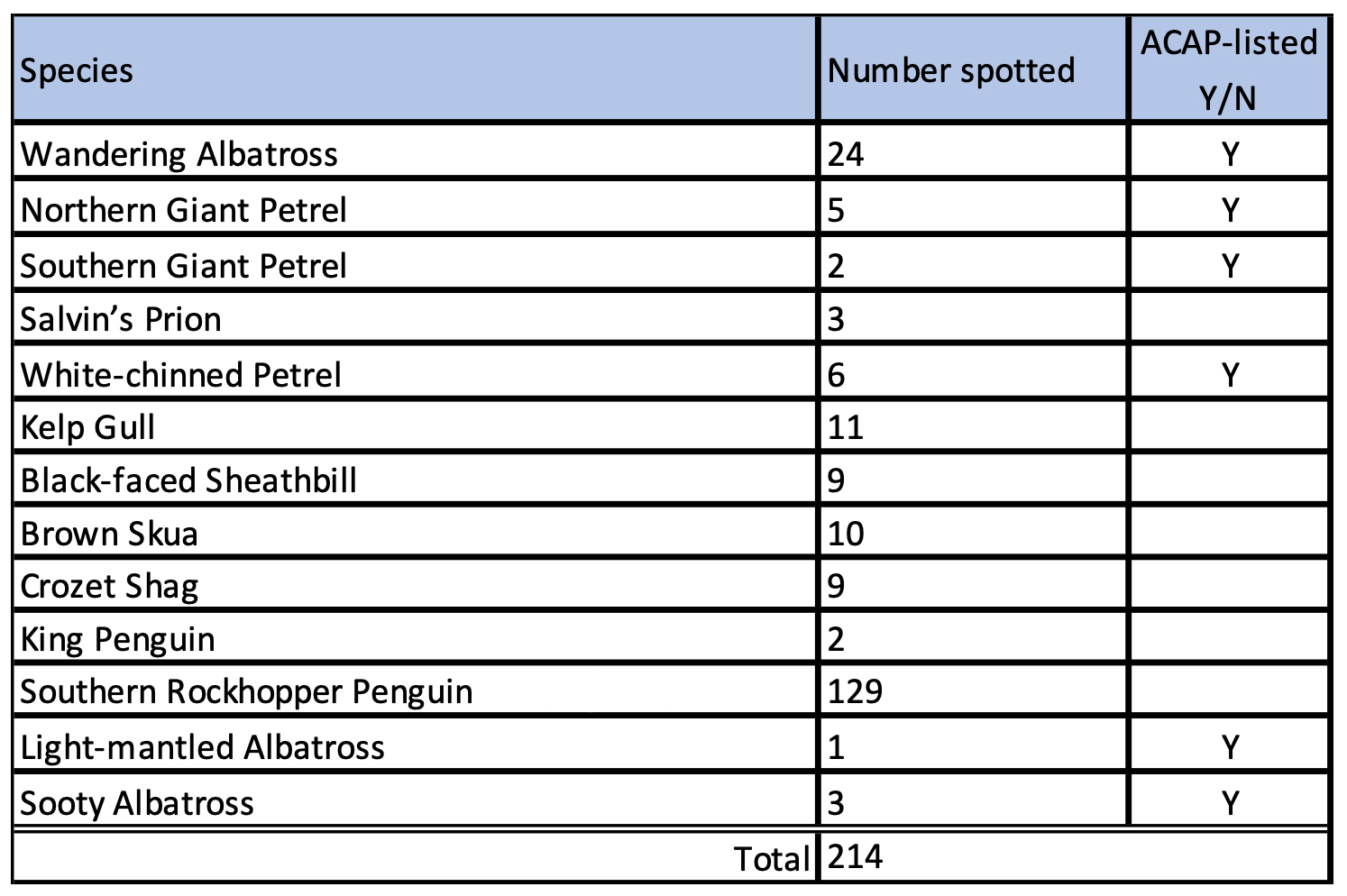 When asked about getting involved in the GBBC, Lucy responded, "A lot of fieldwork on Marion Island is very much a solo affair. Day after day after day I walk around, counting and monitoring birds from sunrise to sunset, with only myself for company. While I treasure this time alone, it was great to feel a sense of community on the day of the GBBC, and to think of all the people, all over the world, doing the same thing that day. We were all connected through our love for birds, despite the thousands of kilometres of ocean that lie between us."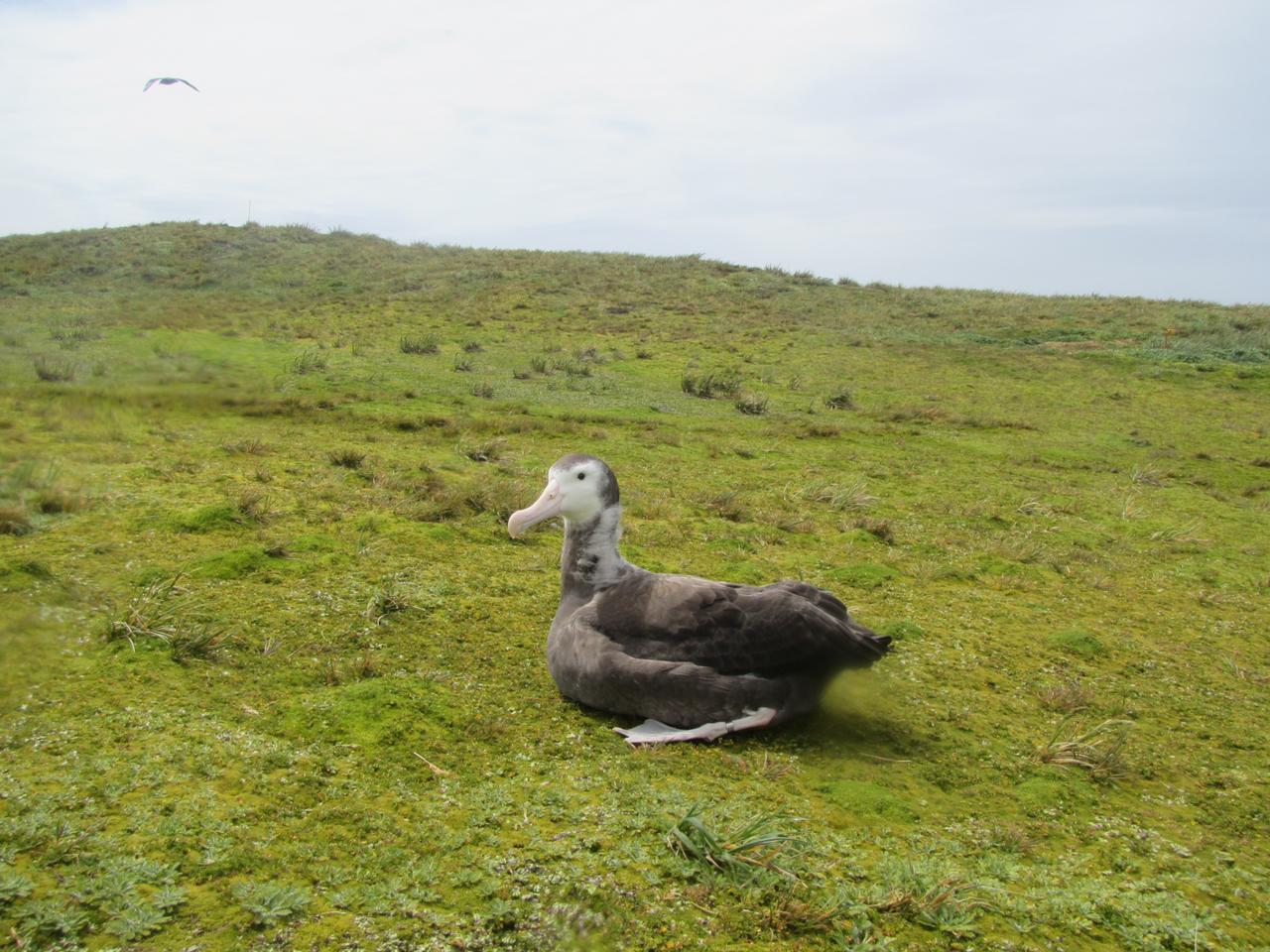 A Wandering Albatross chick on Marion Island; photograph by Lucy Smyth
Lucy is a member of the 79th Marion Island Overwintering Team who are stationed on Marion until May 2023. She has been monitoring Wandering Albatrosses and other seabird species at Marion Island.
The GBBC took place over four-days from February 17-20. Checklists are being counted until March 1, but currently over 315,000 checklists have been submitted and 7,493 species observed.
A map displaying submissions to the GBBC on Saturday, February 19, 2022. Yellow dots indicate a checklist submission, which revert to a white dot in the background.
Head to birdcount.org to explore data that has been submitted to date and to watch the GBBC's real-time map displaying the locations of participants from all over the world as they submitted their checklists.
ACAP will report on the final results once available.
With thanks to Dr Maëlle Connan of Nelson Mandela University's, Marine Apex Predator Research Unit for alerting ACAP to Lucy's count.
27 February 2023