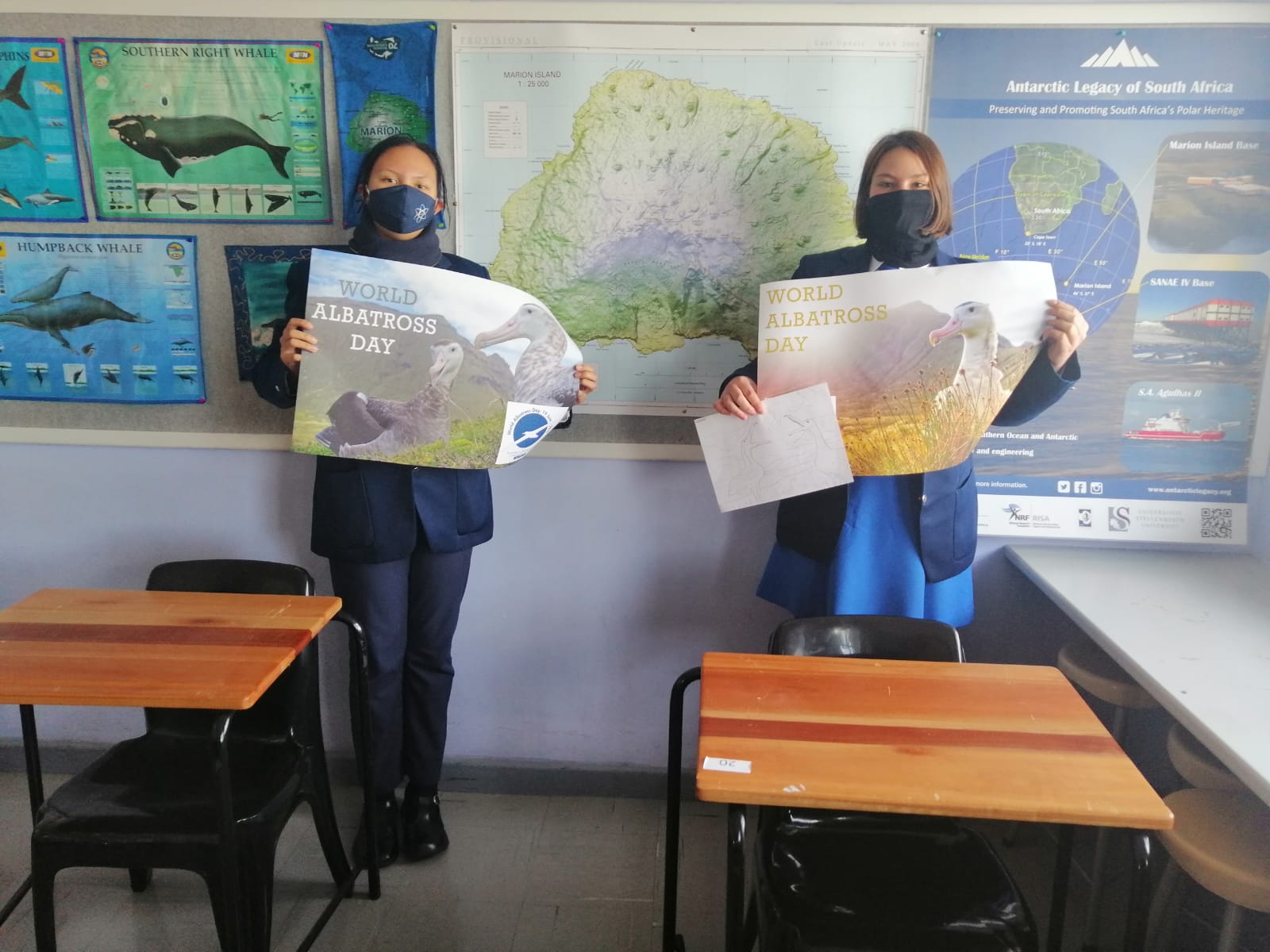 Masked and socially distanced. Protea Heights Academy Learners Kara Robberts and Angelique Beck with their ACAP World Albatross Day poster prizes depicting Tristan Albatrosses

Back in March the ACAP Information Officer met with an old sub-Antarctic island colleague, Mariëtte Wheeler, to discuss plans to get school learners involved in marking World Albatross Day in South Africa. Mariëtte gained her PhD at sub-Antarctic Marion Island studying the effects of human disturbance on its breeding seabirds, including albatrosses, and seals. She is now the Life Sciences Educator at Protea Heights Academy - a Maths, Science and Technology senior school within the greater Cape Town area. The academy is one of only six nodal schools in the Western Cape to have commenced teaching marine science as a subject in 2020, initiated by and with the collaboration of Cape Town's Two Oceans Aquarium; Mariëtte is the subject head.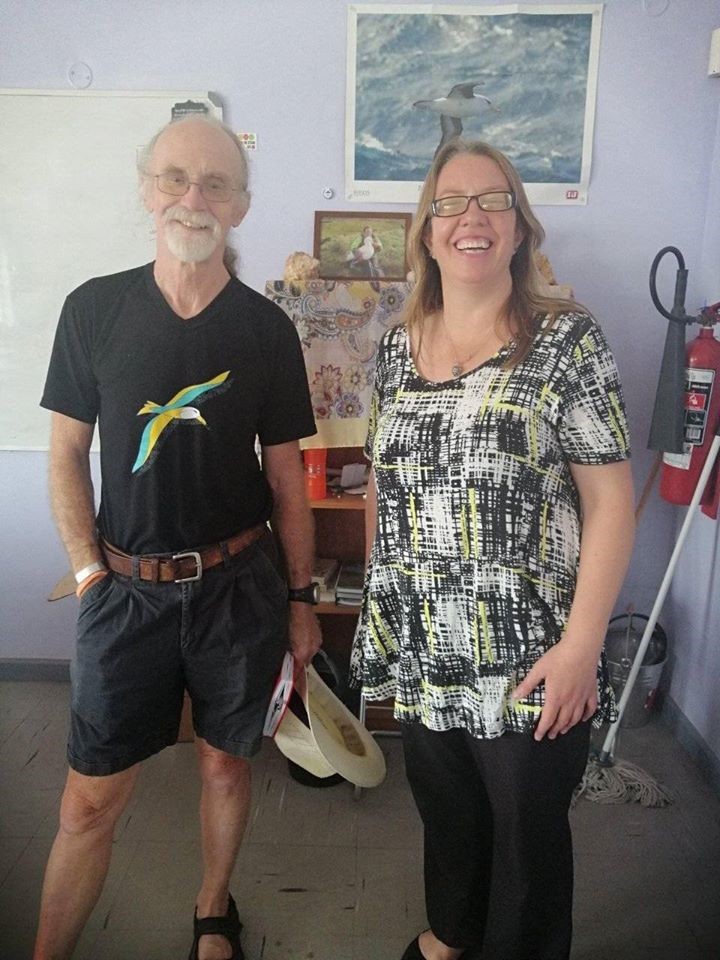 Back to school before COVID-19! ACAP's Information Officer meets with Mariëtte Wheeler in her Life Sciences classroom at Protea Heights Academy
Photograph by Grade 12 learner Koketso Maruma
Unfortunately closure of all South African schools as a consequence of the COVID-19 pandemic brought their plans to get the almost 900 learners of the school involved with 'WAD2021' with lectures and demonstrations in the school hall to a halt.
Mariëtte was inspired by the Great Albicake Bake Off and Colouring-in competitions held by ACAP to help raise awareness of the need for albatross conservation. Because she was still teaching her classes online throughout lockdown, she decided to make her learners more aware of the need for conserving albatrosses through a creative class competition. Learners were asked to bake, draw, paint or make something creative "as long as there was at least one albatross included". The 17 participating learners used what they had available at their homes and submitted images and photographs of their creativity online. Marienne de Villiers (CapeNature and Mariette's PhD promoter) and Ria Olivier (Antarctic Legacy of South Africa) along with the ACAP Information Officer acted as independent judges of the creations. The learners were also asked to vote for their favourites. Prizes were then awarded in each category. ACAP sponsored World Albatross Day posters for the winners and the Antarctic Legacy of South Africa sponsored a book on the natural history of Gough Island for each learner who entered and a colour A5-print of the learner's image. In addition, Mariëtte printed certificates of participation for each learner.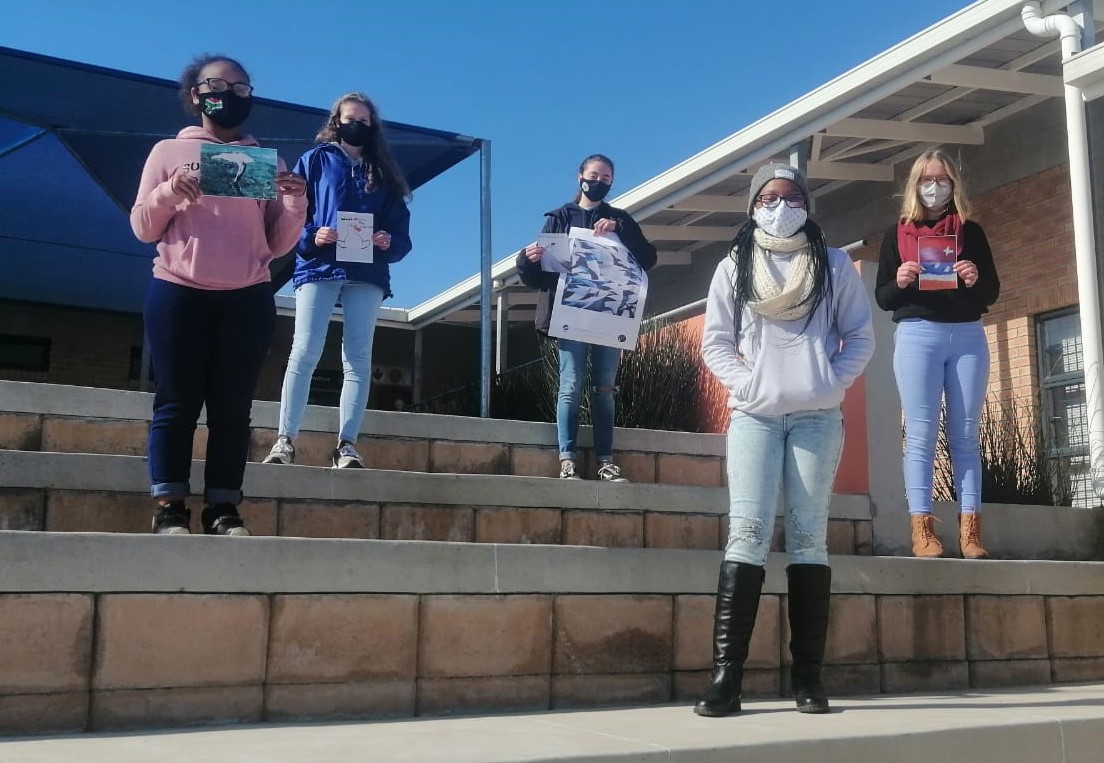 Some of the marine science learners from Protea Heights Academy with their artworks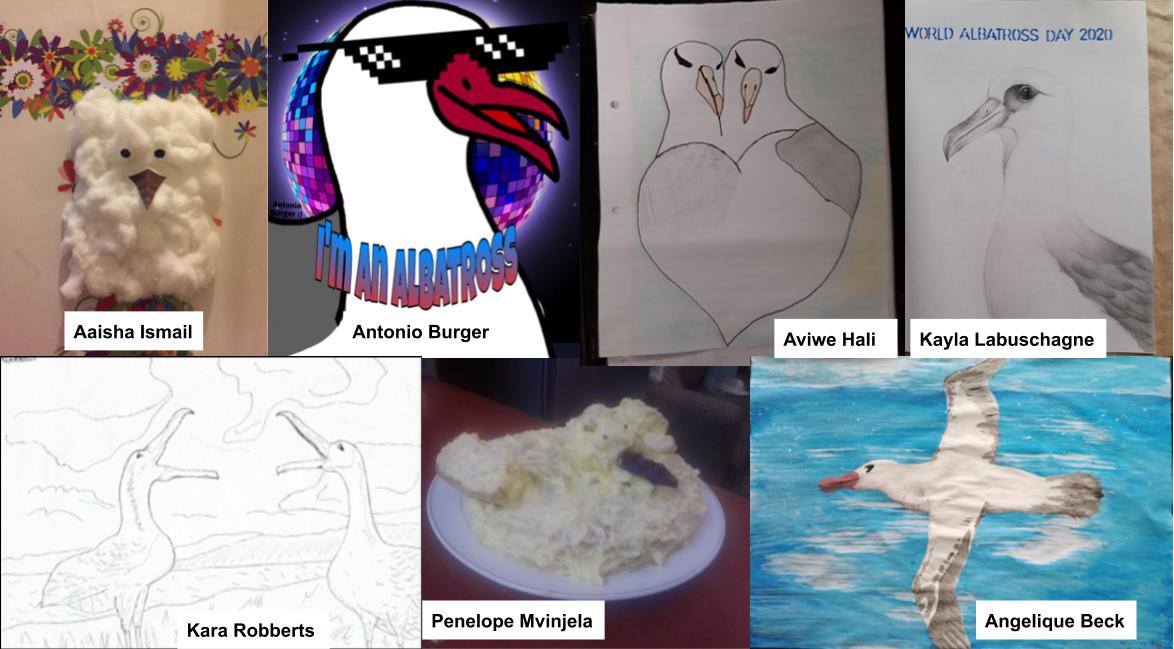 Albatross Creative Class Competition winning artworks
The following were the winners in each category:
Crafts – Aaisha Ismail; Computer drawing – Antonio Burger; Class vote – Aviwe Hali; Pencil/colour-in drawing (two winners as the category with the most entries) – Kayla Labuschagne & Kara Robberts; Baking – Penelope Mvinjelwa; Painting – Angelique Beck.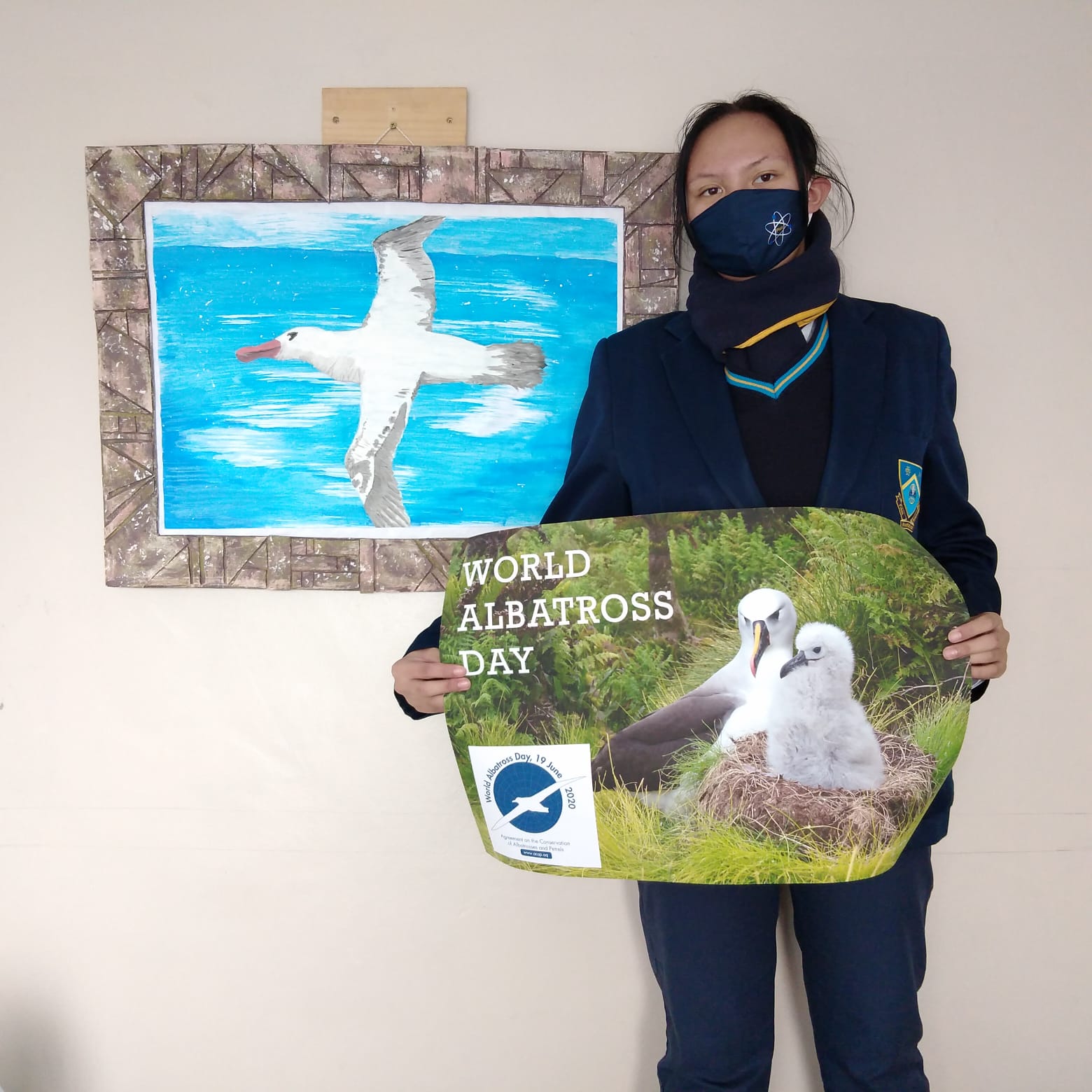 Angelique Beck with her winning painting and a WAD2020 poster of Atlantic Yellow-nosed Albatrosses on Gough Island, photographed and designed by Michelle Risi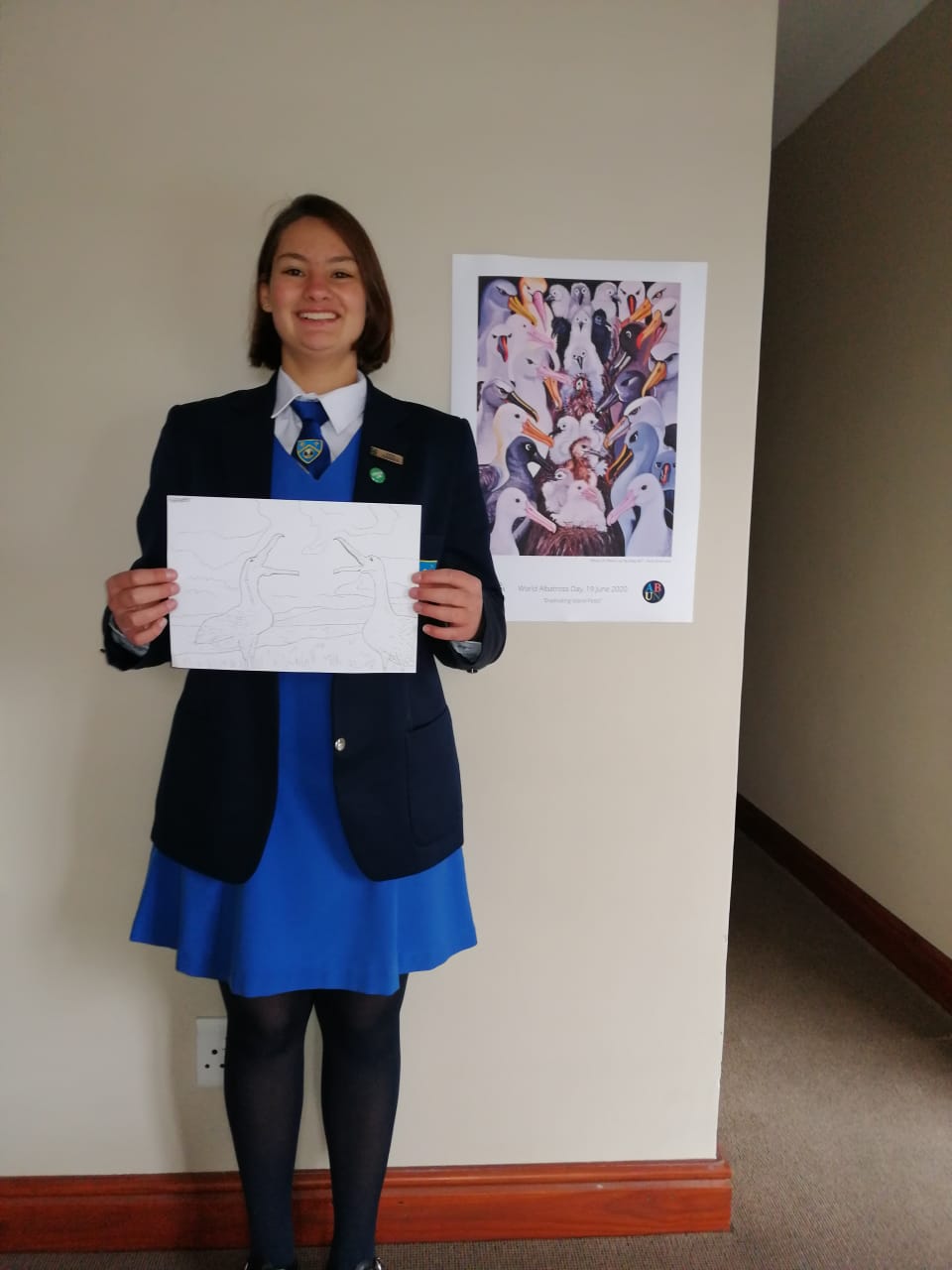 Kara Robberts with her winning drawing next to a WAD2020 poster by Artists & Biologists Unite for Nature artist, Annie Shoemaker-Magdaleno

Mariëtte Wheeler, Protea Heights Academy, Cape Town, South Africa, 30 July 2020