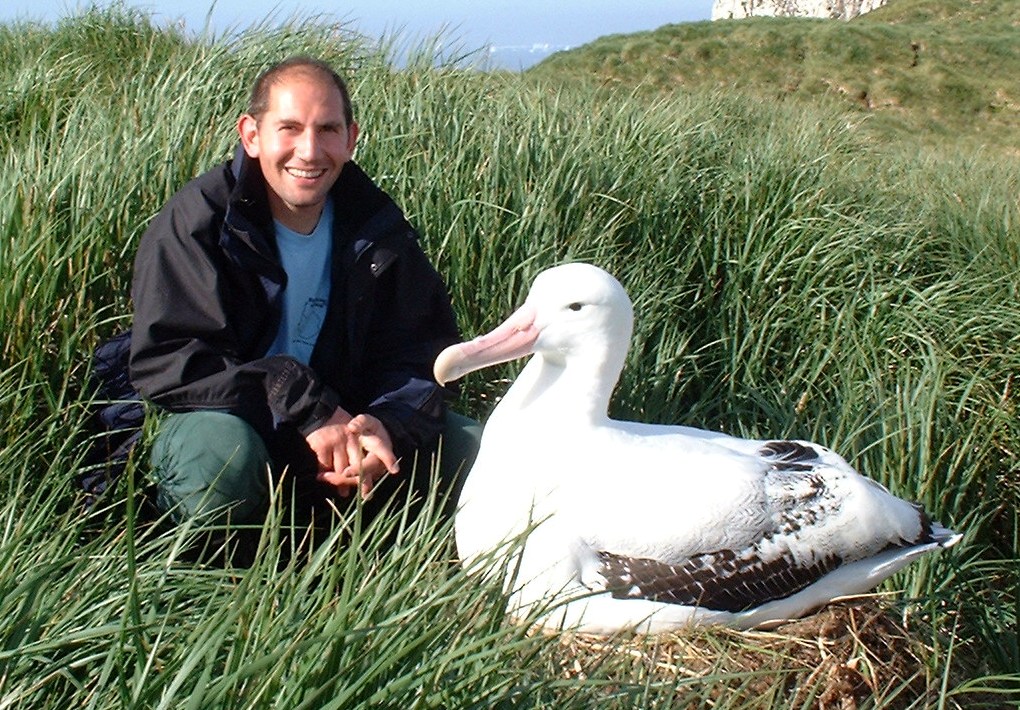 Richard Phillips, with a Vulnerable Wandering Albatrosses Diomedea exulans under study on its nest on Bird Island in the South Atlantic
Richard Phillips, a long-term senior scientist at the British Antarctic Survey, has been awarded a Polar Medal in the United Kingdom's 2023 New Year's Honours List for his research to improve understanding of Antarctica and Antarctic conditions (click here). Richard has been involved with the Agreement on the Conservation of Albatrosses and Petrels (ACAP) for many years as an expert member of UK Delegations to its Meetings of the Parties and its Advisory Committee. His contributions to and his past and present roles as Co-convenor and Vice-convenor of the Population and Conservation Status Working Group (PaCSWG) and its predecessors have, and continue to be, much valued by the Agreement.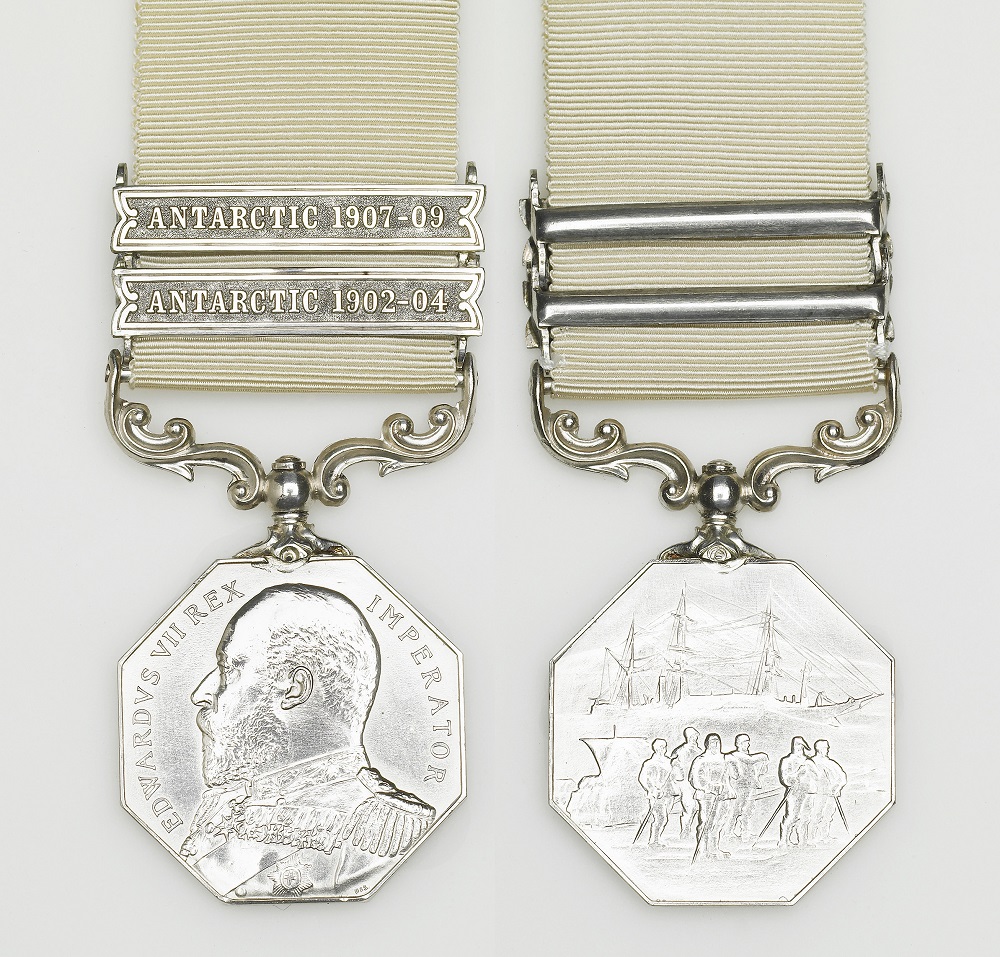 An example of an early Polar Medal from the Heroic Age of Antarctic exploration
His citation follows:
"Richard Phillips has been at BAS for 22 years and is Head of the Predators Group, and deputy science leader of the Ecosystems Programme. He has made 12 fieldwork trips to the Antarctic and South Georgia. Richard's research interests are in the ecology and conservation of seabirds, particularly albatrosses and petrels. He is involved with the Agreement on the Conservation of Albatrosses and Petrels (ACAP), the SCAR Expert Group on Birds and Marine Mammals and the CCAMLR Working Group on Incidental Mortality Associated with Fisheries. These international agreements develop strategies to promote research on seabirds and other marine taxa, particularly where this is of relevance to understanding and managing marine and terrestrial threats."
The Polar Medal, struck in silver, is a medal awarded by the Sovereign of the United Kingdom to individuals who have outstanding achievements in the field of polar research abd other activities, and particularly for those who have worked over extended periods in harsh climates. It was instituted in 1857 as the Arctic Medal and renamed the Polar Medal in 1904 (click here).
Richard is also recognized academically by his positions as an Honorary Professor at the College of Life and Environmental Sciences, University of Exeter, and an Honorary Research Fellow at the Department of Zoology, University of Cambridge (click here).
In the same Honours List albatross researcher Kath Walker was appointed an Officer of the New Zealand Order of Merit (click here). Others who have received the same or similar awards for their work towards albatross conservation in the Southern Ocean and on sub-Antarctic islands include the late Peter Prince (Polar Medal, 1978), John Croxall (Polar Medal and clasp, 1992 & 2004), Sally Poncet (Polar Medal 2015; one of only 18 women to receive such an award) and Graham Robertson (Australian Antarctic Medal and clasp, 1989 & 2012).
The ACAP Secretariat takes great pleasure in offering its congratulations to Richard Phillips for his well-deserved award.
John Cooper, Emeritus Information Officer, Agreement on the Conservation of Abatrosses and Petrels, 19 January 2023