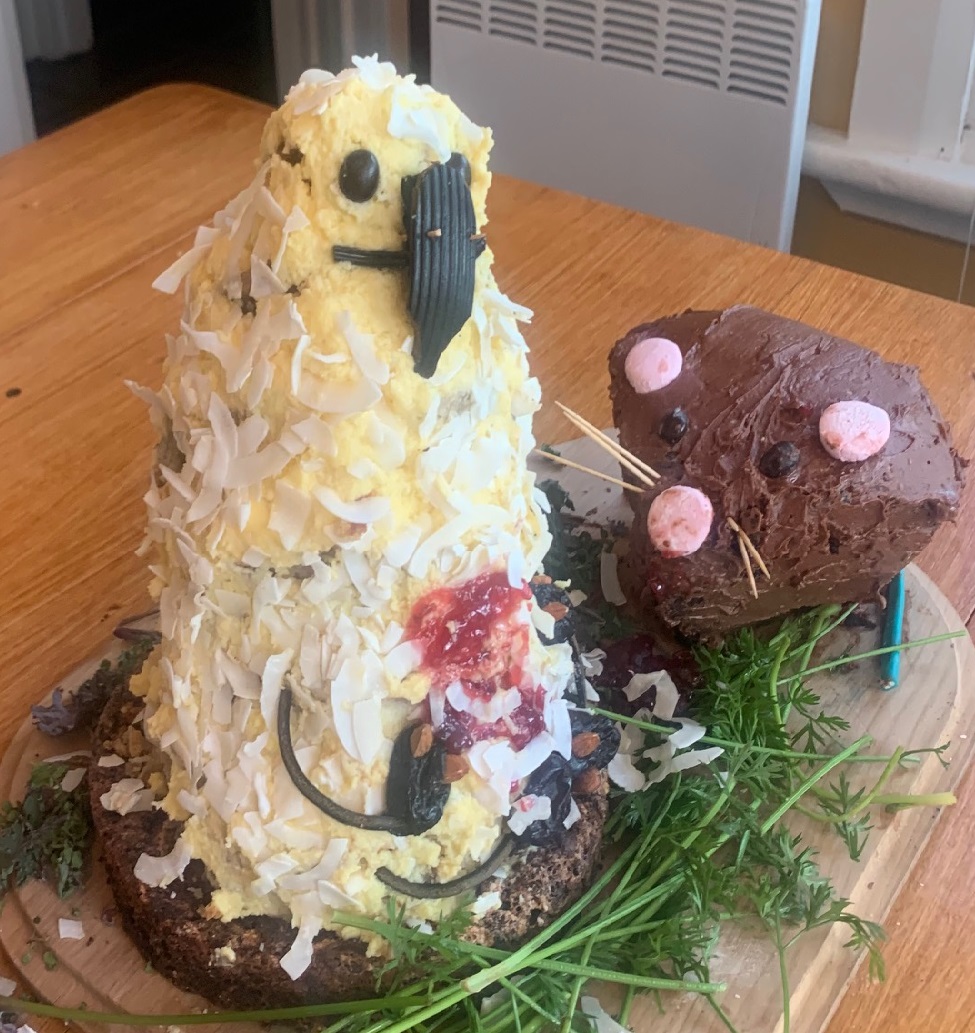 "Apocalyptic Nightmare" by ACAP Executive Secretary, Christine Bogle
With just one weekend to go, this is the last call to get your baking mojo going and submit an entry to the inaugural World Albatross Day Great Albicake Bake Off by close of day on Monday 15 June.
Announced on 20 May and with over 25 entries already received, all the cake images and descriptions will be sent to the three judges early next week with the hope that the winners in each category can be announced on or shortly after World Albatross Day on Friday 19 June.
Christine Bogle, ACAP's Executive Secretary, has rallied to the call, baking and decorating her own albicake entitled "Apocalyptic Nightmare". She describes her cake - which is not being entered into the competition - as follows:
"Herewith my apocalyptic nightmare. The chick is based on a photograph of a Black-browed Albatross chick by Kim Kliska. In my nightmare it is attacked by four small mice while a giant mutant mouse looks on, having already taken a bite. The chick is a coconut gluten-free cake, the nest is a flour-less chocolate and cardamom cake, the big mouse is a gluten-free chocolate cake, the small mice are prunes, the chick's bill is crafted from liquorice, the red blood is raspberry jam."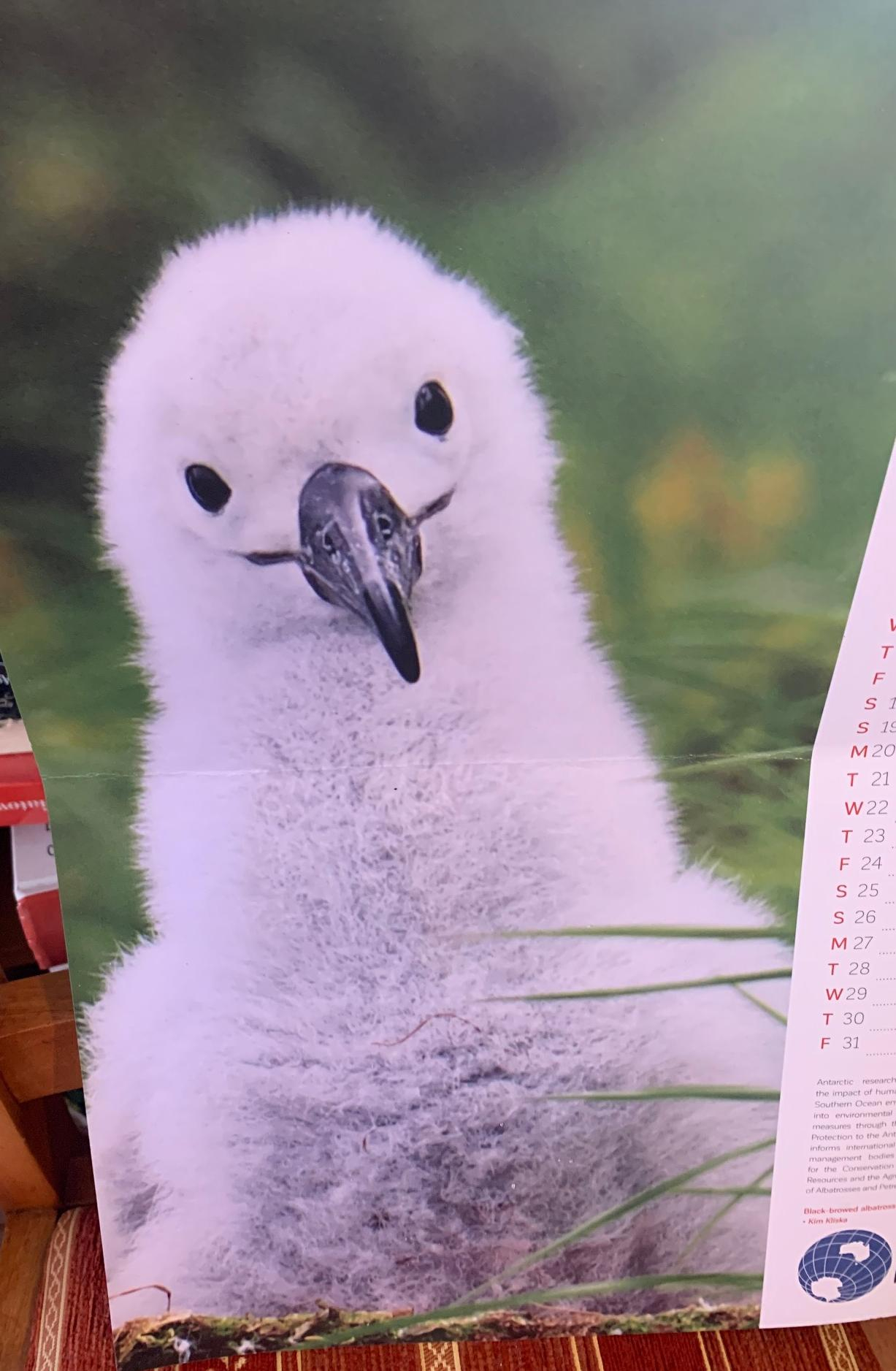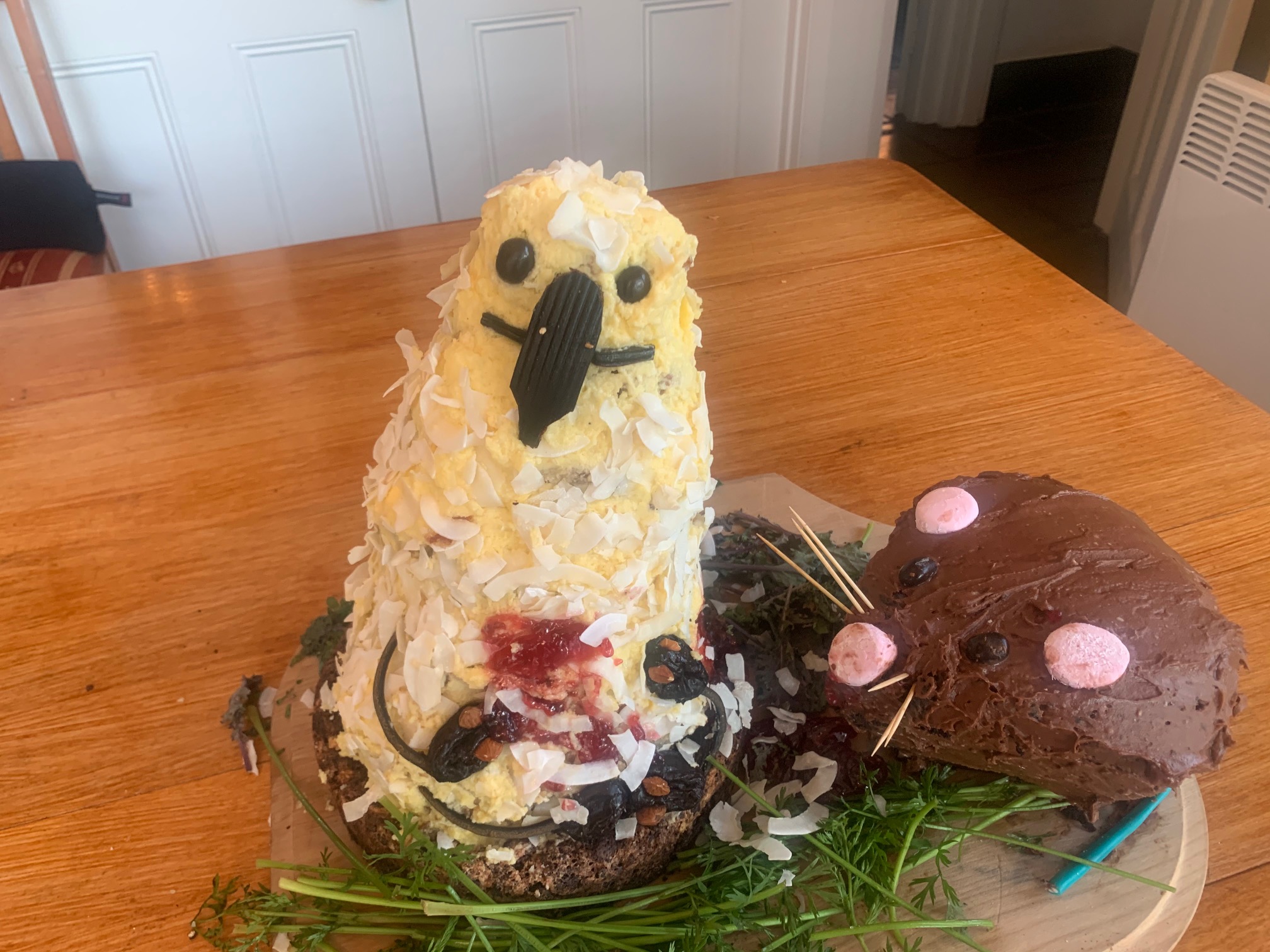 The cake and the photograph that inspired it
There are three other 'WAD2020' competitions currently on the go, a Colouring-in Competition, the World Albatross Day Banner Challenge, with public voting now underway via Facebook, and a Photographic Competition on Instagram. Why not try your hand at all four?
John Cooper, ACAP Information Officer, 11 June 2020