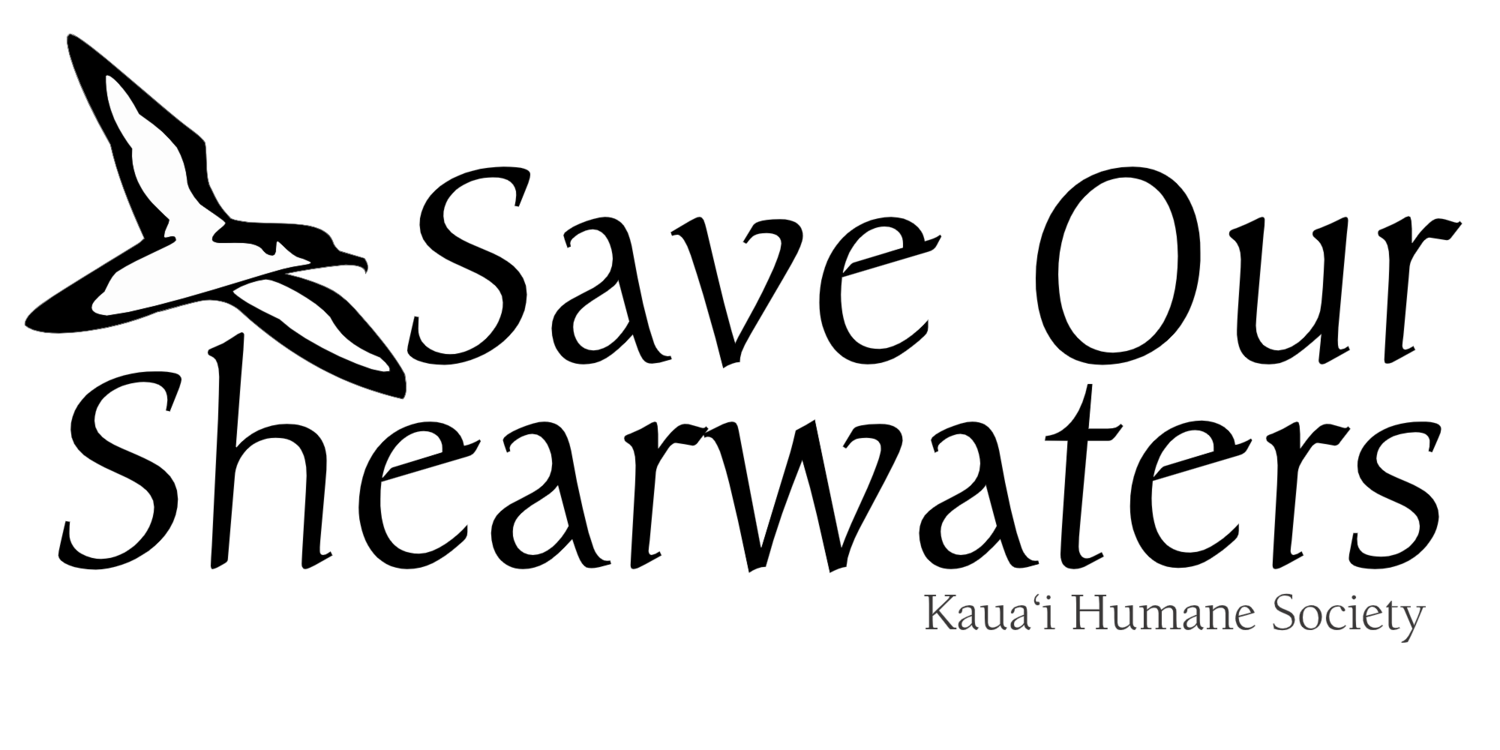 Save Our Shearwaters is located within the Kauai Humane Society on the Hawaiian island of Kaua'i and rehabilitates native Hawaiian birds.
"Initiated by the Hawai'i Department of Land and Natural Resources/Division of Forestry and Wildlife in 1979 to respond to the annual grounding of hundreds of light-attracted fledgling shearwaters and petrels. Since Save Our Shearwaters was created in 1979, volunteers and residents have collected more 35,000 seabirds - 90 percent of which recovered and were released back to the wild. The majority of the seabirds collected through the program are members of state and federally listed endangered species. In the past, up to 2,000 Newell's Shearwaters [Puffinus newelli; globally Critically Endangered] — mostly juveniles — have been picked up during the annual fledgling season through the SOS program."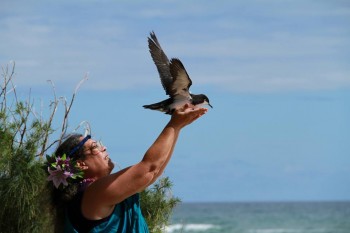 A Newell's Shearwater fledgling gets released, photograph by Elizabeth Ames

"Save Our Shearwaters works with the Kaua'i Endangered Seabird Project to put satellite tags on fledgling Newell's Shearwaters during fallout season. The first batch of Newell's Shearwaters were tagged in 2014. Since then, we have continued to work together to tag birds from 2016 - 2019. The data collected helps to reveal where these fledgling Newell's Shearwaters travel when they head out to the ocean for the first time."
Read more on Save our Shearwater's contributions to research on Newell's Shearwaters and on globally Endangered Hawaiian Petrels Pterodroma sandwichensis here.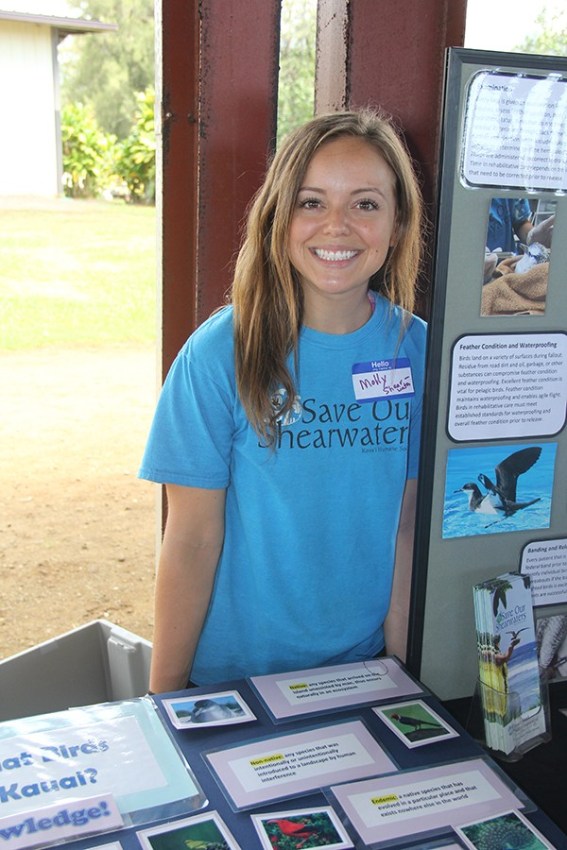 Save Our Shearwaters Program Coordinator, Molly Bache
Save Our Shearwaters Program Coordinator, Molly Bache writes to ACAP Latest News: "Save Our Shearwaters is proud to support World Albatross Day. We are delighted to celebrate these magnificent seabirds and help raise awareness of the difficult future they face. We rehabilitate Mōlī (Laysan Albatross [Phoebastria immutabilis]) in need and often witness the direct effects of plastic pollution, predation, and habitat loss. Events like World Albatross Day are important to routinely bring these issues to light and inspire action through species education."
Save Our Shearwaters joins a number of other environmental NGOs and similar bodies across the Hawaiian Islands in supporting the inaugural World Albatross Day on 19 June. Mahalo!
With thanks to Molly Bache, Program Coordinator, Save Our Shearwaters, Kauai Humane Society
John Cooper, ACAP Information Officer, 09 June 2020