Five artists who have depicted albatrosses in their outputs come together to support next year's inaugural World Albatross Day on 19 June. Examples of their works and their statements in support of World Albatross Day follow.
Kitty Harvill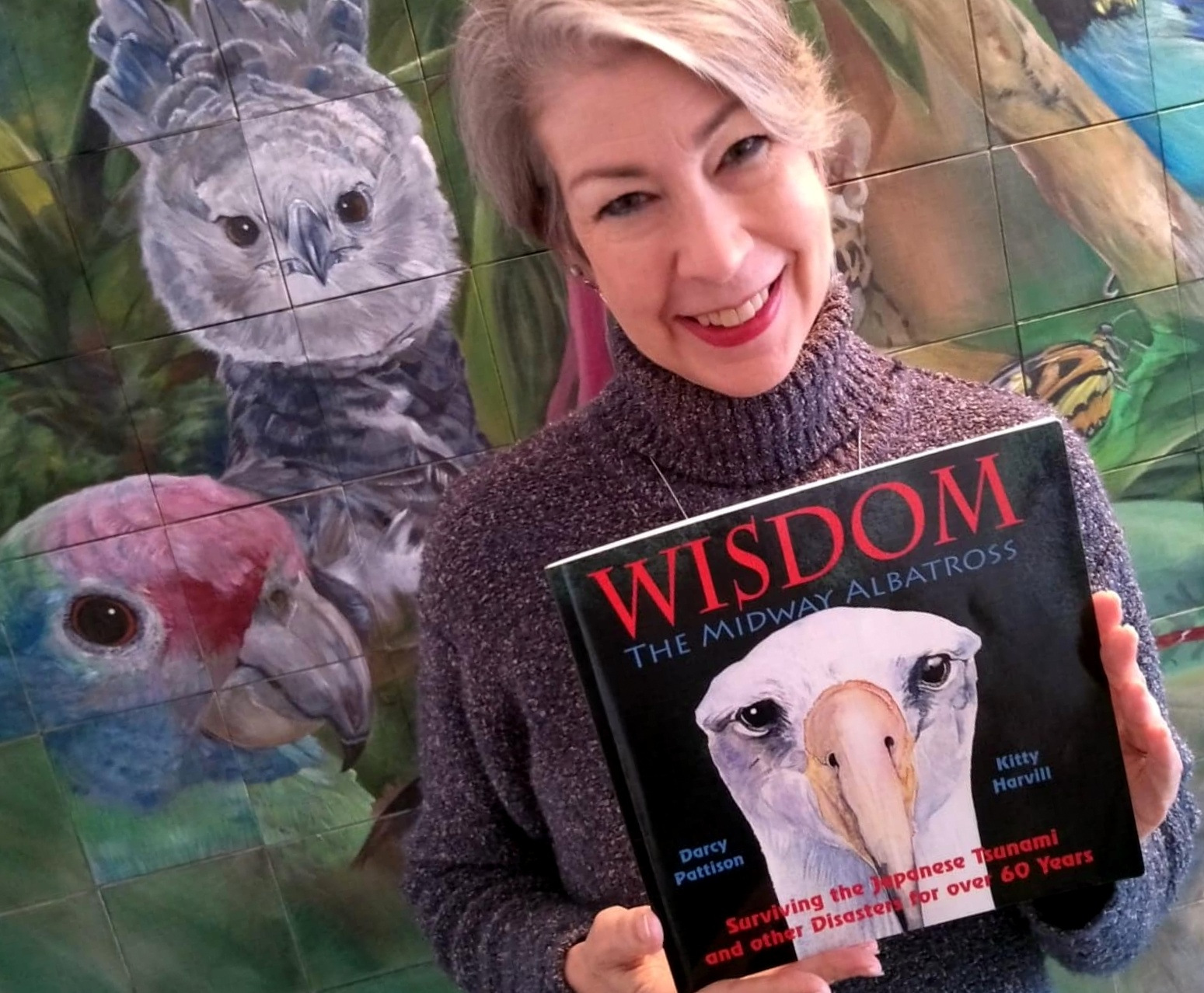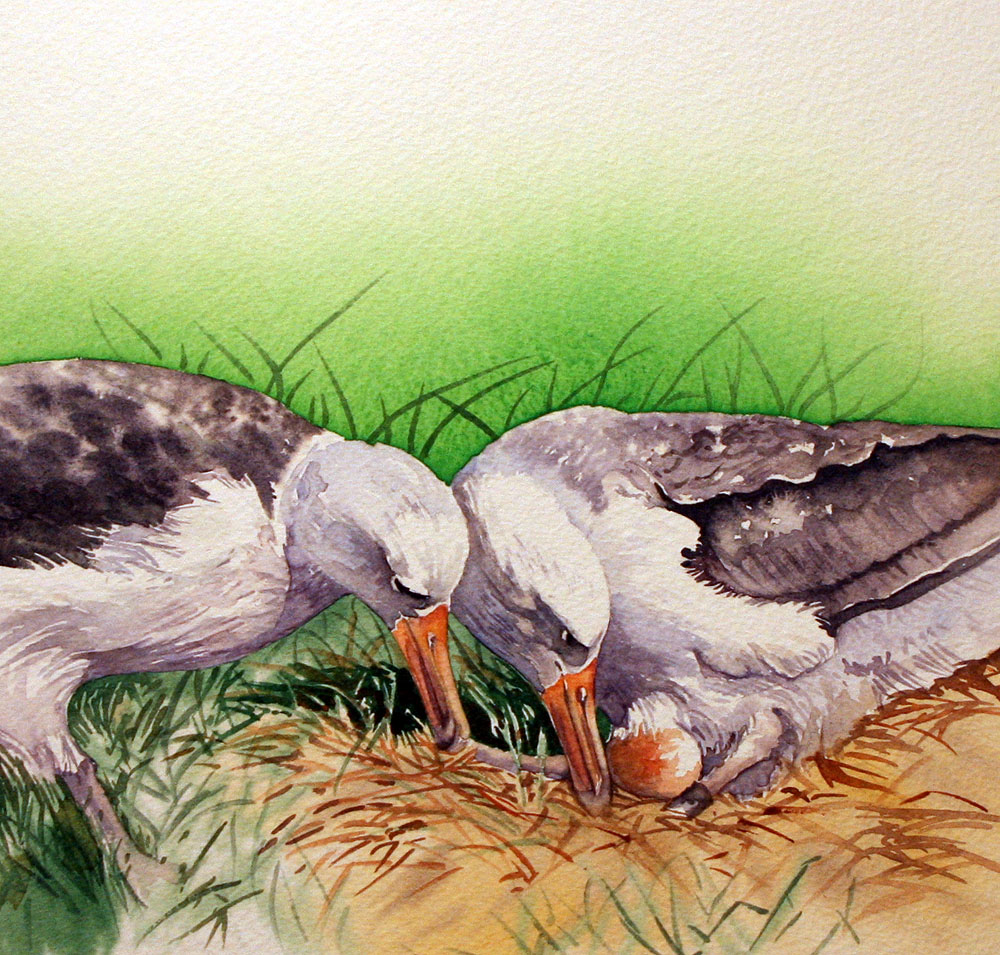 "I fell in love with Wisdom, the 68-year old Midway Laysan Albatross, while creating illustrations for the book by the same name. She's well named, and has much to teach us as conservationists and activists battling for the survival of our planet - patience, perseverance and setting an example by making waves that will carry forward, further than we might ever have dreamed." - Kitty Harvill, Brazil, Signature Member, Artists for Conservation; Co-founder, ABUN - Artists & Biologists Unite for Nature; illustrator, Wisdom: the Midway Albatross: Surviving the Japanese Tsunami and other Disasters for over 60 Years.
Caren Loebel-Fried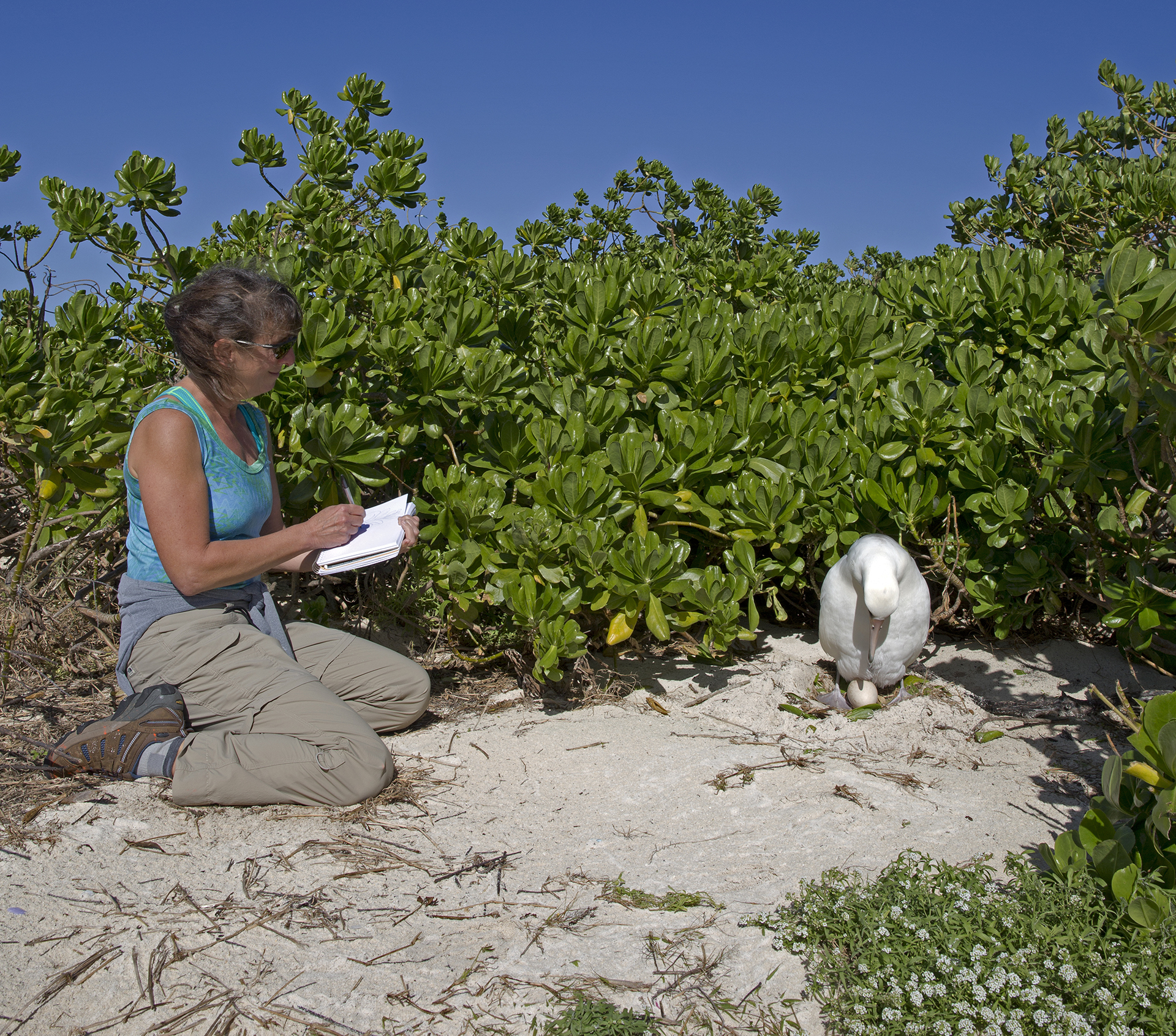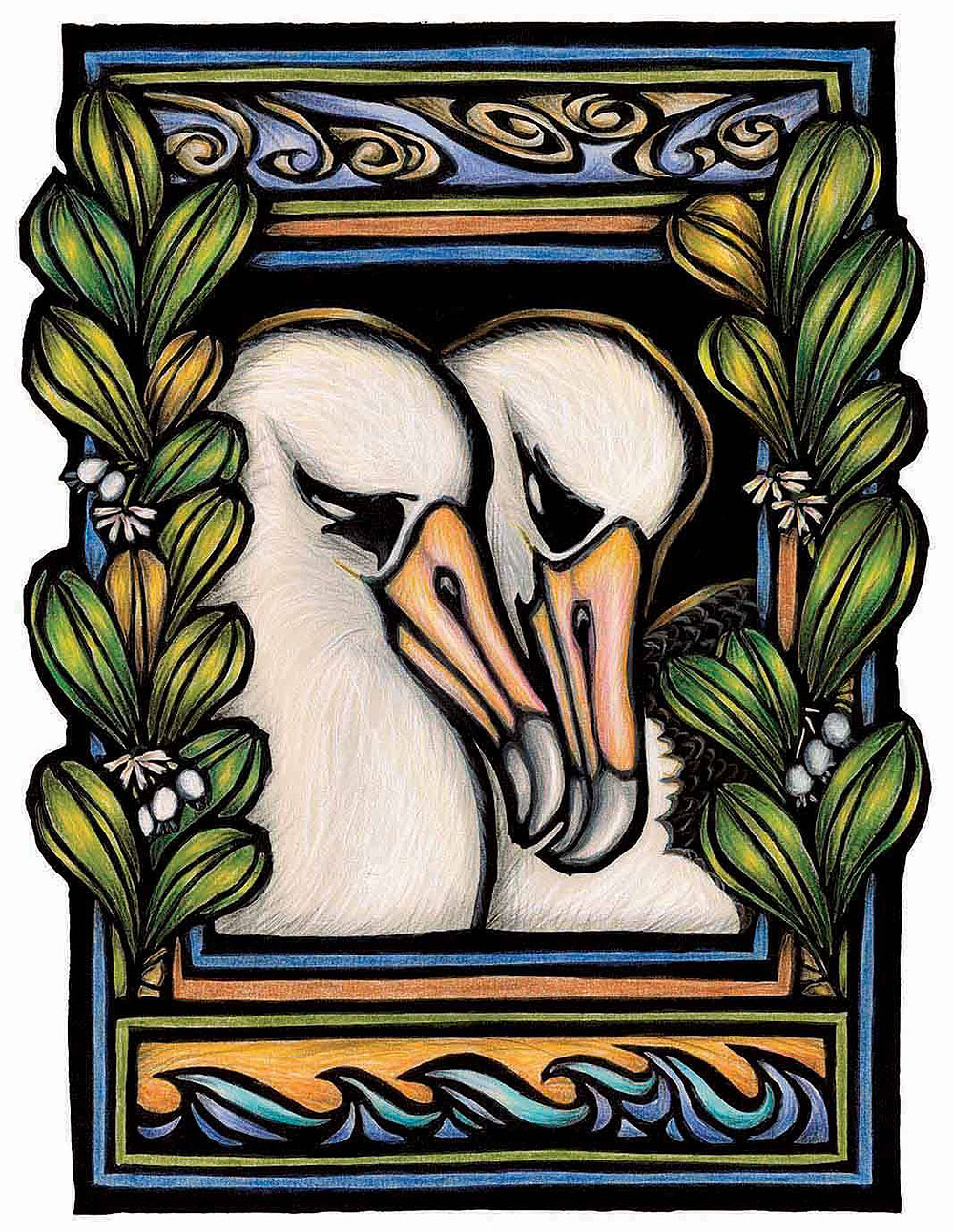 "The albatross has long been my muse. Traveller of vast distances on long, thin, glider wings, passionate dancer, exuberant vocalizer, so committed to a mate and a youngster. I've been lucky to know albatrosses, but their lives are mostly hidden from us humans. Our lack of awareness makes them even more vulnerable than they already are. World Albatross Day, a yearly celebration of these incredible creatures, brings the albatross into our lives, and knowledge can spark the desire to protect our natural world." - Caren Loebel-Fried, Hawaii, USA, artist, naturalist, and author of children's books, including A Perfect Day for an Albatross.
Gavin Mouldey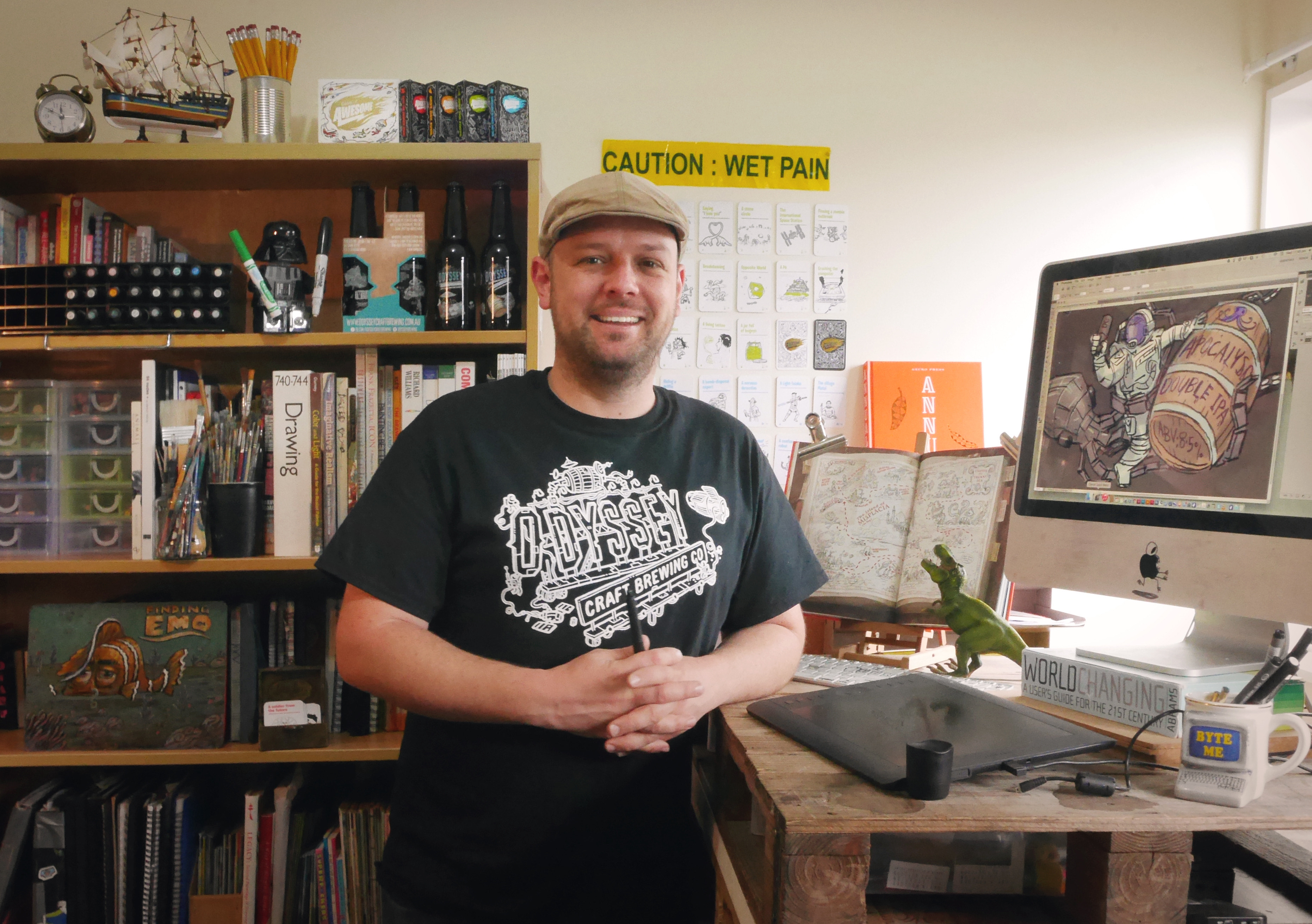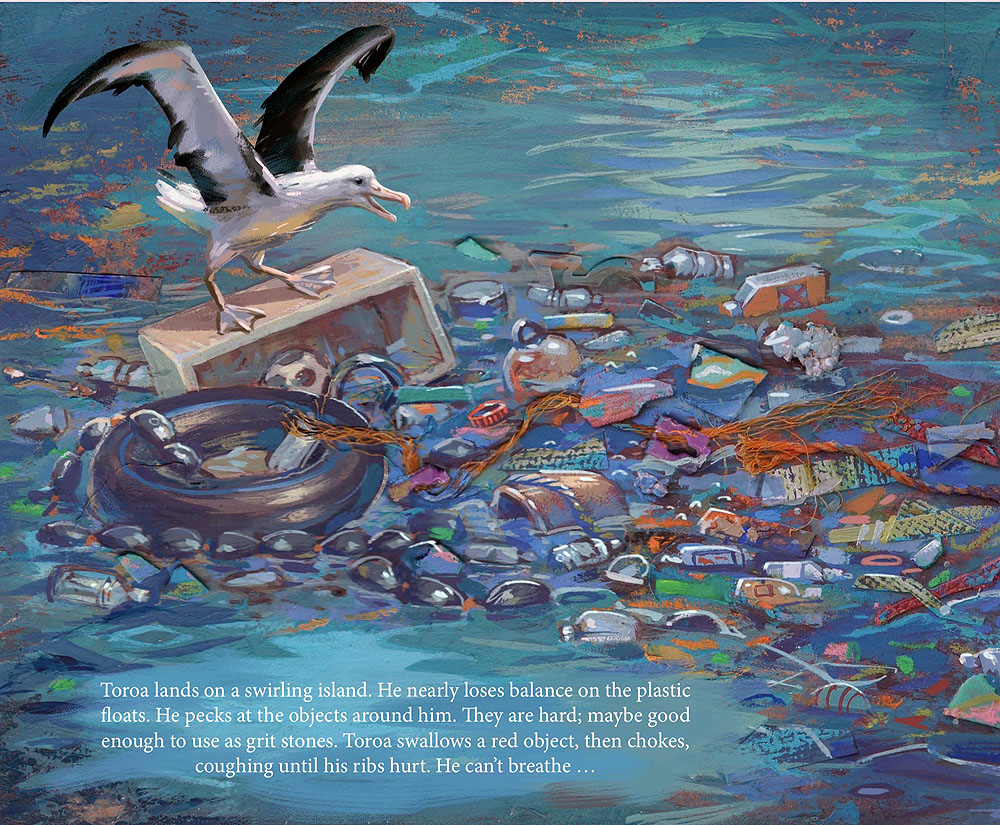 "Although albatross don't frequent the coast where I live and work, seabirds and the sounds of waves are ever present. Toroa in Māori means 'albatross', and is also the given name of the 500th chick hatched at the Taiaroa Head Royal Albatross Colony. The six months spent researching, drawing and painting the book Toroa's Journey left me in awe of this amazingly resilient individual and his species' ability to overcome natural challenges. There were also many moments of sadness and frustration over the less natural challenges they face." - Gavin Mouldey, Kapiti Coast, New Zealand, illustrator, Toroa's Journey.
Jamie Watts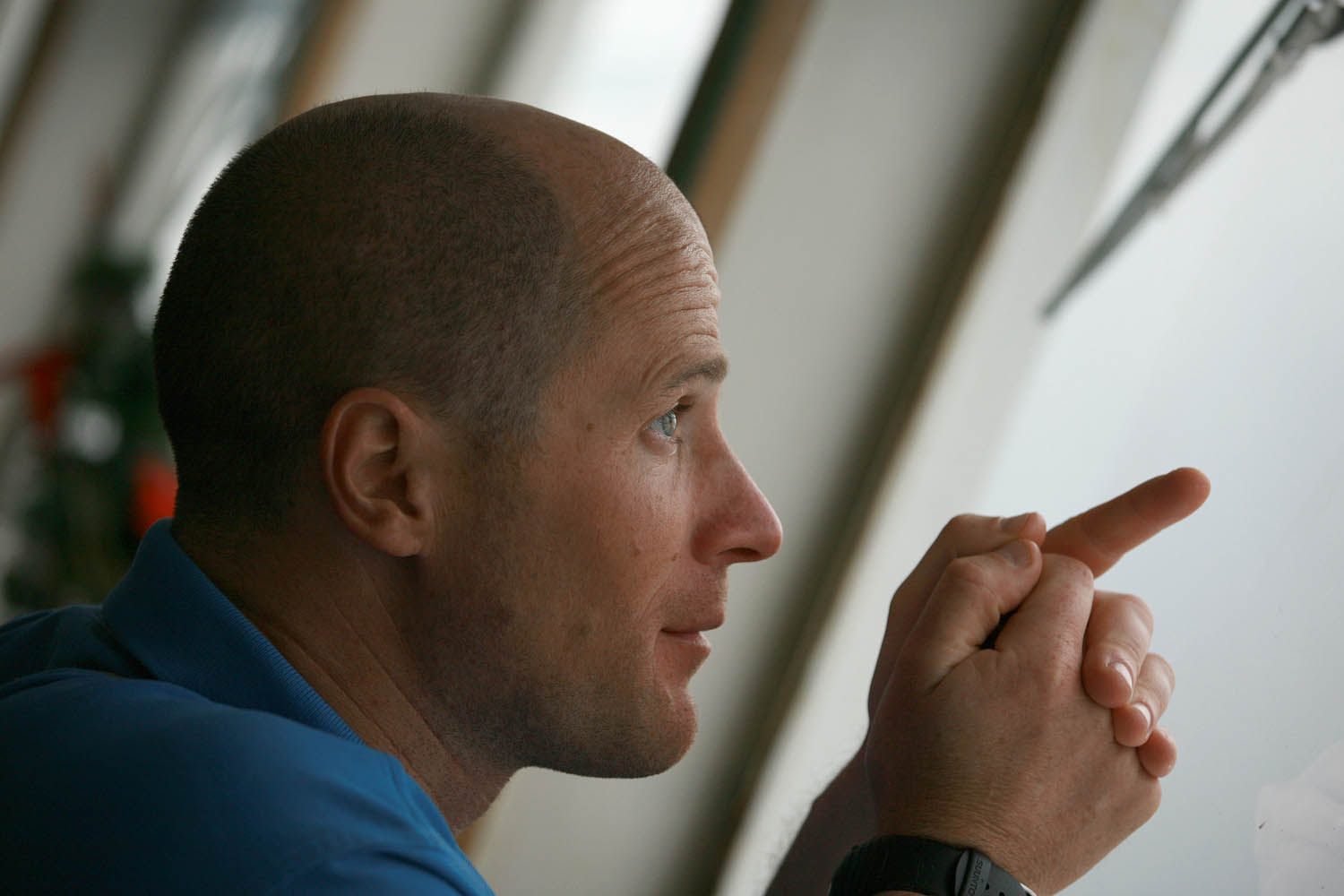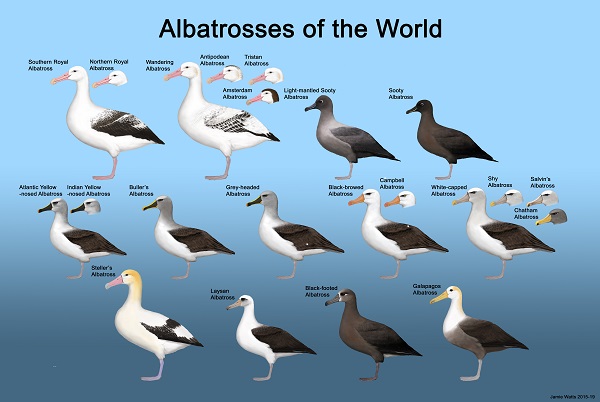 "Albatrosses remain under serious threat, although heroic efforts from a few have slowed the impact of fisheries on some populations. World Albatross Day aims to celebrate the exquisite beauty of these animals, and remind us to work harder to bring them back from the brink." - Jamie Watts, UK, illustrator, lecturer and expedition guide.
Leigh Wolfaardt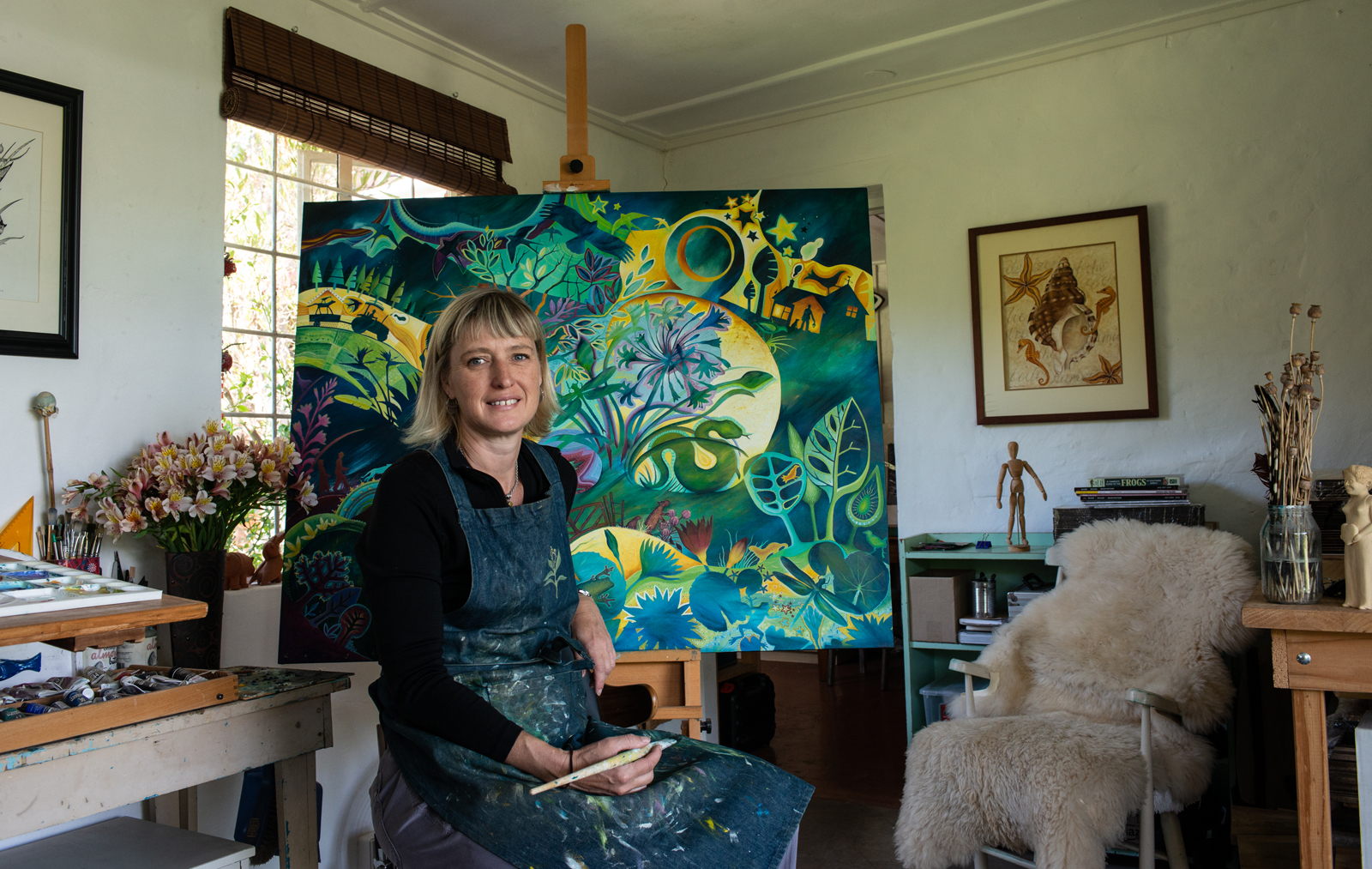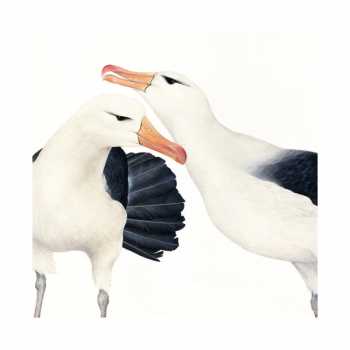 "Albatrosses are truly magnificent creatures, an absolute wonder and delight to observe in flight, gliding effortlessly above the waves. They are a never-ending source of inspiration for my art. World Albatross Day provides an important opportunity to promote awareness of these wonderful, but highly threatened, denizens of the oceans and skies." – Leigh Wolfaardt, South Africa, artist and illustrator.
With thanks to Kitty Harvill, Caren Loebel-Fried, Jamie Watts and Leigh Wolfaardt.
John Cooper, ACAP Information Officer, 01 October 2019