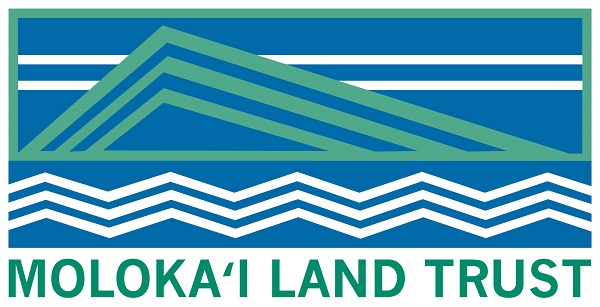 Molokai (260 km²) is the fifth largest of the "high" eastern islands in the Hawaiian Archipelago, along with the larger and more well-known islands of Hawaii, Kauai, Maui and Oahu. The Molokai Land Trust has as its mission " to protect and restore the land, natural and cultural resources of Moloka'i, and to perpetuate the unique Native Hawaiian traditions and character of the islands for the benefit of the future generations of all Moloka'i, particularly Native Hawaiians".
Along with other organizations the trust is working towards creating a new breeding colony of globally Near Threatened Laysan Albatross Phoebastria immutabilis on Molokai, utilizing decoys, broadcasting of calls and by erecting a predator-proof fence. Such colonies are regarded as "insurance" against the risks albatrosses face on the low-lowing atolls in the North-Western Hawaiian islands from climate-changed sea level rise and an increased incidence of storm surges.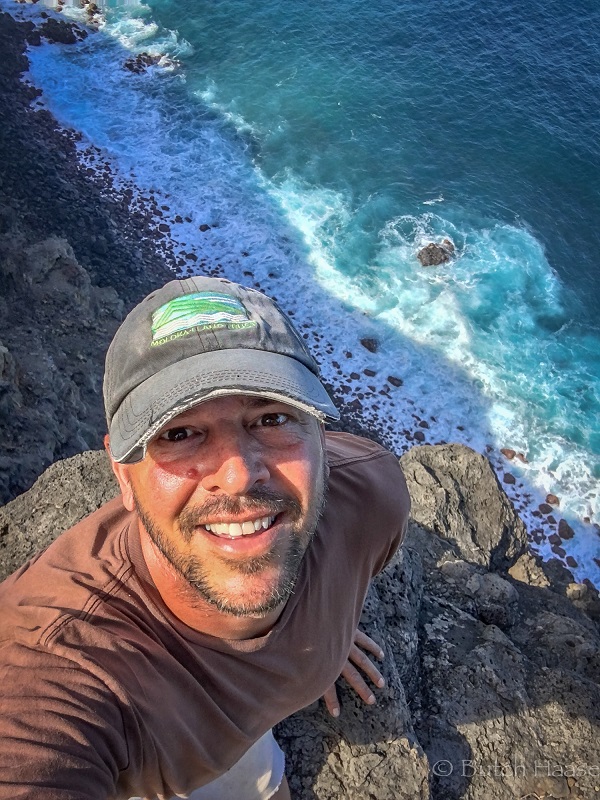 Butch Haase, Executive Director, Molokai Land Trust
Following reaching out, ACAP Latest News has heard from William "Butch" Haase, Executive Director of the Molokai Land Trust in support of this year's inaugural World Albatross Day:
"Molokai Land Trust is proud to support World Albatross Day coming up on June 19th. We have been working hard to create suitable protected habitat to support a Laysan Albatross nesting colony on the island of Molokai, Hawaii. We are looking to expand the project to 90 acres [36 ha] within a new predator-proof fence in the upcoming year with our partners American Bird Conservancy and the US Fish & Wildlife Service Coastal Program, Pacific Islands Area Office."
The Molokai Land Trust is one of number of environmental NGOs working to improve the conservation status of albatrosses and other seabirds on the Hawaiian Islands from Kure in the west to Hawaii ("Big Island") in the east. Pleasingly, many of them have already offered their support for 'WAD2020', as reflected in these pages.
With thanks to Butch Haase, Executive Director, Molokai Land Trust.
John Cooper, ACAP Information Officer, 08 June 2020