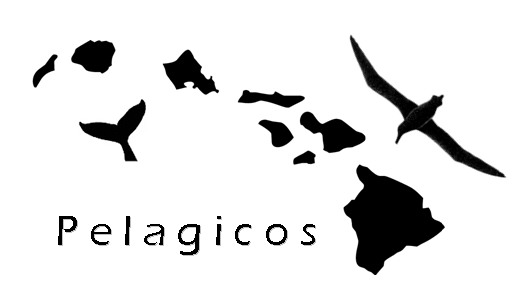 The Pelagic Ecology Lab (Pelagicos) at the Hawai'i Pacific University on the Hawaiian island of Oahu focuses on the ecology and conservation of large marine vertebrates (seabirds, mammals, turtles and predatory fishes). Our applied research seeks to incorporate an understanding of natural history and oceanography into the design of management strategies for highly mobile species and their dynamic habitats. To this end, undergraduate and graduate students have studied the distribution, movements, diet and plastic ingestion of North Pacific albatrosses. Our work includes performing necropsies of naturally deceased birds and sorting their boluses. We also use the results of our research to stimulate awareness and stewardship for seabirds and their oceanic habitats.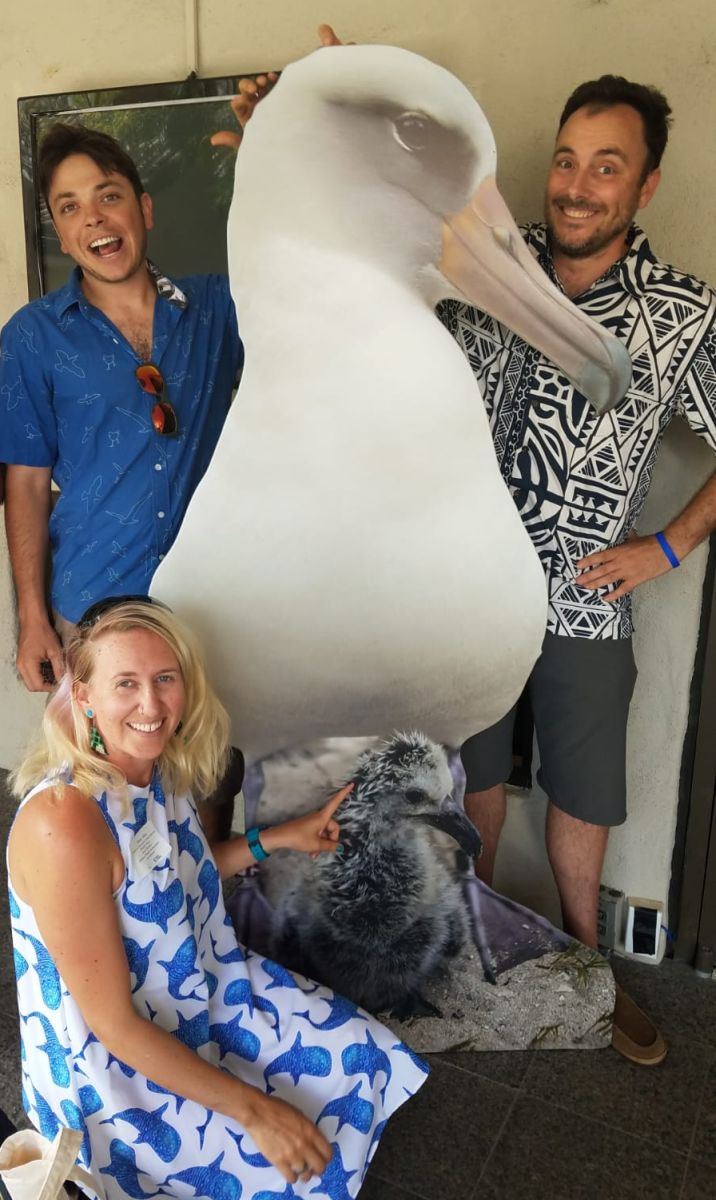 Albatross huggers Pelagicos graduate Ilana Nimz, David Golden & David Hyrenbach pose proudly with an image of Wisdom, Midway Atoll's 69-something Laysan Albatross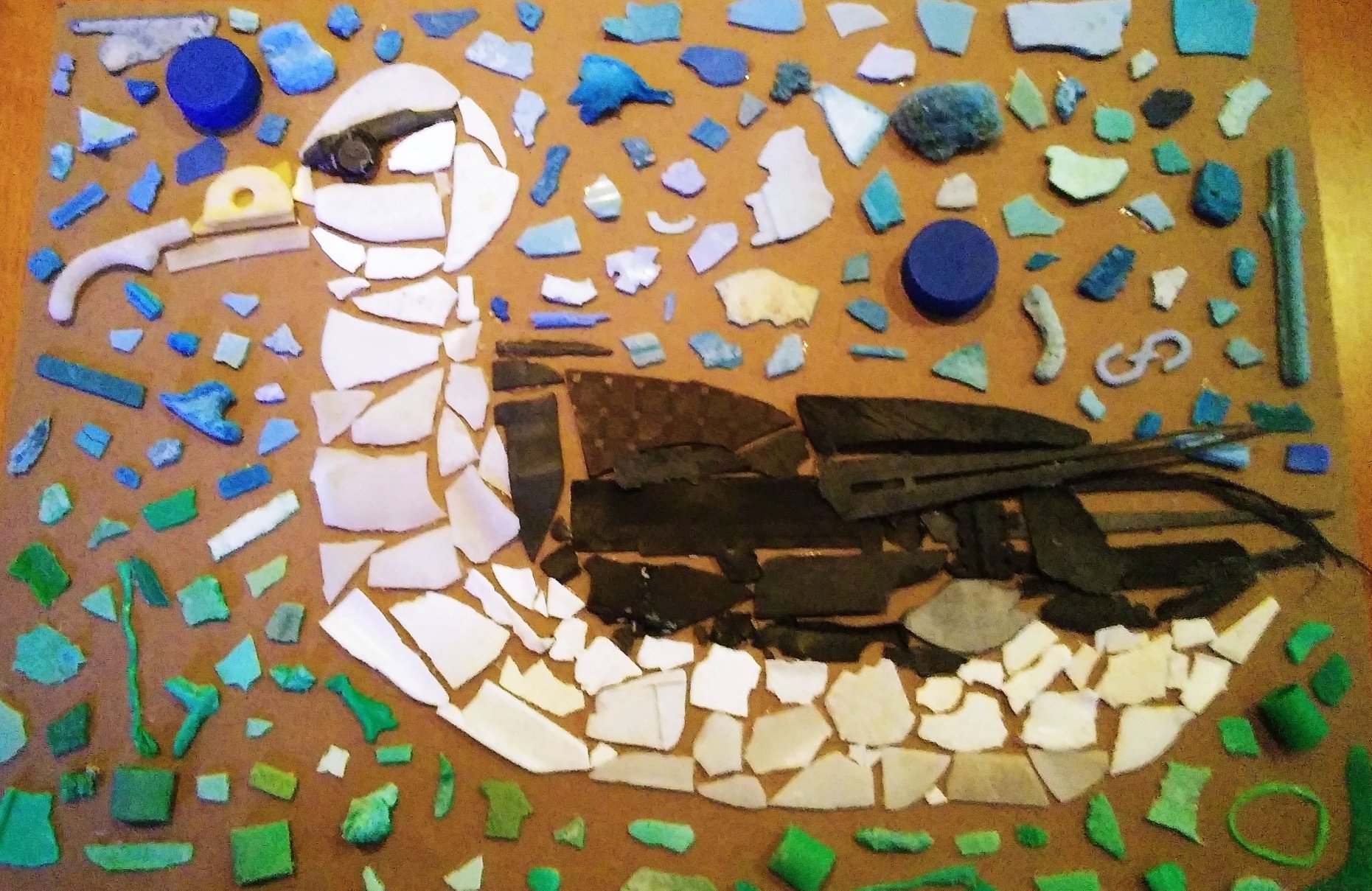 Laysan Albatross – marine debris collage. Courtesy of Pelagicos graduate student Jenn Urmston
ACAP Latest News reached out to Lab Leader David Hyrenbach to gain his laboratory's support for the inaugural World Albatross Day on 19 June. He writes in return: "Albatrosses are resourceful and superbly adapted to live in the vast oceanic environment, ranging over 1000s of kilometres in search for widely dispersed prey. Unfortunately, the same traits that make albatrosses consummate ocean voyagers, also make them susceptible to anthropogenic impacts from longline fisheries and marine pollution. World Albatross Day is an ideal way to raise public awareness and stewardship for albatrosses. Let's give these big birds some love!"
Pelagicos joins several other academic institutions working with seabirds in supporting World Albatross Day (click here).
David Hyrenbach, Pelagicos Lab, Hawai'i Pacific University, Oahu with John Cooper, ACAP Information Officer, 16 May 2020