Marc Parchow Figueiredo is a cartoonist residing in Portugal who produces an occasional comic strip under the name of Qual Albatroz. He is also a good friend of the Agreement, having produced several specially commissioned albatross cartoons pro bono to bring some light humour to ACAP Latest News over the last decade (click here).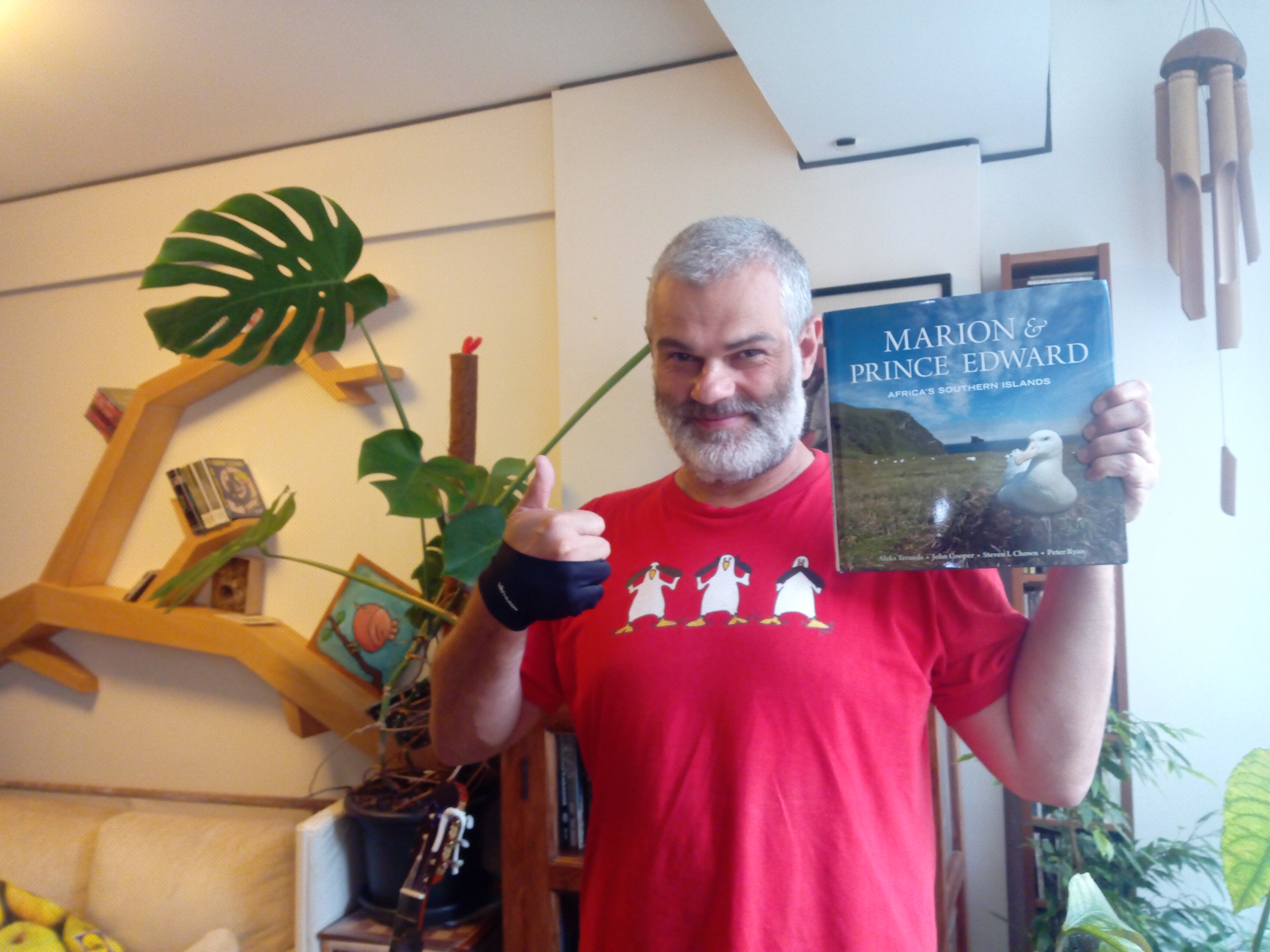 Marc Parchow of Qual Albatroz - with a gift from ACAP Latest News
In his new cartoon for tomorrow's inaugural World Albatross Day, he touches on the serious situation we all find ourselves having to face: the COVID-19 pandemic that is ravaging most parts of the world, with the 13 Parties to the Agreement not left untouched. The pandemic has been affecting activities towards the conservation of albatrosses in many countries. In New Zealand researchers have been evacuated from islands, in several South American countries observers have been unable to get out to sea, and a four-decade-long monitoring study of individually marked Wandering Albatrosses has come to a shuddering halt on one sub-Antarctic island with no field workers left on site to band this year's chicks and mark next season's nests. ACAP Latest News will be featuring these and other examples in a future post.
Meanwhile, enjoy Marc's cartoon as we look forward to celebrating all things albatross tomorrow on the very first World Albatross Day!

And in Portuguese!
With grateful thanks to Marc Parchow of Qual Albatroz.
John Cooper, ACAP Information Officer, 18 June 2020