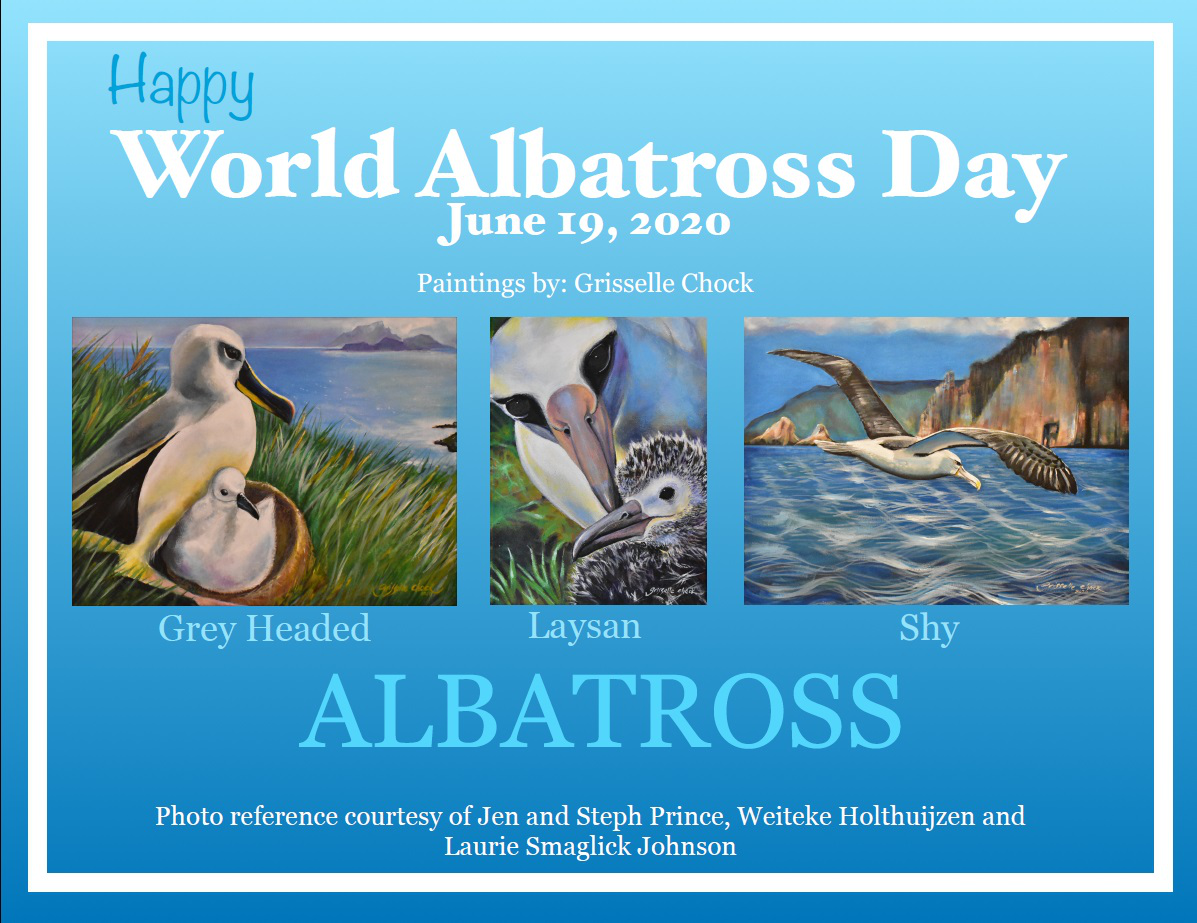 By Grisselle Chock, Artists & Biologists for Nature for World Albatross Day 2020

ACAP Latest News is particularly pleased to have been able to collaborate with Artists & Biologists Unite for Nature (ABUN) on its 30th Project earlier this year. The project's task was to paint and draw the world's 22 species of albatrosses that could then be used as online images to help raise awareness of the inaugural World Albatross Day on 19 June. No less than 77 artists produced 324 paintings and drawings for ACAP's use – far more than was ever expected. To round off 'World Albatross Week 2020" here are just two of the works. More may be viewed here.
Grisselle Chock, who painted the three portraits above, has written to ACAP Latest News on the occasion of today's World Albatross Day: "I am an artist residing in Berea, Ohio, USA. I was trained first as a painter and also as an illustrator and graphic designer. I have an interest in nature conservation art and in doing my part to help threatened species around the world, which explains why I've joined ABUN. I hope my small contributions can make a difference and bring awareness to the threats these beautiful creatures are facing."
+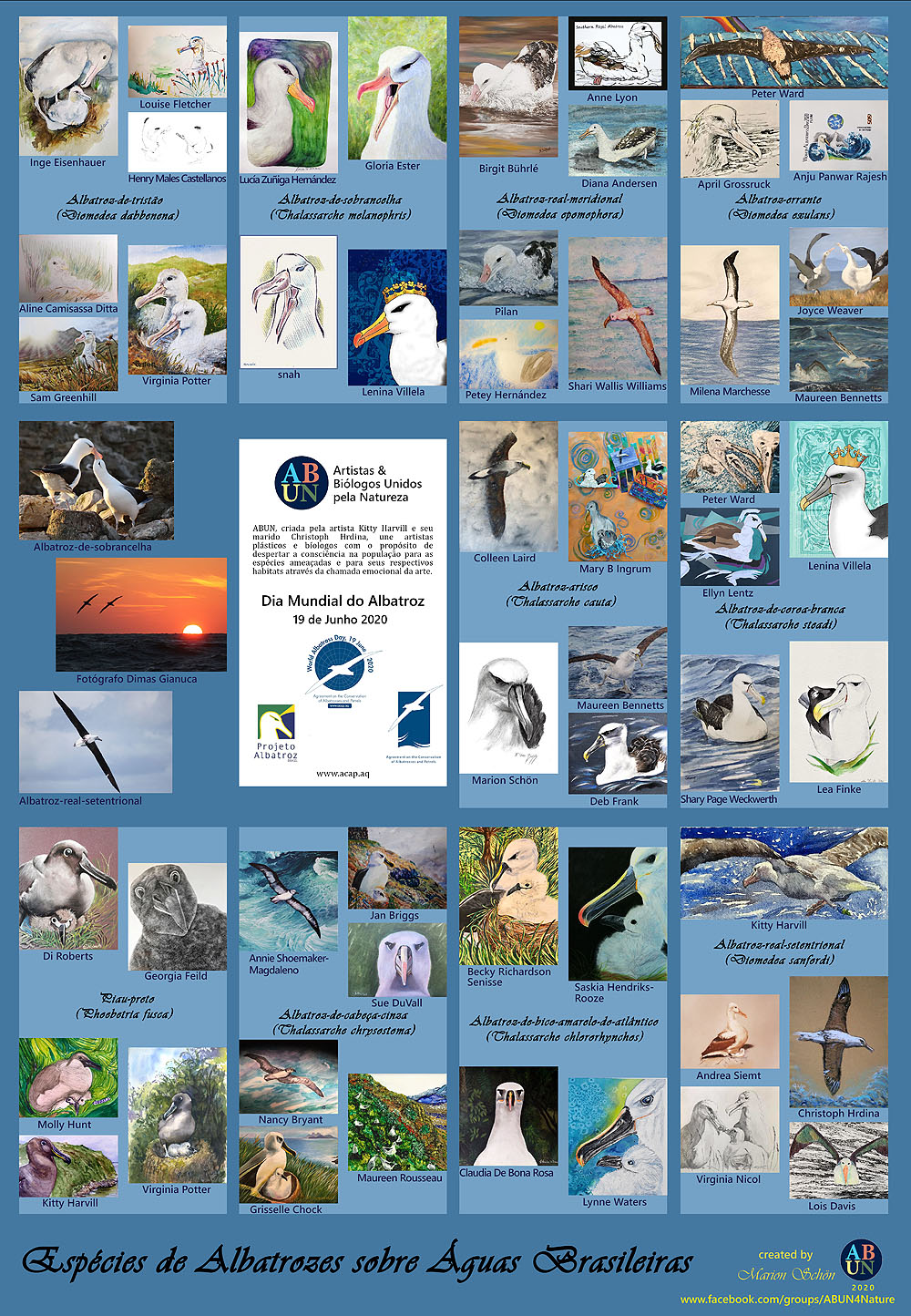 The second artwork depicts the 11 species of albatrosses that visit the waters of Brazil, compiled by ABUN artist Marion Schön from her colleagues' work to acknowledge the help given by that country's Projeto Albatroz to the project. ABUN Founder, Kitty Harvill, herself domiciled in Brazil, writes: "Albatrosses that fly over Brazilian waters are featured here by the talented artists who have given generously of their time and talent to create artwork of them."
ABUN has also produced a World Albatross Day video with specially composed music entitled 'Flight of the Albatross' and a poster with artwork from all 77 contributing artists to help ACAP draw attention to the conservation crisis that continues to be faced by albatrosses.
Explore the World Albatross Day section on this website, accessible from the home page, to see the several other ways ABUN artworks have been used to illustrate educational materials.
It is hoped that for 'WAD2021' next year ABUN will agree to take on the project of painting the other nine ACAP-listed species - seven petrels and two shearwaters. The artists will need lots of red paint if they aim to depict a feeding scrimmage by giant petrels around a seal carcass!
John Cooper, ACAP Information Officer, 19 June 2020