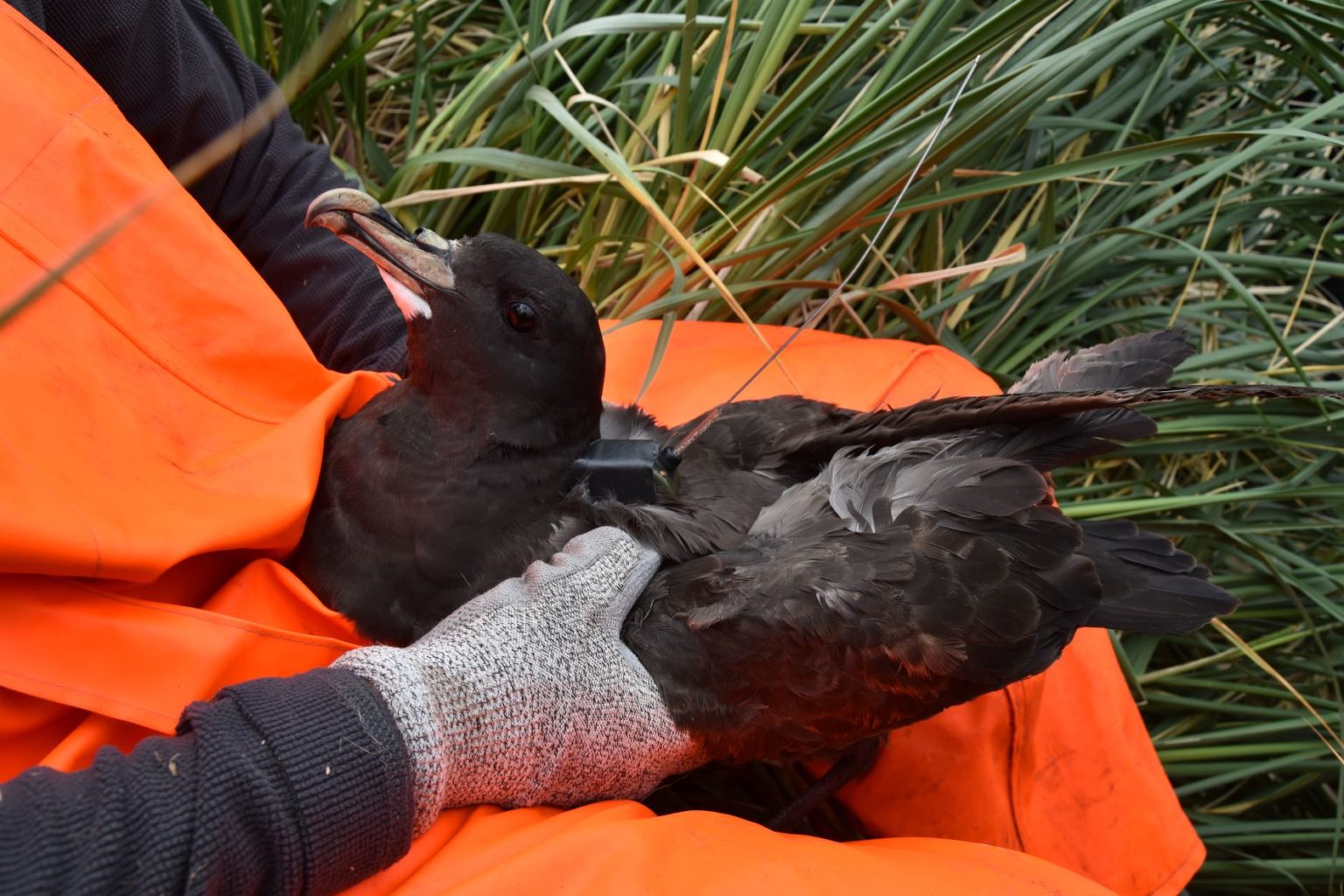 A White-chinned Petrel is fitted with a tracking sensor; photograph by Richard Phillips
Insights from the second year of a British Antarctic Survey's study analysing at-sea distributions of White-chinned Petrels Procellaria aequinoctialis from South Georgia (Islas Georgias del Sur)* has revealed significant differences in feeding patterns across breeding sites.
The multi-year study, Spatial Segregation of Seabirds at South Georgia, led by Dr Victoria Warwick-Evans, aims to identify the at-sea distribution and fisheries overlap of birds from different colonies to pinpoint high-risk areas and address bycatch impacts on the species.
Satellite transmitters were fitted to adult petrels incubating eggs in December 2022 at two locations, King Edward Point and Bird Island. The birds' movement will be tracked until the late chick-rearing phase (when the batteries in the device run out). Early tracking data has revealed birds from King Edward Point and Bird Island travel to similar foraging areas on the Patagonian Shelf and near the Antarctic Peninsula, however, so far only birds from King Edward Point have fed in waters to the north or east of South Georgia.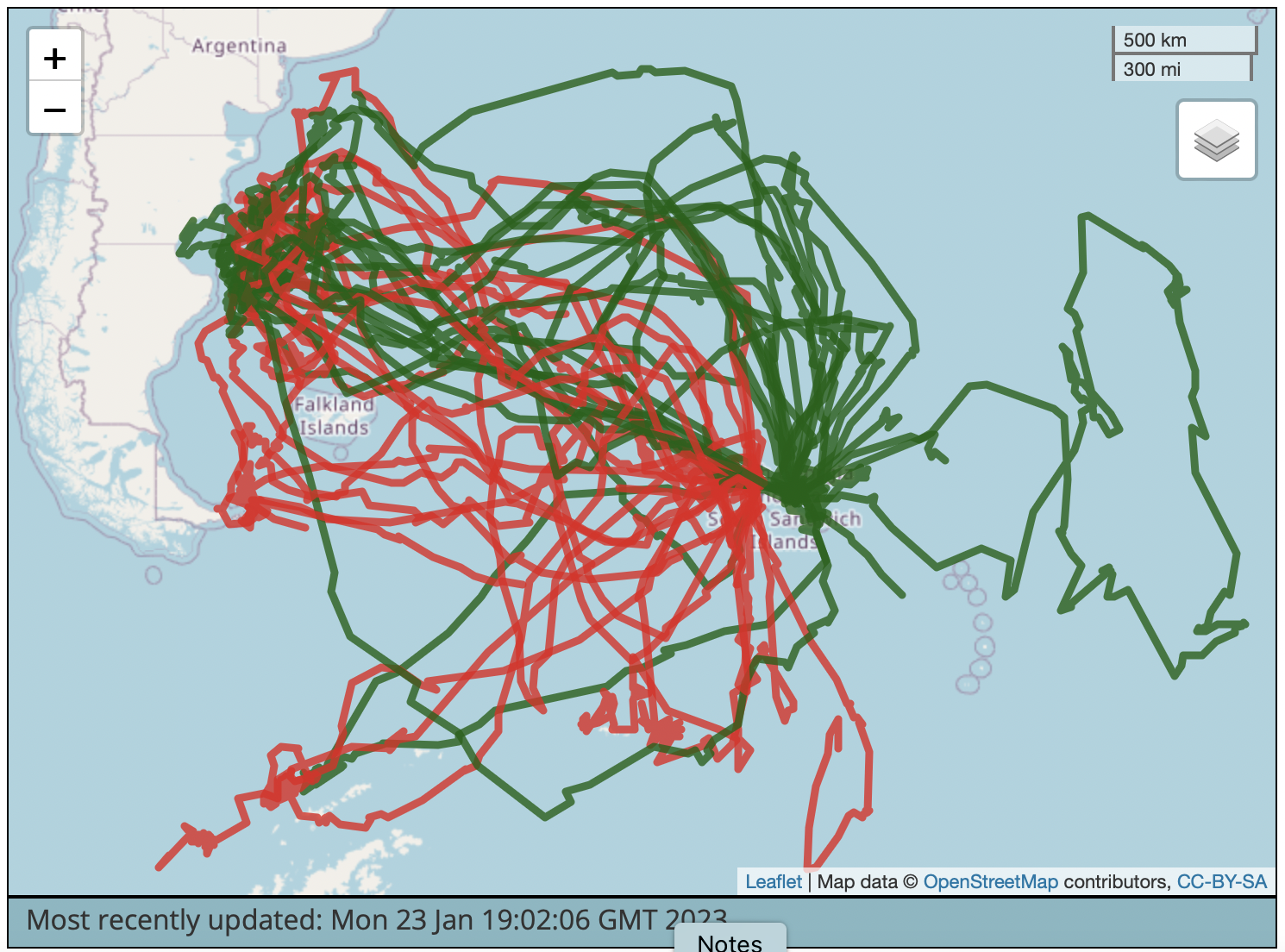 A map showing the routes of White-chinned Petrels tracked from Bird Island (red) and King Edward Point (green)
"The main aims of the project are to map the at-sea distributions and habitat preferences of birds breeding at different sites across South Georgia, and to identify the fishing fleets that likely pose the highest risk. This increased knowledge will focus conservation and management efforts and help safeguard the future of these globally important seabird populations." Project leader, Dr Victoria Warwick-Evans
White-chinned Petrels are one of the most frequently killed seabirds in South American fisheries and the majority of those birds comes from breeding populations in South Georgia.
Four species are the focus of the ongoing study: Wandering Albatrosses, Northern Giant Petrels, Southern Giant Petrels and White-chinned Petrels. More information about the project, including an interactive map showing the tracks in near real-time, can be found at the British Antarctic Survey website.
25 January 2023
*A dispute exists between the Governments of Argentina and the United Kingdom of Great Britain and Northern Ireland concerning sovereignty over the Falkland Islands (Islas Malvinas), South Georgia and the South Sandwich Islands (Islas Georgias del Sur y Islas Sandwich del Sur) and the surrounding maritime areas.