At its most recent Advisory Committee meeting (AC11) ACAP decided to inaugurate a World Albatross Day, to be held on 19 June each year - the date the Agreement was signed in Canberra, Australia in 2001. ACAP will be spending the period until 19 June next year advertising the day via social media and in other ways, so that come the day interested communities around the world can start to become involved with activities, events, media releases and the like.
As part of publicizing World Albatross Day prior to its inauguration, field teams working with albatrosses at breeding localities have been requested to make a suitably-worded banner advertising the 19 June event to draw attention to the birds' conservation crisis. The banner would then be photographed with the field workers in a suitable setting in the general vicinity of breeding albatrosses. Gough Island was the first locality to rise to the challenge, now followed by Bird Island farther south in the Atlantic.
British Antarctic Survey's Albatross Zoological Field Assistant Rosie Hall based on Bird Island has made a banner out of an old mattress cover using stencils, fabric pens and stock marker spray paint. She writes to ACAP Latest News: "Having had a calm day yesterday [23 August] (by Bird Island's standards! – the banner was still catching the wind even when guyed down) I've photographed the World Albatross Day banner I've made out in the vicinity of a Wanderer chick, mindful of the South Georgia [Islas Georgias del Sur]*standard five metres away from wildlife rule (unless working under a science permit)."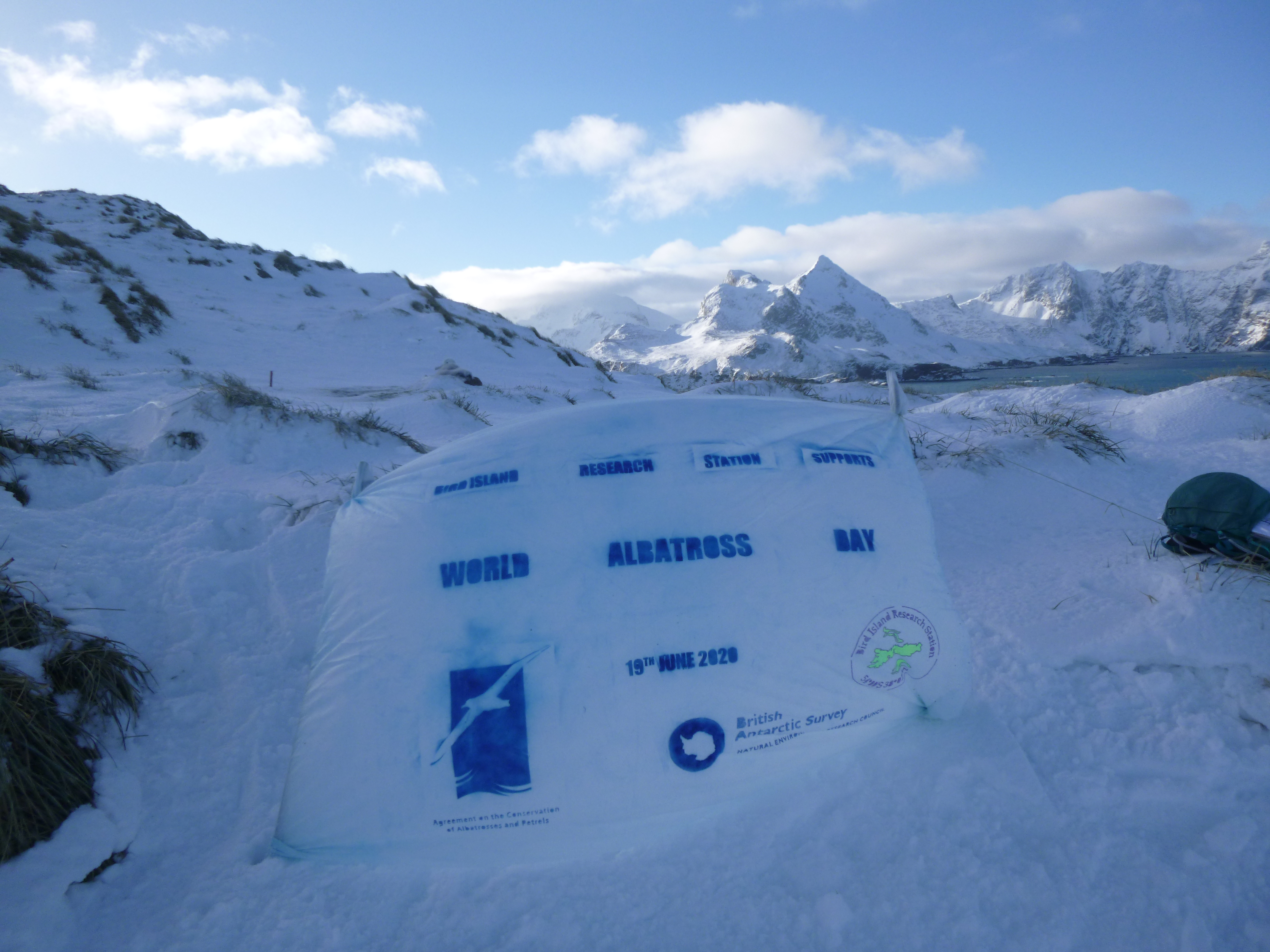 Bird Island's World Albatross Day banner displayed in the snow. A Vulnerable Wandering Albatross Diomedea exulans chick is just visible in the background above 'Bird Island' on the banner; photograph by Rosie Hall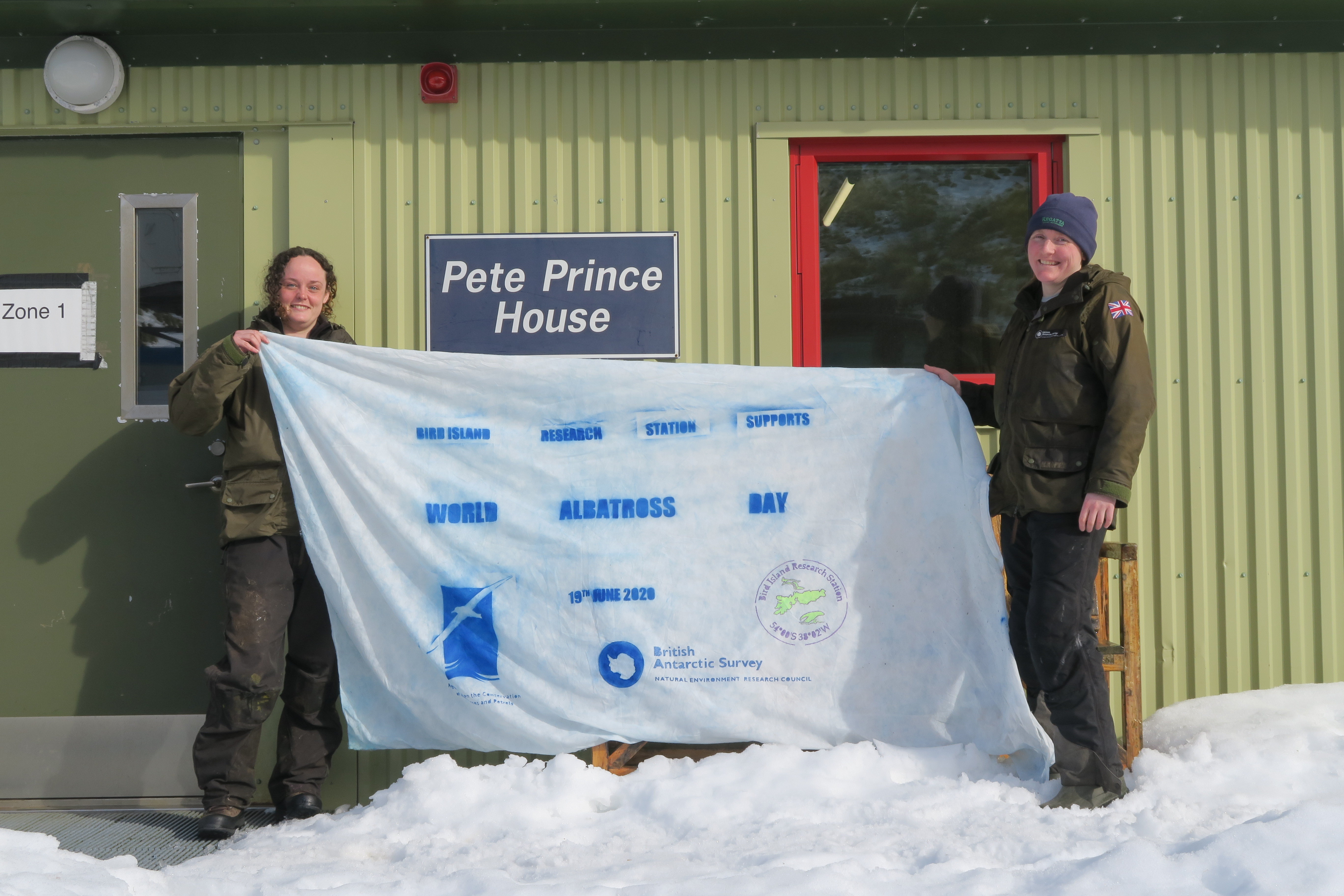 Rosie Hall, Albatross Zoological Field Assistant (right) displays her World Albatross Day Banner with Claire Fraser, Seal Zoological Field Assistant (left) outside Pete Prince House on Bird Island. Peter Alexander Prince, PM (1948-1998) studied albatrosses on the island in several innovative ways, including pioneering the use of artificial nests that incorporated weighing balances to record meal sizes and growth
Photograph by Mark Whiffin
Later in the year the Bird Island banner will get more outings as the summer-breeding albatrosses return. It's expected to stand out more once the winter snow has gone!
With thanks to Rosie Hall.
John Cooper, ACAP Information Officer, 09 September 2019
*A dispute exists between the Governments of Argentina and the United Kingdom of Great Britain and Northern Ireland concerning sovereignty over the Falkland Islands (Islas Malvinas), South Georgia and the South Sandwich Islands (Islas Georgias del Sur y Islas Sandwich del Sur) and the surrounding maritime areas.