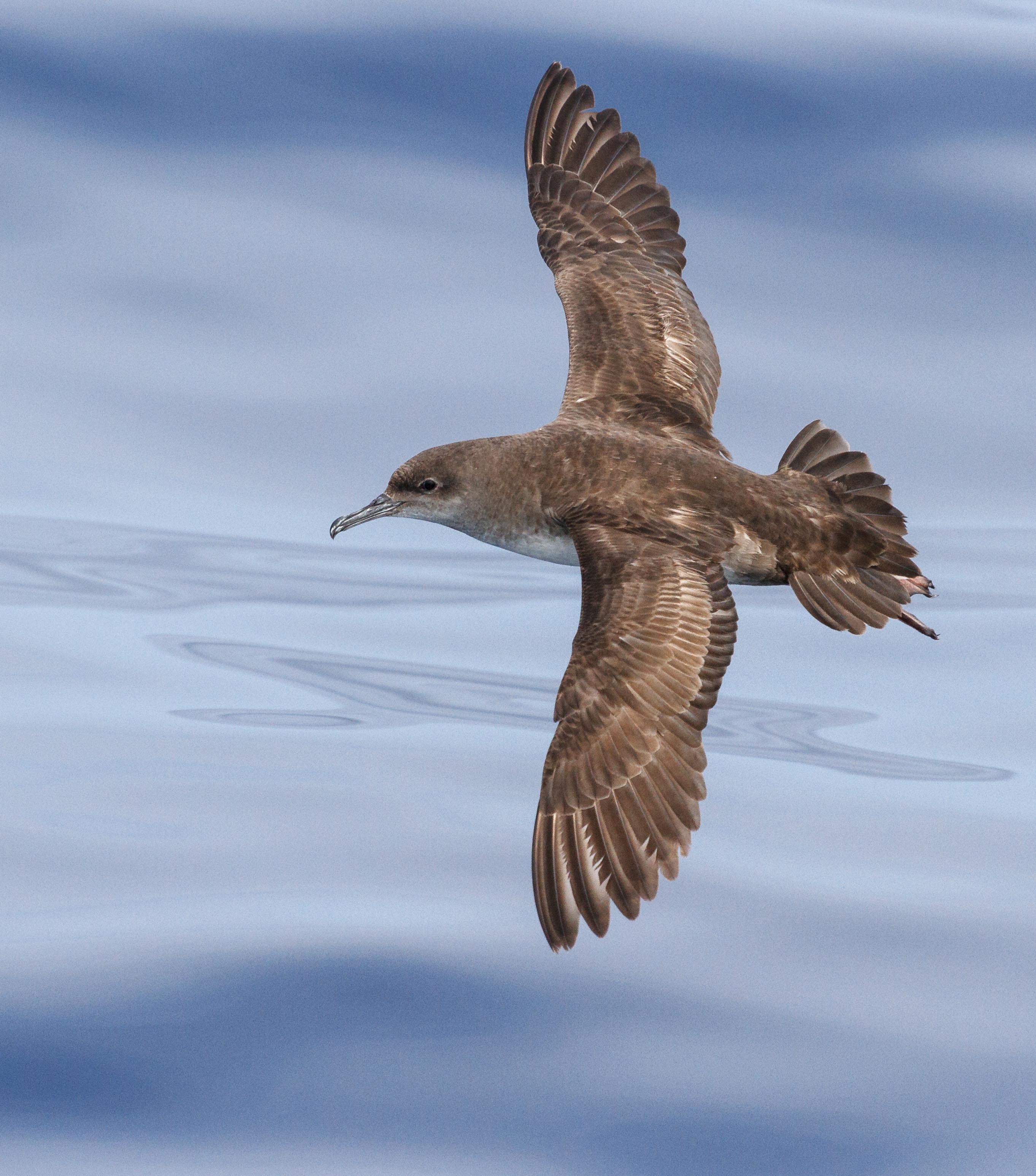 An ACAP-listed Balearic Shearwater in flight; photograph by Pep Arcos
The Great Backyard Bird Count (GBBC) is almost upon us and this year ACAP is encouraging all procellariiform admirers to get involved and boost the number of ACAP-listed species in the count.
The GBBC is a great example of citizen science, providing researchers with a valuable snapshot of global bird populations. This year marks the 26th Anniversary of the annual event, taking place over four days from Friday 17 February to Monday 20 February. Participants are asked to spend a minimum of 15 minutes (there is no maximum) on one of more of the four days, recording the birds they observe before submitting their checklist online at birdcount.org.
During the 2022 GBBC, 21 out of 31 ACAP-listed species were represented, with over 600 individual birds reported to the count from participants located across the globe including: Antarctica, Argentina, Australia, Chile, Ecuador, the Falkland Islands*, New Zealand, South Georgia and the South Sandwich Islands*, Spain and the U.S.A.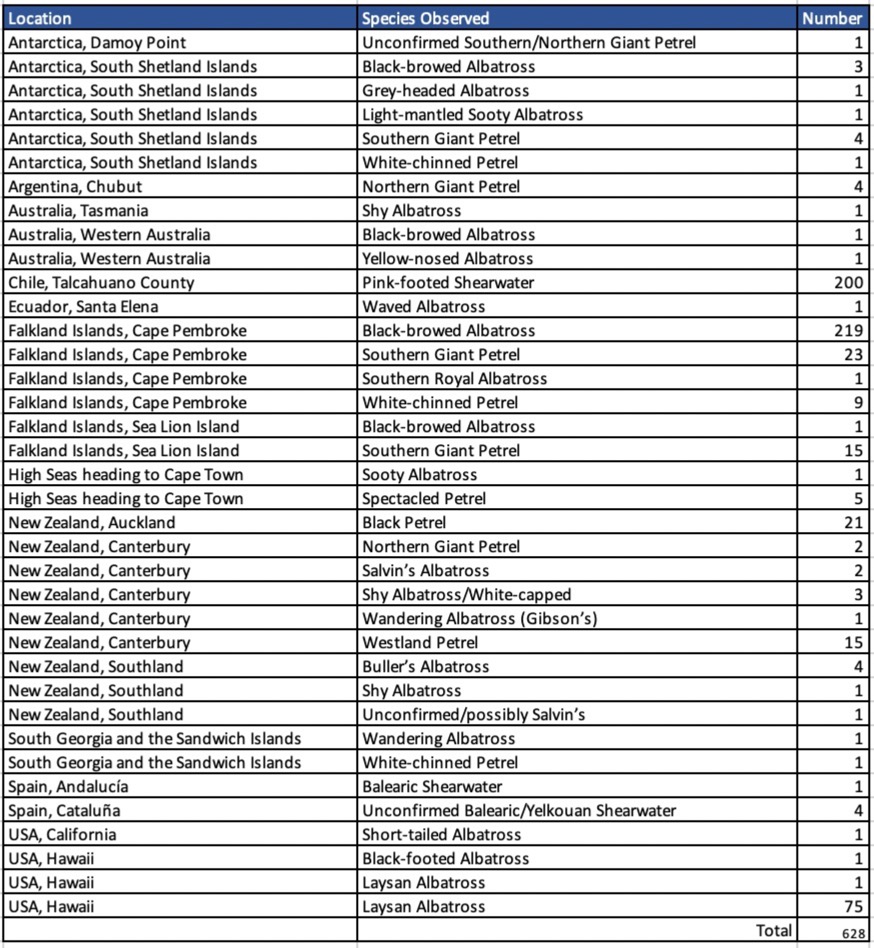 The location,species and number of individual ACAP-listed birds reported to the 2022 Great Backyard Bird Count; sourced from birdcount.org
The Great Backyard Bird Count is an initiative of The Cornell Lab, the National Audubon Society and Birds Canada. More information on the GBBC including how to participate can be found at birdcount.org.
*A dispute exists between the Governments of Argentina and the United Kingdom of Great Britain and Northern Ireland concerning sovereignty over the Falkland Islands (Islas Malvinas), South Georgia and the South Sandwich Islands (Islas Georgias del Sur y Islas Sandwich del Sur) and the surrounding maritime areas.
13 February 2023