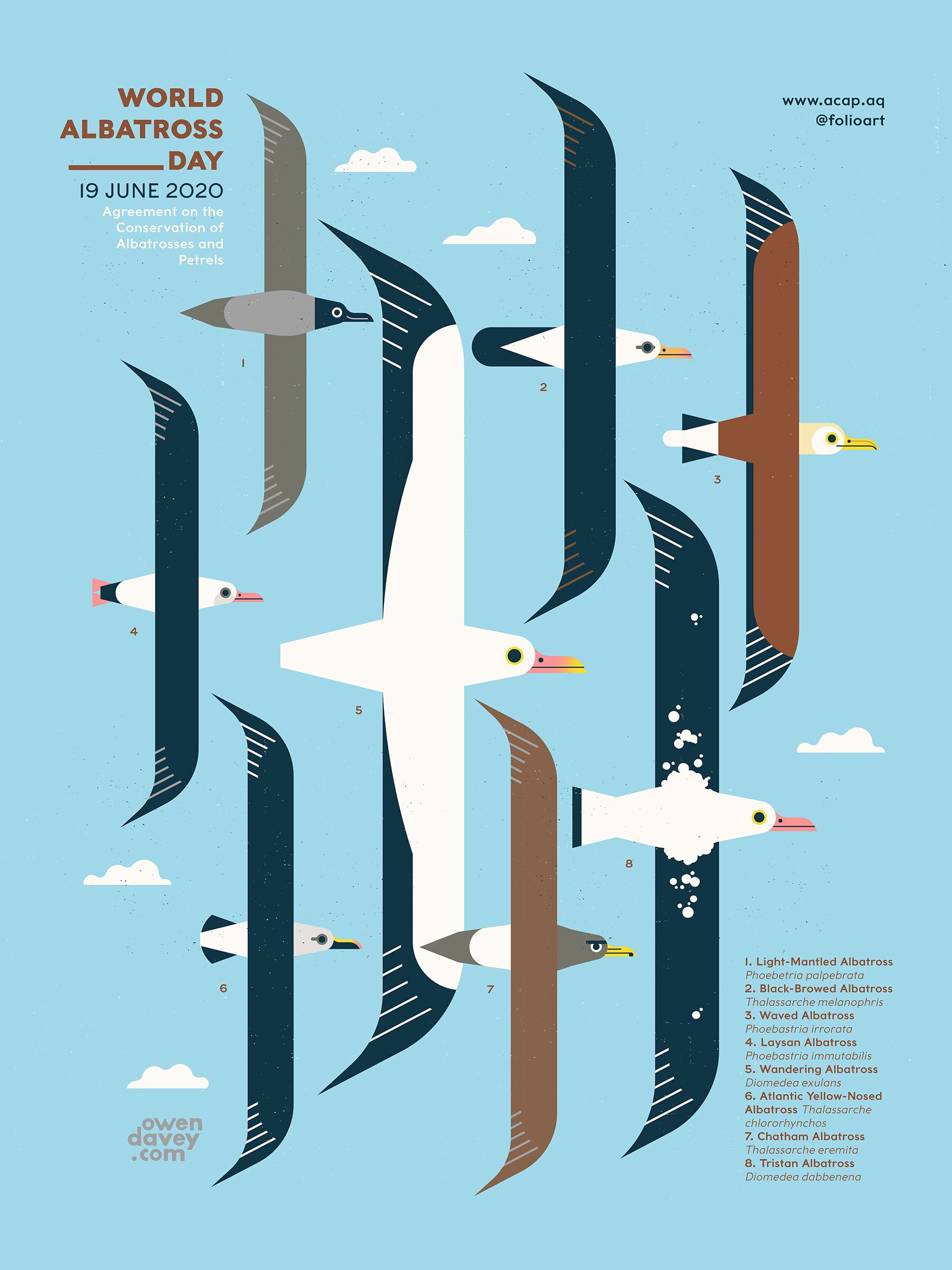 Owen Davey is an award-winning illustrator based in Leicestershire, United Kingdom, producing posters, charts and picture books. He has worked as a professional freelance illustrator since graduating from Falmouth University with a First Class BA (Hons) Degree in Illustration in 2007.
"I've always loved drawing since I was a kid. As I grew up, I didn't really want to do anything else. When I was taught what an Illustrator was, I did everything I could to become one and make a living from it" (click here).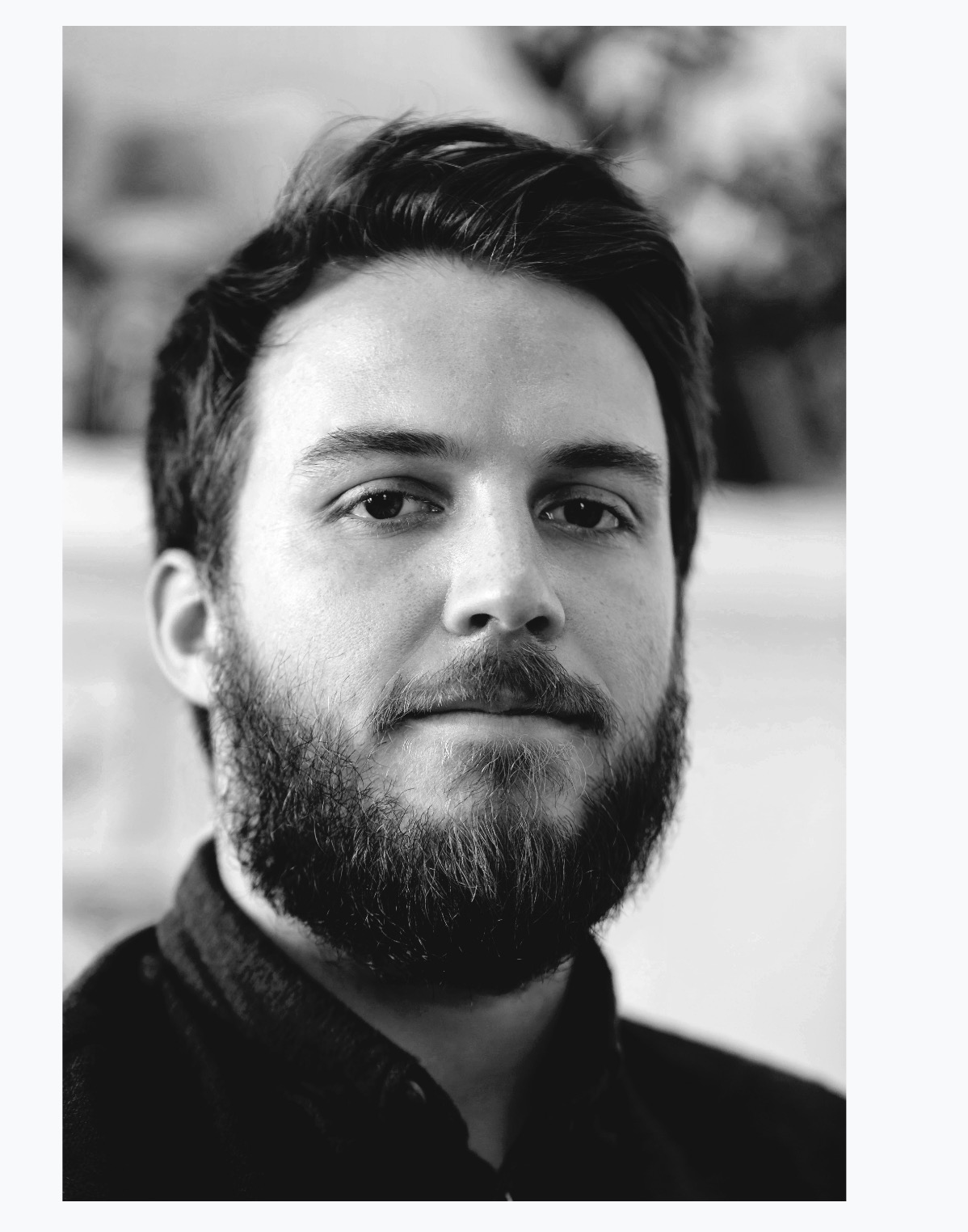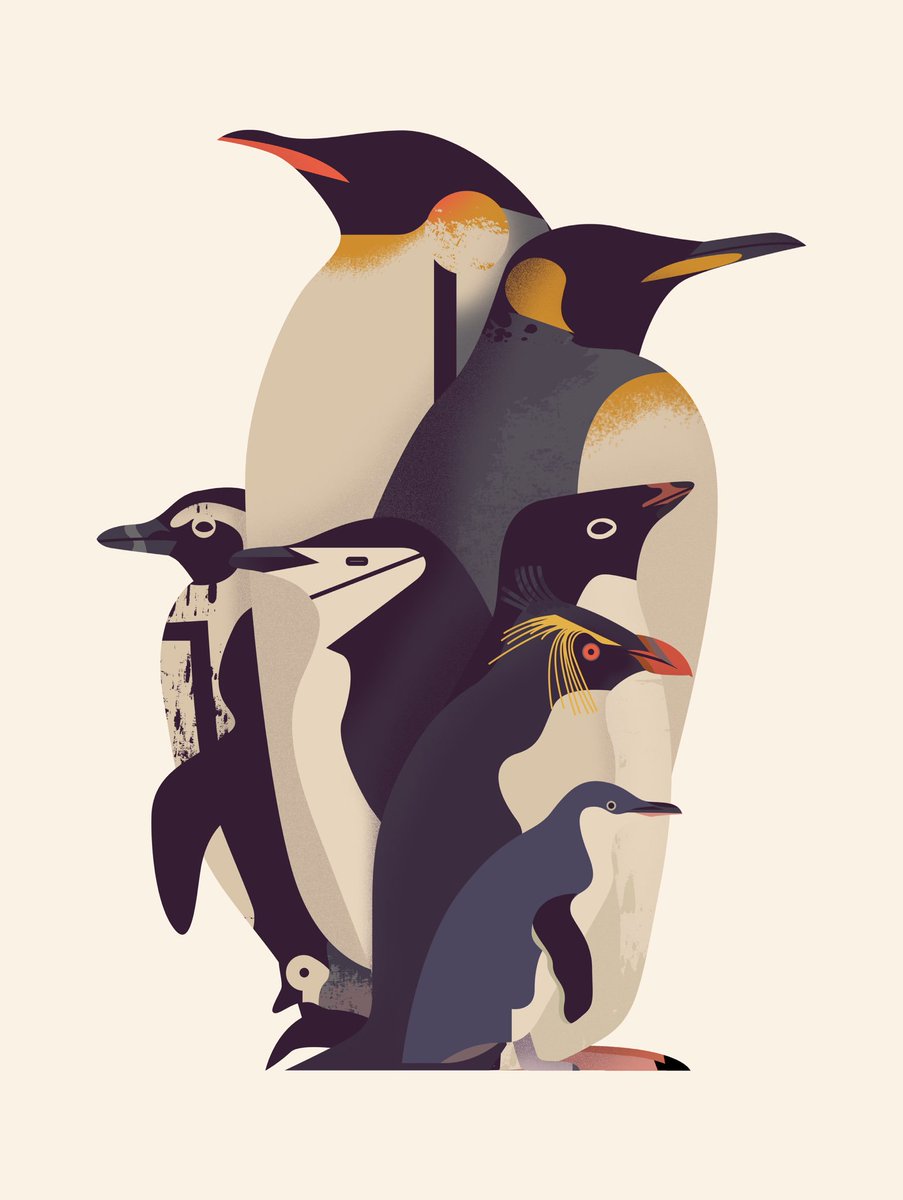 Among the many posters to view on his website are those that depict groups of animals, created in his distinctive style. This year he produced a penguin poster for April's World Penguin Day. This came to the attention of marine ornithologist, Michelle Risi, currently working on penguins, albatrosses and other seabirds on Gough Island in the South Atlantic. Michelle is the person who first suggested a World Albatross Day to ACAP; she now serves on ACAP's World Albatross Day Intersessional Group and has taken the lead on the 'banner challenge' which is helping increase awareness of the day and of the conservation crisis albatrosses are facing.
Michelle made contact with Owen Davey through his agent and obtained his agreement to produce an albatross poster for next year's inaugural World Albatross Day without charge. Supplied with a suggested list of species to illustrate, Owen went ahead, showing us drafts and then accepting our comments (such as adding protruding pink feet for the Laysan Albatross). Owen decided he wanted to depict the birds in flight as they are known for their long-distance travel.
The final version, depicted here, includes representatives of all four albatross genera and examples from both hemispheres. An attempt was made to include a suite of species so that no ACAP Party with breeding populations was left unrepresented, although we were constrained by selecting only eight of the 22 species for illustration. The sizes of the birds relative to each other in the illustration is meant to be a realistic depiction of the real life-size differences between the eight species.
As well as designing a handsome pro bono poster for ACAP, Owen has written to ACAP Latest News in support of World Albatross Day:
"It is immensely important to preserve the diversity of animal life on our planet and minimise the impact we have on it. Sadly, thousands of albatrosses have suffered as a direct result of humans and our unsustainable and short-sighted use of the planet's resources. Conservation efforts often have to begin with education, increasing public awareness of key issues facing these creatures. By informing people on how to make better choices as consumers and voters, we can begin to reduce our negative influence on their natural lifestyles. I'm so the pleased that my poster design for World Albatross Day 2020 can be used to try to bring about positive change and highlight the need to protect these majestic birds."
Information on how to obtain the poster will be posted to ACAP Latest News soon.
With grateful thanks to Owen Davey, his agent Kim Meech of the This email address is being protected from spambots. You need JavaScript enabled to view it. illustration agency, and Michele Risi, Gough Island Restoration Programme.
John Cooper, ACAP Information Officer, 09 December 2019, updated 10 November 2019