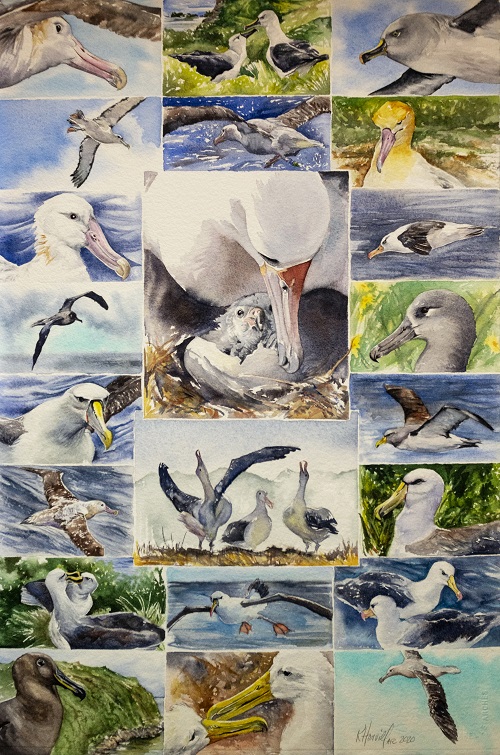 "All for One, One for All – Albatross" by Kitty Harvill
Artists for Conservation (AFC) is holding its annual International Exhibit of Nature in Art this month. Kitty Harvill, co-founder of Artists and Biologists Unite for Nature (ABUN) writes that she is proud to have her 22 x 15 inch [56 x 38 cm] painting "All for One, One for All – Albatross" depicting all 22 species of albatrosses accepted into this year's juried exhibition. Her piece was originally created for this year's first World Albatross Day (WAD2020) on 19 June. It is available for free downloading as a high-quality poster suitable for printing out and framing (along with several other posters created from art by ABUN members).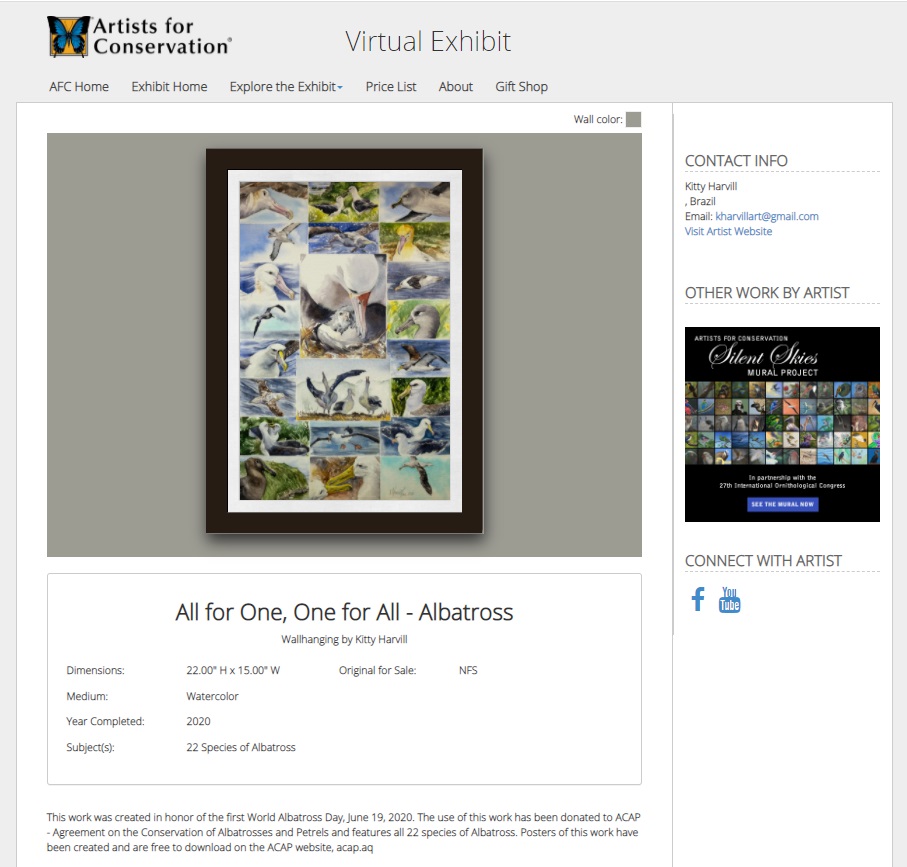 "All for One, One for All – Albatross" displayed online in the virtual exhibit
AFC states on its website that it holds the world's top conservation-themed art exhibit and sale. Most of the artwork in the exhibit is for sale with at least 40% of proceeds benefiting conservation and environmental education, with each artwork dedicated to supporting a conservation organization of the artist's choice. However, Kitty's albatross work is marked not for sale. View all the artwork in this year's virtual exhibit here.
With thanks to Kitty Harvill.
John Cooper, ACAP Information Officer, 07 October 2020