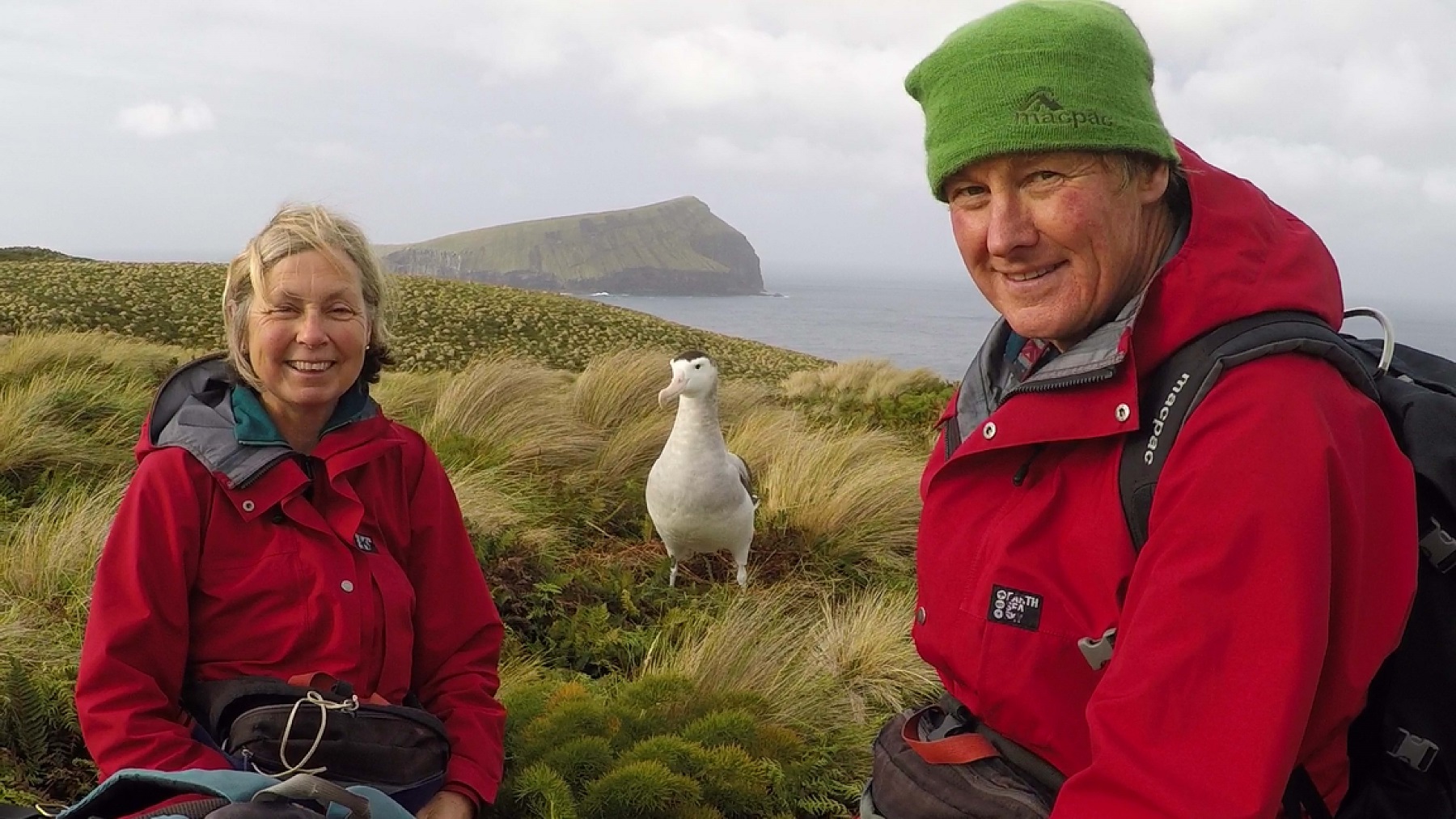 Kath Walker (left) and Graeme Elliott with a male Antipodean Albatross on Antipodes Island
ACAP's congratulations go to Kath Walker of New Zealand's Department of Conservation on being appointed an Officer of the New Zealand Order of Merit for services to wildlife conservation in the New Year Honours List 2023 by King Charles III.
"She and her partner [Graeme Elliott] have monitored the health of albatross populations in the subantarctic annually since 1991, much of it in their own time. Through this, Dr Walker and her partner discovered both Gibson's and Antipodean albatross populations were in a critical condition and have worked to alert others and to find solutions" (click here).
The New Zealand Order of Merit was instituted by Royal Warrant dated 30 May 1996. The Order is awarded to those "who in any field of endeavour, have rendered meritorious service to the Crown and the nation or who have become distinguished by their eminence, talents, contributions, or other merits".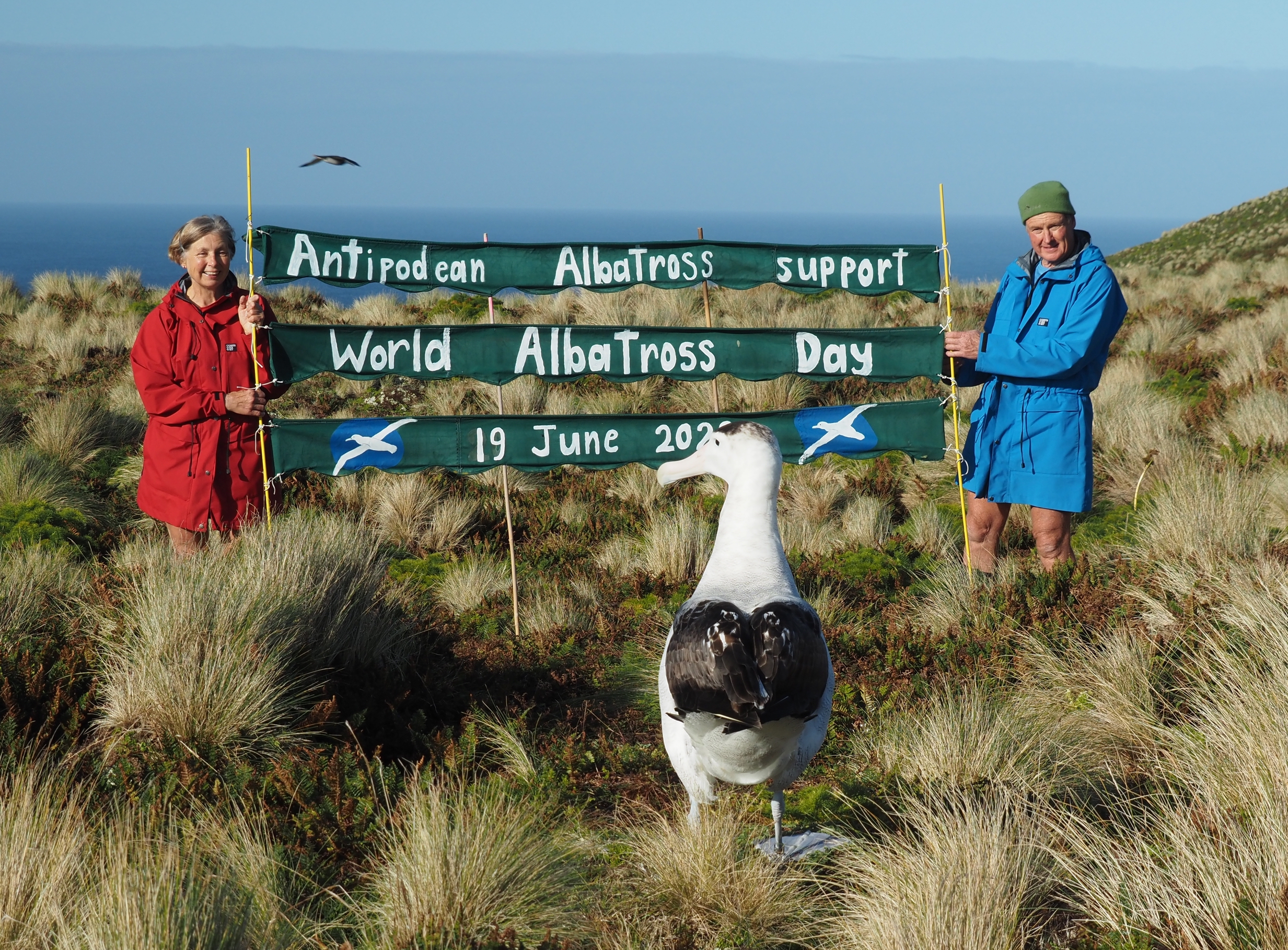 Kath Walker (left) and Graeme Elliott with their World Albatross Day 2020 banner behind an adult non-breeding male Antipodean Albatross - who walked into the frame (click here)

Read Kath Walker's photo essay on the globally Endangered and Nationally Critical Antipodean Albatross Diomedea antipodensis written for the ACAP website.
Kath Walker is not the only person who has worked to connserve ACAP-listed albatrosses and petrels in New Zealand to be so honoured. Retired helicopter pilot Peter Garden ONZM received the same award in 2016 for his leading role in rodent eradications on seabird islands around the world (click here). In March last year, Kerry-Jayne Wilson MNZM, who had worked to conserve ACAP-listed Westland Petrels Procellaria westlandica, passed away. The year before she had written the ACAP Photo Essay for the globally Endangered and nationally Naturally Uncommon species.
Access publications by Kath Walker and Graeme Elliott on Antipodean Albatrosses and other news posts featuring them from here.
John Cooper, Emeritus Information Officer, Agreement on the Conservation of Albatrosses and Petrels, 05 January 2023, updated 06 January 2023