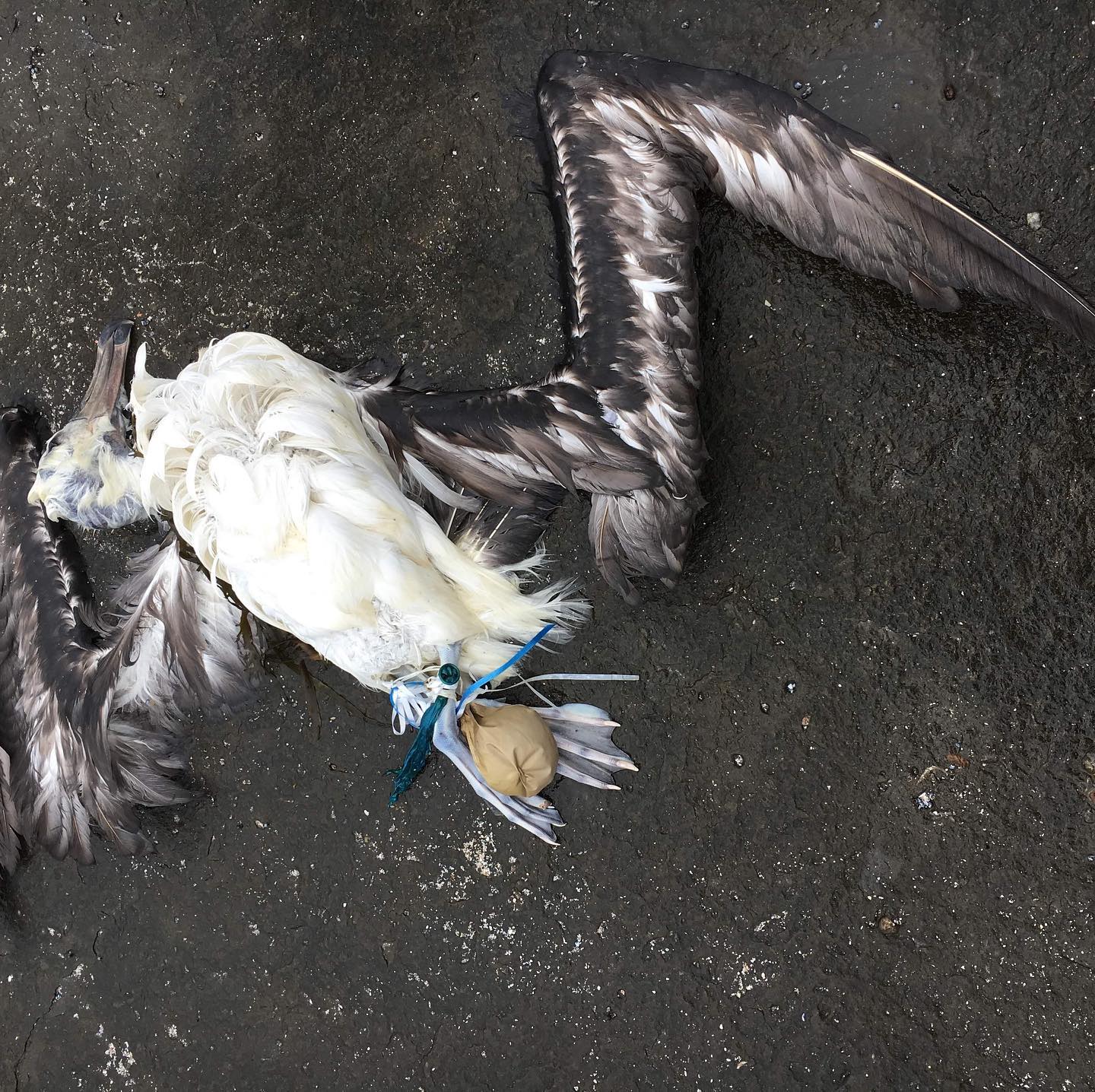 The entangled juvenile mollymawk albatross. A deflated blue and a partially inflated tan-coloured balloon are visible, along with blue and white plastic ribbons
No Balloon Release Australia has reported an albatross found washed up dead at Dolphin Point, near Ulladulla, New South Wales, Australia on 25 December with two balloons and ribbons wound tightly around its legs. The bird can be identified as a juvenile mollymawk Thalassarche sp. from its olive-brown bill colour.
Based on its predominantly dark underwings, the bird could either be a Black-browed T. melanophris or a Campbell T. impavida Albatross; the latter distinguished by its honey-coloured eye when adult from the dark brown eye of the Black-browed. However, juveniles of both closely related species have dark brown eyes, which anyway are not visible in the photograph. One online guide states that "juveniles of the two species are indistinguishable". Both species are regularly recorded in the waters off New South Wales.
At least five albatross species (including the Black-browed) and both giant petrels Macronectes sp. have been recorded killed by being entangled by or ingesting balloons and their attachments (click here).
With thanks to Karen Joynes, No Balloon Release Australia.
John Cooper, ACAP Information Officer, 30 December 2021