A juvenile Southern Royal Albatross Diomedea epomophora (globally Vulnerable) found in an emaciated condition on Whirinaki Beach near Napier on New Zealand's North Island last week has died after two days in captivity despite urgent treatment at the Massey University's Wildbase Hospital in Palmerston North. Its stomach was found to contain a flattened 500-ml plastic water bottle as well as balloon fragments. (click here).
According to the New Zealand Department of Conservation's Facebook page the autopsy suggests starvation was the likely cause of death, with the plastic items obstructing the stomach.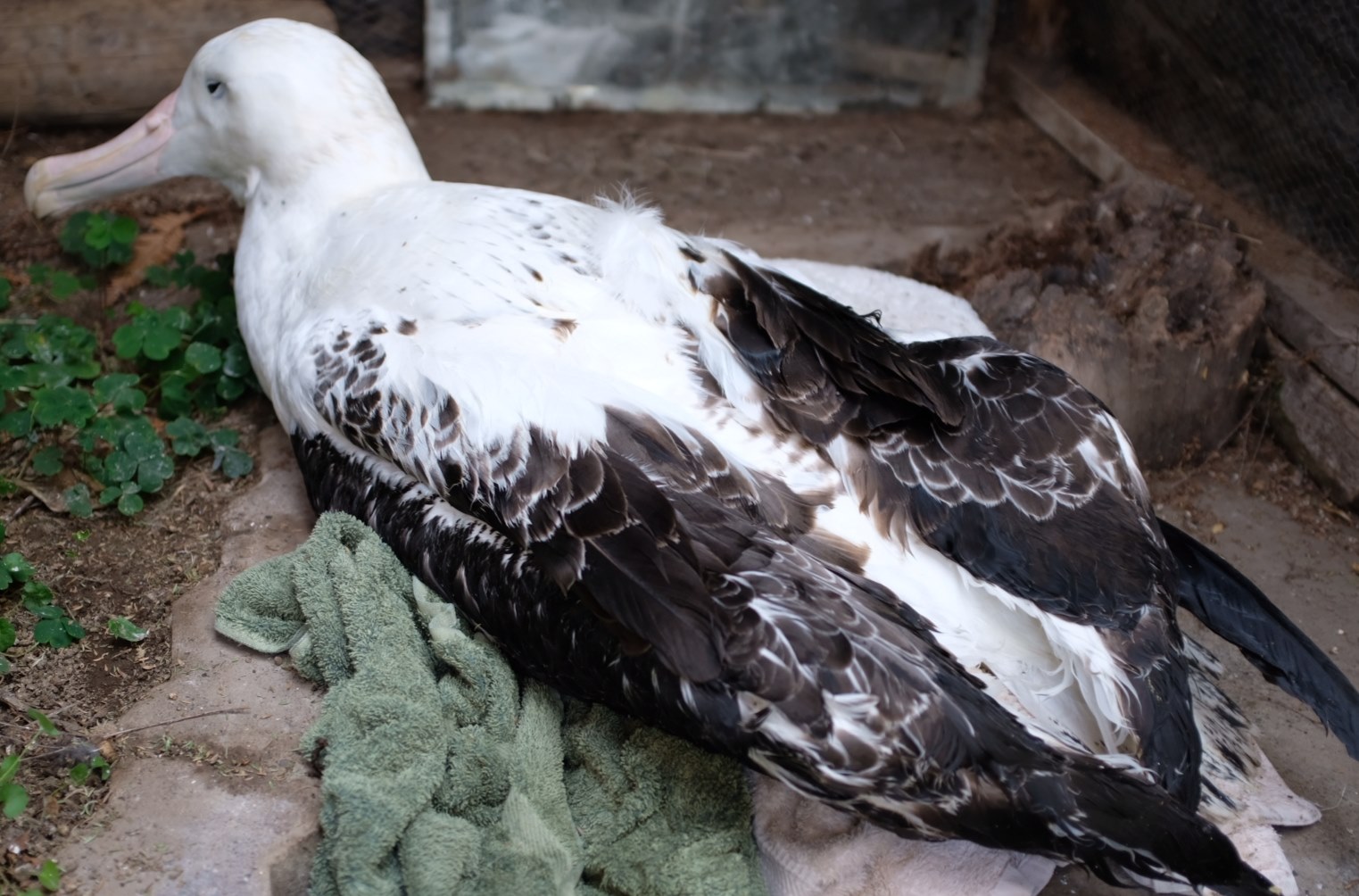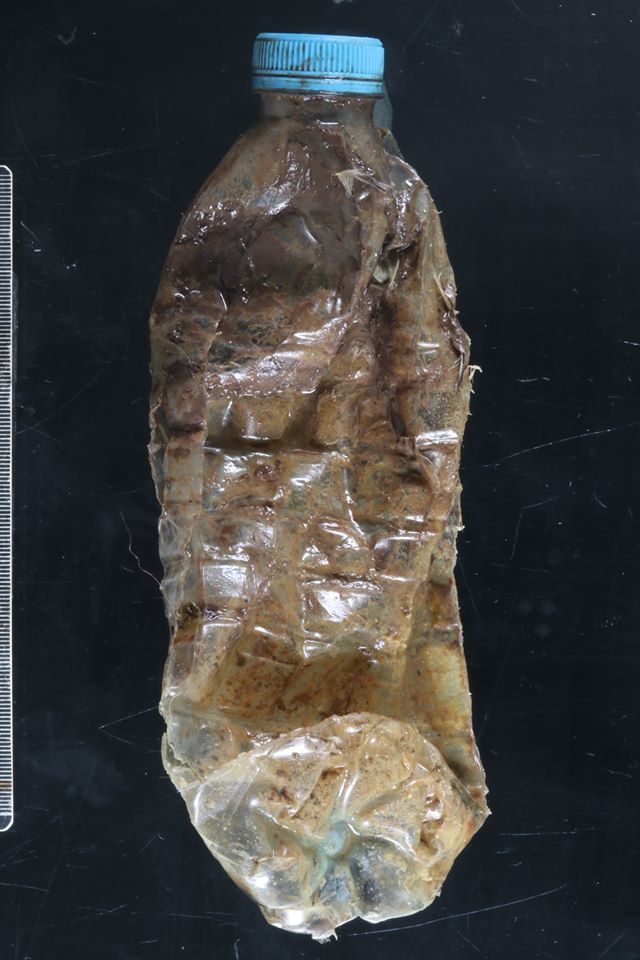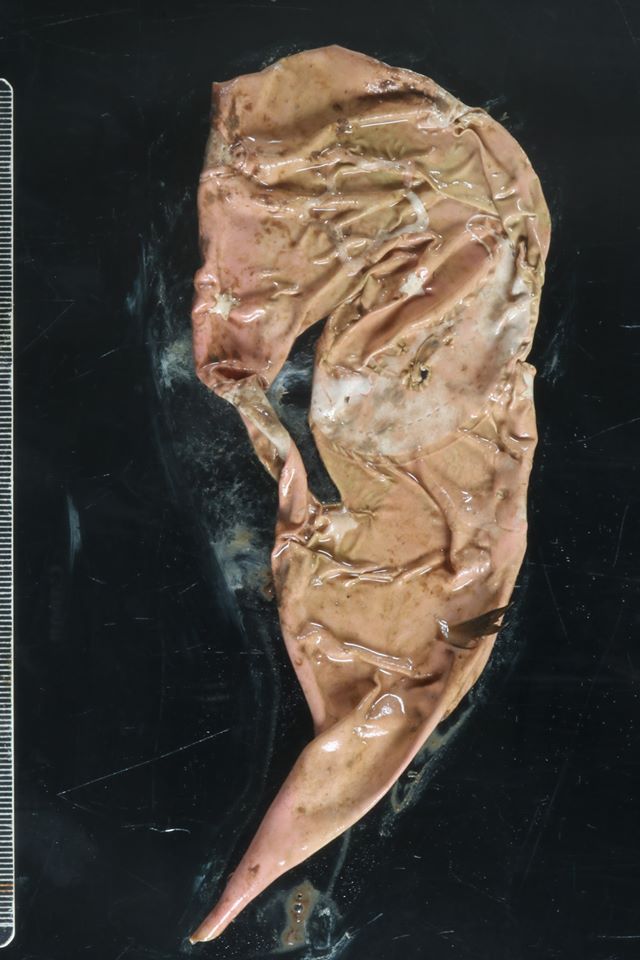 The juvenile albatross in captivity (top), the recovered plastic bottle (left) and balloon fragment (right); photographs from the New Zealand Department of Conservation.
ACAP Latest News has reported on many occasions of balloons and plastic objects swallowed by albatrosses of various species, including by closely related Southern Royal Albatross D. sanfordi chicks at Taiaroa Head, but never such an item as a half-litre plastic water bottle.
John Cooper, ACAP Information Officer, 22 January 2020, correction made 09 September 2020