Time-lapse of the assembly for the albatross cake baked by Janine Schoombie in support of World Albatross Day 2020.
This is a representation of Grey-headed Albatross Ridge on Marion Island where thousands of Grey-headed Albatrosses breed.
Music by AshamaluevMusic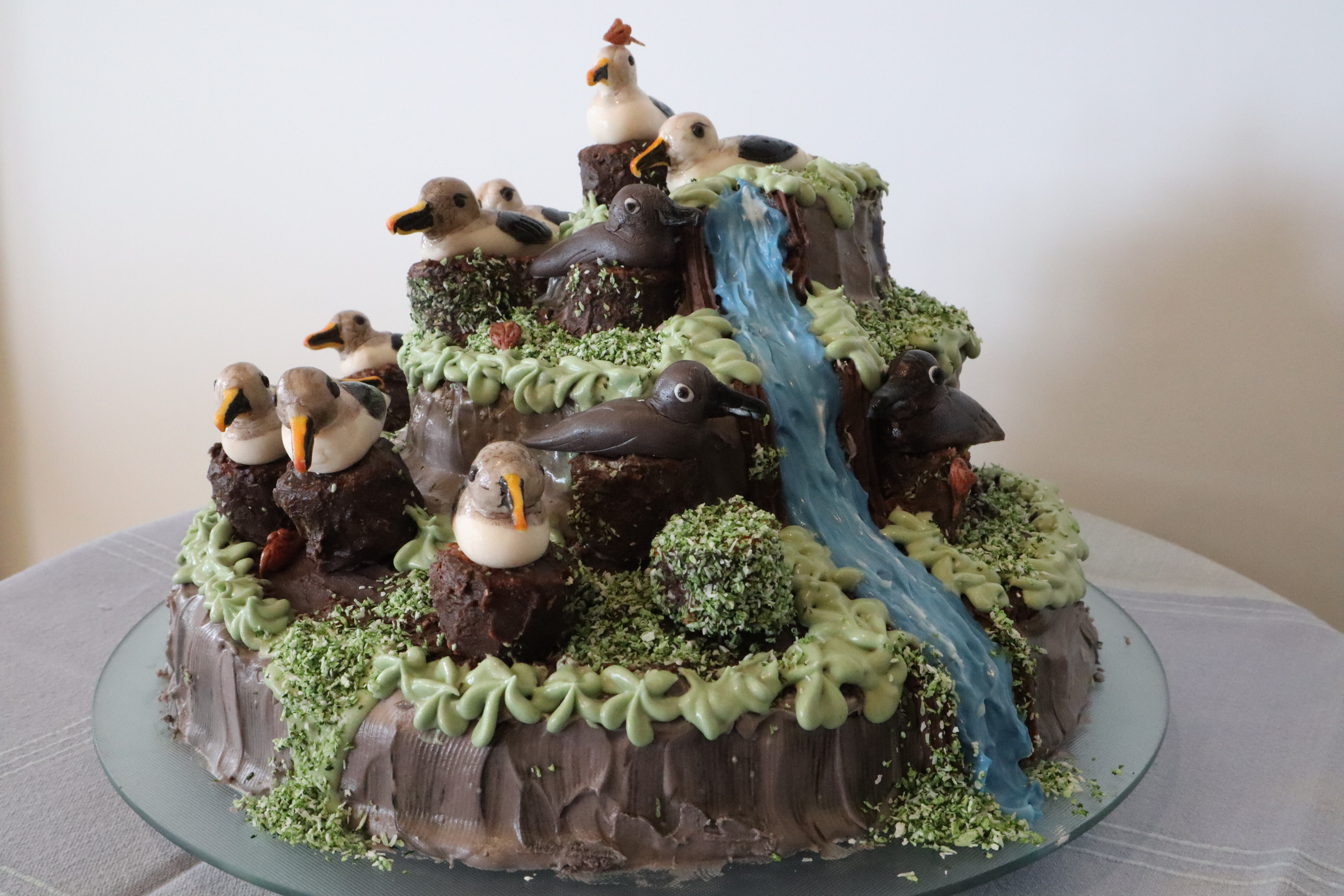 Grey-headed Albatross Ridge Albicake
Our cake is inspired by the inland ridge on Marion Island where a large portion of the Grey-headed Albatrosses breed, aptly named Grey-headed Albatross Ridge. Visible from the nearest field hut is a Grey-headed Albatross long-term monitoring colony and a waterfall with a few breeding Sooty Albatrosses. Both these species are currently listed as Endangered on the IUCN Red List. We tried to capture the beautiful features of the birds as well as the terraced breeding colonies characteristic of the Ridge, complete with lush tussock grass overhanging the grey lava rock faces. It was also important for us to add the presence of mice around the colony of albatrosses to represent the current threat these birds are facing.
The bottom tier is a dark chocolate cake with two gluten-free banana cakes as the middle and top layers. The cake is covered with a smooth cream cheese icing for the grey lava and green tussock grass. The albatrosses and mice are made from home-made marshmallow fondant and sit atop cake cut-out nests covered with chocolate buttercream icing and green- coloured coconut to represent peat used in building nests. The waterfall is made from coloured white chocolate ganache.
The cake was baked by Janine Schoombie and Karen Versteegh.
Posted 30 June 2020