A Perfect Day for an Albatross - the Story Behind by Caren Loebel-fried
The video goes behind the scenes with Caren Loebel-Fried, who shares how she created her picture book described below.
Caren's A Perfect Day for an Albatross published by the Cornell Lab of Ornithology is aimed at children aged six to thirteen years. The book describes the return of a young female Laysan Albatross Phoebastria immutabilis, named Mālie (meaning "calm" or "serene" in the Hawaiian language), to Midway Atoll, an island the author has visited, after four years at sea. Mālie meets a male albatross called Kumukahi ("beginning" or "origin") and after a few years of displaying together they commence to breed. Kumukahi takes over incubation duty and Mālie goes foraging at sea, catching squid and flying fish eggs and having the perfect day of the book's title.
The award-winning author from Volcano Village on the "Big Island" of Hawai'i has created the book's illustrations by hand carving linoleum blocks and then transferring their images with oil-based ink to hand-made Gampi paper. She then colours the prints with pencils and back ink (click here). The ensuing illustrations, which appear on every page, are bold and striking, particularly the ones of the two albatrosses mutually displaying against the bright orange rays of a setting sun and of Mālie seemingly plunging through a maelstrom to seize a squid. The books ends with some factual information on albatross biology and conservation, helpful to answer questions that a child might raise.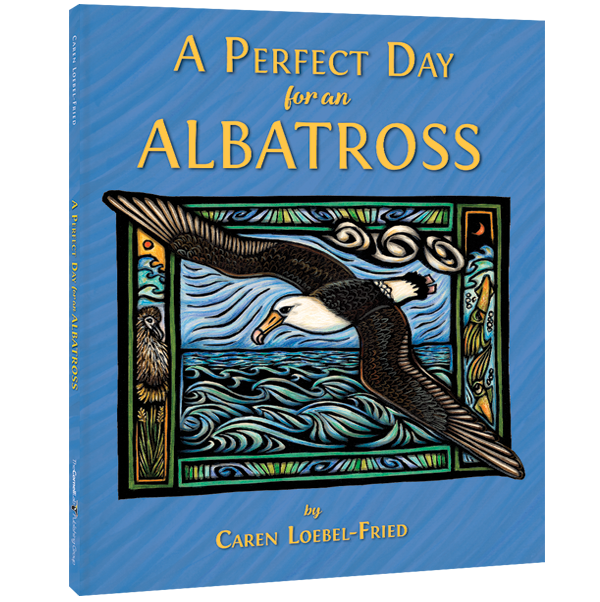 Read ACAP Latest New's full review of the book here.
With grateful thanks to Caren Loebel-Fried (here photographed sketching an incubation Laysan Albatross).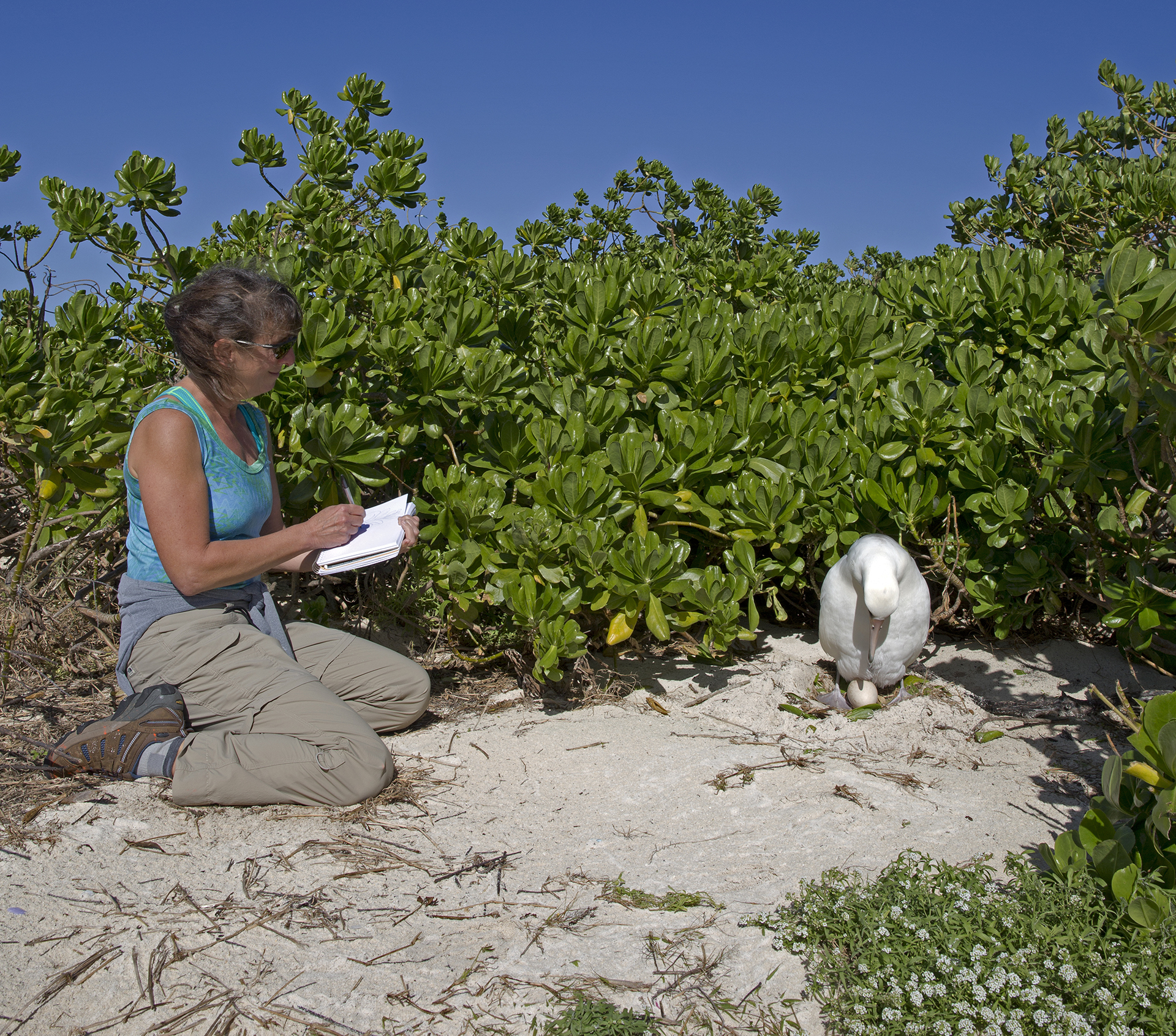 Reference:
Loebel-Fried, C. 2017. A Perfect Day for an Albatross. Apex: Cornell Lab Publishing Group. Unpaginated [40 pp.]. ISBN 978-1-943645-27-5. Hardcover, many colour illustrations. USD 15.95. www.cornelllabpg.com.
Posted 27 April 2020