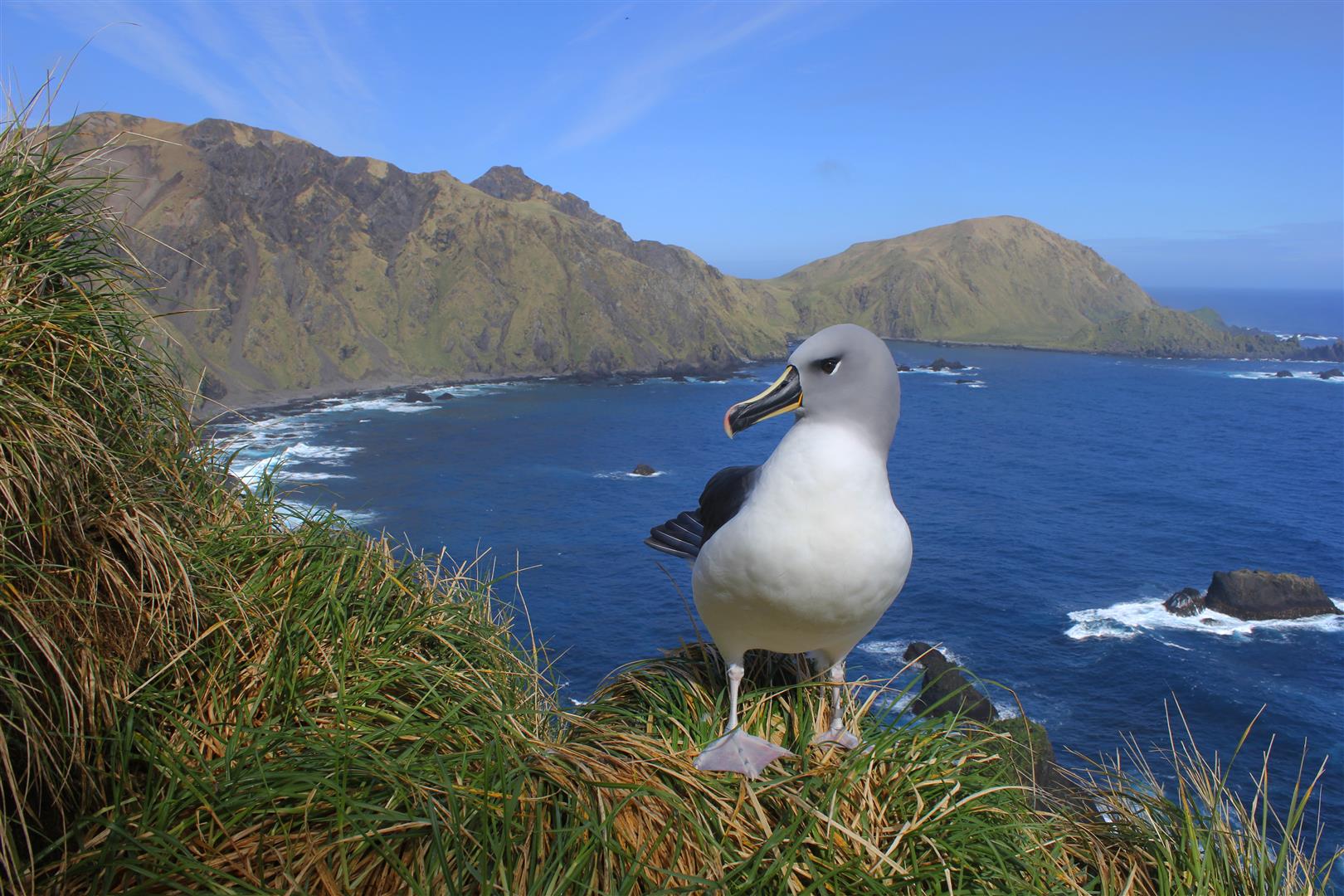 Minister for the Environment and Water Tanya Plibersek described Macquarie Island as a remote wildlife wonderland – a critical habitat for millions of seabirds, seals and penguins. Globally Endangered Grey-headed Albatrosses such as the one pictured could benefit under the expansion of the marine park; photograph by Melanie Wells
The Australian Government is planning to add an area approximately the size of Germany to the marine protected area around sub-Antarctic Macquarie Island.
The proposed addition of 388,000 square kilometres will triple the size of the marine park, aligning with the government's commitment to protect 30 per cent of Australia's land and 30 per cent of Australia's oceans by 2030.
Halfway between Tasmania and Antarctica, the remote and rugged island was proclaimed a World Heritage Natural Site in 1997 and is an important breeding site for seven ACAP-listed albatrosses and petrels: the Grey-headed Thalassarche chrysostoma and Black-browed T. melanophris Albatrosses, Wandering Albatrosses Diomedea exulans, Light-mantled Albatrosses Phoebetria palpebrate, Grey Petrels Procellaria cinerea, and Southern Giant Macronectes giganteus and Northern Giant M. halli Petrels.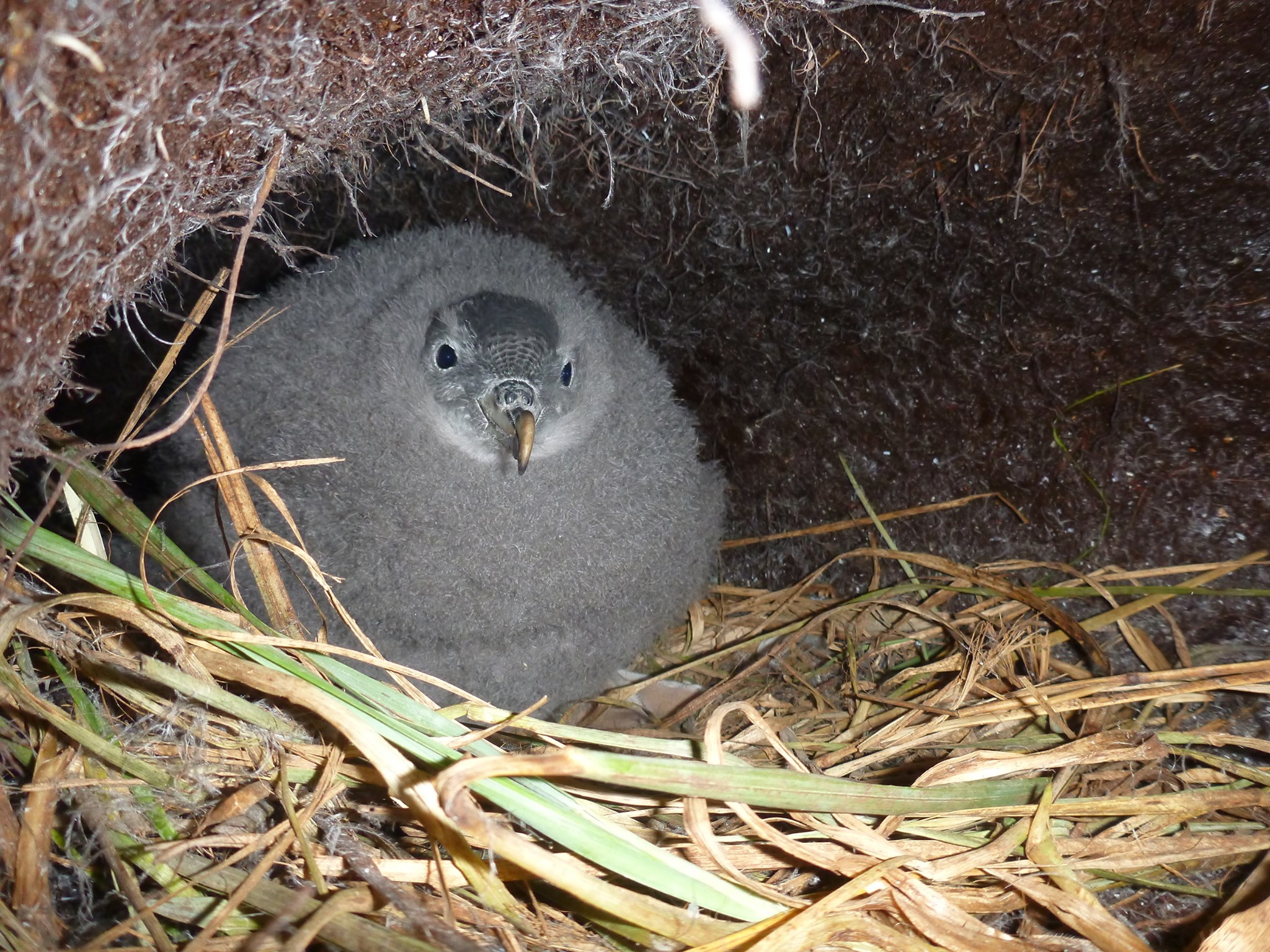 A Grey Petrel chick in its burrow on Macquarie Island; photograph by Jeremy Bird
Commenting on the expansion, Minister for the Environment and Water Tanya Plibersek said, "Expanding and increasing the protection of the waters surrounding Macquarie Island will allow us to better manage this important ecosystem for the future."
The Patagonian toothfish fishery which already operates in waters off Macquarie Island will be permitted to continue its operations under the government's proposal.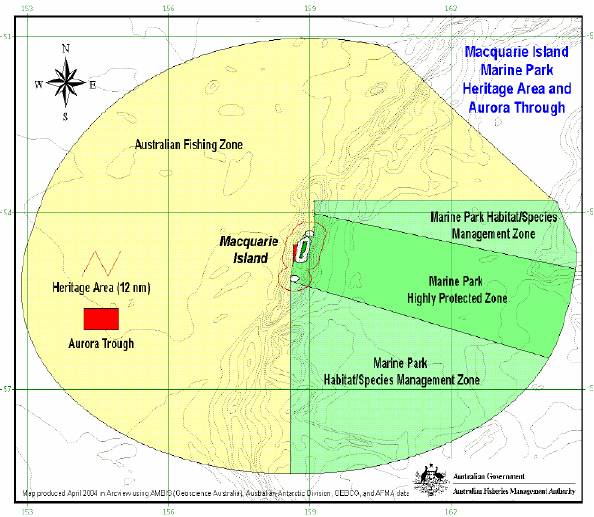 Macquarie Island's marine protected area is set to increase significantly. The map shows the island's current fishery zone (in yellow) which will become a part of the marine park.
Parks Australia manage the Macquarie Island Marine Park and the current management plan is set to expire this year. This prompted the government to review the island's protection and management arrangements.
Consultation on the proposed expansion will open shortly and the public is encouraged to provide comment.
1 March 2023